By Senator Jacky Rosen
Since the COVID-19 crisis began, Americans and Nevadans alike have experienced tremendous loss and heartbreak. In addition to losing loved ones, we're also seeing small businesses close, working families struggling to pay bills, and streets emptied. What's equally disheartening, however, is the disturbing increase in xenophobic and racist attacks against our Asian American and Pacific Islander community.
Using reckless and offensive terms and phrases in an attempt to cast blame or inject fear related to this pandemic does nothing to solve our current crisis. Simply put, this behavior is unconscionable, and these vicious, discriminatory attacks must be forcefully and unequivocally condemned by public officials everywhere. This misplaced anger is hateful and shameful and it is only sowing more fear and division in communities across the country.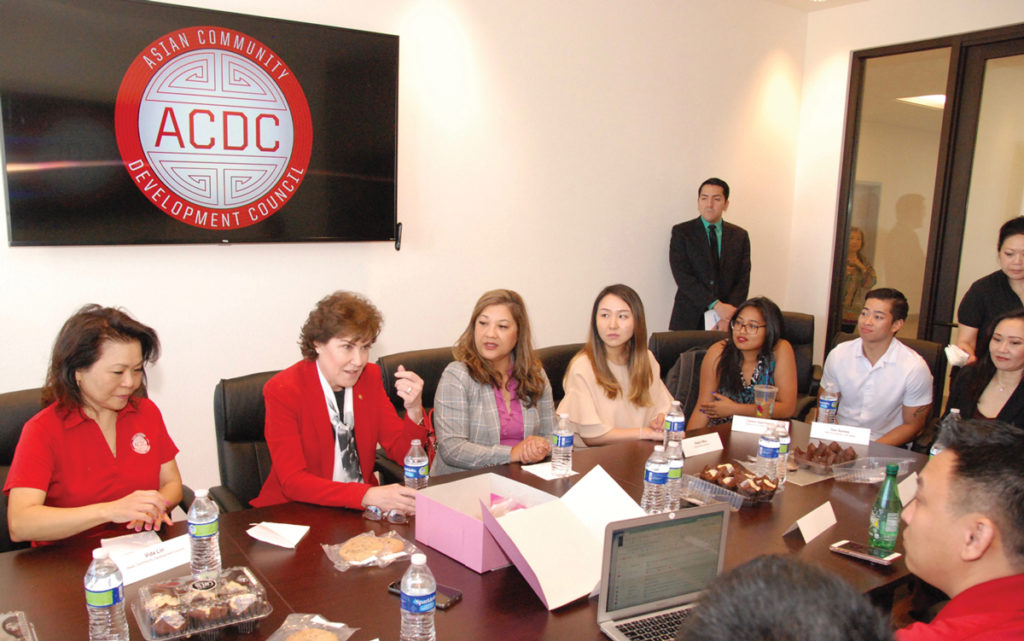 The Silver State is the proud home of the nation's fastest-growing AAPI community. Our diversity is a source of pride for Nevada– something we all should celebrate. AAPI Nevadans are our innovative small business owners who are suffering from the effects of COVID-19 as much as anyone, and they are dedicated doctors, nurses, grocers, first responders, and other frontline workers who are putting their lives on the line, working to combat this pandemic and by providing care and assistance to those in need.
This is an issue occurring across our country. All Asian Americans deserve to feel safe and supported during this pandemic and beyond. As a Senator, I have called for emergency funding for law enforcement in order to combat these hate crimes. I have also urged the Justice Department to immediately address these incidents and put steps in place to prevent them. And I've called on the U.S. Commission on Civil Rights (USCCR) to issue guidance to federal agencies on preventing and addressing anti-Asian racism and xenophobia related to this pandemic. This week, I'm also joining as a co-sponsor of the Jabara-Heyer NO HATE Act, a bill to improve the reporting of hate crimes and provide support to communities in need. My office and I will continue to be vigilant and monitor reports of discrimination and xenophobia connected to COVID-19, and we stand by ready to act.
We face a global virus that requires our full attention; however, during this time of crisis, we must also stand together and refuse to be driven apart by thoughtless words or reckless actions. Let us make clear that members of the Asian American community are our friends, family, and neighbors; they are an integral part of Nevada's community. Let's remember that uniting as one community is what will get us through this crisis as a stronger Nevada.
* * *
Before being elected to the Senate, Rosen represented Nevada's Third District in the 115th Congress. Rosen served on the House Armed Services Committee, where she successfully worked to secure a pay increase for our men and women in uniform and introduced bills to help servicemembers find good-paying jobs after leaving the military. Rosen also served on the House Science, Space and Technology Committee, where she passed bipartisan legislation through the House to improve early childhood STEM education.