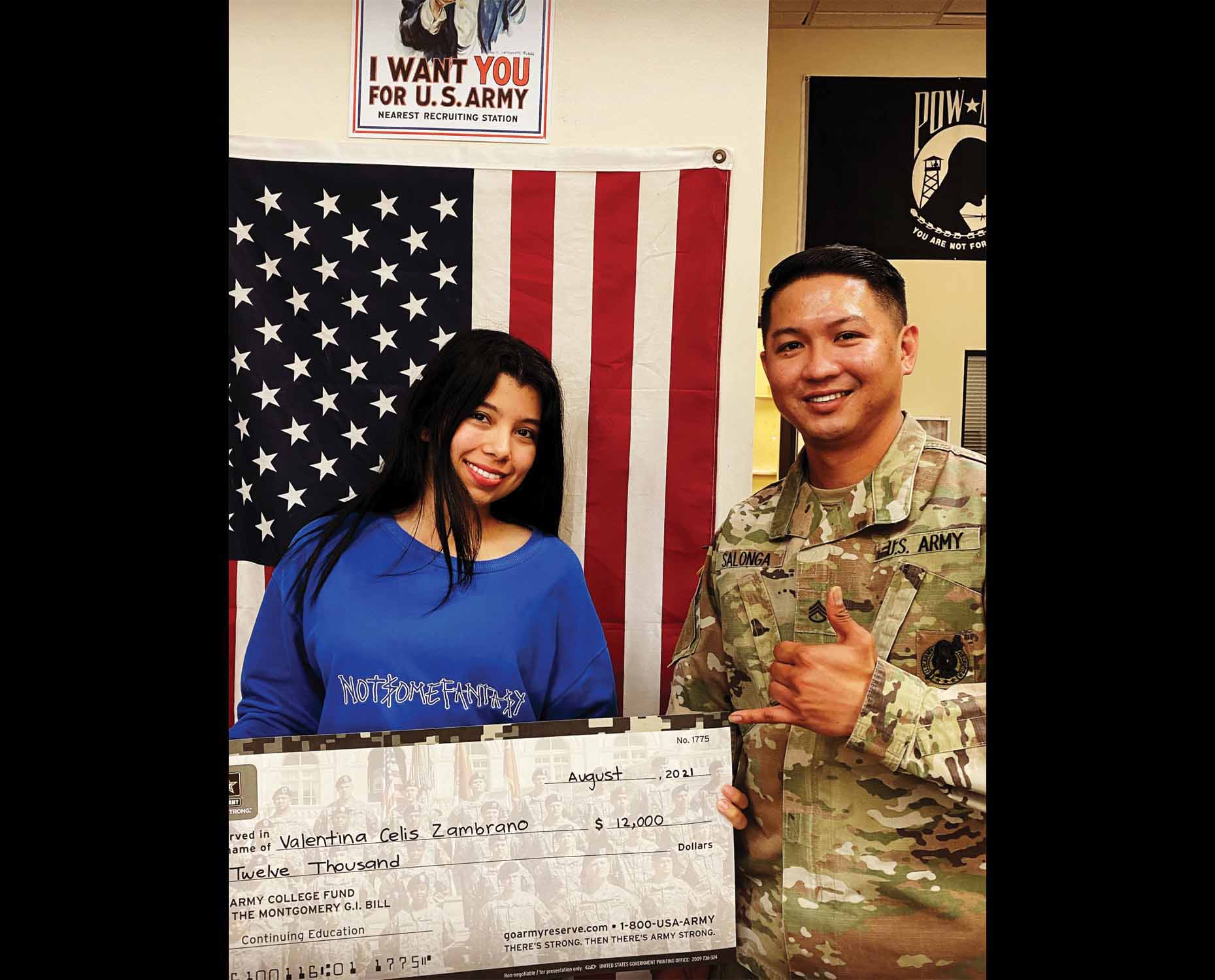 ---
By SSG Paolo Salonga / US Army
AS a Filipino American, I am familiar with the similar struggles and sacrifices our loved ones endure migrating to America. My mother sacrificed and worked hard to be able to bring our family over for a brighter future.
It sounds like the typical "American Dream," but it was our truth. Parents only wish to be able to provide the best future for their children, giving them opportunities and privileges they never had. When we arrived here, even with a college education, I still wasn't able to find a position that gave me the happiness, satisfaction, and the confidence I longed for in a career. I felt lost with no sense of direction. I knew I wanted stability and security but did not want the monotonous 9-5 job.
When I wanted to join the Army, my mother was hesitant and had a lot of questions about my safety and future. It's normal to fear the unknown, but with some education, we are able to make more educated and reasonable decisions. The military stereotypes we've heard over the years are misleading. The Army is evolving and continuously improving with the best interest of its soldiers and the United States in mind. With my decision, I was able to secure my future and repay my Mother for all her acts of selflessness and fulfill not only her dreams for me but also the dreams I had for myself. I'm able to have an exciting career, travel, save money, be a homeowner, further my education, and secured a future for my family and me, all while I serve my country.
My goal is to change lives. I want to be able to provide the same invaluable and humbling experiences I am privileged to have because of the Army with my fellow Filipino American community. There are endless opportunities available and I am here to educate and answers all questions and concerns anyone in my community might have.
SSG Paolo Salonga can be contacted by phone at (323) 839-7587 or by email paoloangelo.s.salonga.mil@mail.mil. 
(Advertising Supplement)