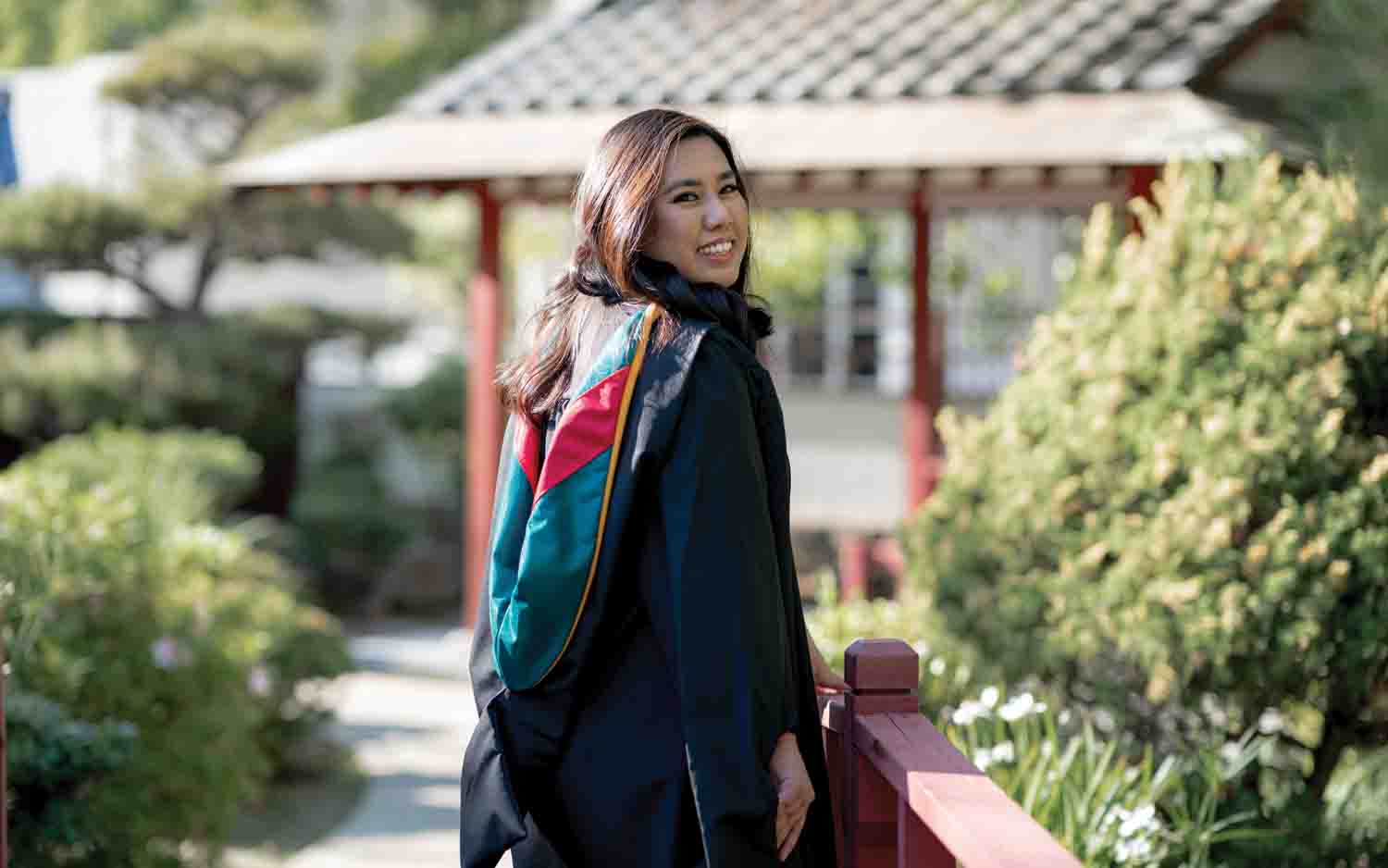 Contributed by Zen Vuong
On June 11, Melissa Joyce Valerio became the first in her family to receive a master's degree, putting her a little closer to her goal of helping to develop innovative cancer treatments.
Valerio, 25, had wanted to be a dentist but when her father's diffuse large B-cell lymphoma relapsed in 2018, she decided not to go to Arizona for schooling. She wanted to stay in Lancaster and help take care of her dad, Mario Jay Valerio. As she researched treatments, she became enthralled with immunotherapy, where the body's own immune cells are re-engineered to kill cancer cells.
"I want to be part of a team that develops new therapies to help families like mine feel that a cancer diagnosis does not translate to immediate death," Valerio said. "I want them to know that there are options and new, promising treatments."
She graduated from the Irell & Manella Graduate School of Biological Sciences at Beckman Research Institute of City of Hope with 32 other students on June 11 in a hybrid commencement. This ceremony was the first gathering City of Hope has hosted since the COVID-19 pandemic began more than a year ago.
While there are 33 graduates, only 17 are expected to attend in person because many of last year's graduates have moved on to prestigious postdoctoral programs, research institutions or competitive biomedical jobs in distant locations.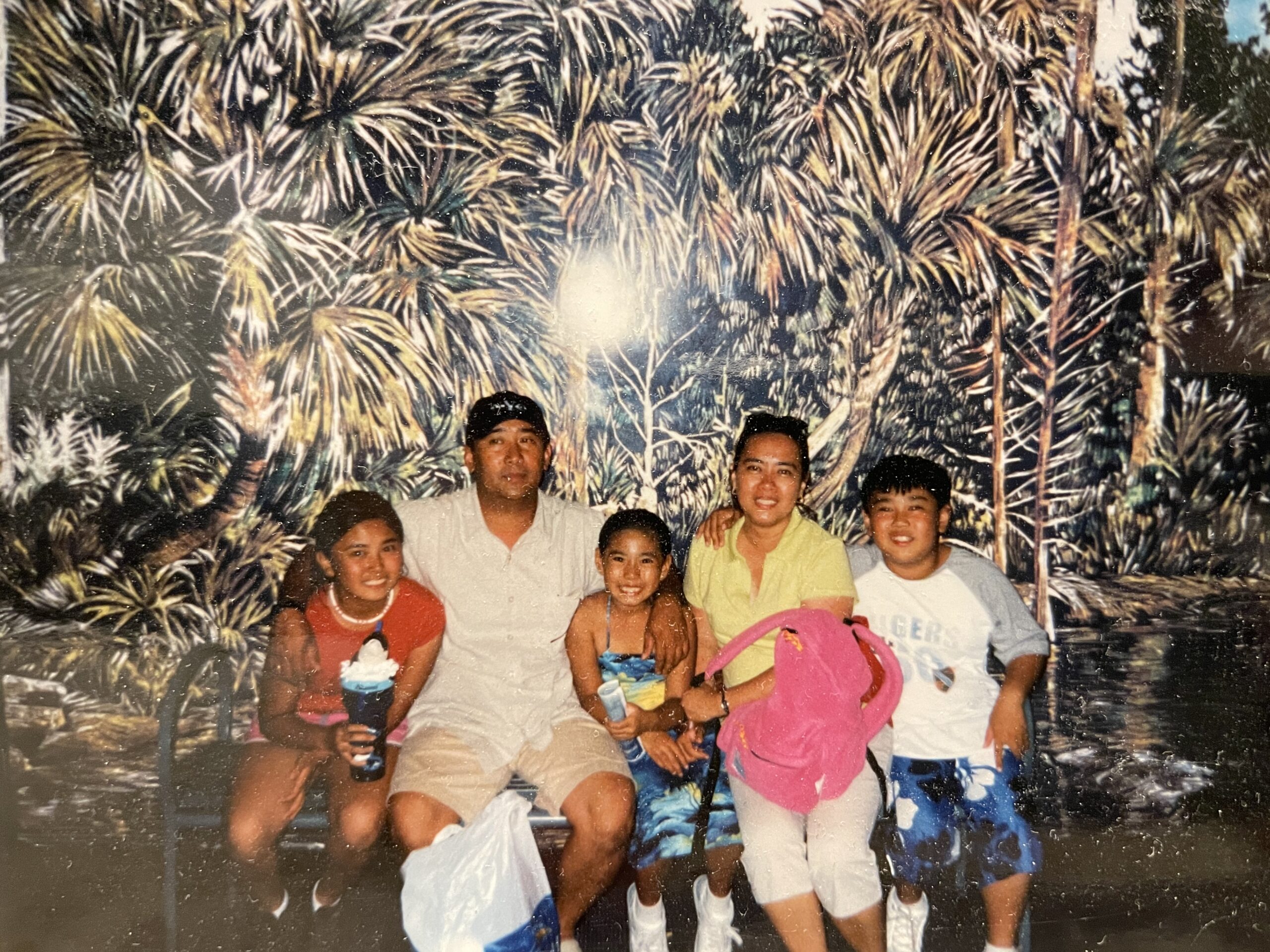 Valerio's parents had emigrated from Pasig City, Philippines, to Lancaster, California, when she was 6 years old. Her dad worked at a glass company and her mom was employed at a shipping company for international cargo. Although Valerio is the youngest of four children, she was the first to earn a bachelor's degree.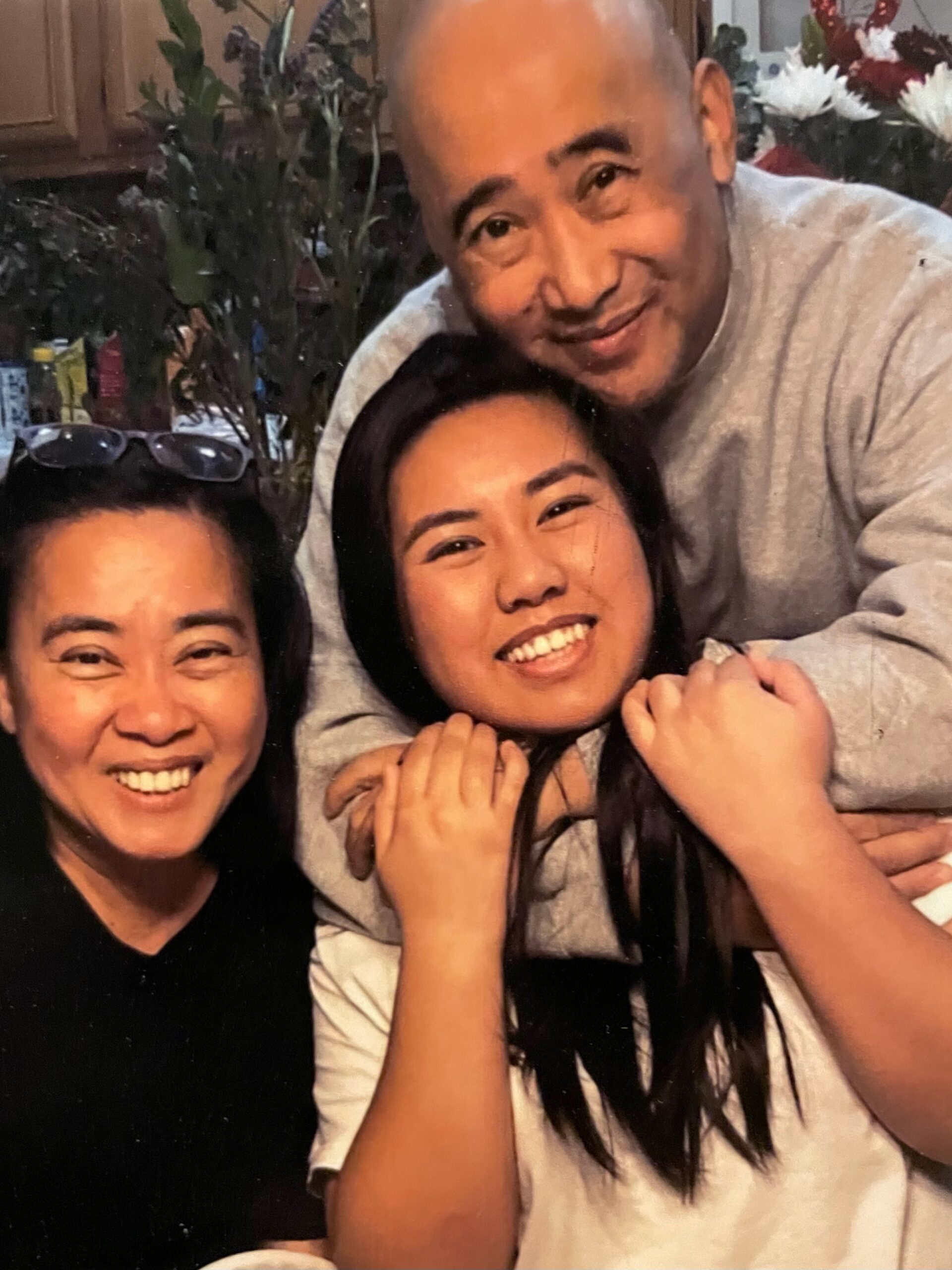 She is now a doctoral candidate for a degree in translational medicine at City of Hope's Irell & Manella Graduate School of Biological Sciences and is satisfied with her career decision.
"While I didn't experience it myself, there is a lot of pressure in the Filipino community to go into medical fields and become doctors or nurses, but if your interest is in something else, don't succumb to the pressure of your heritage or your family. Do what feels right for you," she said.
Her father died just as she started her master's program. It was hard but she didn't let her grades fall. She continued to earn straight A's because she knew Dad would have wanted her to focus on her studies, she said.
"Maybe one day my research can help improve the current therapies available for people with lymphoma or any kind of solid tumor," Valerio said. "Although my dad can't be at my graduation, I know he is proud of my path and is cheering me on in every step."
Nearly 200 students have graduated from the Irell & Manella Graduate School of Biological Sciences since its founding in 1994. Alumni have gone on to positions at major universities, research institutions, and pharmaceutical and biotechnology companies.
The Irell & Manella Graduate School of Biological Sciences is accredited by the accrediting agency WASC Senior College and University Commission. It offers doctorate degrees in biological sciences and translational medicine and master's degrees in regulatory affairs as well as translational medicine through a joint program with the Keck Graduate Institute.