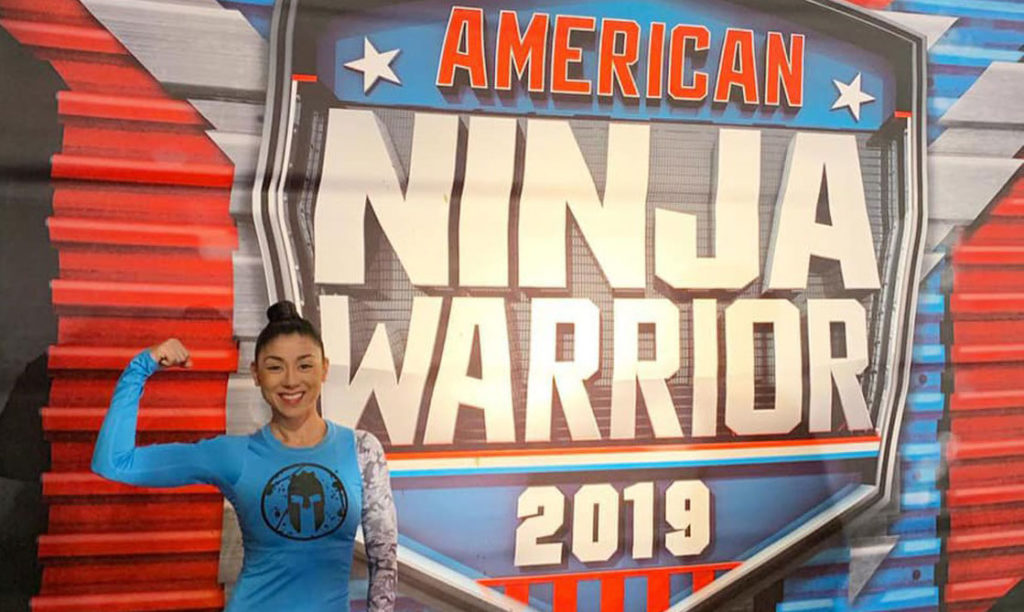 'American Ninja Warrior' contestant Pamela Price on life on and off the course with a rare autoimmune disease 
ALL across the world and across all industries, there are Filipinos breaking barriers.
In government, medicine and science as well as Hollywood, the music industry, visual and performance art and professional sports, the Asian Journal has covered a wide variety of Filipinos and Filipino-Americans making their mark in historically-homogeneous fields of profession.
But in the relatively new world of obstacle course racing (OCR), there's a Filipina-American who's making her mark just as OCR itself grows more prominent.
OCR trainer Pamela Price is on track to be the Fil-Am face of the increasingly popular sport, so much so that last year, she was invited to be a contestant on the NBC competition show "American Ninja Warrior," where contestants compete to finish an intense series of obstacles in the least amount of time.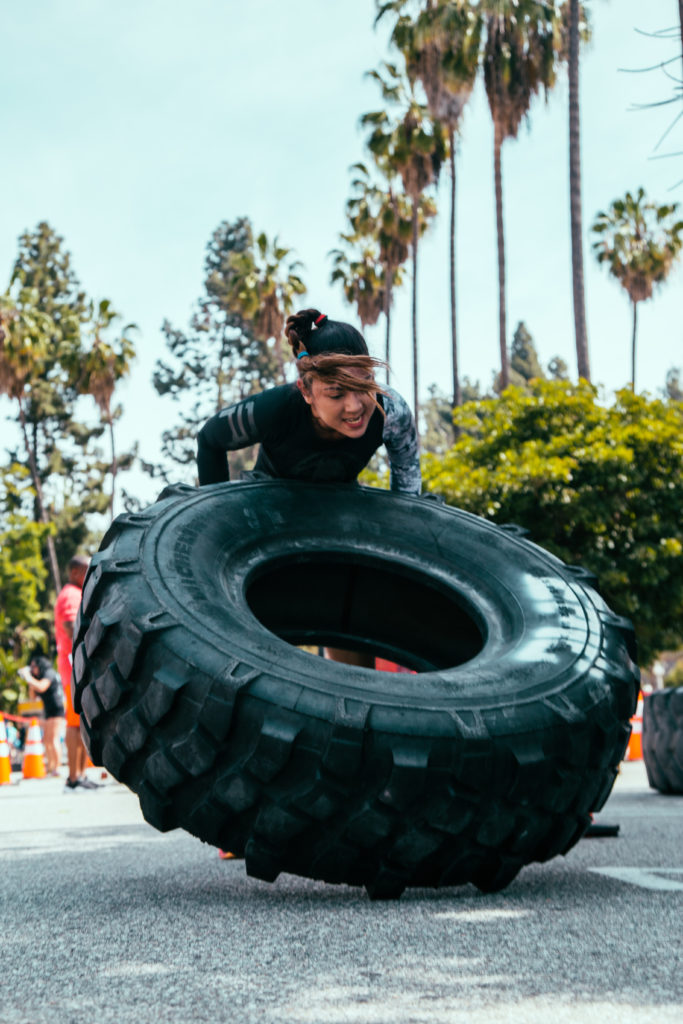 "I didn't even know how it came to be! But in October, it just all fell into place when a producer reached out to me and sent me a letter saying she'd been seeing my OCR stuff and thought I could run the course very well," Price told the Asian Journal in an interview earlier this month.
The 32-year-old OCR trainer — who is also a dance instructor and journalist — is set to appear on Season 11 of "American Ninja Warrior" which she filmed earlier this month.
Her Instagram page (@babyninjawarrior) showcases videos of her training, and it isn't just your garden variety "Fitstagram" page. It shows off, not only her skill set — which ranges from dancing, swimming, bouldering, tire flipping and truck pulling — but her natural on-screen charisma and personality.
And upon meeting Price in person, it's easy to see why producers from the show reached out to her for a feature.
"It was a blast! I can't say too much about it, but it was so unbelievably fun and really represented what I love so much about the obstacle course community," Price says, beaming.
A born athlete
Price was born in Virginia Beach, Virginia, but raised in Maine after her parents relocated the family in order to raise Price and her sister in a safe community.
Price's mother is an American-born Filipina nurse whose father was in the United States Navy, and her father is a Jewish psychiatrist from New York City, whom Price says she "compares to [filmmaker] Woody Allen."
"They wanted us to raise us in Maine because it was so safe, but I definitely was the token Asian. My nicknames as a child ranged from 'Sushi' and 'Dumpling,'" Price remembers with a laugh.
Like many in the Filipino diaspora, especially in the United States, Price was initially raised with little reference points to the Filipino culture, saying she was basically "raised as a white girl" and only really started learning and appreciating the culture in her adult life.
"My [Filipino] grandparents were very, very careful to make sure that my mother didn't know Tagalog and that I didn't know Tagalog," Price says. "Everything was just American, a full assimilation."
As such, Price's career trajectory clearly reflects the uniquely American conviction of personal achievement and pushing yourself to reach your highest potential.
Price has been a dancer since she was a young child, dancing with the Portland Dance Company in Maine, performing in community shows like "The Nutcracker." Starting off with ballet, the young Price soon added contemporary dance styles like hip-hop to her skillset.
Come middle school, cross country entered the athletic foray for a 12-year-old Price, who, at this point, was dancing with the Portland company.
Price then moved to New York City to attend the small liberal arts school Marymount Manhattan, and while she was there, she taught dance at the YMCA in SoHo to at-risk children living on the street.
"I think [dancing] is where I got my discipline because I never had easy teachers," she says. "But that was hard. But it was very rewarding when you find the students who take a liking to dancing and they get it."
Then in 2009, she relocated to Los Angeles where, like so many East Coast transplants who settle on the West, she began looking for writing jobs.
She'd developed a love for writing while penning culture pieces in college and in her study abroad program in Paris, so journalism seemed like the most natural course of action for the young 20-something.
During one such interview she met her mentor, veteran journalist and publicist Michele Elyzabeth, and became her assistant and then, a couple of years later, they started the daily news site LATF USA (LA TV FILM, LATFUSA.com) together, where she covers a host of topics, including the health and fitness space.
Along with Elyzabeth, she helped kickstart the Hollywood Beauty Awards, which honors makeup artists, hair stylists, fashion stylists, photographers and other behind-the-scenes folks who work in entertainment.
Price learned about OCR through her writing ventures, covering and participating in an obstacle course race called Tough Mudder, a 10-mile race with about 20 obstacles.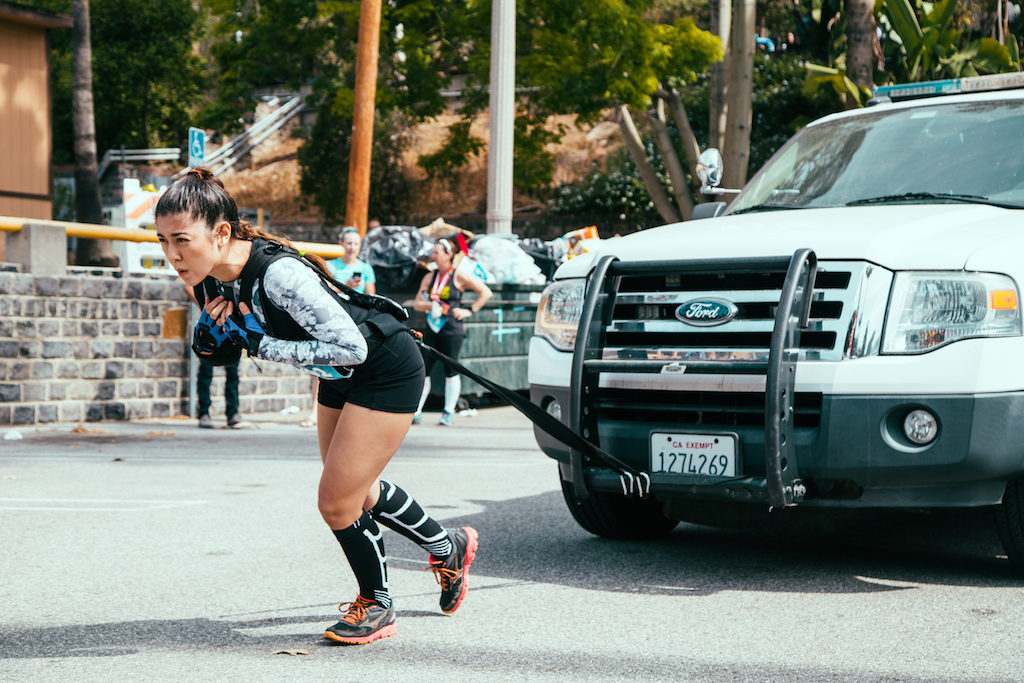 In short, OCR is a wide-ranging sport that tests endurance, strength, deftness and speed. It combines long-distance running on varying terrains and a series of obstacles reminiscent of military training obstacles that test. ("American Ninja Warrior" is like a truncated version of OCR as it eliminates the long-distance running piece of OCR.)
Gaining popularity within the last decade, the OCR community is growing exponentially every year and is on track to becoming an Olympic sport in the future.
"I just fell so in love with OCR. I always say I've been in love with a man before, but I've never been in love before like this, and it's not even been two years since that," Price shares, noting that OCR quickly became a huge part of her lifestyle.
Immersing herself in a brand new athletic endeavor wasn't a far stretch for the lifelong dancer, runner and fitness junkie. Putting aside an athlete's love for building on physical strength and stamina, Price says her favorite thing about OCR is the strong sense of community.
"It's funny because obstacle course racing is a relatively new sport," Price explains. "All of the elite athletes that I know are moms that are 40-somethings and they just started two years ago and they're just killing it in the game. It's really an incredible sport because it's people of all backgrounds, all ages, everyone supports each other. There's the competitive nature, obviously, but we're all there for one another and there's a huge teamwork aspect to it."
One of the most popular obstacle race is the Spartan Race, which is a series of obstacle races with varying difficulty levels ranging from three miles to marathon-length, which Price says is a good start for those who are interested in developing an OCR lifestyle.
A warrior in the truest sense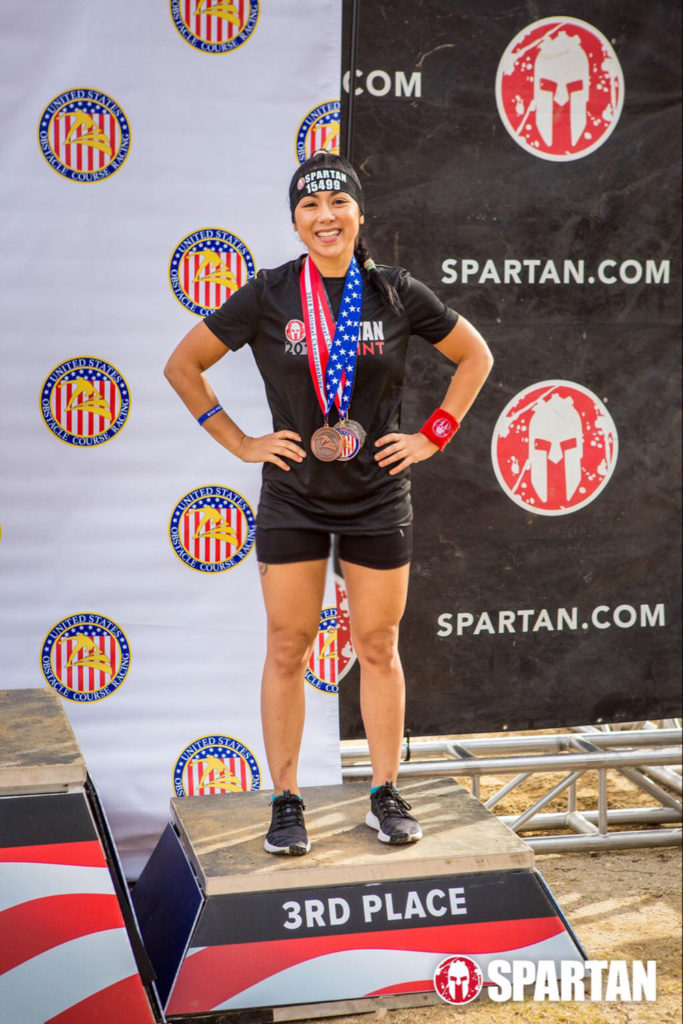 It takes an incredible physical and mental prowess to be able to complete the series of hurdles OCR trainers face on the course. The connectivity between the mind and body are essential to a successful athletic career, something of which Price is acutely aware.
Price suffers from a rare autoimmune disorder known as Behcet's disease, which causes inflammation of the blood vessels throughout the body. The rarity of the disease, with less than 20,000 cases in the U.S. every year, lends itself to a lot of confusion and misdiagnoses.
"I only got diagnosed several years ago because it took a long time to figure out what the hell it was," Price says. Her first Behcet's-related attack happened in college where she developed ulcers and was falsely diagnosed with herpes "about four or five times."
Eventually, she saw a doctor who diagnosed her with Behcet's disease, which can only be diagnosed through symptoms, not tests like herpes. The ulcers eventually spread through her body, and a steroid shot is needed to clear the inflammation up, which would be difficult should she start climbing up the ranks of OCR where she'd be tested for steroids.
In addition to the ulcers, Price experiences joint pain and arthritis and works to keep her immune system in tip-top shape because the disorder is fueled by weak immunity.
Last year, she had an attack where she describes feeling "like an old woman" having difficulty getting out of bed and trying to walk without experiencing pain.
"I think that's a big reason I go 200 percent in whatever I do," Price shares. "It's been really comforting reading stories of other women who have also been misdiagnosed, but there's definitely not enough information on the disease."
Despite the chronic pain she feels and having this extra hurdle to deal with amid her ascent within the OCR community, Price hasn't let this disease bring her down.
The fear, of course, that this could affect her performance in the future is there, but she chooses to continue to pursue personal goals and achieve all the things.
"I do try to live in the moment, like if I'm invited to a race on Saturday when I was going to rest, I'm going to race. If I have any excuse not to rest, then I will not rest," she affirms.
Season 11 of "American Ninja Warrior" airs on NBC on May 29.