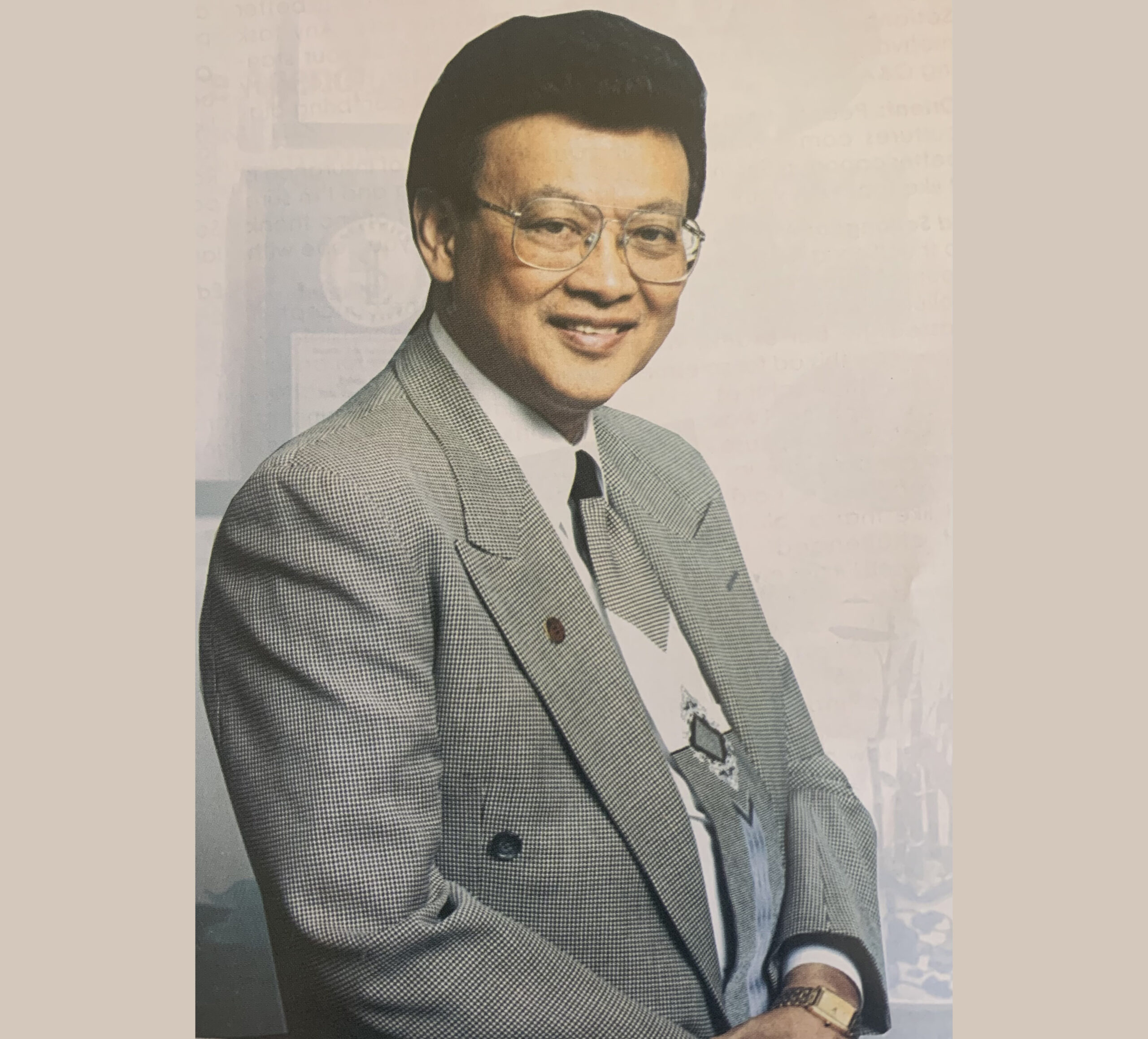 Born October 13, 1938 
Died April 23, 2022
Beloved Husband and Father
"Man for All Seasons". Attorney, Psychologist, Business Baron, Leader, Teacher, Philanthropist, Magician, Entertainer, Golf Champion, Chess Champion… Legend.
CEO – Sotiangco Group of Companies
California Businessman of the year, National Republican Congressional Committee 2002—2006
First Asian American Awardee, Top of the Table, 1980—1992
First Asian American Awardee, 10 Million Dollar Forum, 1981—1985
Consistent Million Dollar Round Table Awardee, 1975—1993
First Asian American President-Elect, National Association of Life Underwriters
President, Filipino Businessmen Association of Los Angeles, 1976
Masters of Laws, LLM
Bachelor of Laws, LLB
Bachelor of Science in Psychology
President, Supreme Law Council, San Sebastian College, 1963
President, Student Council, San Sebastian College, 1963
Tribute to Eddie M. Sotiangco
"I live today as if it were the last day of my life… I do everything that will make me happy today".
Eddie, aware of the precious nature of time, always left it all on the page…
Eddie was a truly virtuous man with an unrelenting sense of consistency and integrity in all walks of life. He was a pillar of excellence with more accomplishments than is possible for one man, and more wisdom to share with the world than is possible in a single lifetime. Still, he wanted his presence to have an impact, and he spent a lifetime being the prophetic mentor to all those his influence reached, speaking from experience and leading by example.
He always preached to "Take whatever job you do seriously and do it better than everyone else. Any task is an expression of your standards and your personality, and you alone can bring dignity to your job," and he viewed success as "The realization of a worthy goal". In the summation of his life, he sought to uplift the image of Filipinos in the eyes of the world, and took pride in leading the pack as a role model for work ethic as well as philosophies of life.
He desired the most out of life, and pursued it fearlessly with hard work and willpower. He aspired to be number one in every endeavor… a challenge he always rose to, and wore like a badge of honor. He traveled the hardest paths to show the way forward 
to others… He believed that "Whatever the mind conceives and believes, it can achieve"… To him, anything was possible. Time and time again, he proved it was.
On April 23rd, 2022, the "Living Legend" Eddie M. Sotiangco, became simply, a "Legend"…
The world lost one of the greats… and in exchange, our family has gained the mightiest guardian angel.
We will miss you Eddie. Thank you for your dedication, determination, and desire to share your infectious passion for life with everyone. Your memory lives on in the hearts and minds of all those who were lucky enough to see life's magic through your eyes.
-By Edsel Godwin Sotiangco, youngest son of Eddie M. Sotiangco