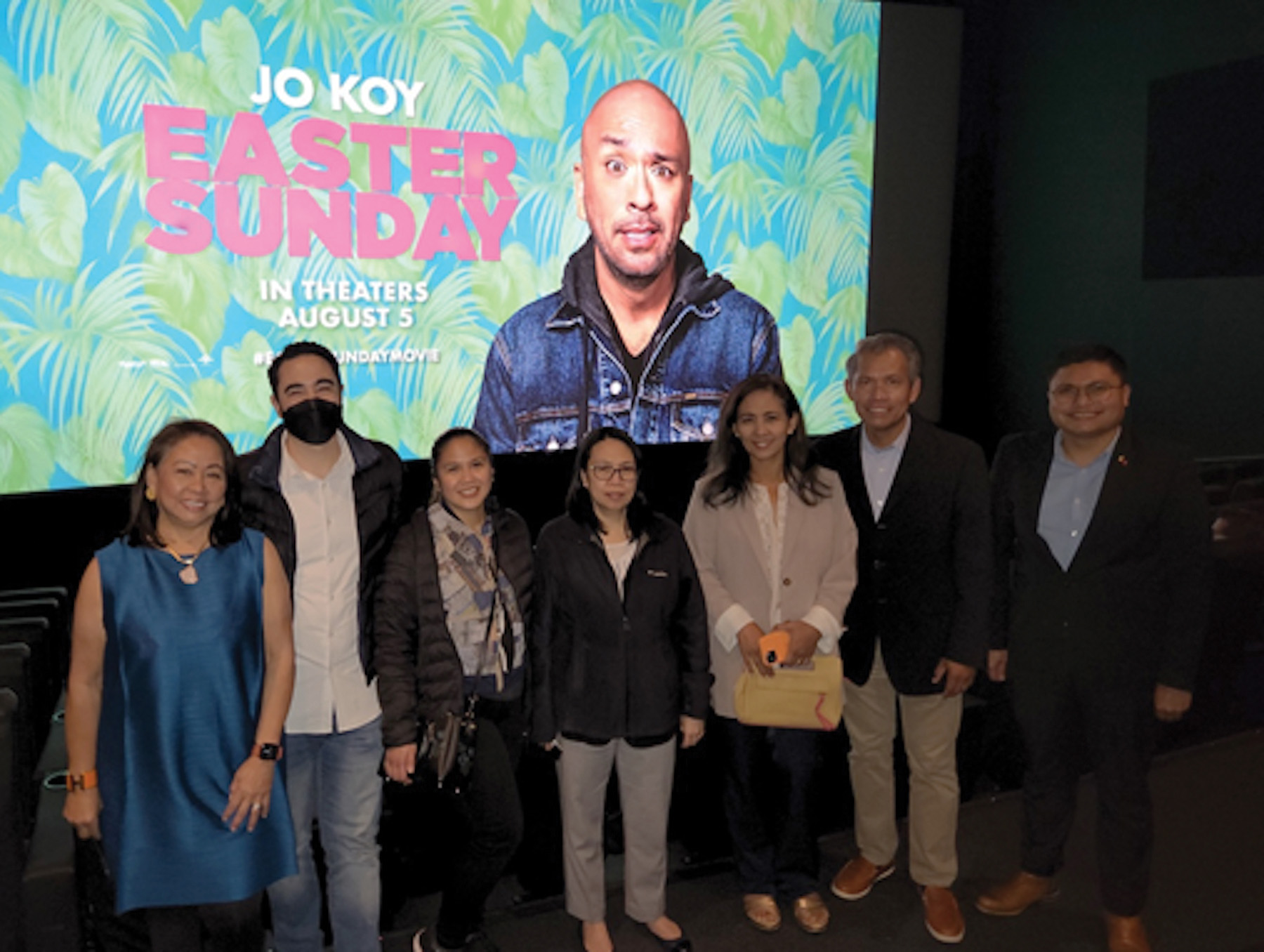 CONSUL General Neil Ferrer and Mrs. Miriam Ferrer led the Philippine Consulate General in San Francisco during a special screening of the Hollywood film "Easter Sunday," starring Filipino American stand-up comedy sensation Jo Koy, at CGV Cinemas San Francisco on August 2, 2022.
"Easter Sunday is fun to watch and it is good to see Hollywood turn the spotlight on the story of a Filipino American family," said Consul General Ferrer, adding that the film signifies the "increasing visibility and representation of the Fil-Am Community in Hollywood and in America as a whole."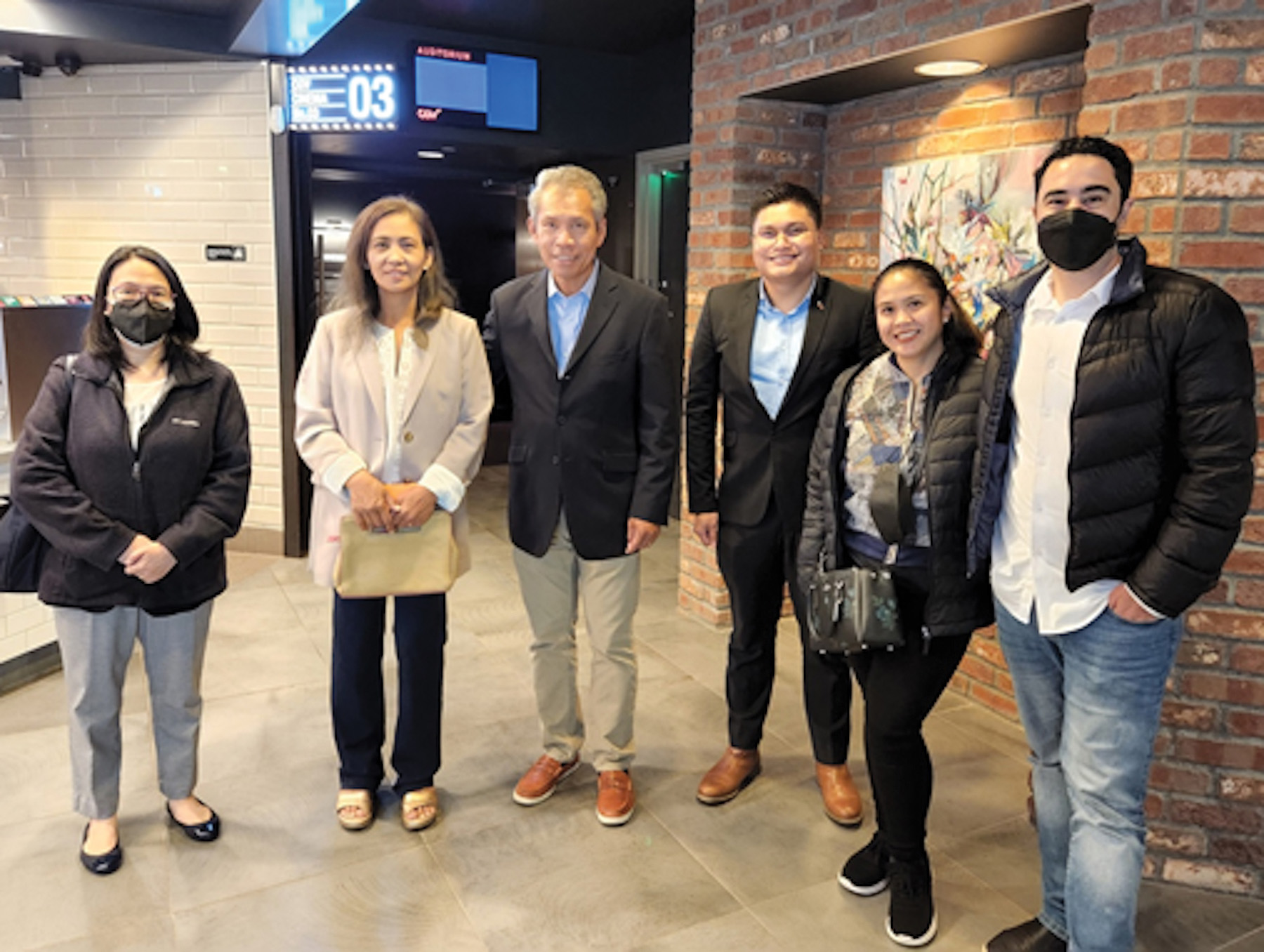 Also in attendance during the special screening are Deputy Consul General Raquel Solano, Vice Consul Adrian Baccay, and Tourism Attaché Soleil Tropicales.
"Easter Sunday," produced in part by award-winning American filmmaker Steven Spielberg, centers around the reunion and exploits of a Filipino American family in Daly City, "Pinoy Capital" of the San Francisco Bay Area. The film hit theaters across the U.S. on August 5, 2022.