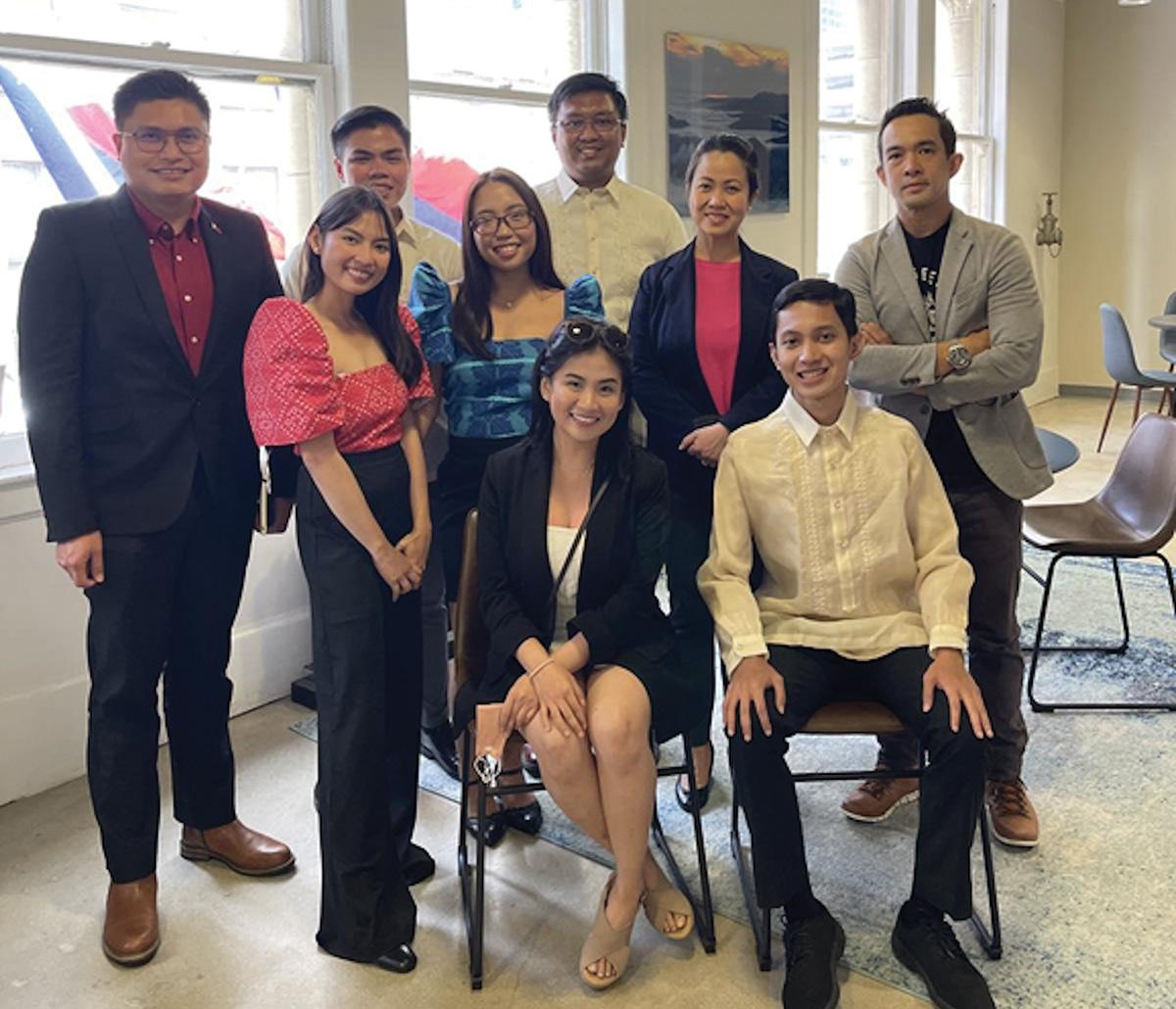 SAN FRANCISCO – Business Administration students from the University of the Philippines Diliman Virata School of Business, namely Jamila Victoria Domingo, Isaiah Kyle Inocencio, Clarizze Faye Mondoy, Nicole Chelsey Pua, and Von Ryan Salosagcol, called on Philippine Consul General in San Francisco Neil Frank R. Ferrer. The group won as Global Champions in the Institute of Management Accountants (IMA) 2021 Student Case Competition. Virata School of Business Secretary Prof. Mikhael Anjelu Magana coached the group for the competition.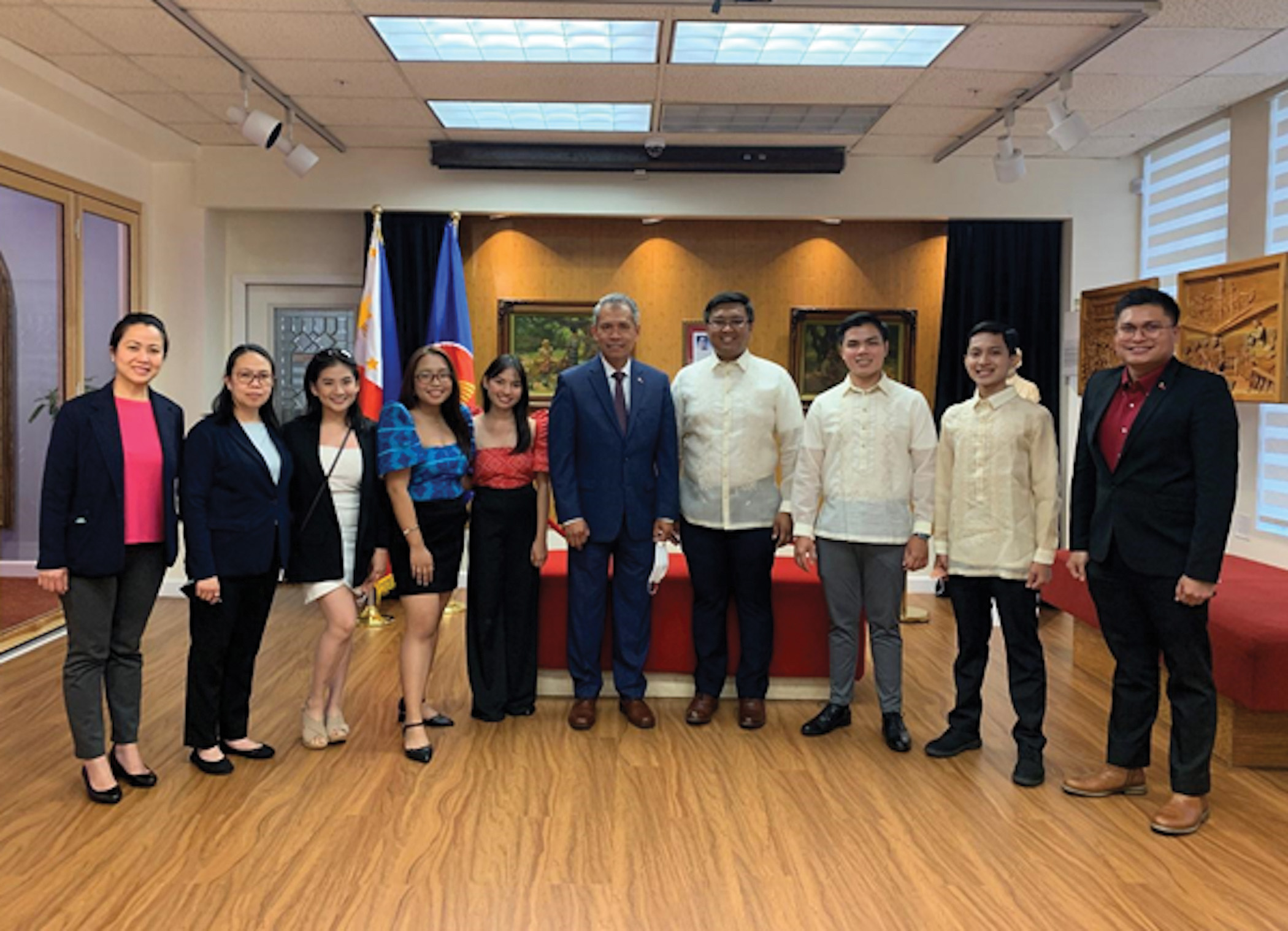 Also present during the call were Consul Vanessa Bago-Llona, Deputy Consul General Raquel R. Solano and Vice Consul Adrian Audrey Baccay.
The group visited San Francisco after they attended the Institute of Management Accountants (IMA) Accounting and Finance Conference 2022 held in Austin, Texas on June 12-15, 2022. The IMA competition picked the group as global winners for solving a business case of a hypothetical company.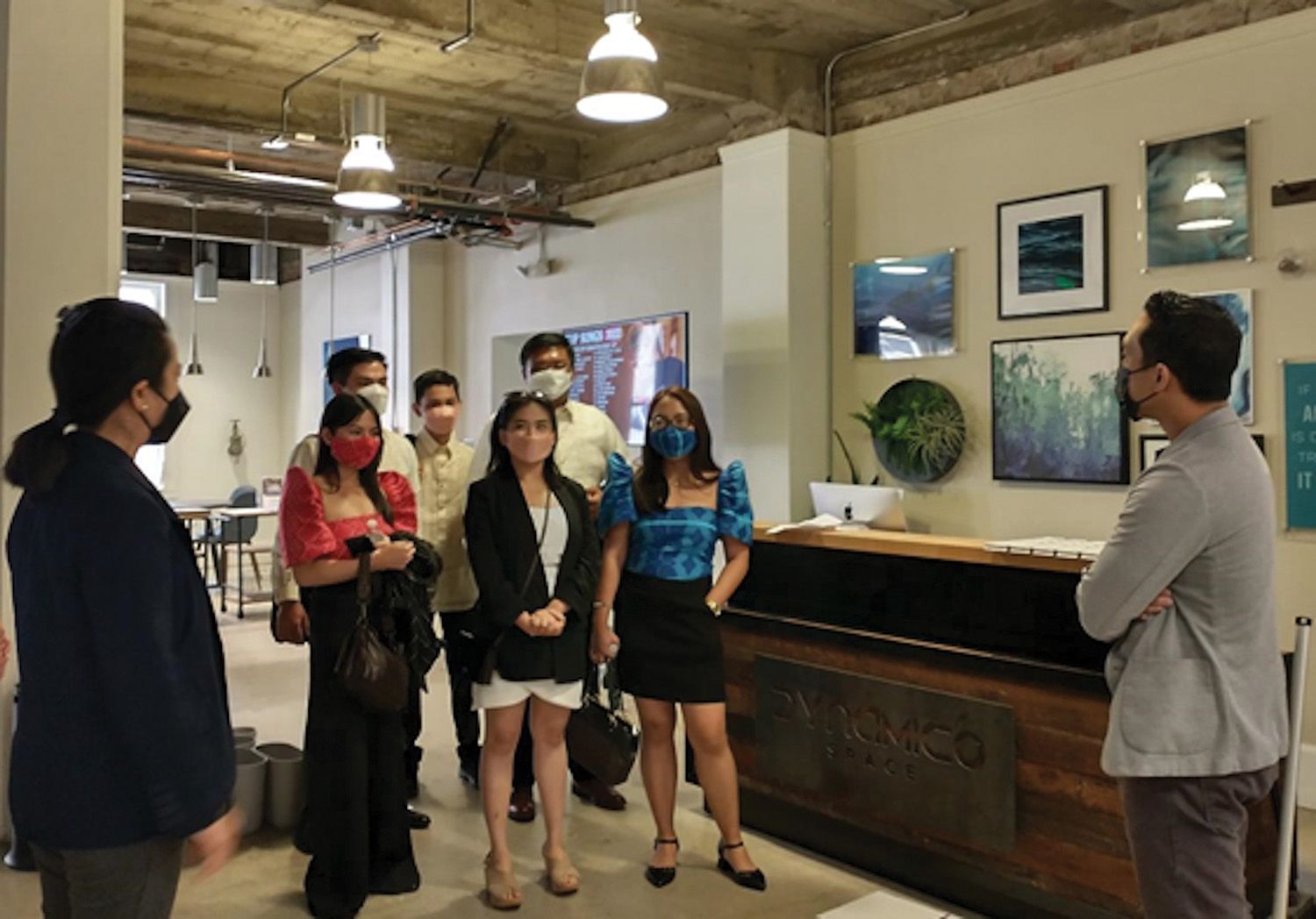 The group was also given a tour of Dynamico Space on the 3rd Floor of the Philippine Center. Dynamico is the Philippine Consulate General's private partner in promoting Philippine startups and bridging the Philippines and Silicon Valley. (PCGSF Release)