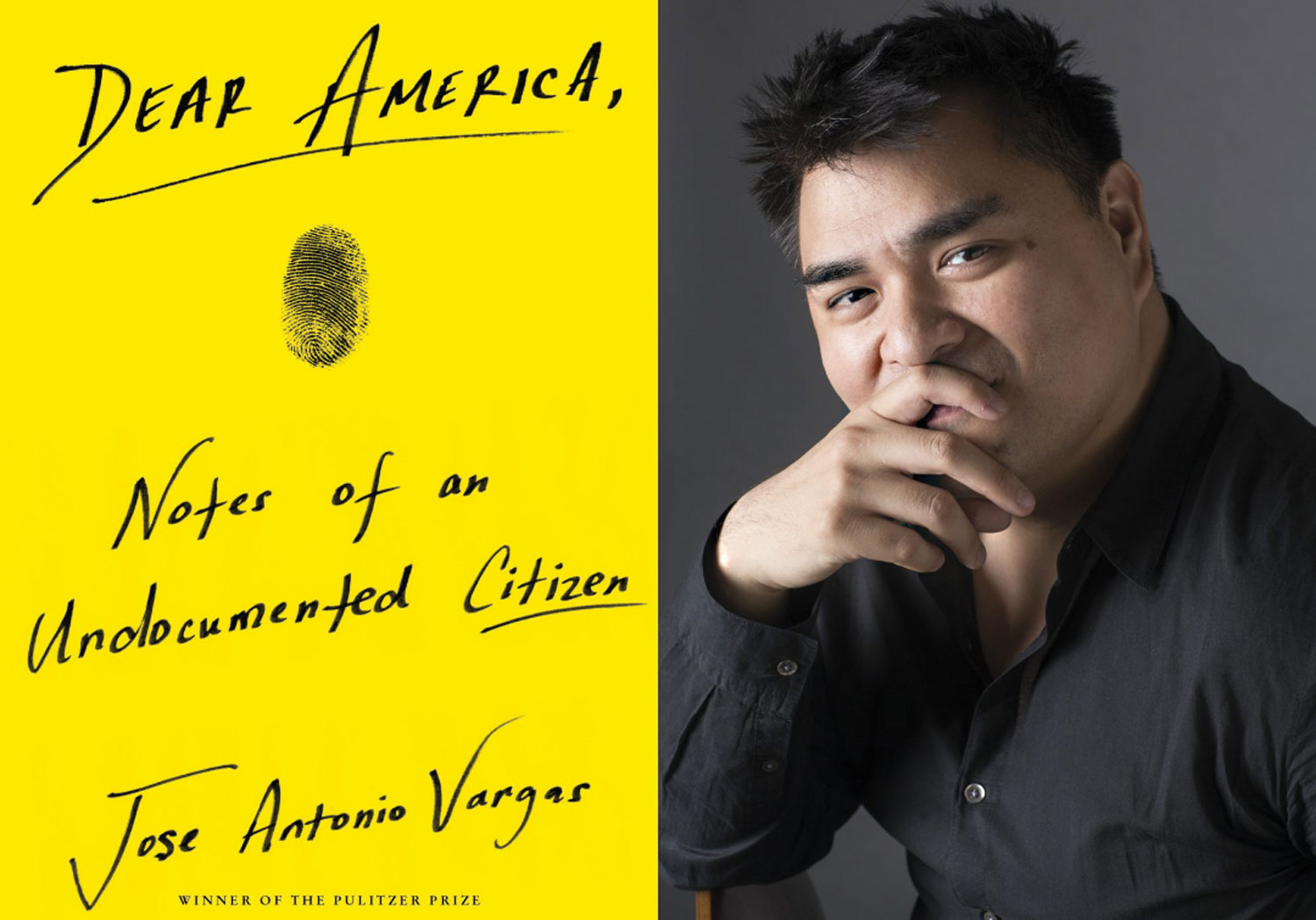 ALL incoming first year students at the University of Delaware will be required to read the memoir "Dear America: Notes from an Undocumented Citizen" by Filipino American Pulitzer Prize-winning journalist Jose Antonio Vargas, before heading to campus this fall.
The reading assignment was chosen as this year's 2020 First Year Common Reader and is meant to introduce students to different perspectives and encourage dialogue.
"The common reader selection provides a unique opportunity for students to engage in meaningful conversations with fellow students, and to begin to share in the intellectual life of the entire University of Delaware community," Avron Abraham, faculty director of the University of Delaware's Center for Academic Success, told the Asian Journal.
Abraham said the book was chosen by a committee made up of faculty, staff, and students who believed the book mirrored the struggles of the many undocumented immigrants in the U.S. today.
"Dear America" was published in 2018 and followed Vargas' New York Times Magazine essay, "My Life as an Undocumented Immigrant" in 2011; his Time cover story, "Not Legal Not Leaving," in 2012; and his film "Documented" released in 2013.
The best-selling memoir details Vargas' journey from the Philippines to the U.S. when he was just 12 years old, while diving into personal experiences all undocumented people share. In the book, Vargas positions himself early on as "one of an estimated 11 million [undocumented] here in the United States."
"The committee felt that in this time of self-reflection and racial tension, it was important to highlight the issues Vargas explores in his book, including one of the most divisive questions facing our country today: how do you define 'American'?" said Abraham.
Common Reader book assignments are read the summer before students arrive on campus and are complemented throughout the students' first semester with speakers and other cultural events created around the book's themes.
Given the current COVID-19 pandemic, the university said that events and discussions will continue, though the format of such events will evolve in the upcoming months.
Previous common readers have been "Educated" by Tara Westover; "Lab Girl" by Hope Jahren; "The Underground Railroad" by Colson Whitehead; "When the Emperor Was Divine" by Julie Otsuka; and "Just Mercy" by Bryan Stevenson among others.
Last year, incoming freshmen at St. Bonaventure University in Saint Bonaventure, New York were required to read Vargas' book as the university's all-campus read. Events and conversations were also held throughout the year for students to discuss the book's themes.
In 2018, freshmen at St. Edward's University in Austin, Texas were also assigned the book.
"Thank you to ALL the U.S. colleges and universities—public and private—who have assigned #DearAmerica to their students," Vargas tweeted. "I love that the book is being taught in English classes, in addition to immigration, race and ethnic-oriented courses."