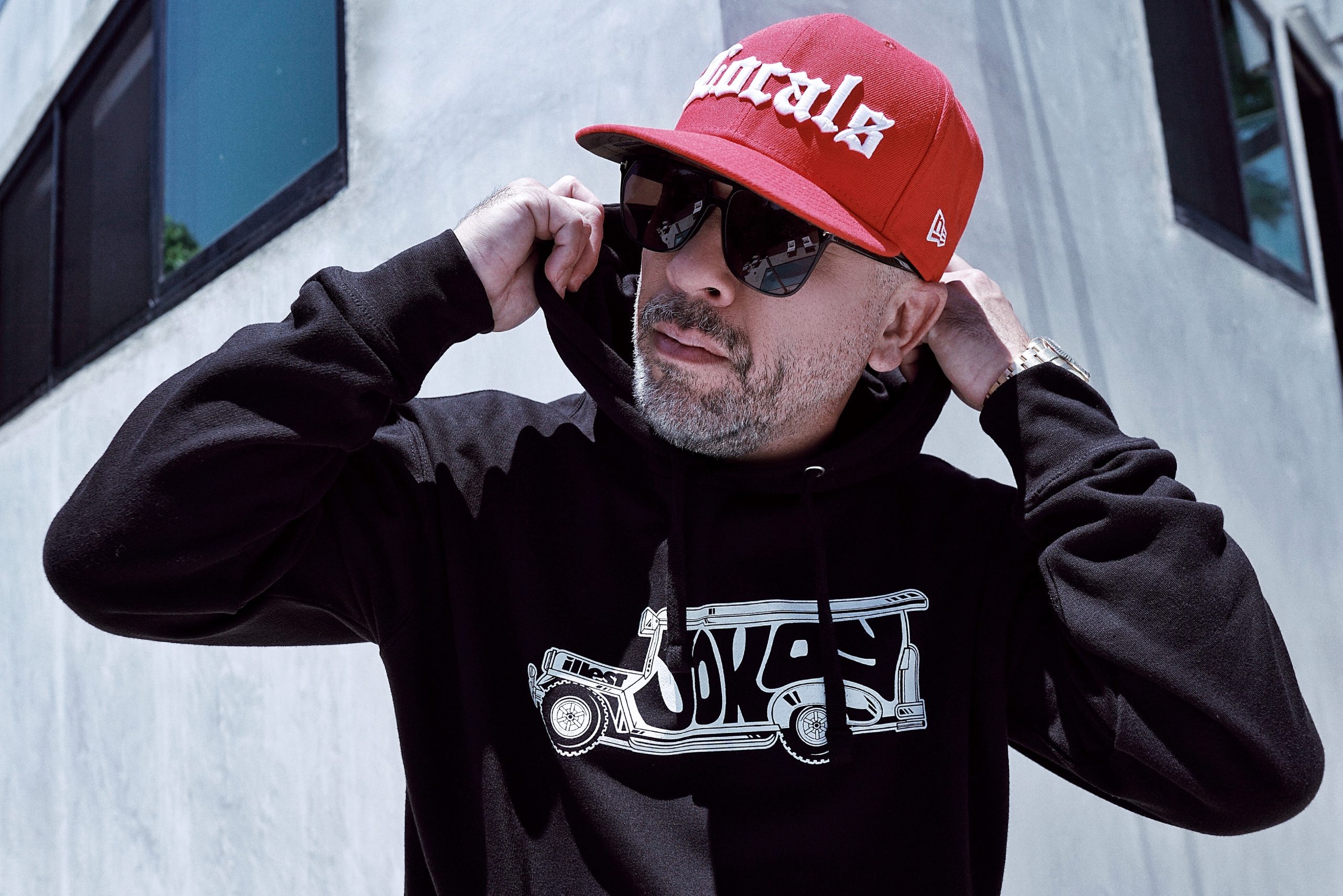 JUST in time for Philippine Independence Day, iconic Filipino-founded streetwear brand Illest has come out with a Philippine-proud collection in collaboration with Filipino American comedian Jo Koy.
Released on Friday, June 12, the collection was part of an exclusive merchandise partnership with Jo Koy whose latest Netflix special "Jo Koy: In His Elements" premiered the same day.
The collection was also the first to bring streetwear and the comedy world together, and the first in the company to bring Philippine imagery onto its shirts.
"The Philippines is a stomping ground of Illest in a way. There are so many tie-ins that make this a very authentic and organic collaboration which is something we really strive for," Peter Philipp Wingsoe, CEO of Illest North America, told the Asian Journal ahead of the collection's drop.
"It just made so much sense for us to be a part of that because we are such a big part already of the Filipino community," he added. "It's so important that we're authentic about everything we do and I don't think that it gets more authentic than this."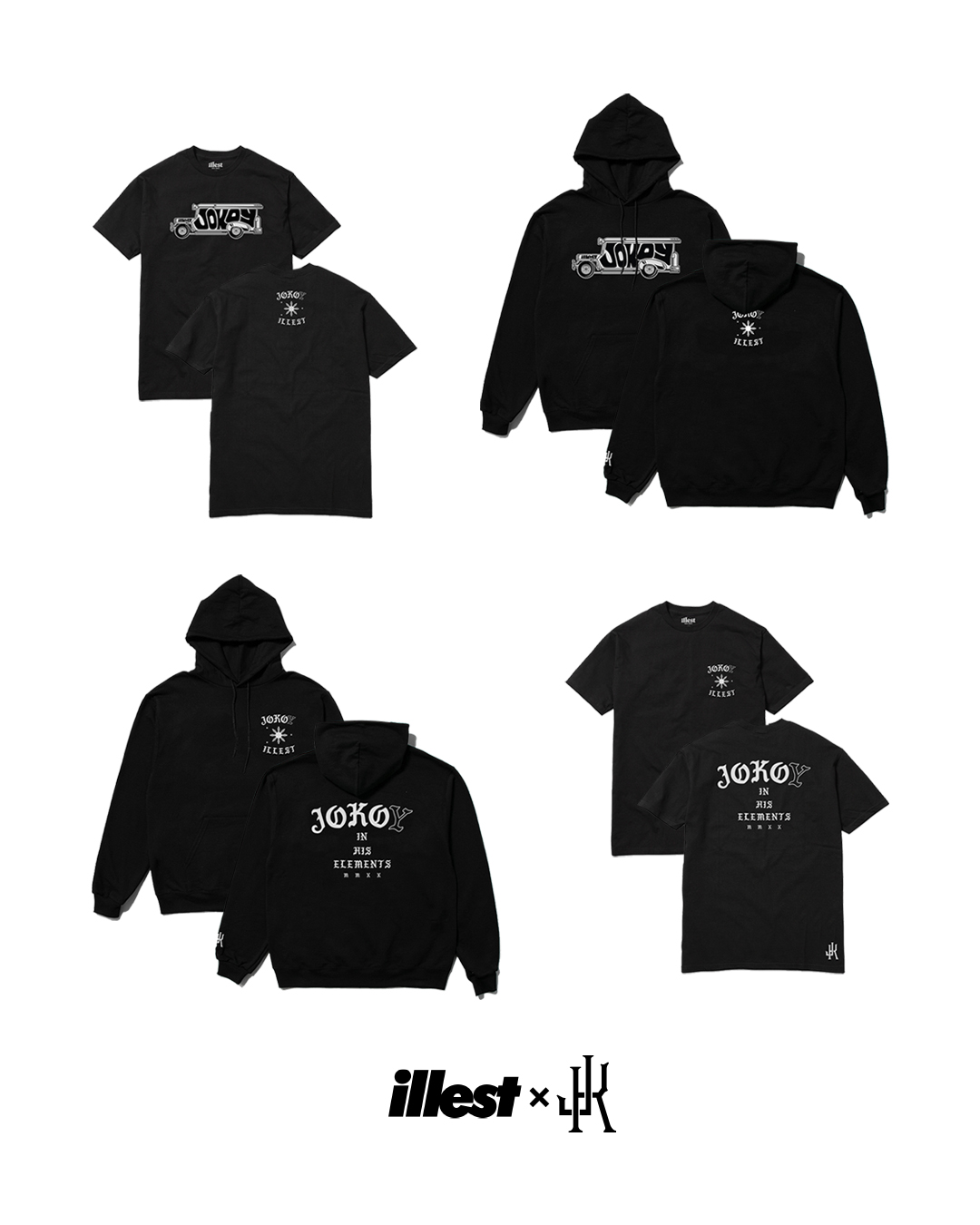 The collection consists of two limited edition designs available on both black t-shirts and hoodies.
One of the designs features a centered jeepney illustration and Jo Koy's name drawn in it — the same illustration Illest used in creating the vibrant promotional motion graphics.
Much of the collaboration planning happened via Facetime, said Mark Arcenal, Illest's founder and creative director. Arcenal was supposed to join the filming in the Philippines but had his flight cancelled due to the recent Taal Volcano eruption earlier this year.
Arcenal and Jo Koy were already friends before the collaboration and had talked about doing a collaboration product, but it wasn't until a few weeks ago did they feel the urge to put something out.
In making the designs, Arcenal looked to incorporate key elements from the show and Philippine culture, a big element being the jeepney.
"From there, I just put it together and we just kind of went for it," said Arcenal. "He trusts us."
Filipino-owned
For followers of Illest, the use of the jeepney aligns with the brand, given it's history of being loved in the auto scene both in the U.S. and abroad, and the vehicle being an iconic Philippine mode of transportation.
It isn't uncommon to see Illest stickers plastered on the bumpers and windows of cars driven by young enthusiasts. The company even came out with a Philippine flag sticker.
The brand grew in popularity and has been seen on celebrities and artists like Grammy and Pulitzer Prize-winning rapper Kendrick Lamar, Filipina-Canadian actress Shay Mitchell, and Grammy-winning singer The Weeknd among others.
Among other collaborations Illest did that may be resonant with the community was a crossover project with Filipino food favorite, SPAM.
It was in 2013 that Illest really grew in the Philippines when it started being sold at The Rail, a go-to retailer of streetwear with locations in Makati, Alabang, Tagaytay, and Cebu among others.
Despite carrying many U.S. based streetwear brands from San Francisco's HUF and Diamond, Illest has remained a sought after brand regularly outselling other brands, said Wingsoe.
As for future collaborations with other Filipino artists and brands, Arcenal said he's been working with some local brands in the Philippines where streetwear has been finding its own local voice.
"Both Jo and I went to the Philippines a couple years ago and it kind of opened our eyes to see how everything changed. We definitely love giving back and we love talking about the Philippines and trying to get people to go with us whenever we go," said Arcenal. "We definitely celebrate the culture."
The Illest x Jo Koy collection can be found on both IllestBrand.com and JoKoy.com. Pieces range from $45 to $85.
"I'm exceptionally proud of the ILLEST team during this time. They rose to the occasion, were extremely agile, flexible and rolled with the punches," said Wingsoe. "We've had to pivot and adapt our business and with the team's hard work, our online sales in the USA have grown exponentially in the past 3+ months since the lockdown. This collaboration with Jo Koy is another example of the team's focus and resilience to be the best (to be ILLEST) no matter what the circumstances are."