WITH nearly 30 years of stunt design experience, Filipino American Robert Alonzo is adding this week's box-office hit The Batman into his extensive international resume.
He has accumulated over 200 credits in television, commercials, music videos, and film and his broad work in front of and behind the camera includes training the likes of Dwayne Johnson, Tom Cruise, Mark Walberg, Jeremy Renner, and Jake Gyllenhaal just to name a few. With The Batman, we are adding Robert Pattinson and Zoe Kravitz to this growing list.
Alonzo is a multi-hyphenate talent in Hollywood. He is a fight choreographer, stunt performer, stunt coordinator, occasional actor, and 2nd unit director in films such as Oblivion, Tomorrowland, Deadpool, Bright, Braven, Lethal Weapon, and Ad Astra. He also worked closely with Disney's Pixar film Incredibles 2, to formulate and capture the physics of live-action filmmaking.
In our recent conversation, the 51-year-old martial artist talked about his Filipino background and how he incorporates Filipino Martial Arts in his thought process when he designs Hollywood blockbusters' action-packed fight scenes.
The Batman
Alonzo's journey to becoming the Supervising Stunt Coordinator and Second Unit Director for The Batman began with a call from Dylan Clark, who he had worked with previously on Oblivion starring Tom Cruise, where he also had the dual roles handling stunts and as unit director.
Clark called him without telling him what the project was. Then they got on the phone with director Matt Reeves and he started talking about the project and what he would want to see from this project. Alonzo pitched in his ideas as well.
Looking back, he says that the meeting had "an instant like chemistry in regards to creative collaboration." He told Reeves that he gravitates towards "designing action sequences that are so raw and gritty and real and based on the actual physics that we as humans can understand."
And that's exactly what he did when he trained the cast led by Robert Pattinson and Zoe Kravitz.
"My process pretty much stays the same from movie to movie, project to project. But you know, what I do is delve deep into the study of the actual character, just like what Rob and Zoe have done," Alonzo told the Asian Journal. "What I love to do is do grounded, raw, real emotional-based action."
Reactive Training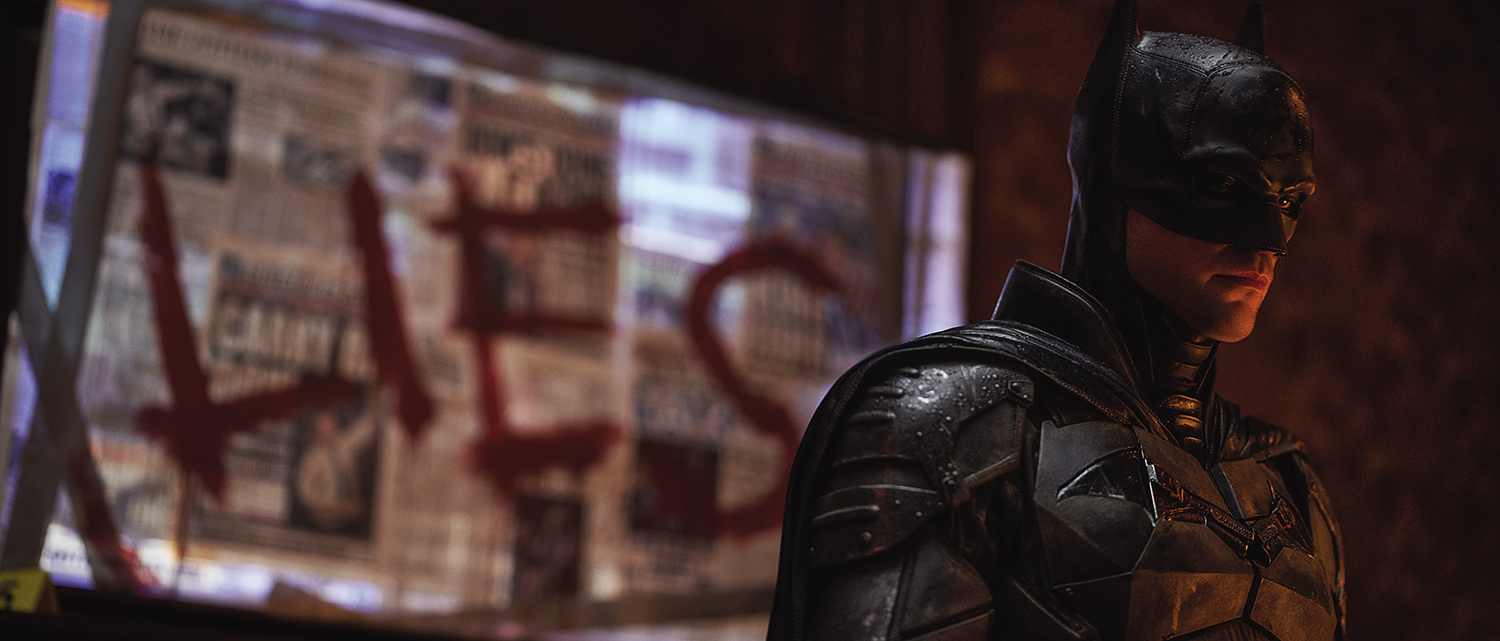 Alonzo said he did a lot of reactive training with the characters "so that they don't get used to doing choreography."
"I kind of focused more on reactive training – with Rob Pattinson I did some Filipino Martial Arts like Eskrima Kali, and Arnis, Penjak Silat drills, some Muay Thai, also some boxing and kickboxing and with Zoe, I focused a lot on Taekwondo and Hapkido," he said.
This means that for Bruce Wayne's character as The Batman, they trained Pattinson and used more hammer fists, elbows, and knees, while also drilling with sticks that would later enable him not only to improve his reaction time in closer pockets of engagement but also to pick up anything and use it as a weapon.
He explained that he likes to train this way and he doesn't show them any choreography until two or three weeks before they shoot primarily because he doesn't want them to get used to doing the same thing over and over and over the same way.
"You don't want to say dialogue because then it's anticipatory, and you're not really feeling the moment so I hone in on reactive training," he shared.
Through reactive training, they're able to learn how to fight in a particular style, so that they're always looking at center mass or knowing how to stand and how to close or open their center line when they need to, and knowing how to change ranges.
"It's not necessarily about learning the choreography but so that they understand their own spatial awareness. And also so when they're doing an offensive or defensive position, or neutral position, they can understand what the options are in the positive and negative effects of each position so that they're actually using their mind to see what options there are," Alonzo added.
Alonzo sounded like a proud mentor when he shared that he was Zoe's taekwondo teacher when she was only seven years old.
"Yeah, it was such a great experience working with her on this. I mean, I've known her for so long and I always have an affinity… to have my students succeed in whatever shape or form and whatever age they are," he said. "She was really good and was so driven and focused, even at such a young age, when I noticed a lot of kids were so easily distracted."
Alonzo's Journey
Alonzo was born in Manila and moved to the States with his family when he was 10 days old.
"The first five years of my life, I think we lived in San Francisco close to Daly City, where I believe there's a big Filipino community," he recalled. "The family moved down to LA five years after that."
His mom Julieta was from Tarlac while his Dad Dionisio was from Cagayan.
"Unfortunately though, my brother and I were never taught to speak in Tagalog or Ilocano. One thing I wished I would have learned growing up," he lamented.
He started training in martial when he was around eight or nine.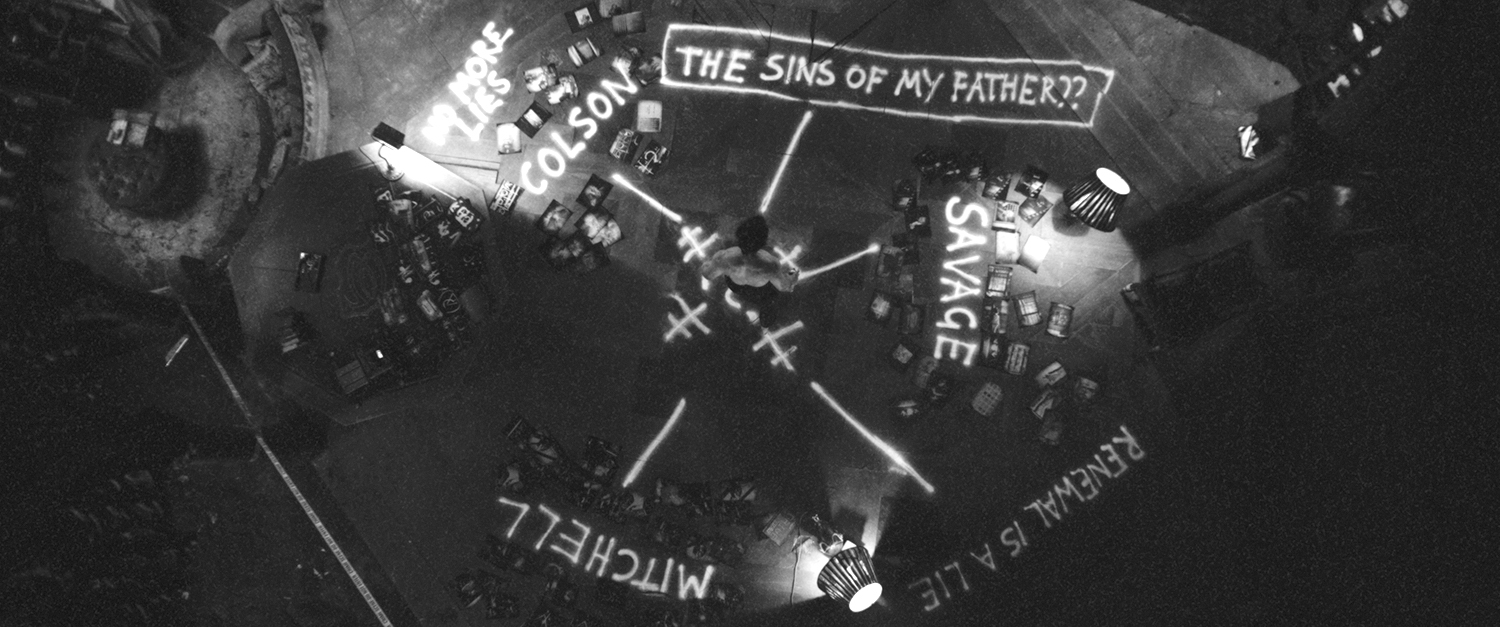 He got into Filipino Martial Arts when he was 16 years old, adding to his growing arsenal of skills.
He made it a point to be trained in different styles including Capoeira, Jujitsu, Judo, and Wing Chun because all he wanted to do when he was younger (before he got into showbusiness) was to have his own school as a martial arts instructor.
"I love it. I train all the time in various styles because I think the more styles you have as a martial artist, it's like a painter. If you only have three colors, obviously you can have the colors you should have all the primaries. But if you have more colors on your palette, you can create much more definitive paintings and, you know, visual pieces," he said.
Another thing he wishes he could have done more was visit his parents' homeland, responding to our question on the last time he was in the Philippines.
"Oh, man when I was 14, it's been a long time," he exclaimed. "So I'm hoping that I would be able to go back at some point."
He shared a story where he had an opportunity to potentially work there, for The Bourne Legacy with Jeremy Renner.
"He asked me, he's like 'Man, I would love for you to come work on this with me,'" Alonzo recalled. "My schedule didn't allow me to accept the offer because I was already locked in to do a film called Jack Reacher with Tom Cruise.
Alonzo said that he and Renner have become good buddies after they trained together for Mission Impossible. He said he gave the same approach and Renner loved the training he got that they trained when they were traveling and whenever there was an opportunity.
"You know, I don't deal with choreography. I like to teach or train actors how to fight in their particular style because I kind of draw from different styles according to who their character is, and that's how their character is shaped physically," he said.
The reactive training has paid off and using Renner as an example, he said other actors should continue this kind of training even after their films.
"I mean, now he's so well-versed and can do a lot of his own action," he said. "He constantly wanted to train and it shows because looking now, in any of his fight sequences, that's him doing it."
Nowadays, Alonzo lives where he works and says he's all over the place.
"So I still live in LA but I also live and work in London. I'm currently in Italy right now. So I'm kind of wherever the work is. That's where I lay my head. But you know, I will always be an Angeleno. I'm a huge Laker fan, huge Dodgers, and huge Rams fan," he said. "I will always have my roots there. But you know, I love traveling, and I love London as well, too."