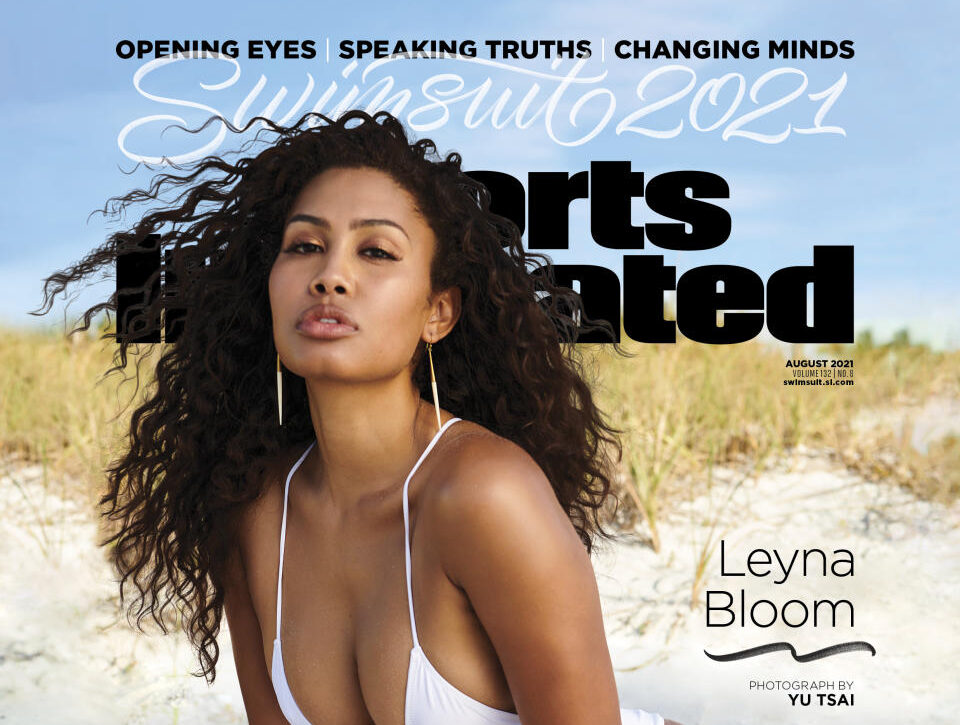 LEYNA Bloom, a Black and Filipina American model and actress, has become the first openly transgender woman to grace the cover of Sports Illustrated's Swimsuit Issue.
Bloom, 27, shared the historic cover, photographed by Yu Tsai, on her Instagram account, which has amassed over 400,000 followers.
"This moment heals a lot of pain in the world. We deserve this moment; we have waited millions of years to show up as survivors and be seen as full humans filled with wonder," she wrote Monday, July 19.
"I'm so happy, honored, and humbled to share that I'm the 1st trans woman to grace the cover of Sports Illustrated!" she added.
According to Bloom, being immortalized on the pages of the magazine is "a powerful" moment to her.
View this post on Instagram
"I have dreamt a million beautiful dreams, but for girls like me, most dreams are just fanciful hopes in a world that often erases and omits our history and even existence," she noted.
"This moment is so powerful because it allows me to live forever even after my physical form is gone. Not a lot of people get to live in the future, so at this moment, I'm proudly choosing to live forever," she added.
Bloom also spoke about the importance of inclusivity in her Instagram post, expressing hope that her cover would "empower those who are struggling to be seen."
"I dedicate this cover to all ballroom femme queens past, present and future. This historical moment is important to #girlslikeus because it allows us to live and be seen," the model said.
"Many girls like us don't have the chance to live our dreams, or to live long at all. I hope my cover empowers those, who are struggling to be seen, feel valued. Let me be a messenger guiding us to a future of respect and appreciation for all women in all forms and from all walks of life," she added.
Sports Illustrated's editor MJ Day noted Bloom as "legendary in the world of activism."
"Her story represents one grounded in resilience, and we couldn't be more thrilled to help her tell it. Her presence as the first trans woman of color to be in our issue is a result of her lifetime dedication to forging her own path," Day said in a statement.
Day added, "Among the many things we've learned over the past 18 months is how much we value being a part of a community and how much we miss that interaction when it's taken away. This issue represents the culmination of our powerful community coming together during these trying times to make history."
Bloom was born to a Filipina mother, who is from General Santos, and an African American father. She was raised by her father in Chicago after her mother was deported back to the Philippines.
"I'm representing Filipina, I'm representing Black, I am representing people who have been immigrants. For them, I'm a vessel of change," Bloom previously told the New York Times in March.
She made headlines as one of the first openly transgender models on the runway at New York Fashion Week in 2017. Later that year, she appeared as the first transgender woman of color in Vogue India.
In 2018, she went viral on Twitter for campaigning to be the first trans model of color to walk the Victoria's Secret Fashion Show. Sampaio was later chosen to walk in the show in August 2019.
Bloom also became the first trans woman of color to headline a film at Cannes Film Festival in 2019. In "Port Authority," directed by Danielle Lessovitz, Bloom plays a trans woman from New York's kiki ballroom scene who falls in love with a lost drifter (Fionn Whitehead).
She was the only transgender model to walk the runway at Paris Fashion Week for Tommy Hilfiger x Zendaya's Fall/Winter collection that same year.
In addition to Bloom, tennis star Naomi Osaka and rapper Megan Thee Stallion have their own covers of the Swimsuit Issue.