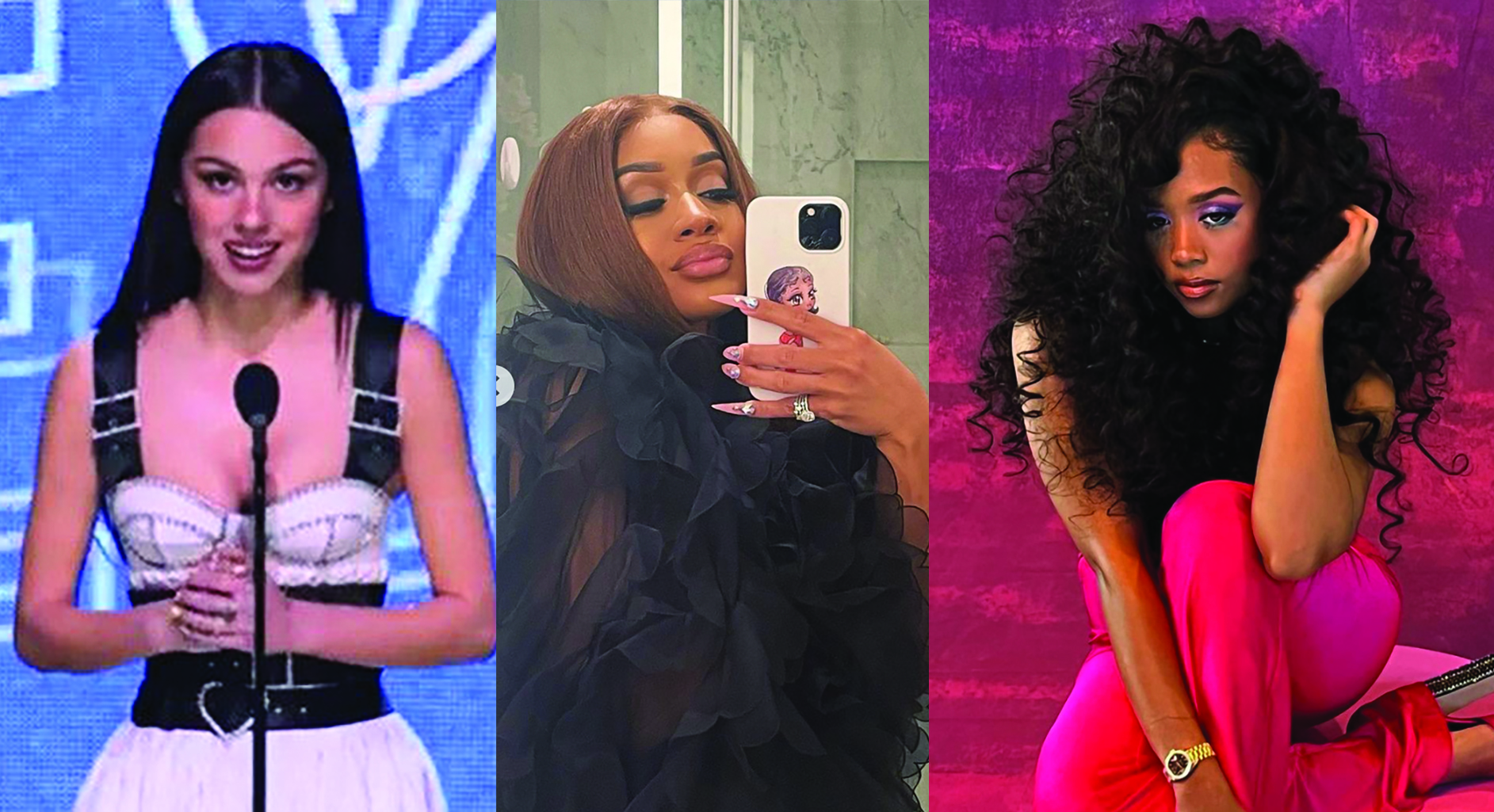 IT was a night for the Pinays at Billboard's Women in Music event on Wednesday, March 2 when pop music's It Girl, Olivia Rodrigo, along with rapper Saweetie and multi-talented musician H.E.R. were honored with accolades.
All three are among the biggest names in music right now — and all happen to be Filipina Americans — and stole the show on Wednesday night at an empty SoFi Stadium in Los Angeles.
The yearly event, appropriately taking place at the start of Women's History Month, honors artists who also perform their top hits. Rodrigo was honored with the event's top accolade, Woman of the Year, while Saweetie received the Game Changer Award and H.E.R. received the Impact Award.
Rodrigo — who was awarded the Woman of the Year award after a stellar year — shared touching tributes to the women in music who paved the way for them and noted the strong female camaraderie within the industry today.
"It's not always easy being a young woman in the music industry, but I've found so much strength from the female songwriters who have come before me and paved the way and open doors for so many young women like me," Rodrigo, 19, said after receiving the Woman of the Year award from country icon Sheryl Crow.
View this post on Instagram
Rodrigo said, "I wanna say to all the young girls out there who are writing songs every day, in their journals, on their bedroom floors — I am constantly moved by your vulnerability and your creativity and bravery. And I promise everyone here today is working to make this world and this industry a better place, for you.
The event aired a pre-recorded performance by Rodrigo, who performed "Deja Vu," the hit second single off the young artist's immensely popular debut album, "SOUR."
In addition to Rodrigo's performance, Saweetie (born Diamonté Valentin Harper) performed her new single, "Closer," in an electric retro 70s-inspired performance that didn't include the song's collaborator, H.E.R.
View this post on Instagram
However, H.E.R. (born Gabriella Wilson) took to the stage by herself later on with an acoustic performance of her song "Fate." The 24-year-old last year won an Oscar for the social justice anthem "I Can't Breathe" and in her speech on Wednesday, she paid tribute to her Filipina mother, saying, "I want to thank my mom for teaching me to stay humble, be grounded and be hardworking."
View this post on Instagram
Saweetie's mother, Trinidad Valentin, is also Filipina and introduced her daughter before her "Closer" performance, saying she is a "force to be reckoned with." Valentin recalled asking her daughter what she plans to do if the music career doesn't take off, to which Saweetie told her, "Mom, there is no Plan B." Valentin then affirmed this, saying before her daughter took the stage, "Here's to not having a Plan B, baby girl!"
After receiving the Game Changer award, Saweetie said in her speech that with her music, she "would rather be changing the weather than to report on it. My frequency of gratitude is vibrating at an all-time high!" She then thanked her family, friends, and fans for "supporting me throughout my roller coaster journey because this sh*t ain't easy."