(Reading Time:
5
minutes)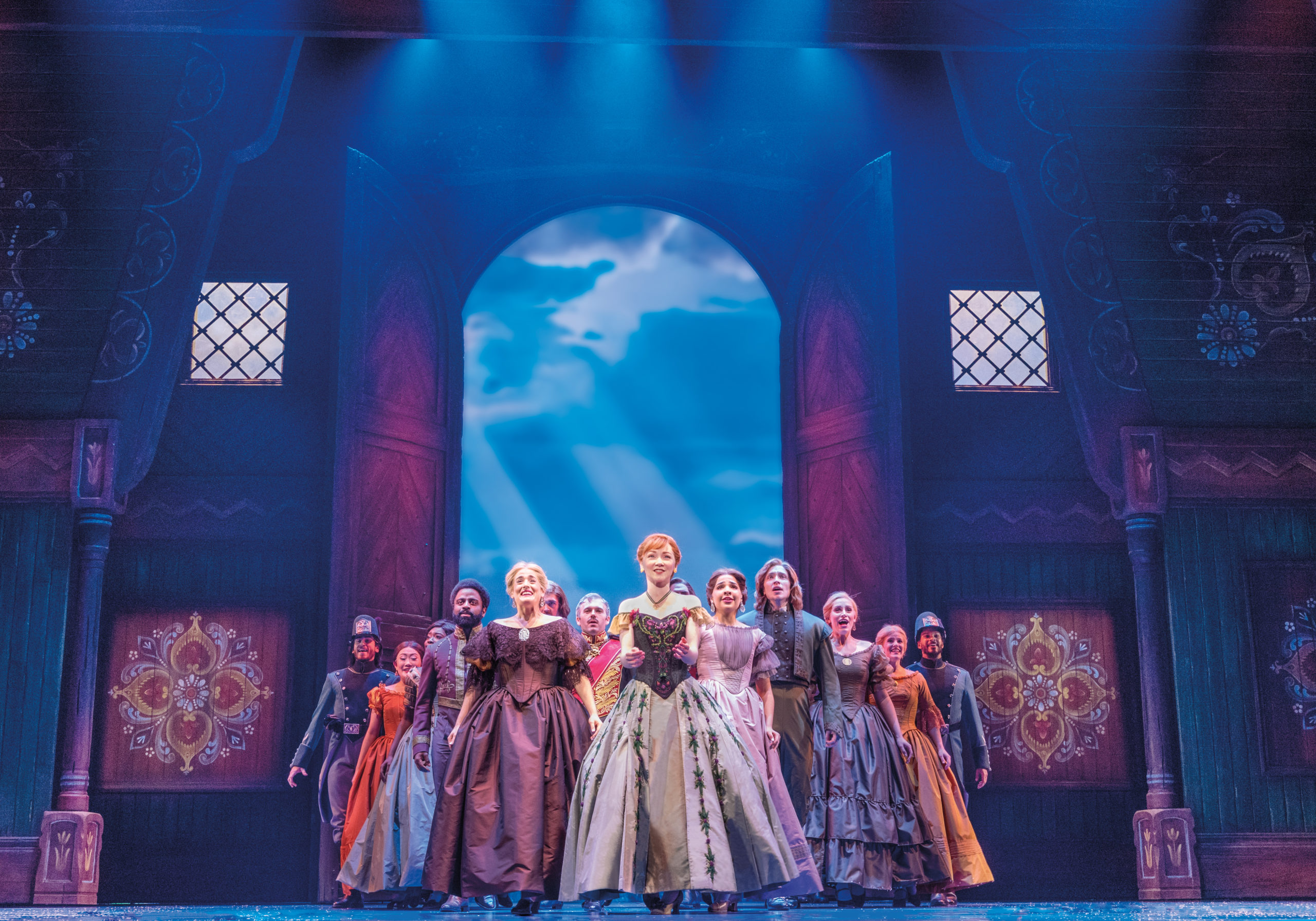 The national tour of Disney's "Frozen" has been warming the hearts of theatergoers since it landed at the Hollywood Pantages Theatre in December. There's still an opportunity to catch it before it leaves on Feb. 2.
Starring Caroline Bowman as Elsa and Caroline Innerbichler as Anna, this production of "Frozen" brings magic to life through the ornate staging, intricate costuming and effects that draw us into this world of Arendelle. Playing Anna and Elsa's parents are Marina Kondo as Queen Iduna and Kyle Lamar Mitchell as King Agnarr, both of whom are among a racially and culturally diverse roster of cast members in the production.
"I remember saying to everybody, look, this is the very first relationship in the play, it's the very first thing we see after the two little children, and if their parents can be a part of a mixed-race marriage straight off of that, then immediately we're sending out a signal that absolutely says everything. It means we're sending out a very positive message," Michael Grandage, "Frozen's" Tony Award-winning director and artistic director, told Variety in an interview.
During a conversation with Kondo, she shares her preparations for the role of Queen Iduna (and understudy for Anna), the importance of Asian American representation, and why "Frozen" as a stage musical continues to resonate with audiences. A Japanese American stage actor, dancer and singer, Kondo's acting resume has included a guest role on HBO's "Succession," Lincoln Center Theatre's "The King and I," and off-Broadway shows, "Road Show," "Made In America" and "K-POP."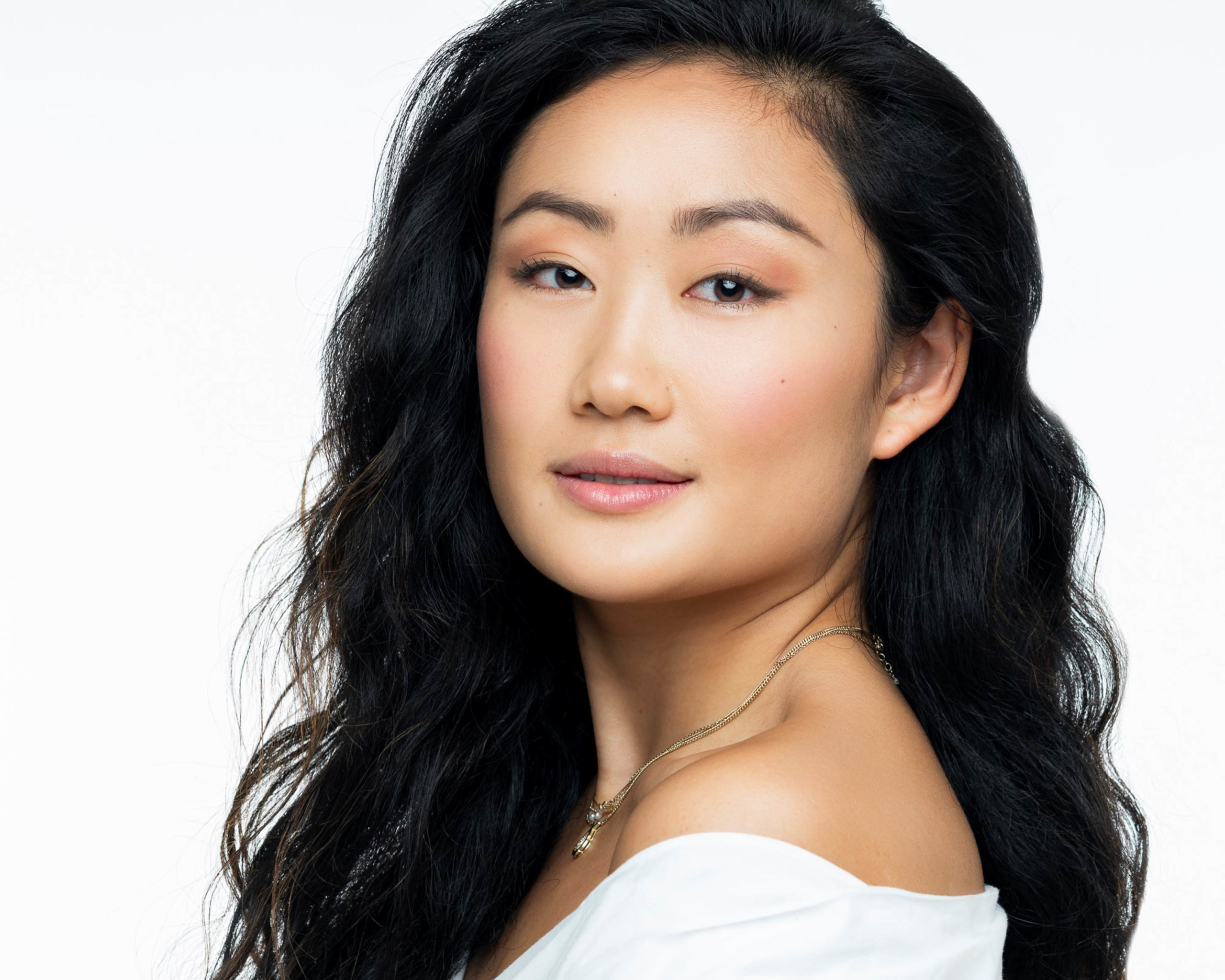 Q: How did you get involved with the production of "Frozen?"
MK: I auditioned in New York City, starting in January [2019] after the new year. I had about eight callbacks, I think. I initially was called in for Elsa. And that didn't quite work out. But then I was called in for understudy Anna through the rest of the callback. For the final callback, I was asked to read some Queen Iduna and think one of the little songs, which is… I found out on March 11th that I'd be cast in the production. I was originally in the Ensemble and then understudy both the Queen and Anna but then eventually, probably, around May that I got a call saying I'd be playing the role of Queen Iduna and understudying Anna was well.
Q: How did you prepare for the role of Queen Iduna and what do you want to portray in the performances?
MK: So it's really interesting because the Queen actually is only in the first like 23 minutes of the [musical] and then she dies. But in that 23 minutes, we explore the family dynamic and how this entire story kind of bounds. I guess, and it gets set off. And so it was really important to establish what Anna and Elsa grew up with and we realize through this process that it is all about love. For me, I started off a bunch of these general questions and dive deeper into the character — basic things like the name, age, occupation, stuff like that, and what they believe in and then soon go deeper into what kinds of relationships I have with the characters that I interact with.
Q: "Frozen" as a movie has been so popular since it came out and ingrained in our pop culture now. But for the stage performance, in your opinion, what makes it so special?
MK: Oh totally. For one, what's so special about this production is that it's live with real people telling the stories…It's not just on the screen, but these are real people having real experiences on the stage and I think that's what makes this production just so much more exciting to watch. Because for the people who watch this, they have an actual 3D experience.
Q: Any particular numbers that you love watching or being a part of?
MK: I love the opening number. When I first got cast, I immediately started listening to the cast recording from the Broadway production. Something about it, there's the Disney magic that happens in the opening number — the orchestra, the vocal arrangements, the words that we say. The first part of the musical is always my favorite because it just is like, 'Hey, look at this story. These are the people that we're going to interact with. Welcome to this journey.'
Q: You've been touring the production through [2019] and now you're in LA until February. What has this experience been like?
MK: This is actually my second time ever being in LA so it's been really, really exciting because I'm such a Midwest girl. During the winter tundra, it's nice to just escape it and have this lovely weather and enjoy like a different climate. But the culture here is so cool too especially when you walk up to the stage door and you meet all the people that came to the show. I'm realizing that there are a lot of Asian people here in LA who come out and watch the show. It makes me happy to see these faces of diversity and what's represented here. It's honestly thrilling, because for me, when I was growing up and trying to act, this was not something that I could have possibly imagined I'd be part of. To be included and having agent representation too, it's really cool to see the diversity in the people that come and watch the show.
Q: Having been in the industry for a while and having experience with other productions and other entertainment roles, what's your advice for Asian Americans who want to break into acting?
MK: If you really love it, it is absolutely worth it. Even if you don't see yourself being represented in something, I think that's like the most amazing opportunity for you to break boundaries and [prove] that it is possible. There are people out there who are rooting for you. It's an exciting time because we haven't been represented as much and now that we are beginning to, there's a lot of creative freedom. To embrace your culture and who you are, is part of what makes your character diverse, unique and special.
Q: There are still more chances for families to come out and see the production before February. What's your message to them and even those who have seen the movie so many times?
MK: You should definitely come and see the show because it's full of surprises. It's for everyone, no matter what age, no matter what [race] you are, no matter what you identify with because at its core, it's about love. That transcends any kind of difference.
This interview has been lightly edited for length and clarity.