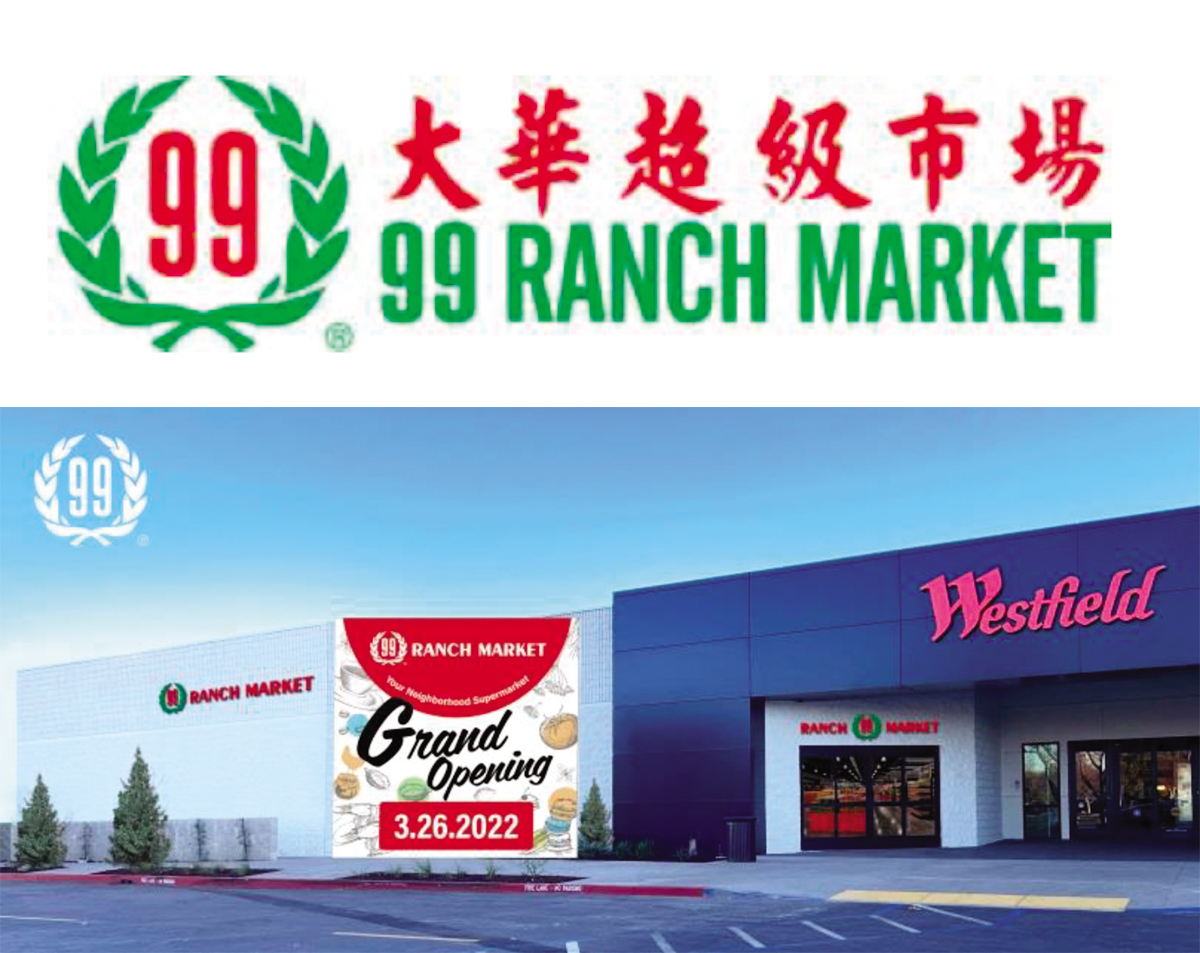 HAVE you ever been window shopping at Westfield Oakridge and suddenly realized that you still need to run to the grocery store to get stuff for dinner? Ugh. Now your free time has been cut short. Fortunately for you, 99 Ranch Market has everything covered.
"We're so excited for new and returning customers to see this new location. By combining a great location with our trusted services and a brand-new interior look, 99 Ranch Market is ready to welcome you in," says Teddy Chow, Vice President of 99 Ranch Market in Northern California.
The new San Jose-Westfield Oakridge Store is going to have its grand opening on March 26, and is located at 925 Blossom Hill Road, San Jose, CA, 95123.
Teddy adds, "We're so excited to introduce our huge variety of Asian foods, produce, and other goodies to this community. This new location offers our customers unparalleled convenience."
In addition to offering customers top-quality and fresh foods at this new store location, 99 Ranch Market at Westfield Oakridge is also designed as a food destination with several quick-service food counters offering a great place for a delicious meal.
For those who don't know much about 99 Ranch Market, here's a quick introduction: The produce section boasts the freshest vegetables and seasonal fruits, both locally sourced and imported! After visiting the produce aisles, take a walk toward the seafood section. Here, you will find a great selection of seafood items that aren't as commonly found in other grocery stores. From clams to crabs, oysters to lobsters, you're sure to find the perfect seafood item for your meals. Along with the seafood section, the store is still offering the same services as our other locations. So, for those that want to have their purchased seafood fried up or have a fish cut up, just let the staff know and they'll get that done for you.
If you're looking for something to eat or interested in taking some food home or to go, the store's hot deli is the perfect place for you. The hot deli has a delicious selection of made-to-order BBQ, Taiwanese Burrito (Run Bing), and red bean cake. And for those who love dim sum, check out all the traditional handmade dumplings, buns, and other food available like rice noodle rolls, baked pork puffs and steamed pork ribs.
So, for those looking for delicious high-quality food and seasonal fruits and vegetables, look no further than 99 Ranch Market! The staff of this Asian American grocery leader pride themselves in being able to provide their customers with great service and an amazing selection of products.
Oh, and if you're someone with a busy schedule, take advantage of 99 Ranch Market's mobile app! This convenient and easy-to-use app offers services like free same-day delivery for orders over $49, in-store pick up, no service fees, and exclusive in-app deals. Get the same wonderful shopping experience and selection of groceries and products all from your phone.
The new San Jose store will be open from 9 a.m. to 9 p.m. on Wednesdays through Mondays and from 8 a.m. to 9 p.m. on Tuesdays. For more information about the new San Jose-Westfield Oakridge Store, please follow our announcement on social media, local media, or visit our website at www.99ranch.com.
99 Ranch Market's success in the supermarket industry has made them more than just a typical grocery chain store as they have become closely associated with Asian American communities. 99 Ranch Market strives to give back and enrich lives with various community involvement programs. 99 Ranch Market is proud to become the "Gateway to Asia" and provide opportunities for mainstream American families and global customers to experience the authentic flavors of Asian cuisines.
Located in the Blossom Valley neighborhood in San Jose, California, Westfield Oakridge is a premier shopping, dining, and entertainment destination, anchored by three major department stores and a lineup of approximately 200 global and local brands. The property is home to favorites like Apple, Living Spaces, Sephora, Forever 21, Hollister Co., Lush Cosmetics, H&M, Swarovski, and more. Century 20 Oakridge and XD is among the 20 most productive cinema locations in the nation, and Bowlero offers unique retro-inspired bowling, dining, and nightlife experiences. The center's leading dining destinations, including its top-performing dining terrace, feature a wide variety of nationally and internationally recognized restaurants such as BJ's Restaurant & Brewhouse, The Cheesecake Factory, Jinya Ramen Bar, NooBowl, Ruby Thai, Slater's 50/50 coming in 2022, and more. Soon, Oakridge will be welcoming 99 Ranch, the highly acclaimed premiere grocery shopping destination for Asian products and the brand's first concept store in California, into its renowned roster of tenants. Oakridge was established in 1971 and has been redeveloped several times across its history. For more information, please visit: https://www.westfield.com/oakridge.
(Advertising Supplement)