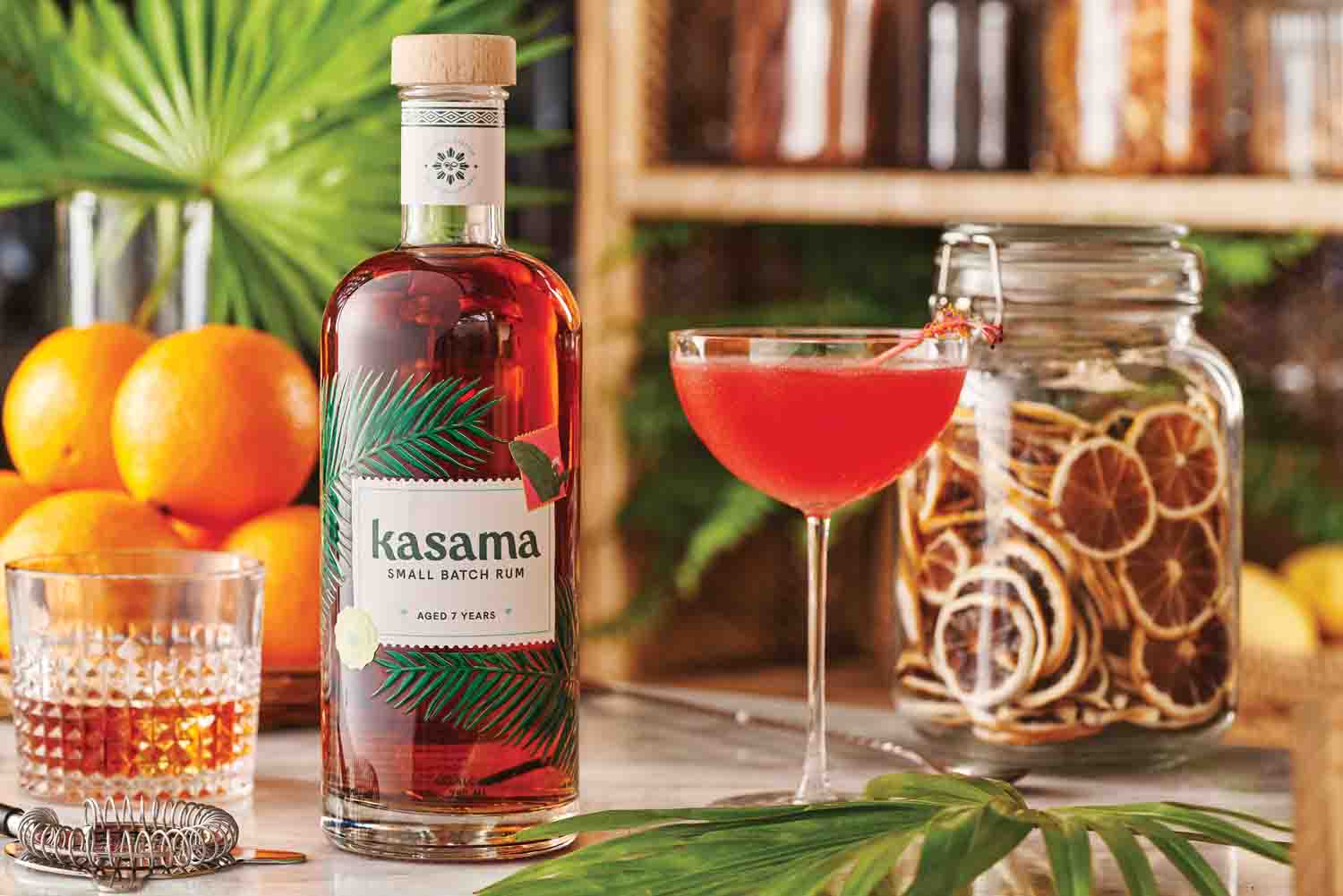 MANY young Filipinos around the globe have taken the world by storm in different arenas. Be it in food, politics, sports, finance or philanthropy, these young, enterprising and hardworking geniuses have made their ideas a reality, carving a niche in a competitive market and thriving in the process.
One of them is Alexandra Dorda, an entrepreneur of Filipina and Polish heritage, who recently launched Kasama, a small-batch rum brand to a global market.
Dorda is no stranger to the spirits industry as she was exposed to it at a very young age. Her dad, Tad Dorda, co-founded the Belvedere and Chopin vodka brands. According to the 29-year-old, her experience began in the alcohol industry when she was just two.
"I was just two years old when my dad started working in the industry, and he later went on to launch Belvedere & Chopin Vodkas in the United States. Both of my parents are entrepreneurs and they made sure to involve me in their businesses from a young age. That meant that I would often tag along to my dad's meetings or accompany him while he did market surveys. I developed my love of this industry through my father, but I'm proud to continue the strong entrepreneurial tradition that we have on both sides of our family," Dorda told the Asian Journal via email.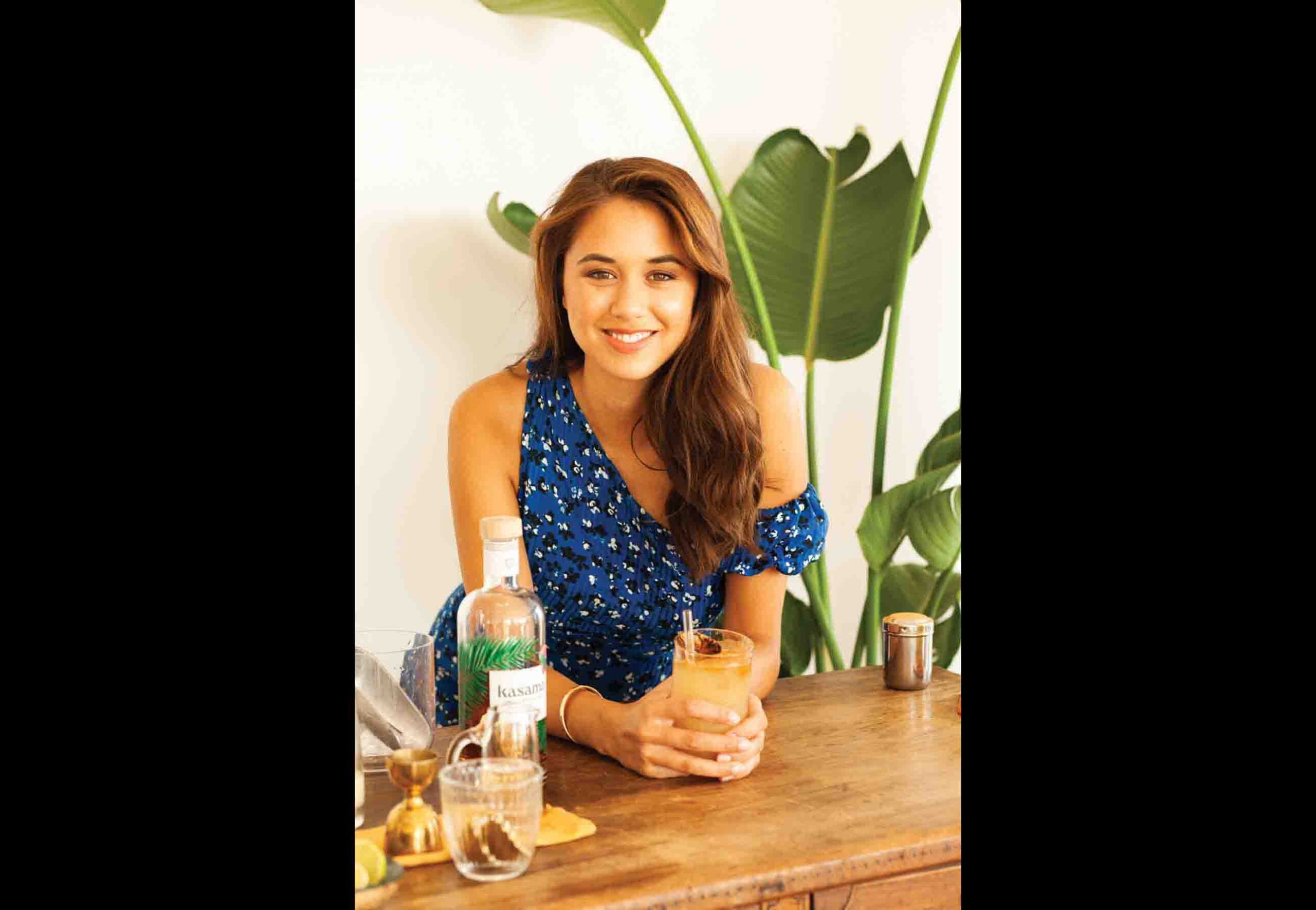 Dorda added that as she grew up, she became more involved in the business — spending time at the family's distillery in Poland, observing her parents develop new brands, and manning Chopin booths at food festivals. These experiences became invaluable to her as they added to her knowledge and skill set as well as allowed her to connect with hundreds of people in the alcohol industry.
Her idea to develop her own brand started when she was just 18. After toying with a few ideas and seeing that no existing rum brands spoke to her, Dorda eventually landed on Kasama, which is inspired by the native country of her mom Edna, who originally hails from Quezon City in the Philippines.
Dorda describes Kasama Rum, which is distilled in the Philippines and bottled in the family's distillery in Poland, as her own interpretation of what it means to be Filipino: joyful, colorful, friendly and welcoming. The word "kasama," which translates to "together" in English, Dorda says, speaks of Filipino hospitality, which is known all over the world.
Kasama Rum, which is sourced in the Philippines, combines her family's history and expertise in the spirits category, and reflects her family's deep roots in the hospitality industry. Her maternal grandmother, Gloria, owned bars and clubs in Manila in the 1940s and 1950s. The brand also pays homage to the fact that the Philippines is one of the largest rum producers in the world — something that surprised Dorda when she learned of it.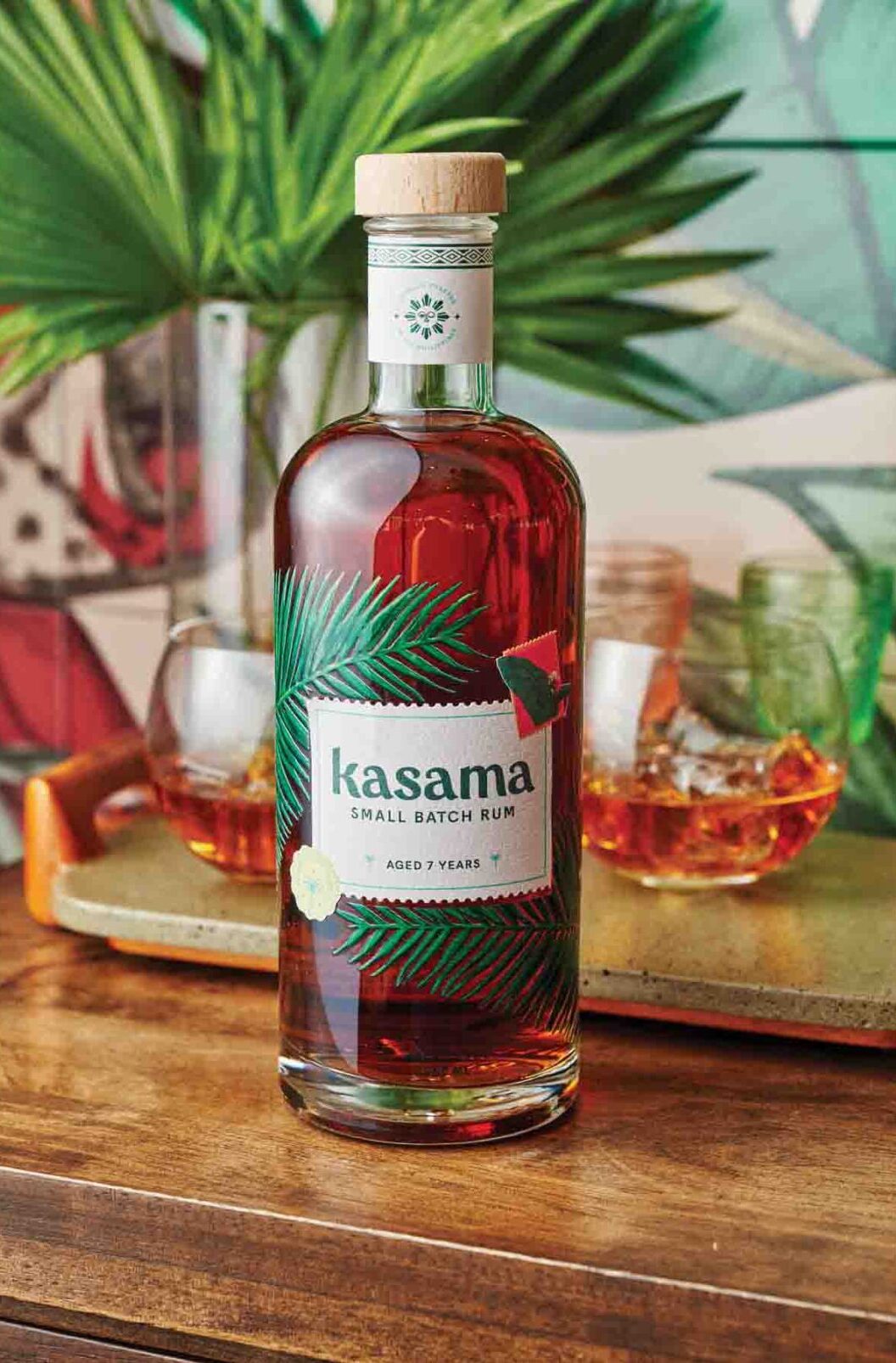 The bottle, designed by Serious Studio of Manila, took almost a year to complete. And since she wanted Kasama Rum to be a celebration of the Philippines, it was imperative to incorporate that idea into the branding, packaging and marketing of the company.
"The logo, for example, is inspired by the intricate curves of the Baybayin script, an ancient Tagalog script used in the northern Philippines until the 16th and 17th centuries before the Latin alphabet was adopted. To me, the logo is also reminiscent of the hand-painted words that you see on the sides of jeepneys and taxis in Manila," Dorda explained.
"The bottle also features the Philippine sun on the neck, but we added a winking face to it — a cheeky reminder to not take ourselves too seriously. The neck label also includes a geometric print, which is inspired by indigenous weaving patterns. The bottle and box feature a lot of other nods to our country, such as native flora and fauna like the sampaguita flower and anahaw leaf, and stamps that say 'Mabuhay'," she further explained.
"When I set out to design the bottle, it was very important to me that we created something colorful that would really stand out on the shelf. Most existing rum brands are fixated on outdated nautical themes like pirates, sailors, and ships. It was important that Kasama be the opposite of that — colorful and vibrant," she added.
Kasama Rum, which has notes of pineapple, vanilla and sea salt, can be enjoyed on the rocks or as part of a cocktail. (Check out recipe ideas here!)
It is currently sold in the United States online and in 33 states with more than a thousand stockists, including BevMo in California, Total Wine in Florida, Tamura's in Hawaii and Binny's in Illinois. Kasama Rum is also available for delivery with Drizly. Local Filipino market Seafood City carries the brand on its shelves.
According to Dorda, Kasama Rum has gotten fantastic reviews from buyers. The first production run of 12,000 bottles was sold out in three months so they had to increase their production to 72,000 bottles. Inquiries from the Philippines have also started to pour in and she hopes to be able to supply the rum to that side of the Pacific as soon as possible.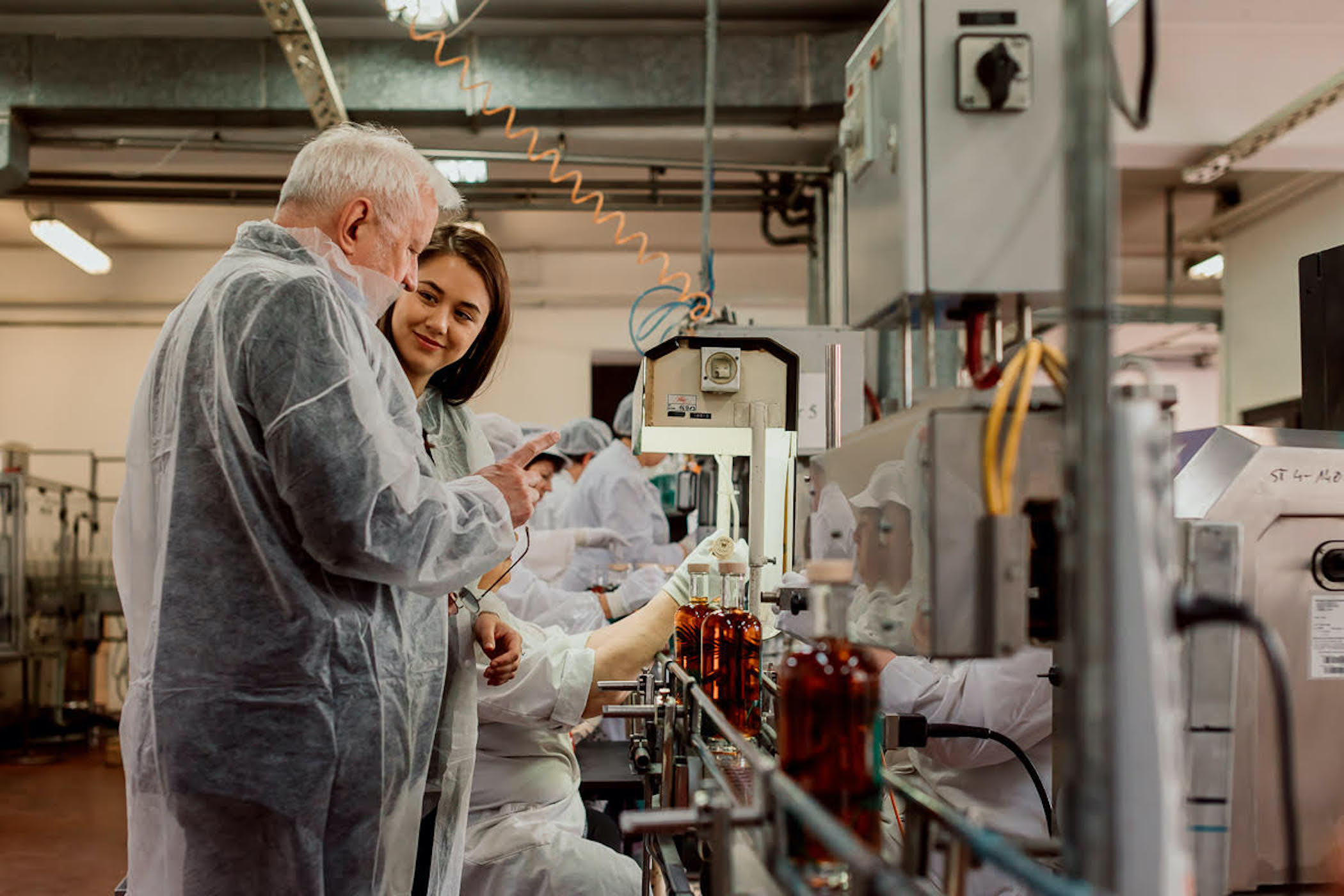 The Stanford University graduate is grateful that her parents are supportive of this venture of hers. She bounces off ideas with her dad and his opinions were sought after when she was developing Kasama Rum. Her mom, meanwhile, helps her out with logistics and updating the company's website with new accounts.
"My mother is the most efficient person I know and I aspire on a daily basis to emulate that part of her. She recently retired after running her own business for over 25 years. I joke that she is my unpaid intern… I am grateful that 25 years later she is able to help me with my business," Dorda said.
Asked whether she feels any pressure to replicate the success of her parents and her dad in particular, she answered: "I really look up to my father and what he's been able to accomplish. I'm grateful that he's been so supportive of my own projects, but I don't feel pressured to replicate his success. Right now, I'm focusing on forging my own path and I'm really proud to share Kasama, a spirit that's extremely personal to me, with the world."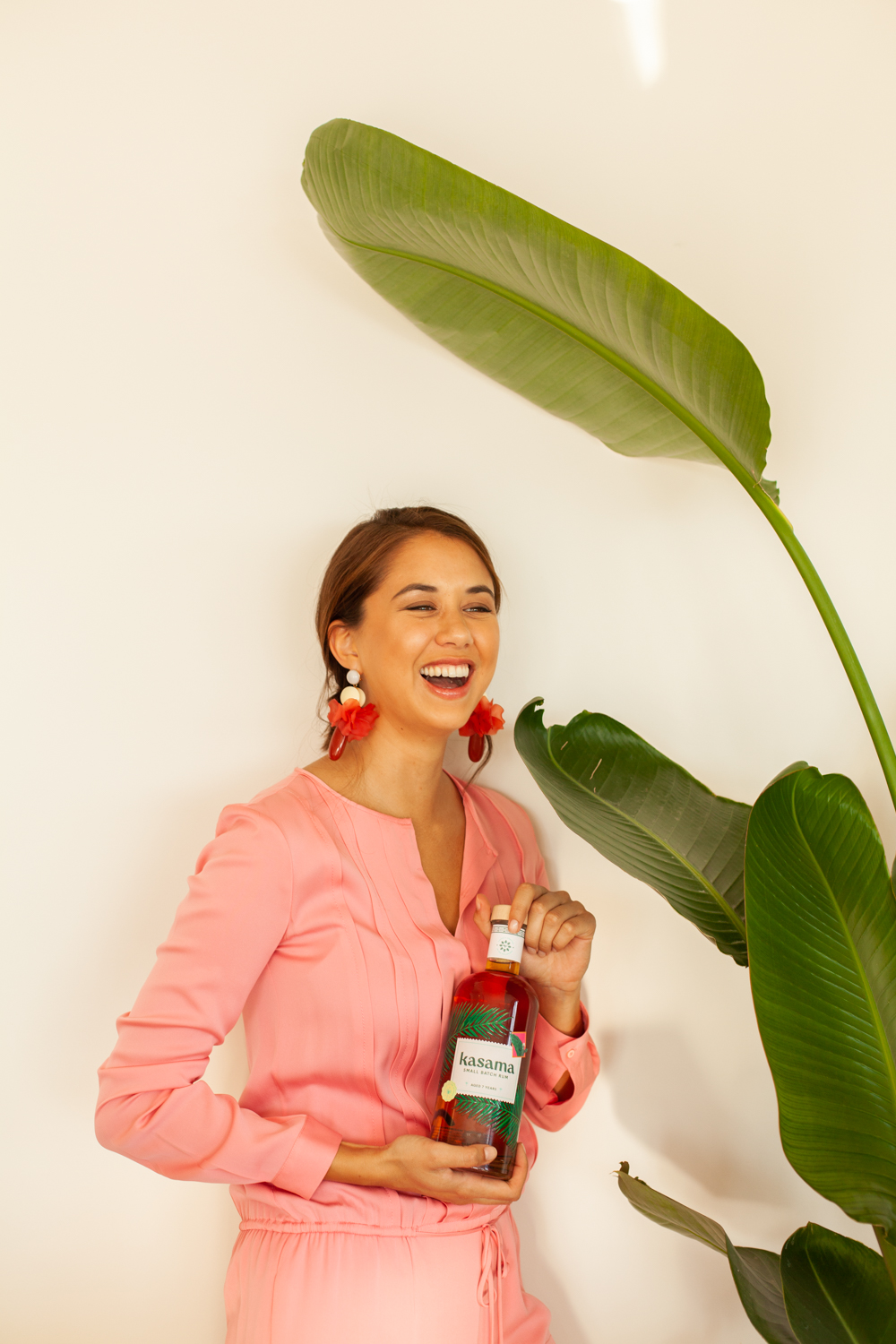 These days, Dorda is busy widening the network of stockists who will carry and distribute Kasama Rum. She is also thinking of her next steps, which may include an expansion into white rum and maybe a canned cocktail.
A typical workday sees her doing Zoom launches for distributors in different states, responding to customer inquiries, networking with industry professionals, planning virtual tasting events and looking at creatives (social media, planning shoots, developing new packaging). And true to being someone who values, believes and uses her own product, the perfect end to a busy day for Dorda is "enjoying a splash of Kasama over the rocks."
When she has downtime, she typically spends that with family. She enjoys cooking and revealed that her chicken/pork adobo is getting better. Dorda raves about her mom's cooking and is extremely happy that her parents have allowed her to experience both her Filipino and Polish heritages.
"My mother is a fantastic cook and I developed my love of Filipino cuisine through her. She makes the best sinigang in the world! She uses oxtail instead of pork and makes it extra sour, which is just the way I like it. I also love lechon kawali, dinuguan, any kind of inihaw, sizzling sisig, and chicharron with really strong vinegar as a bar snack," she divulged.
She added: "My parents did encourage me to explore my cultures while I was growing up. We typically spent every summer in Poland. I first went to the Philippines when I was seven, but in recent years we've begun to spend Christmas there. I love going to the Philippines and will tell anyone who will listen about how they absolutely must visit. I have never lived there full-time, but I hope to one day!"