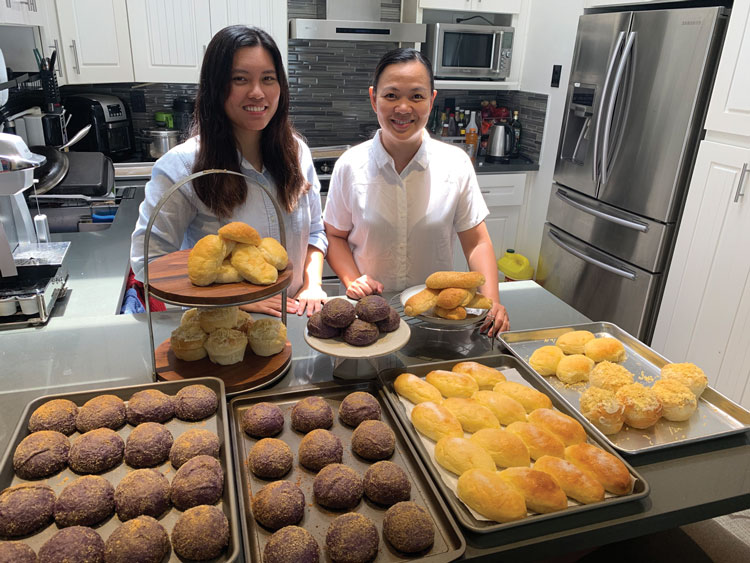 AT a time when the supply for motivation and optimism in humanity is not meeting the demand, it is important to remember that goodness is still the rule and not the exception.
Throughout the past four and a half months of the COVID-19 pandemic, local Filipino-owned businesses have done more than their share, staying open to provide food staples like rice and bread for a community in a time of cloudy uncertainty.
Case in point, meet Aina Mulleda and Sunshine Enriquez, the owners of A&S Sweet, a new Filipino bakery in Panorama City, California that has been serving the greater Los Angeles community with traditional Filipino baked goods via their Instagram and Facebook pages.
Both born and raised in the Philippines, millennial partners Mulleda and Enriquez were inspired to start their business the way that many people have started new hobbies in the age of quarantine: out of boredom and the need to do something fulfilling.
"It was one of those days when we're not doing anything at home and decided to bake pan de sal and Spanish bread for our family," Mulleda told the Asian Journal in an email. "My aunt decided to have her co-workers try our homemade Filipino breads and we got good feedback from them and that's when people started ordering."
Although the business is young, A&S Sweet's affordable menu ranges from simple staples like pan de sal ($5 for a dozen) and ensaymada ($7 for eight pieces) to delectable desserts like ube custard cake ($16) and mango cake ($23). Every baked good is homemade and made to order and can be customized to address a variety of dietary limitations.
"As long as our customers are satisfied and happy with our breads, we will do our best to serve them," Mulleda said.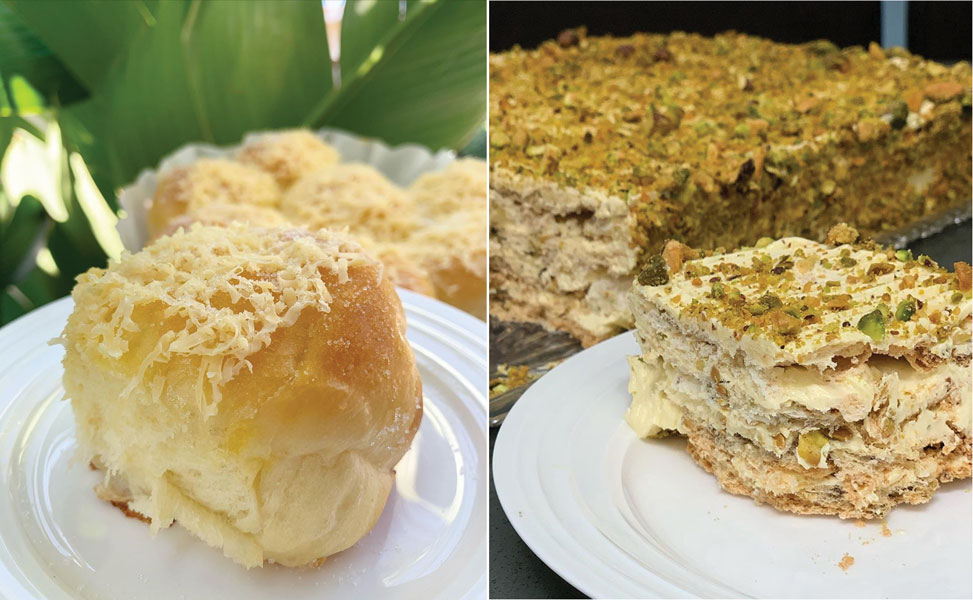 Both Mulleda and Enriquez are deaf, which, to some business owners, can be seen as a major obstacle that could negatively affect business. Strength in customer-to-business communication is the backbone of any successful enterprise, but in a world that is becoming more accepting and inclusive of all people regardless of ability, Mulleda doesn't perceive their deafness as a deterrent.
In many ways, it is an asset that reminds other folks in the disabled community that no weapon formed against them will prosper.
"Communication is the most common issue in our deaf community but we always find a way to solve it," Mulleda said, noting that social media has made it easier for business owners of all abilities to operate. "Nothing will stop us from achieving our dream despite [the] communication barrier."
Aside from this new business venture, Mulleda is a graphic design student at the California State University, Northridge (CSUN) and part-time sales associate at Urban Outfitters, Enriquez has an extensive background in baking.
After graduating from the Center for Culinary Arts, Manila in the Philippines, Enriquez worked at Malacañang Palace for 8 years, cooking and baking. The couple has also traveled around Asia, strengthening their palettes and further invigorating their love for cuisine and cooking.
"She learned a lot from working with other chefs. Her passion for cooking and baking turned into [a] business," Mulleda remarked. When we bake, we want our bread to serve as a sweet reminder of the days when we were living back home."
Though neither Filipina has ever owned a food service business, they hope that their business continues on after the pandemic. Though they started A&S Sweet during the height of the COVID-19 crisis, the young, tenacious bakers don't fear the precarity plaguing businesses across all industries.
As a small, currently home-based bakery, A&S Sweet operates with the knowledge that there will always be a demand for the flavors of the motherland and the inherent desire to serve the community.
"Apart from rice, we Filipinos can't live without bread," Mulleda shared, adding that the bakers plan to expand their menu and, hopefully, open up a brick and mortar shop in the future. "And since most Filipino stores are closed, we still want our Filipino customers to be able to eat their favorite Filipino breads for breakfast or even merienda."