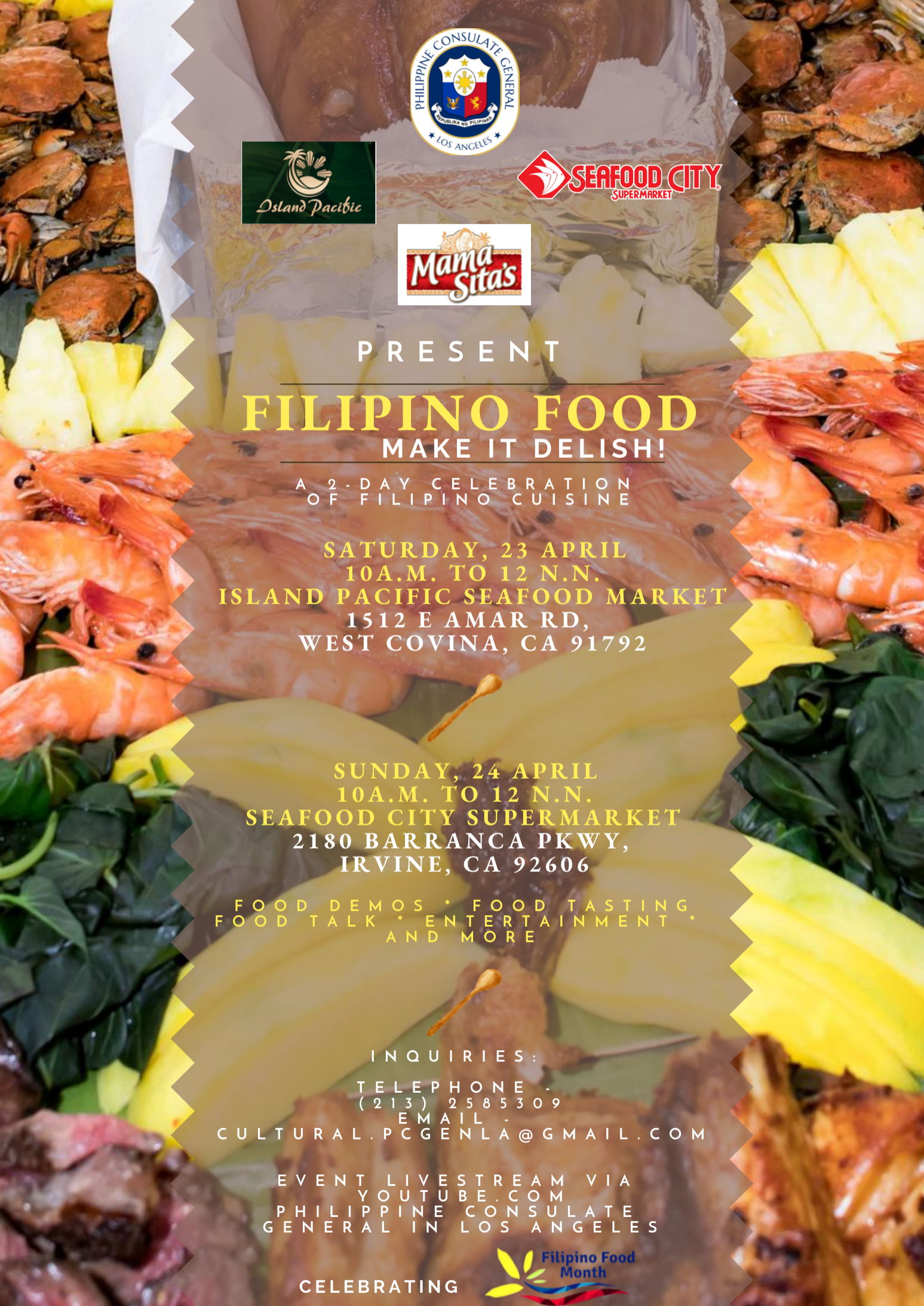 The Philippine Consulate General in Los Angeles has joined forces with the leading Filipino supermarkets in Southern California, Island Pacific Seafood Market and Seafood City Supermarket, in holding "Filipino Food: Make It Delish!", a two-day promotion of Filipino cuisine in celebration of Filipino Food Month in April.
The two-day celebration has also received support from Mama Sita's, one of the Philippines' leading manufacturers of condiments, prepared mixes and sauces.
The two-day event will take place on the following dates and locations:
23 April 2022, Saturday – Island Pacific Seafood Market located at 1512 E Amar Rd, West Covina, CA 91792
24 April 2022, Sunday -Seafood City Supermarketlocated at2180 Barranca Pkwy, Irvine, CA 92606.
A special program with cooking demonstrations, food talks, food trivia, entertainment and more will be held in-store on the said dates for special guests and lucky store visitors. The program will also be livestreamed from the Philippine Consulate General in Los Angeles' YouTube channel: https://bit.ly/3JT6prw.
As part of the promotion, a curated set of meal kits of the Filipino dishes featured in the cooking demonstrations will be available for purchase from these stores.