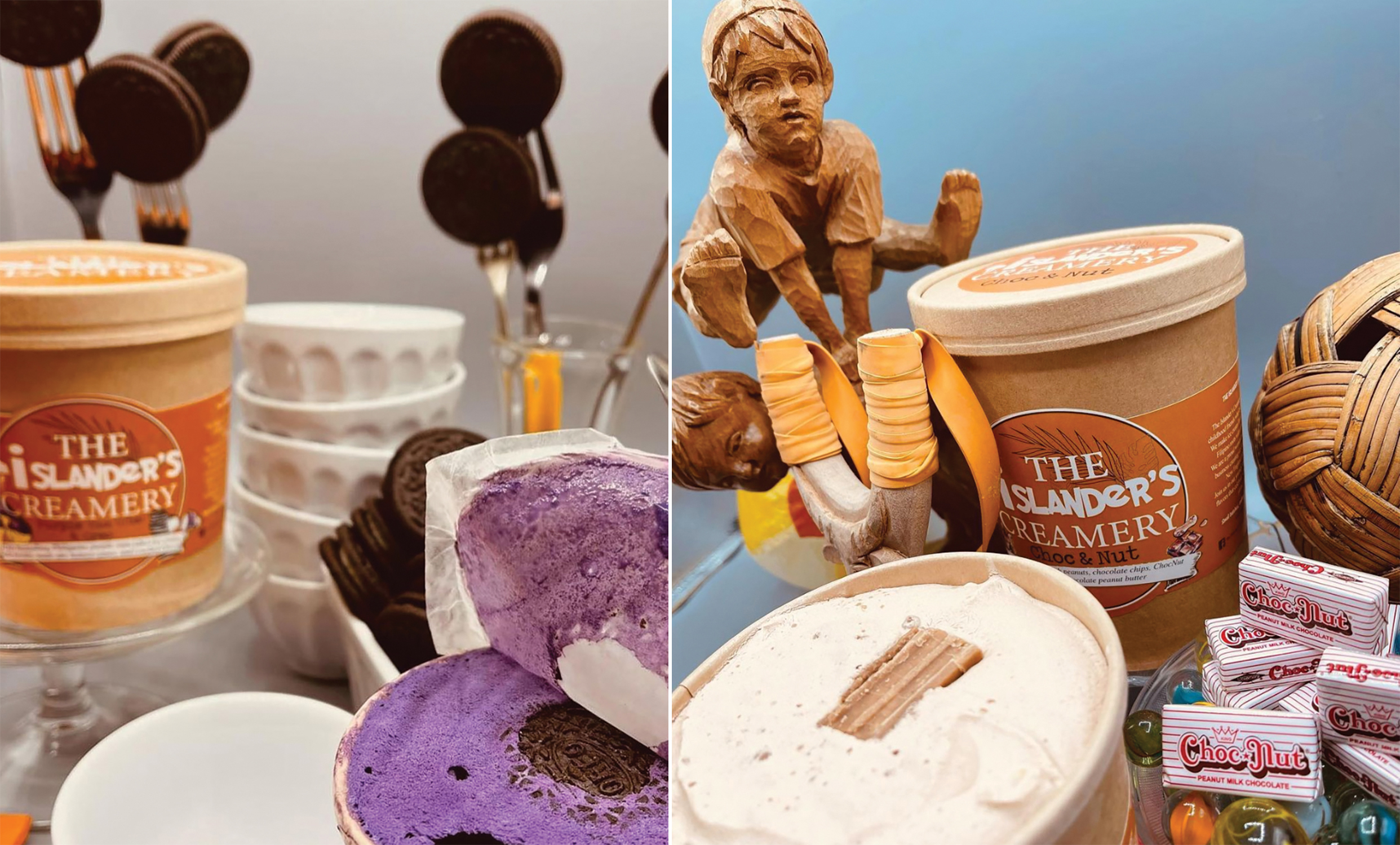 THE heatwave is on, and the summer of 2022 is turning out to be quite a scorcher.
For the past week or so, the temperature has been steady, hovering above 90 degrees Fahrenheit. Many families take this chance to make beach trips while others go to parks and have picnics.
These warm and sunny summer days have us in the mood for something to cool us down. It could be that cold drink or maybe a pint or two of ice cream. Anything to beat the heat, right?
In the northeast, there's an up-and-coming Filipino-owned ice cream brand called The Islander's Creamery that has been spreading Filipino flavors across New England states.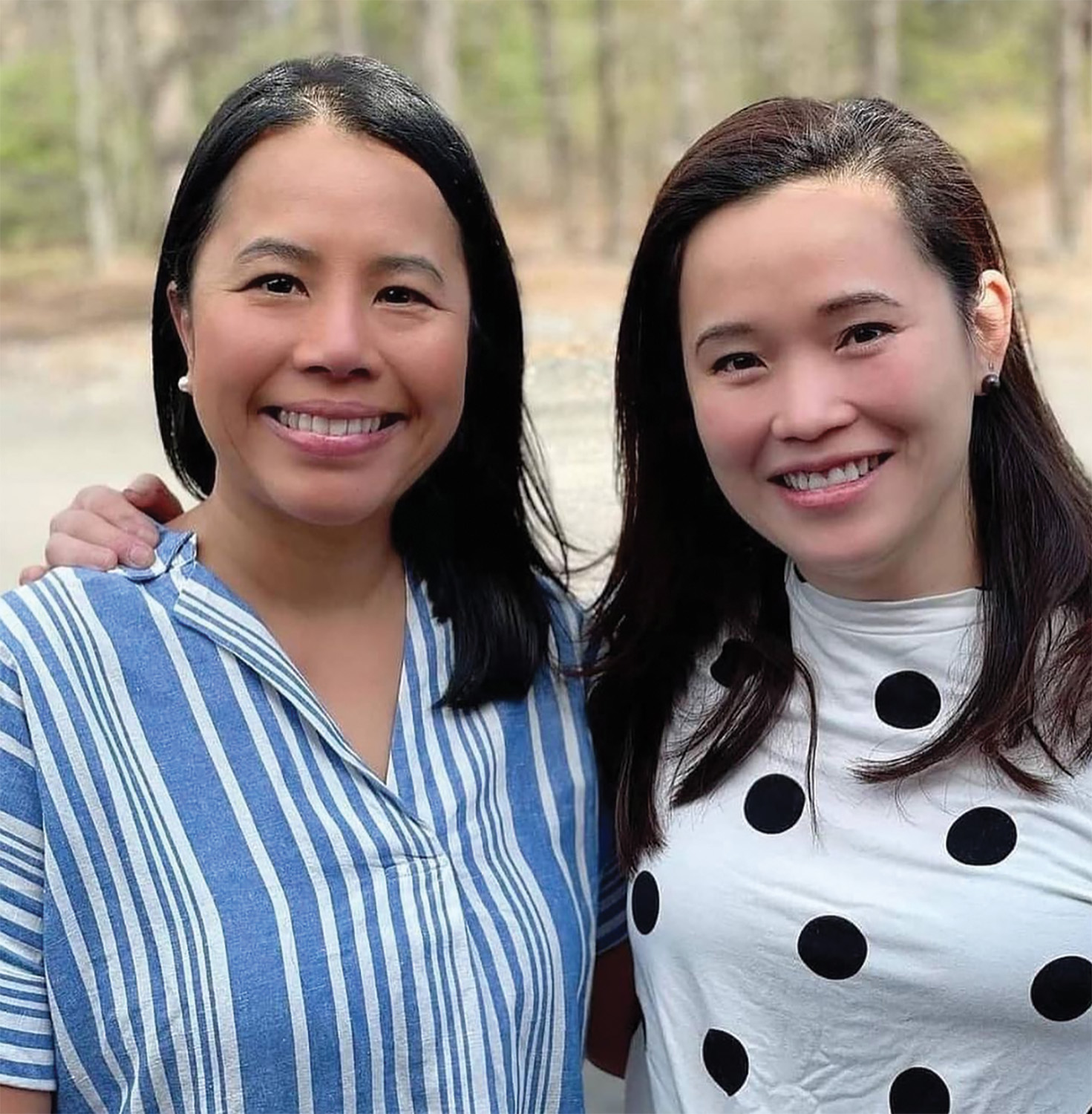 Rowena Sy-Santos, who used to run a bakery in Massachusetts called Keyks, is a self-described lover of food and ice cream. At the start of the global pandemic in 2020, she asked her childhood friend Irene if she wanted to start an ice cream business with her. The idea was to use Filipino ingredients and flavors for their ice cream, mixed with whatever seasonal flavors are available, like one of their bestsellers: Maple Leche Flan.
"We try to put something Filipino in our flavors not just to cater to the Filipino market, but to broaden it because we already have the big brands so we want to cater to the local markets," Santos said.
Small-batch and artisanal, The Islander's Creamery offers fixed, rotating flavors and a few seasonal flavors depending on the season.
"For Valentine's, we have the Strawberries and Chocolate and for Christmas and the wintertime, we have the Quezo de Bola, Maple Leche Flan, and Churros con Chocolate," she shared, adding that they use cocoa nibs from Malagos Chocolate in Davao.
On top of Islander's Creamery's bestseller list is their ube ice cream, perhaps the most recognizable Filipino ice cream flavor there is.
"Ube is our bestseller, definitely. Hindi lang Filipinos and market namin for the ube, many non-Filipino customers order it as well," Sy shared.
She recalls having new customers get enthralled and intrigued by the flavor.
"I remember we had a kid who said it tasted like Froot Loops and then we had one who told us that the flavor was hard to describe but something was definite, it was good and it's not like something they've had before," she added. "When they ask me, I tell them that ube has this sweet and earthy tone."
Their ube ice cream uses ube from the Philippines which is made into halaya, which they then incorporate into the ice cream and put a dollop on top of the pint.
They have been doing pop-ups at different locations in the northeast including their non-Filipino retail outlets, and the small, mom-and-pop stores. She wants to go mainstream and sell in big Asian and mainstream supermarkets, but the flavors will remain, with roots in the Philippines.
"You know, in New England we have the highest per capita of ice cream parlors," she quipped.
Her dream is to showcase their unique and distinct flavors, and Santos' interpretations of well-known Filipino ingredients, treats, or snacks. These are not what one would find commercially in the ice cream aisle of Philippine grocery stores.
"I just love ice cream talaga, I'm a big ice cream and dessert eater. Ice cream is always fun. When you think of ice cream, you think of the fond memories, birthday parties," Santos shared. "And when you go to an ice cream shop, it's always a fun and happy place."
The partners are doing the ice cream business on the side since both of them have jobs. Santos works as a procurement manager for a manufacturing company while her business partner Irene is in finance.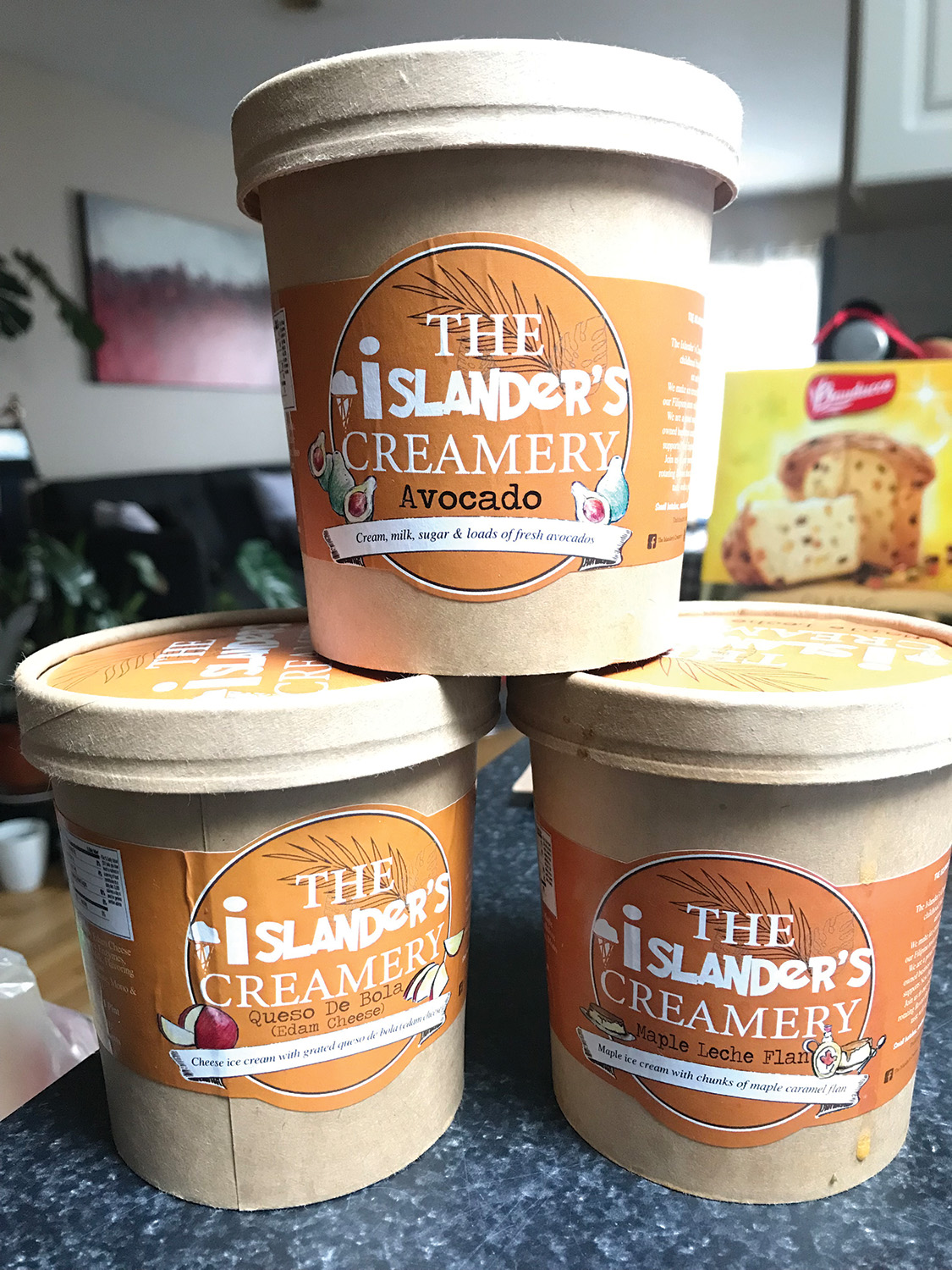 Santos says she enjoys coming up with the flavors. Her mind is always working, thinking of the possible combination of flavors when she mixes ingredients from the Philippines with those found in New England.
"So I think of the season when we're introducing new flavors. If it's spring, obviously more on the fruity flavors with spring colors. I have a long list of potential flavors," she shared.
She also looks at the trends in the market like mochi and combines them with a Filipino element. Sometimes, they get their suggestions from friends and customers.
This year, she introduced new spring flavors: Citrus and Honey (using calamansi and dalandan), Mango, Lychee & Pistachios, and Ube & Oreo.
They have four consistent flavors that have been there and will never disappear from their list: ube, avocado, Barako Coffee Oreo, Banana Turon, and a Hot Chocolate Cookie Butter soon to join the permanent list.
Santos hopes to continue to grow the market, not just the Filipino market but the non-Filipino market as well, aside from growing their partnership with their retailers. She is encouraged every time they do pop-ups because she sees the big interest in the ice cream flavors their offer.