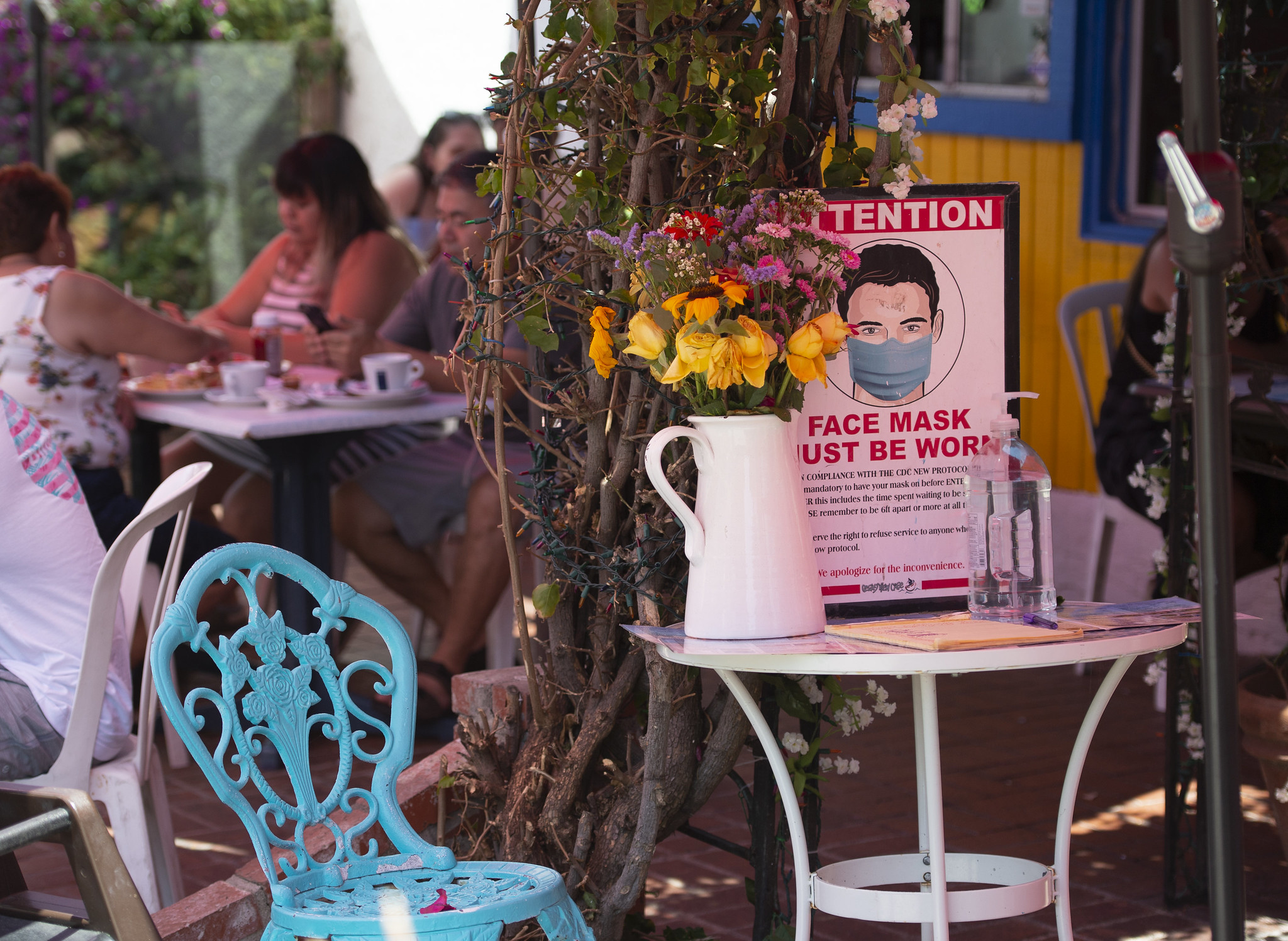 Majority of cases are BA.4 and BA.5 subvariants Majority of cases are BA.4 and BA.5 subvariants
LOS Angeles County residents may once again be required to wear masks in public after the county's public health agency reported a "high transmission" level of COVID-19 on Thursday, July 14.
Per the LA County Dept. of Public Health's coronavirus code, if the county remains in the CDC-defined "high" category for two weeks, the mask mandate will be reinstated, starting July 29.
According to a press release from LA County Public Health director Dr. Barbara Ferrer, a majority of coronavirus cases right now are of the BA.4 and BA.5 subvariants of the virus.
"I do recognize that when we return to universal indoor masking to reduce high spread, for many this will feel like a step backward," Ferrer said in a press briefing, pointing to the scientifically confirmed efficacy of N95 and KN95 masks to curb viral spread.
She added, "The best way to manage the uncertainty and to reduce morbidity and mortality is to remain open to using both the sophisticated tools we now have — our tests, our vaccines, our therapeutics — and the nonpharmaceutical strategies — masking, ventilation and distancing — to layer on protections to respond to the conditions at hand."
As of Friday, July 15, LA County has a reported 8,954 new positive cases and 16 new deaths related to COVID-19. The county's current hospitalization rate currently sits at 11 hospital admissions per 100,000 residents, an 88% jump from one month ago.
As previously reported in the Asian Journal, once a county's rate of daily positive COVID-19 hospitalizations tops 10 per 100,000 residents, it will be considered a "high transmission" area.
Currently, workplace and nursing home outbreaks are the main cause of the surge. According to LA County Public Health, COVID-19 is the leading cause of death in the county, surpassing drug overdose and car accident deaths.
Indoor masking has been required in many public transit stations and hubs as well as health care settings, shelters, cooling centers, correctional facilities, and worksites with known outbreaks.
While masking in many indoor public spaces like entertainment venues, retail and restaurant establishments, schools, and office spaces was only recommended, if the county reissues the mask mandate, all these places would be required to institute universal masking.
As the county had previously done, the mask mandate will drop after two weeks in the "medium" threshold of transmission. n