With all the stresses that 2020 brought to the forefront, the pandemic underscored the importance of not just health, but also personal care and wellness.
On the market today, there are products for nearly everything — from every part of the body to remedies to beat fatigue and stress.
For Kimberely Ho, an Asian American investment banker-turned-entrepreneur, she noticed that most of these products, especially for babies and children, were riddled with harmful ingredients.
Enter Evereden, a skincare line for mom and child with ingredients that are natural and safe, while being scientifically-backed and approved by pediatric dermatologists. To date, the company has launched products from diaper creams to stretch mark cream.
In an interview, Ho speaks about how Evereden is helping promote personal care and wellness for mothers and children, as well as what it's like to be an Asian American entrepreneur in this space.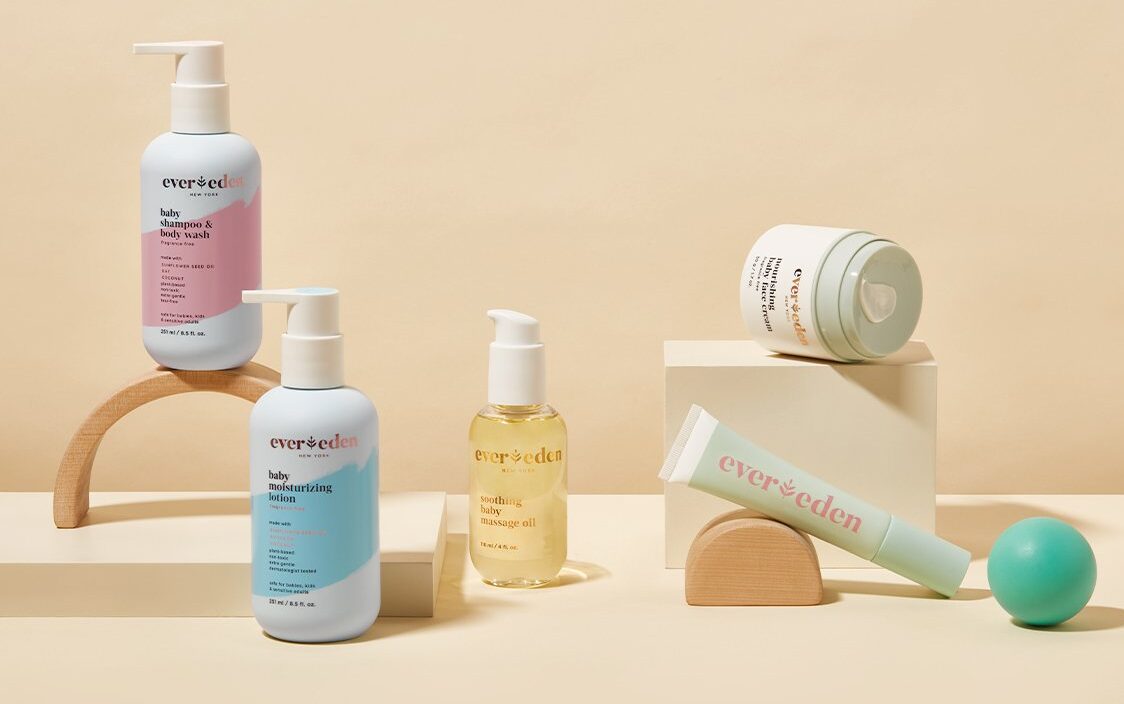 Q: 2020 has shifted life for all of us, especially for small businesses. How have you managed to launch new products during the pandemic? What ways have you taken to get your story out and connect with moms?
A: We have grown 500% year-over-year in 2020, despite the pandemic and challenges that come with it. We have been fortunate that the business and demand for our products have continued to grow, nonetheless, there have been unique operational and supply chain challenges to launching new products on time this year with many manufacturers' operations being upended. While many brands use distributors to simplify their supply chain, we had insisted on forming direct and close relationships with all our suppliers from early on, which was key this year, and were able to launch 8 new products this year — two of which have already become fast bestsellers.
This year, as many marketing levers have been upended, we've had to rethink our marketing to become more creative. We launched two social media campaigns [in 2020] — for our Golden Belly Serum launch, we launched our Glow as You Grow Campaign on Instagram, by selecting six influencers and moms from varied backgrounds – models, entrepreneurs, beauty editors – to share their personal stories on what growth and strength as a mother mean to them. It reached over 131,000 impressions in the span of 1 week.
Just recently, we launched our Baby Knows Best campaign, which was a video campaign on social media that was meant to build upon our identity as a family-oriented/baby brand. The idea behind this campaign was to showcase that since we are such a high-quality brand that formulates specifically for babies, of course, baby influencers themselves choose to use Evereden. Because Baby Knows Best. We selected 5 baby influencers to "walk and talk" us through their skincare routines, including widely popular baby influencers, Kobe (2.5M followers on Instagram) and Grey (900K followers on Instagram) as well as celebrities' babies to showcase their full baby skincare routine. Within one week, we had a 51% increase in the rate of follower growth we typically have on Instagram.
View this post on Instagram
Q: The Golden Belly Serum is one of Evereden's latest introductions. Walk us through the development of the product and what makes it stand apart from other ones out in the market?
A: Our Golden Belly Serum was over a year in the making, with over 65 trials for its formula and the final fragrance. We recognized that women's facial skincare has always enjoyed immediate innovation, whereas women's body skincare, specifically that for mothers, has not seen this same level of innovation. We knew that the skin on a woman's pregnant body undergoes as much, if not more, stress than the skin on her face, and we thought to apply those same principles of facial product formulation to her body — paying close attention to the increased sensitivity of this area and the heightened safety standards we would also need to meet. The result was our Golden Belly Serum, a first of its kind multi-reparative treatment, formulated with 13 potent botanical oils. It helps to reduce the appearance of stretch marks, stimulate collagen growth, and overall strengthen the skin barrier.
Q: How does Evereden help reframe the narrative around postpartum and instead empower moms?
Many times, the fourth trimester, the 12 weeks immediately after you have your baby, isn't as spoken about as the three preceding trimesters, when pregnant. Once the baby arrives, obviously a lot of the focus then shifts to this new life. However, we recognize that for this new life to thrive, it does take offering gentle care and attention to its strength support, their mothers.
A lot of the language around the postpartum period is about "bouncing back," but with this comes a lot of unrealistic pressure. Our mom products, like our Golden Belly Serum, are formulated to strengthen and protect mothers' skin, with nourishing superfood ingredients. There's no bouncing back from becoming a mother. It's a new journey to embark on, and we want our mothers to feel strong and beautiful as they look forward.
Q: How has your Asian heritage influenced Evereden's brand and products?
A: My Asian heritage and upbringing in multicultural Malaysia gave me a unique and diverse lens by which I've grown a brand that has been very global from day one — we have a team in New York as well as in Asia, and managing teams across the world with a global distribution footprint from day one has not been without its challenges, but I was adamant that building a global brand in today's day and age required that we built this into our DNA from day one.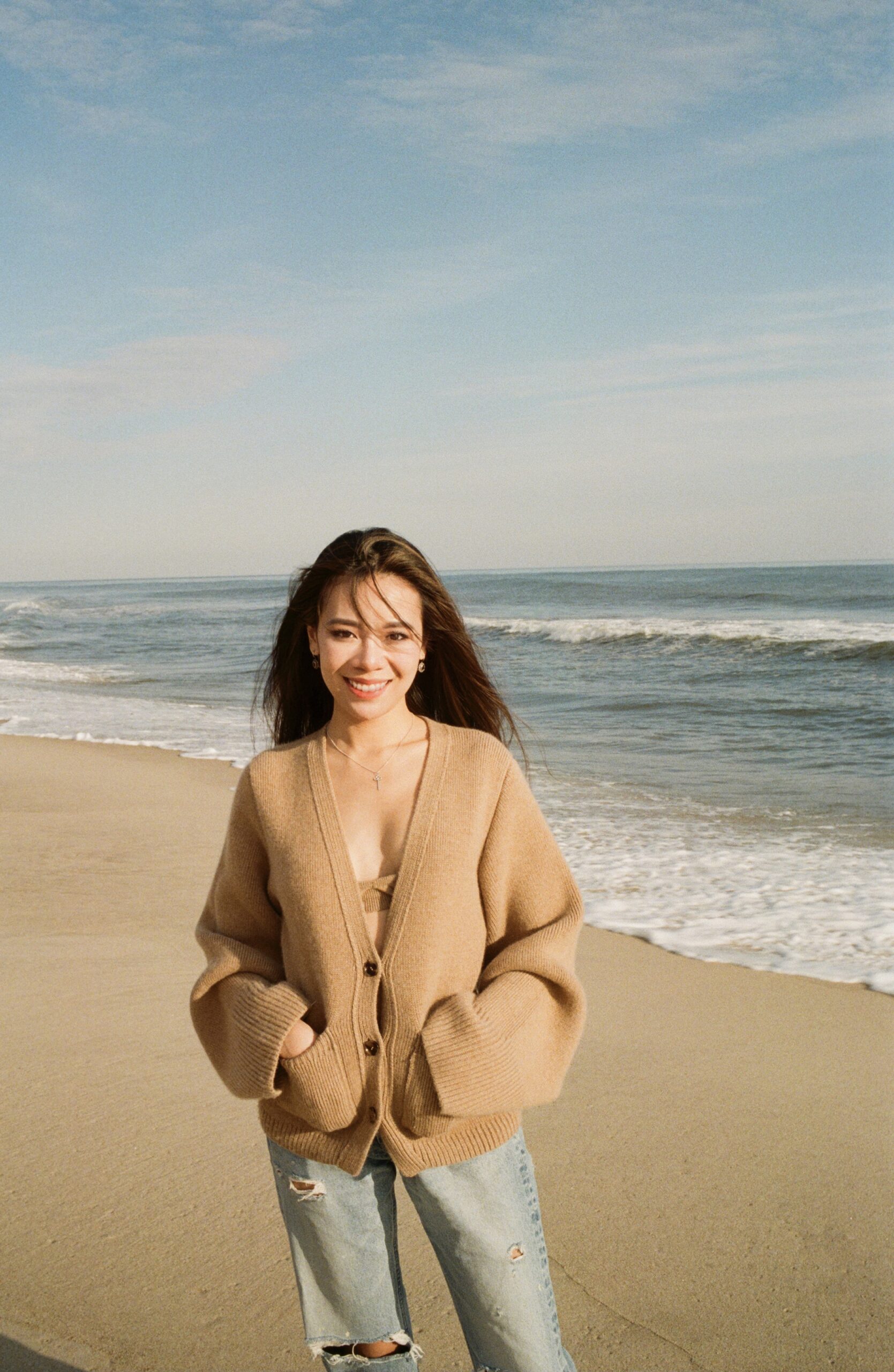 Gone are the days where you build a brand in one market for several years before copying and pasting that brand into another market five years later. We wanted to ensure we were taking into account multiple markets' and consumer preferences into our product development, brand development, and growth strategy from the get go, despite the added complexities of being in multiple markets and managing larger teams as an emerging brand.
Growing up in Malaysia, with parents who were both entrepreneurs, I also learned the value of hard work and the importance of taking time to do due diligence. Evereden's successes lie in the fact that we never compromise on our research and development process, choosing to take the necessary time, however long, to perfect a formula. Rather than rushing through this process, as I saw many beauty brands do, when I was a former investor in the personal care space, we understand that a long-lasting successful brand is in the quality of products offered. It's truly been so rewarding to receive messages from parents, exclaiming how our Baby Moisturizing Lotion cleared their baby's eczema and such. That's all in part to our unwavering standards to create high-performing skincare for families.
Q: Self-care is often seen as a luxury, especially for parents. What are some tips to take a moment for one's self at this time?
A: It's hard for busy parents to carve time for "luxuries" like hour-long yoga classes or long brunches with girlfriends, but I think approaching self-care as bite-sized, regular moments is perhaps easier to achieve. Small rituals like brewing your morning coffee, watching your favorite show for a few minutes in the morning, or taking 15 minutes at the end of the day to read a book, may not seem like a lot, but I've found that the little rituals are easier to keep and also go a long way in carving some time out for yourself when things are hectic.