IT'S the end of an era as giants of Philippine cinema and entertainment, Amalia Fuentes and Jojit Paredes, both passed away recently.
Dubbed as the local filmdom's Elizabeth Taylor during her prime, Amalia Fuentes died on Saturday, October 5. She was 79 years old. Former matinee idol and singer Jojit Paredes died of a brain aneurysm last September 24. He was 68 years old at the time. Both were quite known in the 50s and 60s.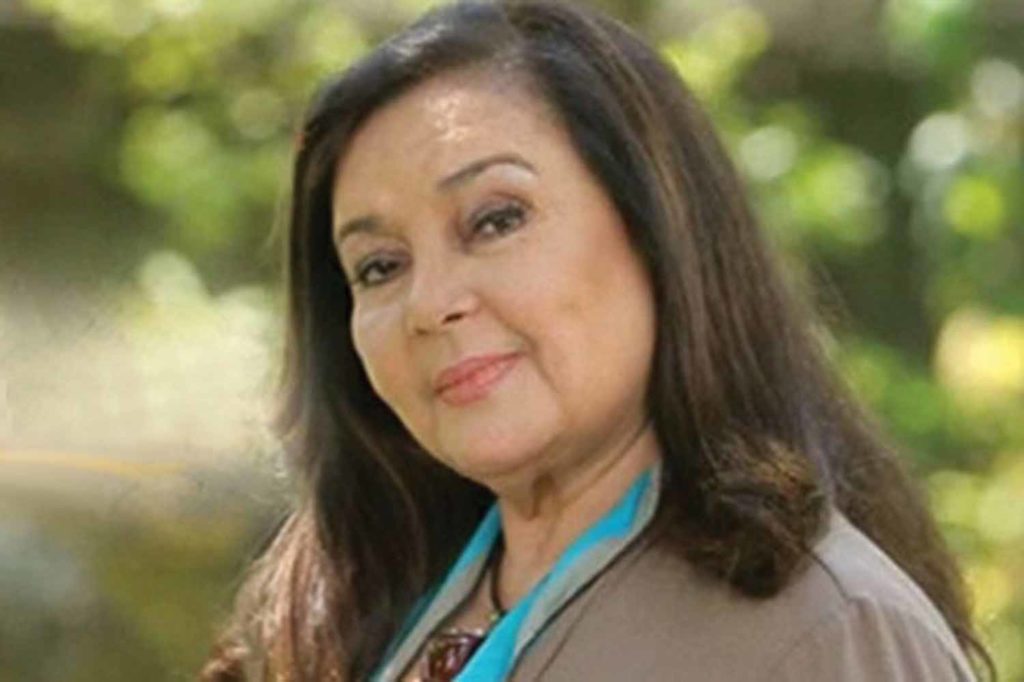 Amalia Fuentes
Considered among the country's most beautiful actresses during their era, Amalia earned the title "Elizabeth Taylor of the Philippines" because of her resemblance to the Hollywood actress.
She was among the elite actresses under local movie production powerhouse Sampaguita Pictures who has enthralled movie fans of several generations. She first lit up the silver screen in 1956. 
Born Amalia Margarita Amador Muhlach in Manila on August 27, 1940, she was the eldest of three children of Alvaro Muhlach, Sr., a movie booker of French-Spanish-German ancestry and Concepcion Amador, a Bicolana of Chinese ancestry.  
She was 15 when she was discovered for the movies in 1955 while attending an event entitled "Hollywood in Movieland" organized by the Big Three studios.  She joined and won the Miss Number One Contest along with Mister Number One, Juancho Gutierrez, and was immediately signed up for an exclusive contract by Sampaguita Pictures, which became her home studio for several years.  
From her introductory role in "Lydia" with Juancho Gutierrez, and her first starring role in "Movie Fan," her movie career rose steadily alongside her rival, the demure-looking Susan Roces. Amalia and Susan did several movies together for Sampaguita, among them light comedies such as "Amy, Susie, & Tessie" and "Amaliang Mali-Mali vs. Susanang Daldal," which fans watched in droves, making them big box office hits. 
The Romeo Vasquez-Amalia Fuentes love team was one of the most popular in its heyday, a union that eventually led to a wedding in 1966. 
Amalia later established her own film company, AM Productions, with the help of her brothers Alexander and Alvaro. AM produced many memorable movie hits from the 1960s to the 1970s. 
As a freelance actress, Amalia appeared mostly in prestige drama movies produced by Premiere Productions, Virgo, LEA, Juan de la Cruz, and later on, Regal and Viva Films. Among her most memorable movies were "Ibulong Mo Sa Hangin," which won for her the FAMAS Best Actress Award in 1967; "Ang Uliran"; "Imelda"; "Pag-ibig, Magkano Ka?"; "Isang Gabi, Tatlong Babae, and Aguila," where she famously refused to age onscreen while playing the role of Fernando Poe Jr.'s mother.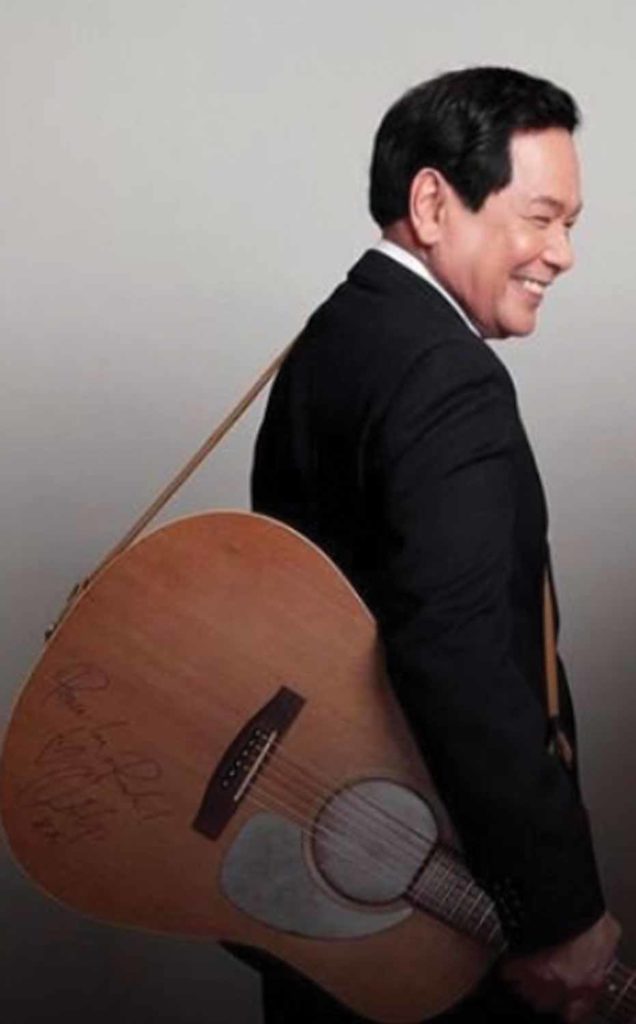 Jojit Paredes
Jojit Paredes was a certified dreamboat who, along with his childhood pal Ronnie Henares, toured various campuses as the guitar-strumming duo Twofus.
Jojit had known Ronnie since age 5 because they were neighbors in Pasay City. As teeners, Jojit formed a band with Ronnie and his cousins—including Jim Paredes, who later joined Apo Hiking Society. 
The other band members soon dropped out, but Jojit and Ronnie stuck it out, belting out tunes for family and friends. It was in one such gathering, while jamming in front of a campfire at Matabungkay Beach in Batangas, that they were "discovered," leading to a recording contract with Villar Records.
They waxed singles, covers of popular American songs like "Snowqueen of Texas," "Where You Lead" and "Wake Up Little Susie." 
After a show in St. Scholastica's, Jojit's sisters Carol and Gerty introduced him to Isang del Rosario, whose brother-in-law, Art Vergel de Dios, hosted a noontime show, "The Musical Extravaganza," on ABS-CBN. The two scored their first TV appearance, which led to more opportunities, culminating in a regular gig on "D'Sensations," which aired on ABS-CBN from 1970 to 1972. 
Coincidentally, Jojit's childhood crush Vilma Santos was in the cast of "D'Sensations."
In a twist of fate, Jojit's first movie was with Vilma's screen rival, Nora Aunor, "Super Gee" in 1973. He eventually got to share the silver screen with Vilma in "Tok Tok Palatok" in 1974. (He also acted opposite Gina Alajar in "Cofradia" in 1973.)
Jojit, for his part, signed up as a recording artist with Vicor, where he was groomed as the next Victor Wood. His biggest hit was a cover of Daniel Boone's 'Beautiful Sunday.'
After graduating from La Salle (with a degree in History and Political Science), Jojit branched out into TV production. His first venture as a producer was a Sunday noontime variety show, "Germside," hosted by German Moreno, in 1978. He was then known as Nora's sidekick and co-host on "Superstar." I studied the ratings of radio shows and Germs' program was a consistent top-rater. After rebranding the show, another producer, Gil Balaguer of Geebees, bought the show and renamed it "Germspesyal" after two years. The network decided to produce it, and it became "GMA Supershow" in 1984 and ran until 1997.
Germs' show was the Sunday habit to beat for years and served as the training ground of such luminaries as Jackie Lou Blanco, Lani Mercado and Megastar Sharon Cuneta.
In 1985, Jojit, armed with a law degree, moved to the United States, where he worked as a paralegal until his retirement a year ago. He would still perform for the Filipino community every now and then. He recently staged a reunion concert with his good friend Ronnie Henares.
Though we have said goodbye to Amalia Fuentes and Jojit Paredes, may we remember them through the work they left behind.
***
Monet Lu is a Marikina-born, award-winning celebrity beauty stylist with his own chain of Monet Salon salons across Southern California and Las Vegas, Nevada. Ultimately, Monet is known as an all-around artiste who produces sold-out fashion and awards shows as well as unforgettable marketing campaigns. Monet is also the founder of the revolutionary all-natural beauty products such as Enlighten, your solution to discoloration . To contact Monet, please visit www.monetsalon.com or email him at [email protected]