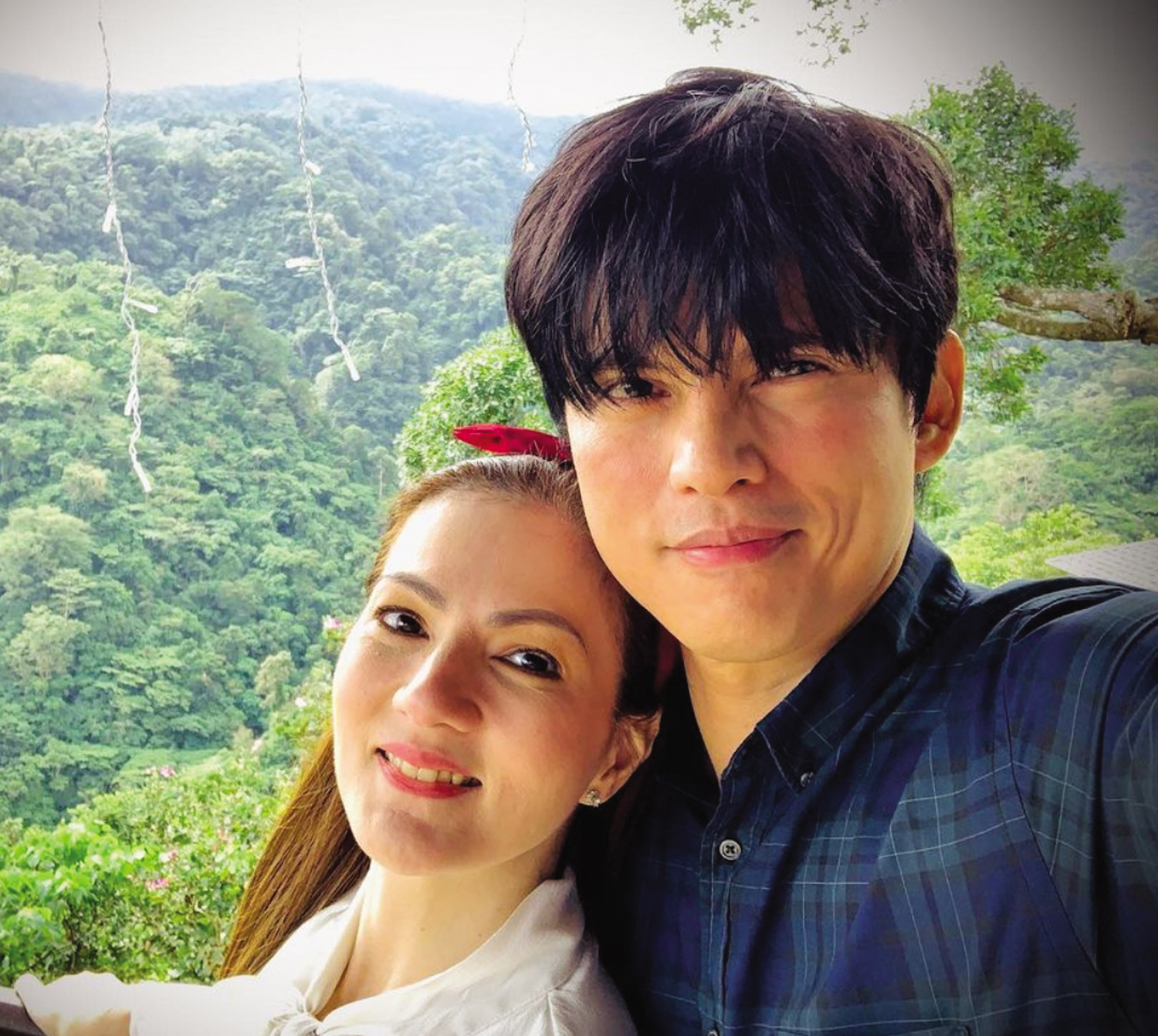 EVER since she made was introduced to the masses, Carmina Villaroel and acting seemed to be a match made in heaven. Her ability to cry buckets in dramatic TV scenes and tearjerker movies, plus her willingness to tackle different roles, had audiences pulling for her, and earned her respect among her peers.
Her fairytale wedding to Rustom Padilla had everyone gushing about her charmed life, but then that marriage turned south and life became complicated.
Cut to more than two decades later, and a beaming Carmina Villaroel-Legaspi is at an interview with PEP.ph talking about her love story with fellow actor Zoren Legaspi, whom she married in 2012.
According to Carmina, there was no courting that took place as both actors started out as friends.
"We started out at the same time in showbiz. We were both launched by Mother Lily," the actress declared. "We didn't exactly grow up together, but we really started out as friends, co-workers, colleagues."
"After our careers got launched, napunta na siya sa mga ka-love teams niya, we parted ways na," she continued.
"And then, we rekindled our friendship when he became an action star….we did two movies together," she further stated.
Both were residents of Pasig in the late '90s and Carmina gushes at how everything came into place.
"It was great how he were able to rekindle that friendship. He introduced me to his friends. And then we started hanging out, although there was no ligawan. We knew we liked each other. But there was no courtship. But there were a lot of kilig moments," she said.
According to Carmina, she asked for three signs to tell her if Zoren was the right man for her. And those did not happen in one night, but over time.
First, she wanted the actor to sing to her the song "You Look Wonderful Tonight" when she got in his vehicle. And it happened.
"For some strange reason, when I got into his red pick up [truck], that was the song playing in the car. It wasn't on the radio, but in a CD. I don't know if he meant to do that or if it was just coincidence, but I got the shivers that time. 'Oh my gosh! The song is playing'," Carmina reminisced, adding that the song was not as popular as other ditties like "It Might Be You" so it was really a big thing to her.
The second sign she asked for was if he would carry her purse or bag.
"I really find it cute – guys who bring their girlfriend's purses. It's not because it's heavy, but I just find it cute. Imagine, he's a big buy and then he's carrying a purse that's so girly-girly… It was that time that we were going to Fridays when he (referring to Zoren) just carried my purse. At that time, he was an action star, he was in a leather jacket but he just got my purse and carried it. So, for me, that was one of the little things that's memorable and talagang nakakakilig for me," she related.
The last one that she recalled is when Zoren remembered to buy her some makeup when he went to Japan. They were not in a relationship then at that time.
"For a guy to buy makeup, that's really plus points for me, especially for him who's an action star and who doesn't know a thing about makeup," she said.
"Because that time, Shu Uemura was not known here (in the Philippines) yet. When he went to Japan, he asked me if I wanted him to buy something for me, so I asked if he could buy for me makeup and nail polish by Shu Uemura. I wasn't expecting him to do it. But when he got home, he gave me eye shadow and nail polish… I was amazed," Carmina continued.
She was thrilled about that gesture as she knows that boys don't know the first thing about makeup, and Zoren was with his crew who were all boys. She doesn't know how he pulled it off or who he asked, but she is appreciative of his efforts.
As for Zoren, he said he really does not believe in the courtship stage where people normally put their best foot forward.
"You should be friends. There's no courting stage because people don't show their bad attitudes during the courting stage… Of course, girls like the courting stage, you bring flowers, you bring chocolate. Me, I don't do the courting thing," he explained.
He let Carmina know how he felt about her by kissing her when he was acting as her "bodyguard." It was the time when the actress felt that there was a ghost visiting her during the wee hours of the morning. Zoren went to Carmina's house to act as her bodyguard at that time from nighttime to morning.
"I did not say anything. I just kissed her," Zoren said, adding that the actress got so surprised that she ended up taking a seat after he kissed her for the first time.
According to Zoren, the things that he did for Carmina then, including the makeup gifts from Japan, was because he simply liked her, and not because he was courting her.
"It's like that. If you really like a girl, you will give her the things that she really likes, but I don't really do the courtship thing," he said, as he recalled panicking inside when Carmina asked for the Shu Uemura makeup which he did not even know how to pronounce.
Everything since then has been great for the couple. Carmina and Zoren are parents to twins, Cassy and Mavy.