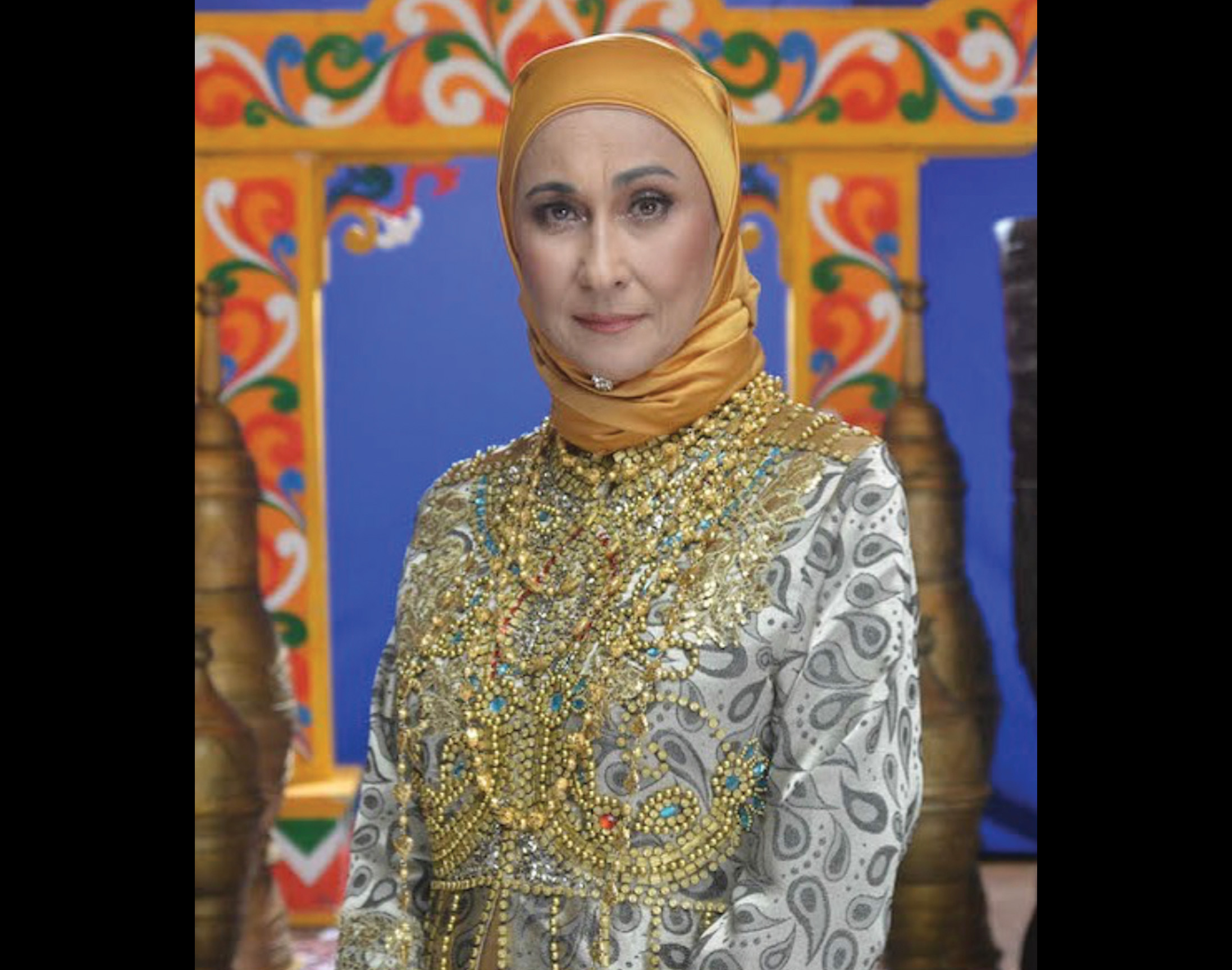 MULTI-AWARDED actress Cherie Gil, Evangeline Rose Gil Eigenmann in real life, passed away on Friday, August 5 after battling endometrial cancer. She was 59.
In an Instagram post, her son, Raphael Rogoff wrote, "Our family would like to extend our sincerest gratitude to all those who expressed their concern for Cherie during this difficult time. It is with heartfelt sorrow that we announce that Cherie passed away peacefully in her sleep on August 5th, at 4:48 a.m. EST after a brave battle against cancer.
"Cherie was diagnosed with a rare form of endometrial cancer in October of last year after deciding to relocate to New York to be closer to her children. She then underwent treatment at the Memorial Sloan-Kettering Cancer Center of New York.
"It was her request that her diagnosis be kept private, and as a family we supported her in this decision. Cherie fought bravely against her illness, with grace and strength. Despite her struggles she always managed to exude courage and never lost her trademark sass, sit, and infection humor, or her langer-than-life personality. She spent her last days surrounded by family and loved ones," the post continued.
"While we are deeply saddened by our loss and still mourning her passing, we are incredibly moved by the outpouring of love and support for her and our family; evidence of just how many lives Cherie touched," it added.
Raphael's post ended by asking Cherie's friends, fans and supporters to send photos, videos, memories, messages or regards to macherieamour621@gmail.com so that the family could view and celebrate her life, work and legacy privately and in the spirit of the actress' original wish.
First reported by nephew Sid Lucero and Annabelle Rama, Cherie Gil's death shocked many in showbiz. Tributes to and fond remembrances of Cherie have since flowed through starting with Lucero and Rama, and continuing with friends and collaborators like Sharon Cuneta, Zsa Zsa Padilla, Vilma Santos, Jose Javier Reyes, Iza Calzado, Dawn Zulueta, Dina Bonnevie, Angel Aquino, Pops Fernandez and Angel Aquino.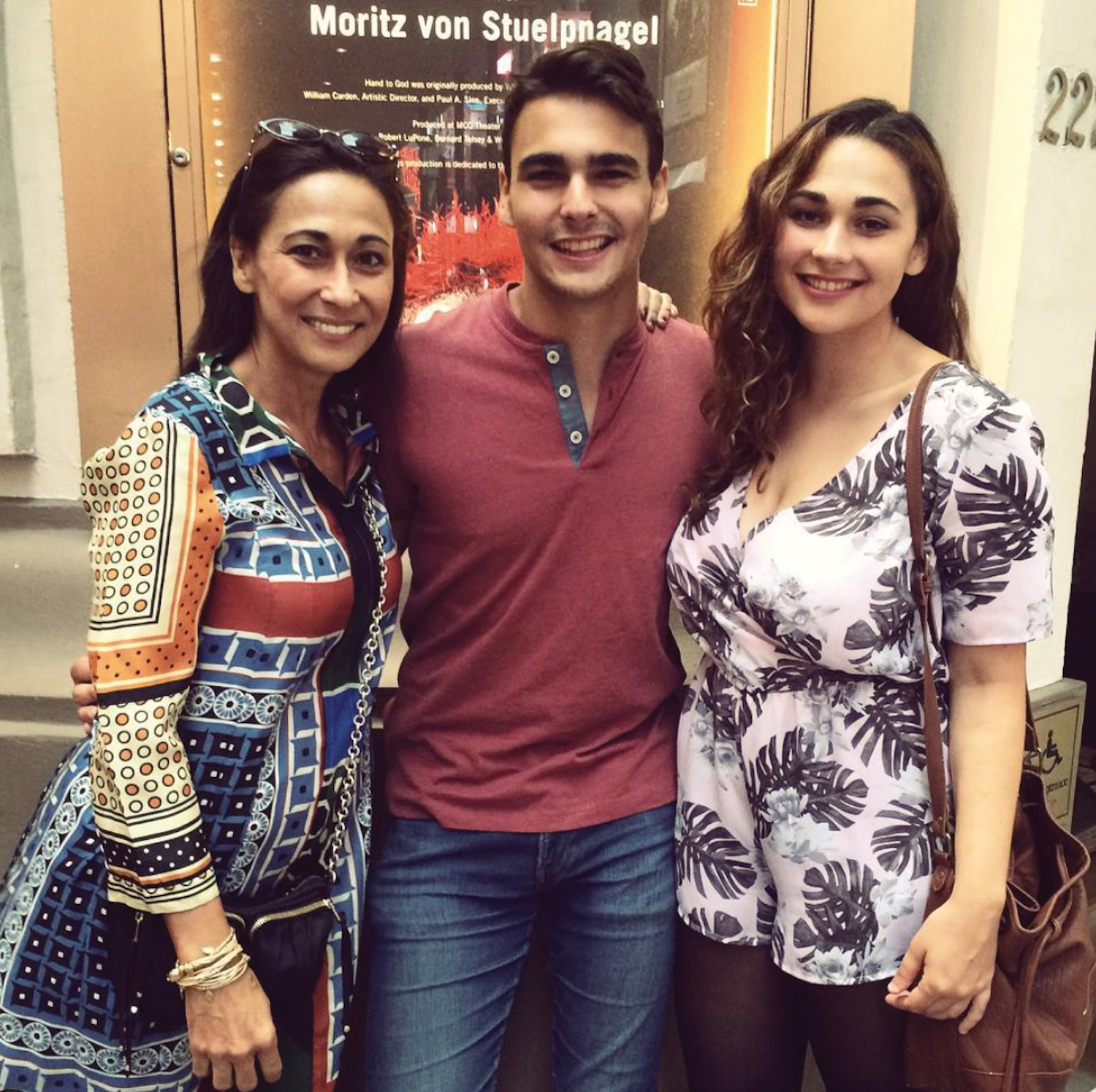 Cherie Gil belonged to the acclaimed Eigenmann celebrity clan. She was the daughter of singer-actors Eddie Mesa and Rosemarie Gil. Her brothers are the late actor Mark Gil and Michael de Mesa. The actress has a son, Jay, from a former relationship with Leo Martinez and two children, Raphael and Bianca, with ex-husband Israeli violinist Rony Rogoff.
Dubbed as "La Primera Contravida (The Prime Villain)," Cherie was known for playing foil to many leading ladies both in TV and movies in the early part of her career. Who could forget that iconic line uttered in the movie "Bituing Walang Ningning" to Sharon Cuneta's Dorina by Cherie Gil's Lavinia: "You're nothing but a second-rate, trying-hard copycat!"? That line became such a trademark that countless movies, TV shows and comedy skits made use of that material or variations of the original line, delivered in that Cherie-esque way that no one could copy.
Nominated many times as Best Supporting Actress by award-giving bodies in the Philippines for which she picked up a few wins, Cherie was also a Best Actress winner for the "Soltana" at The ASEAN Film Festival" and for "Mana" in at the Madrid International Film Festival, both in 2015. She was part of the 83 awardees of the Ani ng Dangal award given out by the National Commission for Culture and the Arts in 2016, representing the cinema category. Gil is a hall of famer in the Best Supporting Actress category in the Metro Manila Film Festival.
Cherie was last seen on GMA Network's 2021 television series "Legal Wives."
* * *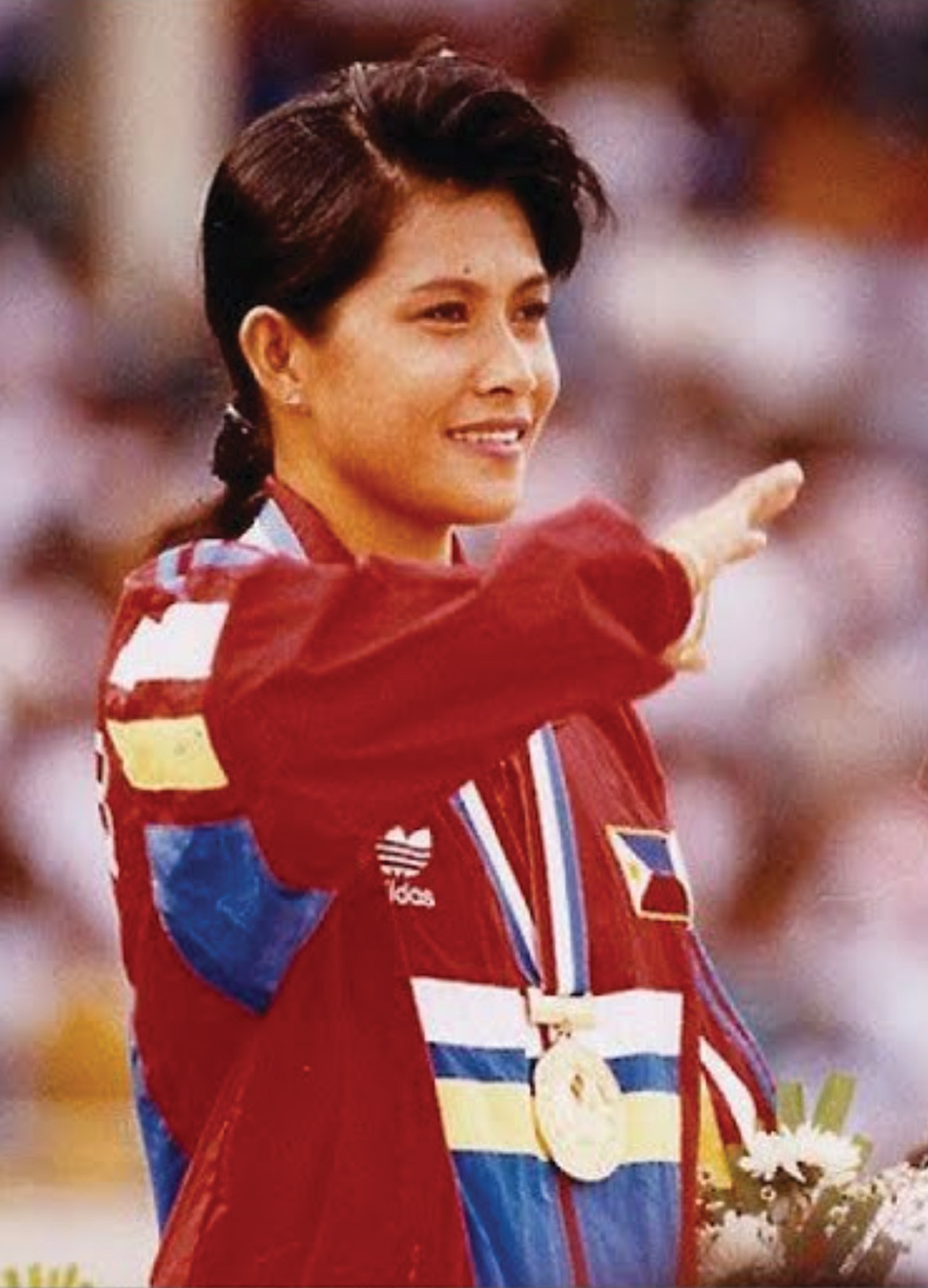 And still on the topic of iconic women who has joined our Creator, track star Lydia de Vega-Mercado passed away on Wednesday, August 10 after a long battle with cancer. She was 57.
Hailed as "Asia's Fastest Woman" in the 1980s, De Vega previously held the Philippine record in the 100-meter dash of 11.28 seconds, broken by .01 second in 2020 by Filipino American sprinter Kristina Knott.
In an Instagram post, Lydia's daughter, Stephanie Mercado de Koenigswarter, the athlete finally succumbed to her long battle with complications from Stage 4 breast cancer, despite a few operations.
"On behalf of our family, it is with absolute grief that I announce the death of my mother, Lydia De Vegas this evening, August 10, 2022 at the Makati Medical Center. She fought the very good fight and is now at peace. Wake details will be announced very soon but for now, I would wholeheartedly appreciate your prayers for the soul of my mother (prayer emoji). Maraming salamat po," Steph said in her post.
One of the most bemedaled athletes in the field of athletics, De Vega specialized in the 100m, 200m, 400m and long jump events. She has a total of 15 gold, 6 silver and 3 bronze medals at the Asian Athletics Championships, Asian Games and Southeast Asian Games.
Lydia, known as Diay to her fans and supporters, first came into prominence at the 1981 Southeast Asian Games held in Manila where she won the 200m and 400m events. From then on, she became the poster girl for Philippine athletics, winning medals and fans everywhere she went.
She even had a film made about her meteoric rise to fame, 1982's "Medalyang Ginto," where Lydia portrayed herself in the movie about her life, sacrifices and trials and  triumphs. The Romy Suzara-directed film also starred Perla Bautista, Tony Santos, Joseph Sytangco and Dave Brodett.
Her last event was at the 1994 Manila-Fujian Games where she won the 100m event, prior to her retirement from track and field.
A two-time Olympian for the Philippines, De Vega served as a councilor in her town of Meycauayan in Bulacan province. She was appointed as liaison officer of the Alliance of Coaches and Athletes of the Philippines with the Philippine Sports Commission in 2005.
In 2019, Lydia de Vega-Mercado was one of the flag bearers at the opening ceremony of the 2019 Southeast Asian Games in the Philippines.