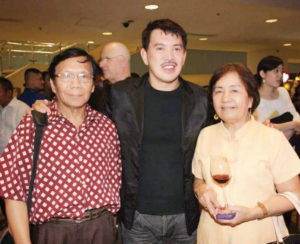 To change the world by either uprising or hostile acts is remotely impossible with the advent of journalistic influences that bridge the communication gap between people and places. It can't be denied that journalism has played a great positive ('though negative at times) impact in any social setting. It is a more instantaneous short-term bludgeon that offers the most powerful impact that could either correct misinformation or fortify the records of history.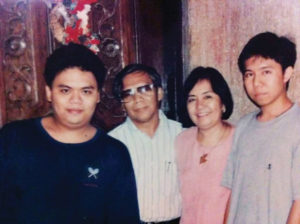 Chronicling what actually happens around and sharing one's scrutiny with personal remark and opinion is what makes a true-blooded journalist and a committed member of the press. They say bad news are the real news and if a journalist could kill our imagination with an honest coverage easily then he could also threaten our lives with blatant lies and bogus reporting.
The paucity of truly dependable and upright reporter is widespread in the world of media but still a major assemblage of devoted press people dominates the scene.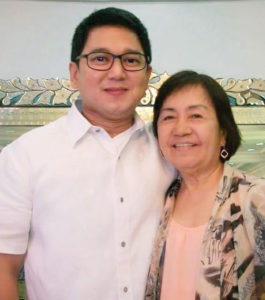 A faultless paradigm in this area is the Philippines' Grand Dame of the entertainment press, Crispina Martinez Belen, Manila Bulletin's prime link to the movie world via her daily column Celebrity World, a well-patronized two-page entertainment section she handled for forty-five years and nine months prior to her semi-retirement in 2014.
What used to be a single-page section when she took over in 1968 progressively became a spread following Crispina's enthusiastic endeavor and perpetuating dedication to her career… not to mention her instinctive charismatic appeal her peers and celebrities alike, admired the most.
The eldest among 8 siblings of Nicolas Martinez and Juliana Velasco-Martinez, Crispina was born on October 24, 1940 in Asingan, Pangasinan (a second class municipality in the Province of Pangasinan, (some 192 kilometers / 119.3 miles from Manila). Crispina finished Journalism at the historic University of Santo Tomas in 1967.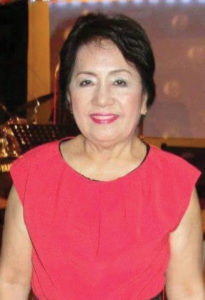 Unbeknownst to many, she started her course at Manuel L. Quezon University (MLQU) for a year before she transferred to UST for accessibility to both her part time job and school. To help augment her family income while simultaneously supporting her way to college (including her siblings), Crispina worked for a law firm in Escolta, Manila and at the defunct National Cooperative Bank.  
As if her mounting school assignments and part time jobs weren't enough to pin her down for that much-needed respite, Crispina still managed to write essays, anecdotes, and sketches of human interest that she contributed to leading publications like Manila Bulletin (Yes, Virginia, she was already a regular contributing writer of MB) and Bannawag, (meaning "dawn"),  a weekly magazine which contained serialized novels, novels, short stories, poetry, and entertainment written in Ilocano, her native tongue.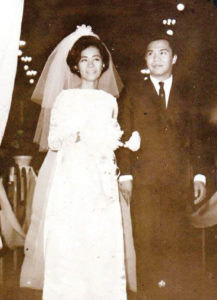 It was in one of those rare occasions while submitting her article at Liwayway Publications (another Manila Bulletin Publishing Corporation's weekly Tagalog magazine) that changed her life. A serendipitous encounter with another writer inevitably paved way to a seemingly original piece for a storybook that could merit not only pages in the magazine but the wide screen, as well.
"I could still vividly recollect that sweltering summer afternoon as I was ushered in an air-conditioned room of the editor's office when I noticed a guy seated in one of the typing tables who never took his eyes off me since the very moment I entered," Crispina fondly reminisced with glistening eyes laced with a coy smile. "I became a bit timid and conscious with my movements. I was so uncomfortable and my moves were measured."
Crispina took a brief pause and after gathering her thoughts, resumed: "Maybe the editor noticed my awkwardness (since I was always relaxed every time I was in his office)…and the scenario did not escape his keen scrutiny. He casually introduced me to the guy named Leonardo "Nards" Belen, a weekly columnist of Bannawag Magazine. That brief encounter readily unlocked our unfamiliarity followed by constant meetings until we found ourselves exclusively dating," she candidly admitted, punctuating her statement with a crispy laugh.
Her painstaking pursuit for the diploma she aspired to hold was copiously coupled with diversely rigorous challenges and excruciating trials that she successfully dodged and defied… until that most-awaited moment when she finally earned her degree in 1967.
It was actually Nards who encouraged her to apply for the vacant position in Manila Bulletin which she hastily did. "I was so tense upon the sight of the editor who was Felix Gonzales. With a domineering, strict, and stern demeanor, he asked me straightforwardly: 'What made you think you can handle the daily column?' I tried to muster enough courage and furtively took a deep breath before positively responding in total composure," she recounted gaudily.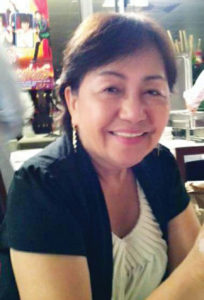 The daily column, Celebrity World," easily found its way to the hearts of Crispina's readers since. No day was complete without getting hold of Manila Bulletin's Celebrity World section in search of which movie stars were featured, what movies are promoted, new faces discovered, newly opened  establishments and eateries, and not to overlook, the final paragraph where all birthday celebrators of the day were listed.
Her daily routine included attending luncheon, movie presscons, private meetings with producers or politicians, rushing to the office to meet her deadline for the following day, and in the evening she had to retouch, change her outfit at a fast pace (or oftentimes not at all especially when time was limited) for a dinner appointment or sometimes even two… and these did not include events like weddings, baptisms, awarding ceremonies, visiting movie sets and TV tapings, invitational gala, etc.
Looking at Crispina's schedule book could put to shame a President's itinerary. Every single minute of the day was booked, every week was hectic, and all months are greatly engaged and occupied.
What are the usual problems she encountered every day?
"Nothing much really…my system and body clock were used to my daily routine. But if ever there were such, those would be time management, meeting deadlines, tardiness of a scheduled subject or an extended interview, and the worst could be when I really could no longer get off of bed due to either illness or over exhaustion," the amiable lady editor said.
Everything in her almost glamorous life could have had been perfect if not for a sudden blow on September 3, 2015 that almost collapsed her world. Their almost 46 years of wedded bliss (blessed with two boys: Walden and Lester) was cut short by Nards' untimely demise. Like a pillow that cushioned her, Nards was a supportive life partner and supporter. For a long while the world around her turned void and colorless.
Nards left behind a slew of worth-reading literary articles and a remarkable legacy in the film industry plus a couple of films he wrote and directed: "Ginauhaw Ako, Ginagutom Ako "(1977), "Mag-ingat Ka, Ikaw Ang Susunod" (1977), "Stop Abortion"(1986), and "Pinoy Super Kid" (2012).
Incidentally, Crispina, who was used to interviewing celebrities and business honchos, felt quite reluctant and timorous answering questions thrown at her especially when she knew her opinions might offend or hurt those concerned although she chose to expound her response when necessary without requesting her to do so. She had actually mastered the rule.
To make it much easier to assess the real persona of Crispina M. Belen, I asked her some pertinent questions which she readily answered without batting an eyelash. Read on!
Asian Journal (AJ): Among the celebrities you had interviewed, who was the most remarkable and exciting to talk to and why?
Crispina Martinez Belen (CMB):  Easily that would be Sharon Cuneta. She's so upfront, witty, and loquacious. She never gave me a single-word response…always broadly elaborated and with sense.
Kris Aquino and Vilma Santos also…if you"ll ask for more.
Among the mainstream actors, I single out Jacky Chan. I got the opportunity to interview him thrice: in Hollywood, Taiwan, and Hong-Kong. He's amusing with such peculiar accent.
AJ: Did you ever experience losing your notes or questionnaires when you needed them for deadline?
CMB: Honestly, it never happened. I had everything in mind and at times I took note of quotes and dates.
AJ: How do you handle a no non-sense interview?
CMB: Turning a modestly blunt interview into a smashing article was my duty as a journalist…but not to the extent of changing almost everything especially the very essence of what the subject wanted to express. Sometimes, quoting a subject's quote verbatim is usually boring especially when the message is merely a simple fact. It's my obligation to "lace" it with suitable adjectives and dash it with creativity to build an interesting quote.
AJ: Being an ace journalist gave you the opportunity to travel and interview international celebrities. What places became close to your heart courtesy of movie junkets?
CMB: Oh, I love to travel! Such great experience! Aside from Asia, of course, I love Johannesburg, South Africa, the USA, and United Kingdom.
AJ: Have you had any publication credited to your name?
CMB: Yes, I already published a 120-page book called "Anthology of Short Stories."
AJ: What are your plans now that you're semi-retired?
CMB: During my first day of retirement I suddenly felt very tired… really exhausted when I was already free from heavy load. Mas nakakapagod pala ang walang ginagawa! Now I'm in the process of writing another book and about to start two commissioned biographies of a businessman and a politician.
With less press responsibilities, I have more time to attend to my backyard garden, be with friends and family I missed during times when I was busy, and fly back and forth to New York to be with my son and my grandchildren.
For comments and suggestions, please email to: gemini0646@yahoo.com.