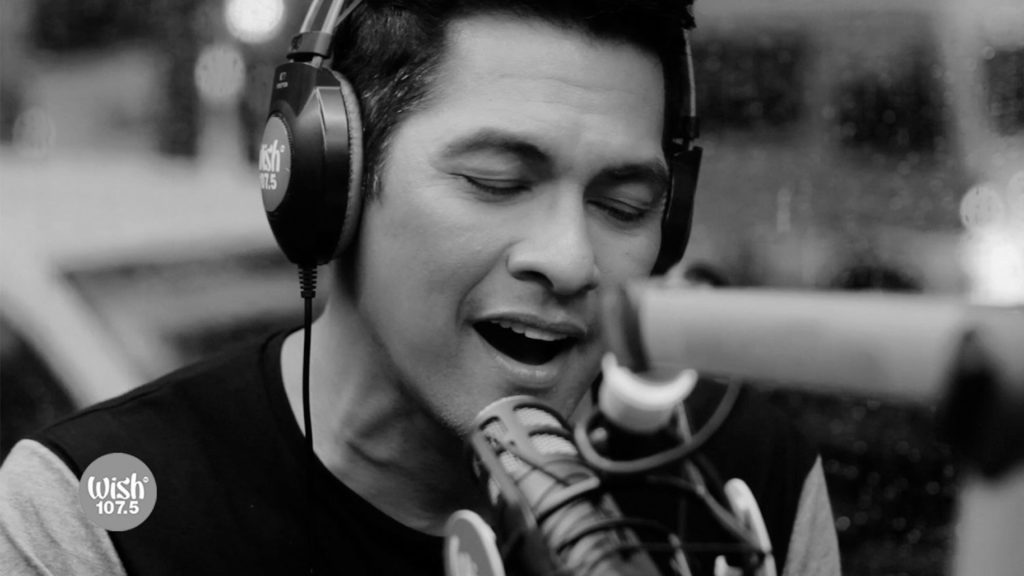 TO plainly dub the living legend of the Philippine music industry Gary Valenciano's enthusiastically high spirited performances as merely world-class would be a glimmering understatement, for the Filipino-Puerto Rican's iconic stature and unrivaled talent are much beyond commonly observed standards. Gary has unquestionably demonstrated his innately supreme capability (both on live performances and recordings) that strongly catapulted him to such level of supremacy where only he could contend against himself.
Born Edgardo Jose Santiago Valenciano (fondly addressed Gary or Gary V) on August 6, 1964 in Santa Mesa, Manila to Vicente Calacas Valenciano (a photographer from Camalig, Albay in Bicol) and Grimilda Santiago Ortiz (a Puerto Rican singer of Italian descent), the to-be-destined iconic singer-performer was the 6th among 7 siblings.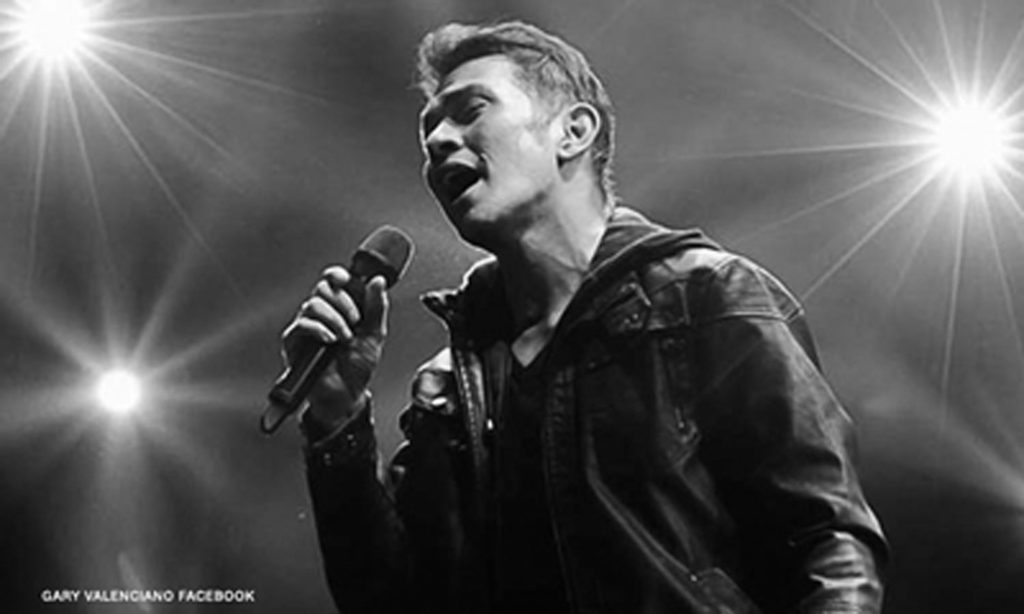 Young Gary forayed into the topsy-turvy  arena of the local music industry via joining the all-male chorale of De La Salle Greenhills when he was in the secondary level. Having discovered the motivating influence of music in impacting and touching other lives Gary readily embraces it and devotes his entire life to the propagation of the art that he loved doing best -singing.
His maiden solo concert at 19 at the famed Araneta Coliseum, following his numerous TV exposures and instantaneous public acceptance, was (needless to say) an unprecedented hit that unsurprisingly catapulted him to stardom. Copious sold-out concerts, exceptionally in-demand radio and television exposures, remarkable record sales with hit after hit compositions, awards and recognitions from prestigious award-giving bodies, and incomparable blockbuster movie hits were but indubitable barometers that evidently gauged Gary V's supreme reign in the field of entertainment.
But there came a time when critics had qualms and concerns regarding Gary's taking a break from the usual music genre he was closely associated with… when he took a leap to embarking on songs with Christian themes. It was, for them, a huge gamble in Gary's career that could affect his already time-honored status. But Gary's self-composed religious-themed ditties attained exceptional commercial success especially "Revive," a 2000 released recording that received sextuple platinum awards (having sold more than 180,000 units) following another well-sold 1995 Christian contemporary album, "Take Me Out Of The Dark."
Could the overwhelming success be due to the maddening curiosity of die-hard fans with regards to his new-found genre or because of his well-esteemed moniker pompously stamped onto every copy, or to strappingly prove that if it was by Gary V it must be the best? Others wanted to believe that Gary's zealous faith in his Creator did the magic. For whatever reason there was, it only showed that Gary V was indisputably made… and had just rightfully claimed the throne due him.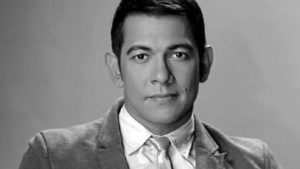 The almost unattainable height of Gary's popularity astoundingly reached a hallmark phase that toured him not only around the country but to almost every continent of the world. He was the top star to contend with…the iconic concert performer with an almost indefatigable locomotive power and interminably sustained dynamism and vitality on stage… thus, the tag, "Mr. Pure Energy."
Gary V's unrelentingly charismatic magic gained even more strength as the years went by only to meet an unforeseen halt on May 6, 2018 when an immediate heart bypass had to be performed on him due to an almost 95% blockage in the left anterior caused by his diabetes. The diagnosis came about after he submitted himself for a check-up after having felt severe pains in his chest after vigorously performing a strenuous production number in ASAP.
After having rested for a couple of months and fully recovered, Gary's much-awaited resurgence from a self-imposed hibernation was met with an even far-fetched reception from among his die-hard fans and followers. The significant event was for one of his product endorsements where he gracefully wowed his fans not only with a few of his popular songs but with his signature dance moves, as well. The implausible welcome offered the freshly healed entertainer a virtuous reason to be back with a bang and hog the spotlights once again and entertain.
A good soul  earnestly armed with devotion and reliance constantly  defies the world's darkest elements and negativities. .. and Gary has effortlessly  unveiled the heartening effectual reality of such..
Blissfully married for nearly 35 years to dutiful wife Angeli Pangilinan, a former Camay soap model and Music & Magic band member, and personal road manager, Gary and Angeli are not only "bedmates" but soulmates in music. Together they wrote and composed a number of Gary's hits like "Sana Maulit Muli," Their idyllic matrimonial bond was gifted with 3 children: Paolo, Gabriel, and Kiana, who, inevitably, inherited every aspect of their parents' musical genes.
If there's one hero Mr. Pure Energy duly recognizes with much pride, that would be his ever supportive wife who, aside from being his ever-concerned manager, is also his personal medical assistant… constantly checking on his sugar level and health condition especially during a performance. Knowing that Gary has Type 1 diabetes and insulin dependent, she's cautious of her husband's blood sugar status 2 hours before a show, closely monitoring him during breaks, and every time he steps out on stage again.
Aptly decorated with a myriad of honors, tributes, accolades, and distinctive recognitions in television, live stage, cinema, and international platforms, the signature mark of Gary Valenciano has been indelibly stamped and ineradicably carved in the annals of the Philippine and international music history. Surely, the book of Philippine of music industry won't be fully written without a page solely devoted to Gary Valenciano.
Incidentally, the conscientious entertainment producers Melissa and Ogie Mendoza  of Mountaintop Productions willfully trust Gary V's magnetic influence to entice people to join the league of music believers and welcome  him during his "He's Back" concert at the historic Town Hall in Times Square.
For comments and suggestions, please email to: gemini0646@yahoo.com.