Finally, the euphoric hullabaloo over the much celebrated semi-annual New York Fashion Week came to an end with the International Fashion & Arts Week-Season 3 pulling the curtains down to officially conclude the global event. 
As a fashion industry event, Fashion Week gives the opportunity to designers, brand names and fashion houses to display their latest collections and fashion predictions in runway shows for buyers, the media, and the buying public. These events, which are held in the fashion capitals of the world like London, Milan, Paris and of course, New York, influence trends for the current and coming seasons. Although later, Fashion Week has also invaded Los Angeles, Madrid, Rome, Sao Paulo, Copenhagen, Tokyo, Monaco, Dubai, Berlin, and Manila.
Fashion memoirs recorded that the first ever New York Fashion Week was held in 1943 (earlier called "Press Week") through the initiative of Eleonor Lambert with one main purpose: to give fashion buyers alternatives to French fashion during World War II when workers in the fashion industry were unable to travel to Paris. 
But in 1993 The Council of Fashion Designers of America (CFDA) led by its President Stan Herman and Executive Director Fern Mallis, came up with the idea of centralizing fashion week and aptly tagged it "New York Fashion Week," although London was already using the term "Fashion Week" as early as the 1980s.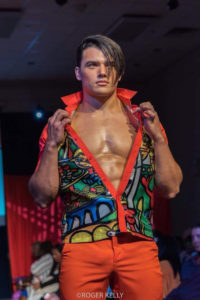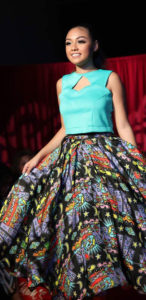 In 2001, IMG bought the rights to the event and when Olympus, the top selling camera company became the major sponsor of the fashion event in 2004, the week-long episode was named "Olympus Fashion Week." In 2007 Mercedes-Benz became the title sponsor and expectedly, the event was called "MB Fashion Week New York."
New York Fashion Week (NYFW) is a semi-annual (February and September) lavishly eminent clothing and fashion arts exhibition formerly held at the Skylight Clarkson Square, then at the Industria before it found its home at Bryant Park (6thAvenue and 42nd Street) until 2010, then it was moved to a new location at the Lincoln Center for only 4 years. After having loss its notable hosting sites, NYFW became wandering dew with no specific central location. The recent years saw the event being held at Spring Studios in 2015, a waterfront carnival, a converted railway terminal and a former post office.
In 2013 IMG and its New York Fashion Week events were sold to William Morris Endeavor (WME) and Silver Lake Partners for a monstrous amount of $2.3 billion. After a year, CFDA acquired FashionCalendar.com from Ruth Finley who had managed it for more than 6 decades.
Recording superstar-performer-producer Kanye West took over the sponsorship of the NY Fashion Week after Mercedes-Benz left.
Now included in the crammed-full roster of the FashionCalendar.Com is Indonesian designer-fashion show producer Vanny Tousignant's International Fashion & Arts Week (IFAW) now on its third season. Passionately driven and devotedly dedicated to her craft, Vanny's unrivaled enthusiasm to whatever she does is contagious. Her infectious assiduousness and indefatigable attitude are more than enough to inspire everyone in her circle, models included… a great motivator, indeed!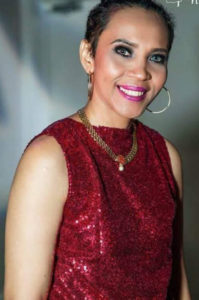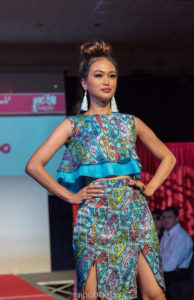 Other than being the owner and CEO of Vanyo Fashion, Vanny is the USA Director at Beauty of Arts International Magazine, Director of Miss Woman Kebaya Indonesia USA, and Founder & CEO of IFAW.
Altruistic and humanely philanthropic, the amiable fashion designer has her hands loaded with activities yet still finds time to extend professional help to aspiring designers and pushes them to higher level for their own career growth. Easy to say that this affable lady, filled with an animating and exalting influence, is indubitably an inspirer. 
Innately creative with unparalleled ingenuity, Vanny cannot merely sit on her laurels and watch everything pass by. Aptly armed with her consummate capacity to build and lead, she formed International Fashion and Arts Week to co-exist with the already globally established NY Fashion Week, and her ambitious move wasn't disposed to squander. Her promising idea saw the full realization of its objective which is to be recognized by mainstream event institutions.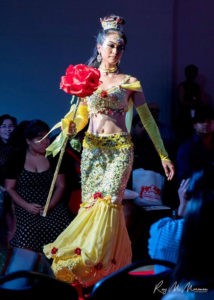 Just last Sunday, September 16, 2018, Vanny's IFAW-Season 3 made it to the closing of the 2018 NYFW at the NYC Event Spaces along #4 43rd Street in Manhattan, NY. 'Though days beyond NYFW's official finale, IFAW's event was a fitting postscript and a significantly ostentatious display of innovative fashion ideas by thirteen international designers.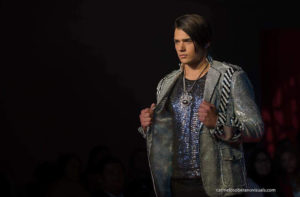 Get to know the thirteen equally art-endowed designers that dressed up more than 40 models that participated in the eventful showdown of arts and designs as ably hosted by Steve Silver and Fatena Qassem.
Mary Indo's Indonesian Javanese Bridal Collection was an impressive curtain raiser which was met with deafening approbation by the audience. Avon Clothing Co.-USA exhibited its ready-to-wear collection while heavy weights found solace in Nataljia's Elite Plus-Size Couture, Nigerian Plus-Size Collection, and Built By Stacy.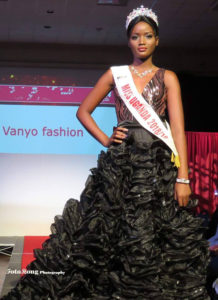 Fantasy creations of Concept Designs (by Marcie Concepcion) which are products from the flight of her imagination, showed Disney and Superheroes-inspired collection, MT Collections took pride in presenting her headpiece and jewelry assortments, Nature Collection for 2019 Spring & Summer were Adriana Boutique's ace creations, and Divaa  Jewels showcased her Couture Indian Jewelries.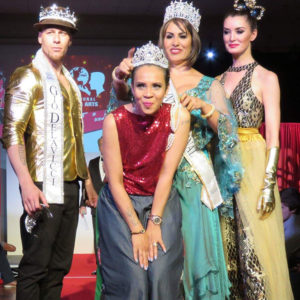 Mama Theodora's exceptionally rare Fish Scale Jewelries were revelation while Jude Charles of JC Collections dumbfounded the audience with his suits, jackets, bags, and accessories made from authentic animal furs and prints.
What could be a more appropriate ante-finale than something exceptionally avant-garde by Marco Not Polo. One-of-a-kind prints from the original artworks of world-renowned artist Peter Marco found swaggering the runway while Vanny's Vanyo Fashion took the final slot and brought the curtains down.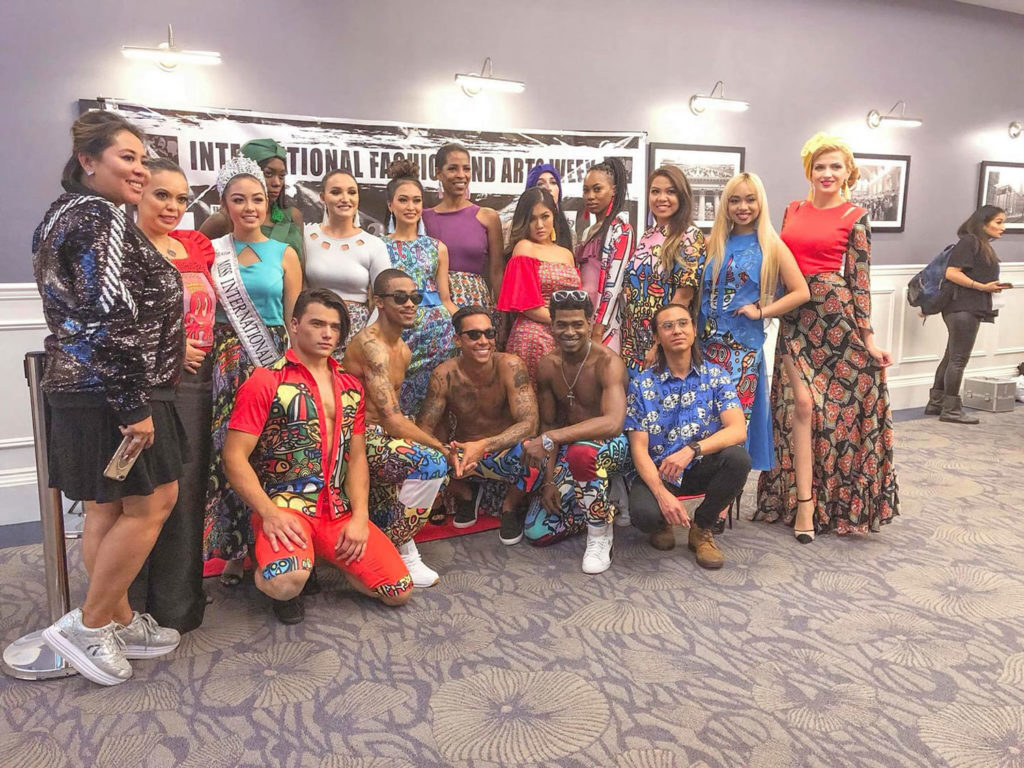 IFAW-Season 3 is composed of an unflagging team of equally dedicated and hard-working members: Vanny Tousignant (Producer), Jeanette Marco (Marketing), Andrene Williams (Coordinator), Bobby T. Yalong (Choreographer) and Chankasingh (Photographer).and Intan Saharini (Make-up) who led a crew of make-up artists and hairdressers.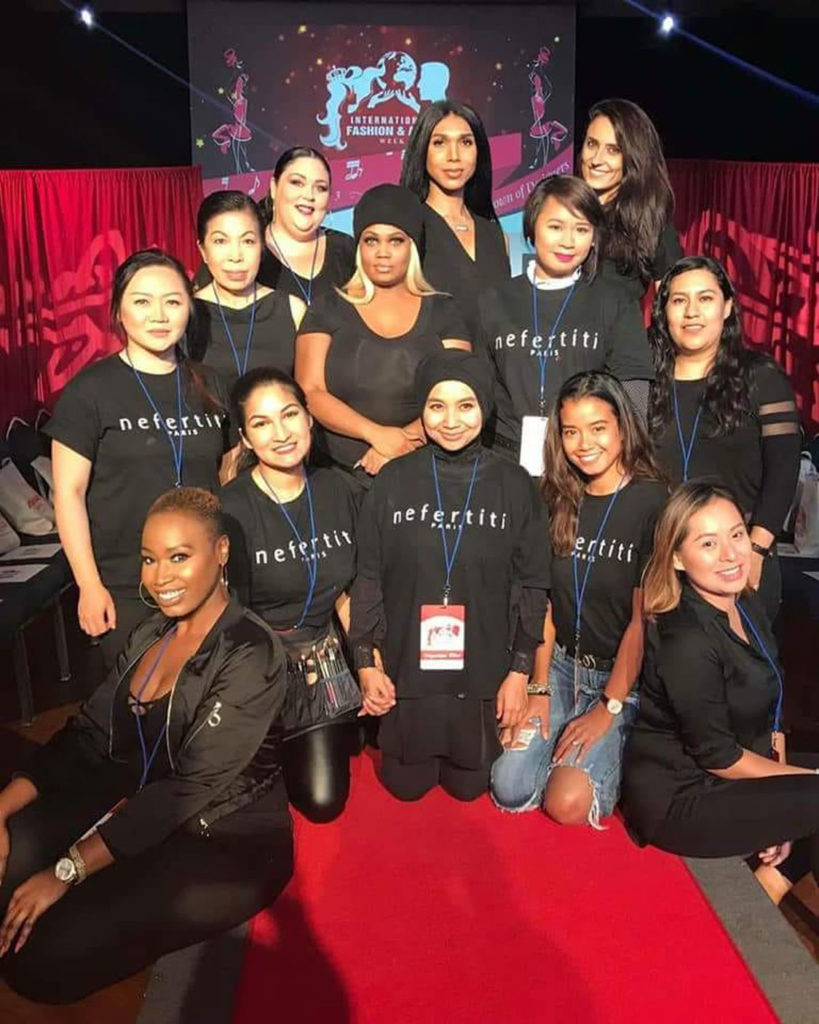 With the way Vanny Tousignant's IFAW is progressing while simultaneously inching its path to where it could be fully recognized and (be) catapulted to a stature it deserves, it won't be surprising if the world's best models and designers will come from its fold.
Fashion authorities relentlessly stand firm to their notion that fashion itself remains obscure to find its true historian and identify its exact origin. But regardless, fashion will still endure as long as there are passionately fashionable and stylishly conscious fanatics.
For comments and suggestions, please email to: gemini0646@yahoo.com.