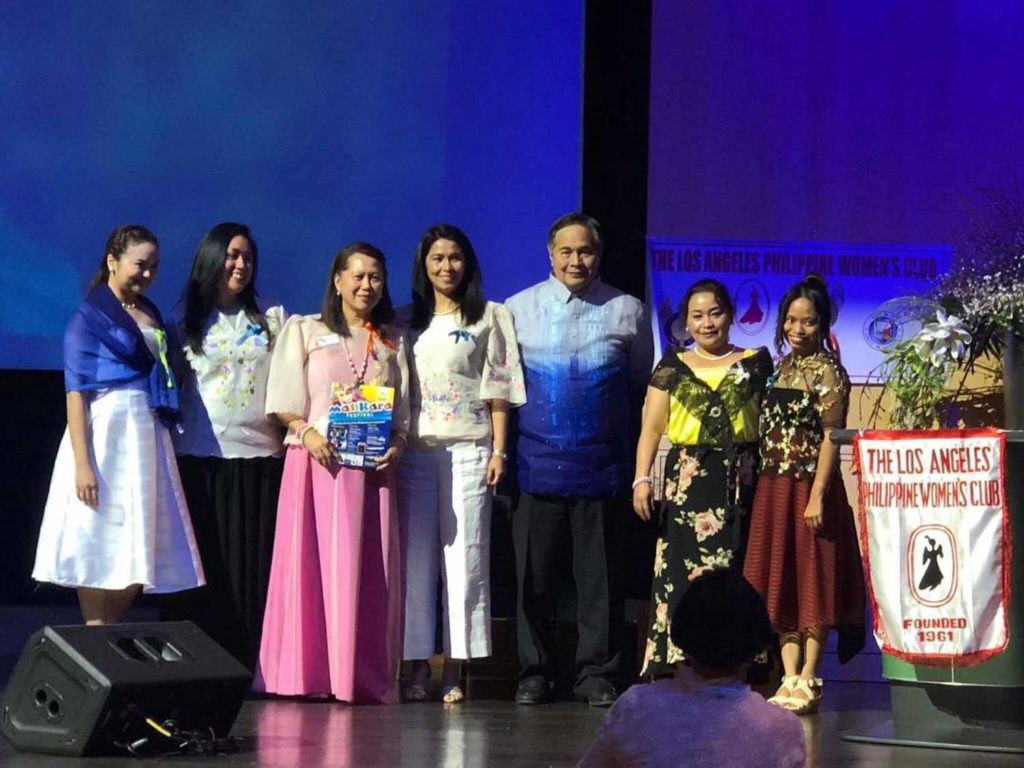 THEY are daughters of dramatic journeys and fantastic tales, carrying their stories like treasures, proud of their heritage they came to America amid colonial romance, hope, despair, misfortune but are led by hopes. 
As they lay down a shadow of stunning proportions shaped both by the drama of the past and sparkle of the future, expressing themselves with bold fresh aplomb. A poignant history unfolds in their stories, beneath the successes and achievement of individual careers, a long invisible thread holds them fast to our ancient land of origin and tribal lore.
I believe rites and ceremonies memorable milestones for special occasions such as turning 57 years old. Amid chatter and applause, the Los Angeles Philippine Women's Club (LAPWC) members of the California Federation of Women's Club celebrated its 57th anniversary, with the induction of its new set of offices, and paid tribute to their past leaders since 1961.  They reminisced that treasured era. The inducted officers are: Rosalie Caratao (president), 
Dr. Emma Landicho- Sy (1st vice president), Cora Soriano (2nd vice president), Chelsea Boling (recording secretary), Alicia de Aragon (corresponding secretary), Arnie Agarin (financial secretary), Cecilia Berango (treasurer), and Elisa Trasoras (financial reviewer). 
But perhaps nothing they have done professionally has been of such critical importance as their staunch support for the arts, in a time when public support for the arts was increasingly under ideological attack and facing damaging budgetary cuts. They were relentless in their support of arts and funding, unexcelled at the time.
In 1961, the LAWC earned their only distinction, whose name is in the marker of the Music Center, officially named the Performing Arts Center of Los Angeles County.  The Music Center is home to the Dorothy Chandler Pavillion, Ahmanson Theater and Walt Disney Concert Hall.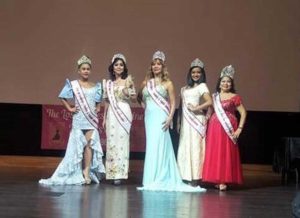 The club's name is engraved permanently on its granite wall, as associate founding members of the Music Center. Among the clubs treasures are the eight-term presidency of Luz Espinosa and five-year terms of Amelia Arichera. Looking at the double-round figure, they're the best among the brightest, never to be pushed back on a shelf that last act has only begun and it will be the best of the brightest.  The Club's current president, Rosalie Caratao, whose mere presence in the last previous years with the club forged changed and lent shape to the human drama that revolves around the community events. She has led the emergence and its growth leading with the members, in advancing the roles of women in their ability to adapt and face the challenges of the New World.
Highly motivated and independent women, over coffee and a meal, largely conceived, created produced events in promoting education, moral and social welfare and civic advancement among the various clubs of women throughout the county making combined actions expedient for mutual helpfulness.
Among its current project is assisting maintain the 23-bedroom Ronald McDonald House at the Long Beach Memorial Medical Center, which provides the comfort of home, serving as a low-cost temporary housing for families of seriously ill children receiving treatment at the Miller Children's Hospital and nearby medical facilities. They also supported the Long Beach Rescue Mission, serving indigent men, women and children with food clothing and shelter.
Spontaneous welcome filtered out of everywhere, as Laarni Sapphire emceed, turning the event into a big production, while Cecilia Berango, a lady of attainment and polish minds the coffer — she liked numbers.
Mrs. Trini Foliente raked in 80 new members. She is considered socially charming, warm and open by close friends. Professionally, she is all steel, work and driven, described in three words: Earth, Wind and Fire.
Ms. Elma Cayton's formula for success, "I am instinctively guarded by the Golden Route, the value of honesty and hard work, tenderness and fair play, make a way, of no way."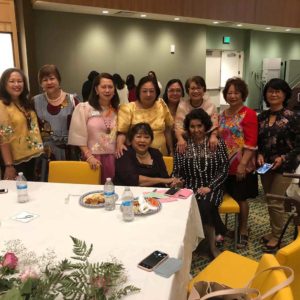 Marc Caratao was taking in all the merriment with patience and amused restraint as he watched his beloved wife, Rosalie Caratao, welcome members and guests from every direction as the "gathering of gifts" to do what is not simply hope for, but do what is expected, that required extraordinary courage, nurturance, attention, commitment, empathy and the sense of orchestration.
I am grateful to be able to glimpse at these little slices of cultivated life, of selfishness — an increasingly rare commodity in this contemporary Fil-Am genre.
***
E-mail Mylah at moonlightingmdl@aol.com