WHILE female voices maybe comparable in range, it's still in the musical context that they widely vary especially when trained and well-developed which indubitably will have enormous range.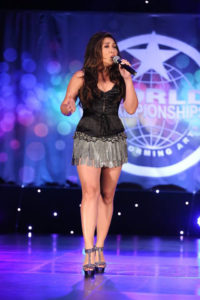 One's career path in singing may have been born out of mere innocent illusions or could have started even during the earliest life's stage…relentlessly honing it throughout the formative years until such time when she has to master a music genre that would perfectly fit her vocal range.
The moniker Jennifer "Jenn" Cuneta became a byword in the local entertainment circuit during the late 1990s when she readily captured the hearts of music aficionados following her notable performances in various Fil-Am community events in the US and television guestings in Manila.
Innately born with an extraordinarily amazing singing voice and a name that strikingly links her to the celebrated Megastar Sharon Cuneta, (yes, Virginia, they are consanguineously related… Jenn's father and Sharon are first cousins, that makes the latter her aunt), yet it wasn't smooth-sailing for Jenn to attain the stardom she had always dreamt of.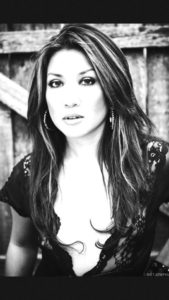 "Being a Cuneta (the youngest of the two children born to Gener Cuneta and the former Marie Frances Nepomuceno) could be both an advantage or otherwise," she openly admitted. "I wasn't spared from comparative criticisms and petty condemnations which were hurting and unreasonable…but the pain motivated me to struggle and doubly strive to attain my goal."
But who could argue with an overpowering talent bound to succeed? Jenn hastily inched her way to fame… and made it farther every passing year after enhancing her vocal talent from the prestigious Juilliard Music School.
A quintessential exponent of a Libran (born October 17), Jenn is tough, and an attention-getter having been equipped with a magnetic personality and charismatic appeal. Although her creative spirit dictates the direction her career takes, Jenn is a big dreamer and risk taker…she would rather be in a chaos than be idle and bored.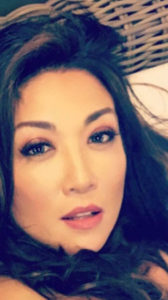 Her maiden professional exposure as lead vocalist of Soul System Orchestra, New York Orchestra, and Faze 4 Orchestra firmly cemented her durable foundation to keep her standing unperturbed, steady, and focused.
What guarantees fame sans a perceptible proof? An arduous but enticing recording offer fell into her lap just in time when she needed such to prove her worth.
The year 2000 was a remarkable milestone in her singing career for it was when she attached her signature on Star Records' dotted lines for the full album "Dreams of Love" with 10 tracks.  Full blast promotions and road tours kept her calendar full with live guestings and interviews in Magandang Gabi Bayan, ASAP, German Moreno's Master Showman, and performances with Martin Nievera and Ariel Rivera, and road tours covering Davao, Cebu, and Metro Manila.
Jenn considers her 2003 recording of "Come Rain, Come Shine" (with Sir Paul McCartney who shared a songwriting credit) under Positiva Records as her biggest break. The song's infectious tempo and irresistible beat could make anybody stand and groove to its appealing music. That same danceable piece came up to #1 in London, #3 in the US, and in the Billboard's Top 100. 
Big Noise, a huge online promotion entity that serves as Jenn's Publicist and Directors of Online Entertainment by representing her catalog of recordings and songs for placement and licensing, was credited for its effort in placing "Come Rain, Come Shine" on the Official Ballot for the 2006 Grammy Awards by the National Academy of Recording Arts and Sciences in the following categories:  Record of the Year, Best New Artist, and Best Dance Recording. It was through Big Noise campaign efforts that Jenn won the XM Nation Radio Award for "Dance Artist of the Year."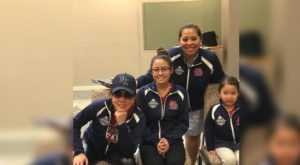 The winning streak continued with Jenn's same single at the #8 position on Billboard Magazine's annual issue for the Top Ten Most Played Artist of 2005 and the Top Most Played Dance Song of 2005. Her luck was followed closely with the nomination for Best New Artist at the MTV Asia Video Music Awards for her hit song "Chip On My Shoulder".
Between 2008 and 2011 Jenn released her new singles: "5th Day," "Nothing Compares To You." "I Want That Man," and "Glamorous Life" plus a recognition from PACCAL as an Outstanding Performer of the Year.
Record releases continued to dominate the UK airwaves via her "Quiero Tu Amor" (2014), "Tonight's Your Night" (2016) in Holland, and "Eternal Love" (July 15, 2018) in France.
Talent rediscovered
Jenn's serendipitous encounter with the energetic and highly spirited New York City-based media practitioner (Co-Prod of GetReelTV) cum event organizer Jeanette Marco, who was WCOPA (World Championships of Performing Artists) USA Regional Director, paved another path for the former. Jeanette, a low-key talent searcher, got impressed with Jenn's vocal prowess and instantaneously booked her as one of NY talents to the 22nd WCOPA at the Terrace Theater of the Long Beach Performing Arts Center in California last July 5 to 14, 2018.
Being a true international "Olympic" style event with over 60 licensed countries competing in various categories, it made Jenn feel like a greenhorn despite her being already armed with wide-ranging public performances and well-publicized appearances.
"They were all good and really the best from their respective countries. It was intimidating at first but I came to overcome every single peril that might hinder in achieving my goal," Jenn vividly recalled her initial experience. "It was excruciatingly tension filled and dreadful, maybe because it was my first time to compete… and in an international level at that!"
The nine-day talent marathon, considered the only annual international event of its kind in Hollywood, offers potential talents diverse opportunities and guarantees employment, endorsement, management, and of course, fame.
 Jenn's cup of contentment was filled to the brim after winning Gold in the Pop category for her vocal interpretation of "I'll Be There" and Bronze in World Music for her "Come Rain, Come Shine."
Tired from strenuous rehearsals, drained from stress and excitement, exhausted from sleepless nights, weary from anticipation, Jenn hurriedly left the venue clinging tightly to her medals and went back to her room for some needed rest… only to receive an urgent call from Jeanette for her to go down quick back to the venue.
 It was a much more nerve-rocking moment… her anxiety was even more aggravated especially when she was announced the 2018 Best Female Pop Vocalist of the World, an overall award in the female category.
True enough genuinely excellent talent will tend to shine even from among the world's best.
While Jenn was torn between jollity and exhilaration, her manager, Jeanette, voluntarily submitted herself to the event's clinic due to mixed emotions of anxiety, nervousness, and uneasiness while anticipating the results.
Jenn's future plans
Without people knowing it, most future plans had passed through dreams and sheer imaginations but failed to even recognize and decipher such like precognitive reveries that appear to envisage the days to come through one's sixth sense and Jennifer "Jenn" Cuneta has inadvertently passed such phase with projected state of affairs obviously related to where her passion dwells — singing!
Her outstandingly significant 2018 WCOPA victory was like a spark of flame that literally rekindled and ignited the stagnant ember within and incessantly fueled her (almost) vanishing passion.
"The abrupt rupture of thrill and exhilaration was akin to an ethereal bliss that was quite unexplainable… uncontained…and totally euphoric..!" Jenn intelligibly recounted with intense emotion that implausible instance when she was announced top winner in her category. "It was so surreal!"
"And that inspired me to take advantage of the situation. I plan to record new dance songs with enduring musicality and deliriously infectious beat… surpassing my own 'Come Rain, Come Shine' hit. I might as well consider the best and most effectual management and recording proposals from the voluminous offers flooding my doorsteps… that I may straightforwardly get into the big game."
"I'll make sure to act decisively and grab this opportunity promptly while favorable conditions and enticing offers are still unremittingly coming in," she disclosed with affirmation.  
Jenn Cuneta's distinct music caliber is, safe to say, excellent tonal quality with a competitive power and melodic flexibility. After years of skillful performing and recording experiences, Jenn has effortlessly armed herself with unrivaled creativity, endurable physical stamina, a great sense of working enthusiasm, and incontestable self-discipline…not to mention an innate talent that readily catapulted her to the spot all her own. Being a prodigious performer that she is, Jenn is neither affected by any negativity thrown her way nor rejection and bad reviews to impugn her budding career and personal perspective.
Jennifer "Jenn" Cuneta is all set to go out on her way to prove that she's deserving of the World Championships of Performing Artists' 2018 Best Female Vocalist of The World!
For comments and suggestions, please email to: gemini0646@yahoo.com.