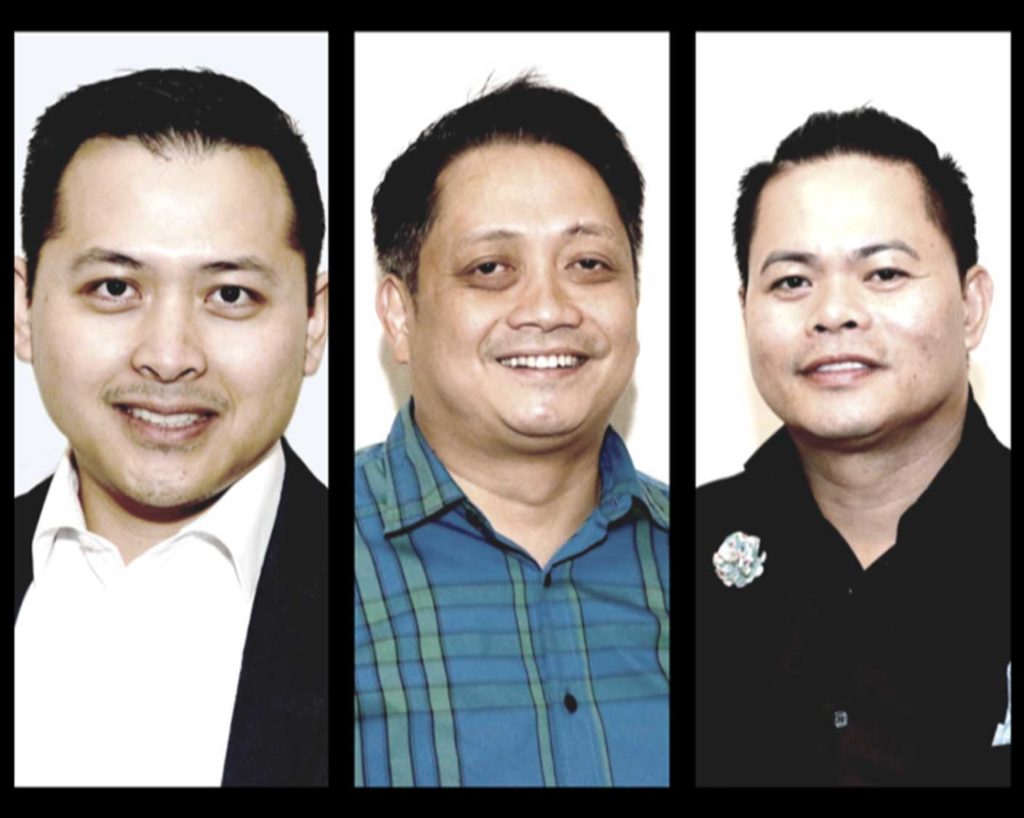 IT is almost cliché whenever we hear about "real men" doing unusual things. Some say "they (can) wear pink," or that they cry (when necessary and are not ashamed of it) or that they "stay faithful to their woman." In retrospect, these are things that are being done not only by real men, but also the "few good ones." I am fortunate to have known and be friends to some of them and call it good karma because they are not only good men, they are also blessed to live the 'American dream.'
Dr. Regalado "Loloy" Valerio
I've known Loloy and his wife for a long time. In fact, I did the hair and makeup for their wedding not too long ago. I admire them as a couple. They are good for each other and as the head of their household, Loloy is doing a great job. 
Born and raised in Bulacan, Philippines, the young Loloy Valerio attended a quasi- Seminarian high school where he learned the value of academics, discipline and spirituality. He holds double bachelor's degrees in medical technology (Magna Cum Laude) and nursing (Cum Laude) from the University of Santo Tomas and Dr. Carlos Lanting College respectively. In the United States, he initially worked as an oncology nurse at St. John's Health Center and then transferred to the critical care area at Kaiser Permanente Los Angeles and Ronald Reagan UCLA Medical Center. In 2011, he pursued a master's degree in Nurse Anesthesia from the University of Southern California where he graduated as the class valedictorian. In 2017, he finished his Doctor of Nursing Practice (DNP) degree from Duke University with a final GPA of 4.0.  His doctoral project's focus was the implementation of a standardized surgical checklist in the operating rooms at LA county hospital which aimed to improve communication and teamwork among perioperative providers.  
Valerio is a faculty Nurse Anesthetist at LAC + USC Medical Center and a clinical liaison for the Program of Nurse Anesthesia, Keck School of Medicine. He is the current president of the Philippine Nurses Association of Southern California (PNASC) and is one of the examination writers for the National Board of Certification and Recertification for Nurse Anesthetists (NBCRNA).  He invites the Filipino nurses to join and be part of PNASC.
Dr. Valerio is a published author and currently, he is one of the primary investigators in an IRB-approved-research at Case Western University on transformational leadership practices, level of engagement and psychological empowerment among Philippine Nurses Association of America leaders. His published articles included Anesthetic Considerations for an Adult Heart Transplant Recipient Undergoing Noncardiac Surgery: A Case Report (AANA Journal) and The Impact of Standardized Surgical Checklist on Communication and Team Work among Interdisciplinary Surgical Team (DNP Journal).
Dr. Valerio is married to Roan and a father of two (soon to be three) kids, named Ruvielle and Reagan.
Max "Jojo" Narvaez
Like Loloy, who has now achieved so much here in the land of milk and honey, Max "Jojo" Narvaez has so much to live for now that he has assumed a bigger role in the nursing industry.
Max, who is also known as Jojo to his family and friends, now works as a Marketing Director for Panorama Meadows in Panorama City. He was born in Manila. He went to La Consolacion for elementary, then Notre Dame of Greater Manila for high school. He took his Bachelors of Science in Nursing at Emilio Aguinaldo College. 
Jojo migrated in the US in January 2002 and worked as a CNA and a private caregiver in different nursing homes and home health agencies. Amidst all his struggles came success when he ended up with a loving family; with beautiful daughters who motivate him to work even harder so that he can give the best for them.
In 2015, Jojo was reunited with his parents after 13 years of being apart. He was able to bring him here to the U.S. Unfortunately, their reunion was cut short when his father passed away just two months after. Jojo considers his dad as his hero and the one who inspired him to be the best person. 
Jojo is one of the most compassionate men I've known. He is determined to be the best person for everybody, and I can just imagine how wonderful this world would turn out if we have more like them in our community. 
Ferdinand "Andy" Uriarte Digal Doria
Andy has gone a long way from being a fresh graduate of accountancy in Butuan City in the Philippines. He is now an entrepreneur and a successful license insurance broker for over 16 years. He is a leading figure in the networking industry including Javita coffee, Alliance in Motion Global and a Saladmaster Senior Consultant. He is currently the Vice President of Butuan Club of Southern California and has served as a board member for a couple of years. He is also the Vice President of Los Angeles Unity Lions Club 2017 and Vice President of Los Angeles Dignity Lions Club 2018 up to the present time. 
Andy loves to travel, having been to more than 20 countries so far. I'm fortunate to have been friends with one who is not only well-traveled but who is also very passionate about his craft. He is a good influence.
Loloy, Max and Andy know what it's like to dream and achieve their dreams. They have been awarded as the Men of Distinction by "Reflections presents The Beautiful Life Celebration" committee. These three men are inspiring a lot of Filipinos who wanted to give more and do more for the community. 
To Loloy, Max and Andy, I wish you even more success and thank you for being one of the few good ones.
***
Monet Lu is a Marikina-born, award-winning celebrity beauty stylist with his own chain of Monet Salon salons across Southern California and Las Vegas, Nevada. Ultimately, Monet is known as an all-around artiste who produces sold-out fashion and awards shows as well as unforgettable marketing campaigns. Monet is also the founder of the revolutionary all-natural beauty products such as Enlighten, your solution to discoloration . To contact Monet, please visit www.monetsalon.com or email him at monetsalon@aol.com