BEING a mother is virtually a never-ending career…much more when one is solely raising her children while simultaneously keeping the house in a perfect setting and working doubly hard to make both ends pull off with effectual end results. Once adept with an unflinching dedication to prioritize her kids, a single mom tends to unmindfully ditch her personal needs and wants all for the sake of them.
It is unfeasible to count or gauge the ways a mother could express her utmost concern and unconditional love for her children. Her hard-working hours to take home all her children's needs won't be sufficient to evenly quantify the best care she could give them.
"That was why I always see to it that my free time, regardless how short, would be spent with my two kids to make them feel the very essence of my affection and fondness being a mom. I won't even trade these significantly essential moments with any enticing instance either with friends or colleagues,"  Karmita Valentino Quiogue, an obsessively zealous beauty advocate and Licensed Medical Aesthetician, candidly shared in her own accord.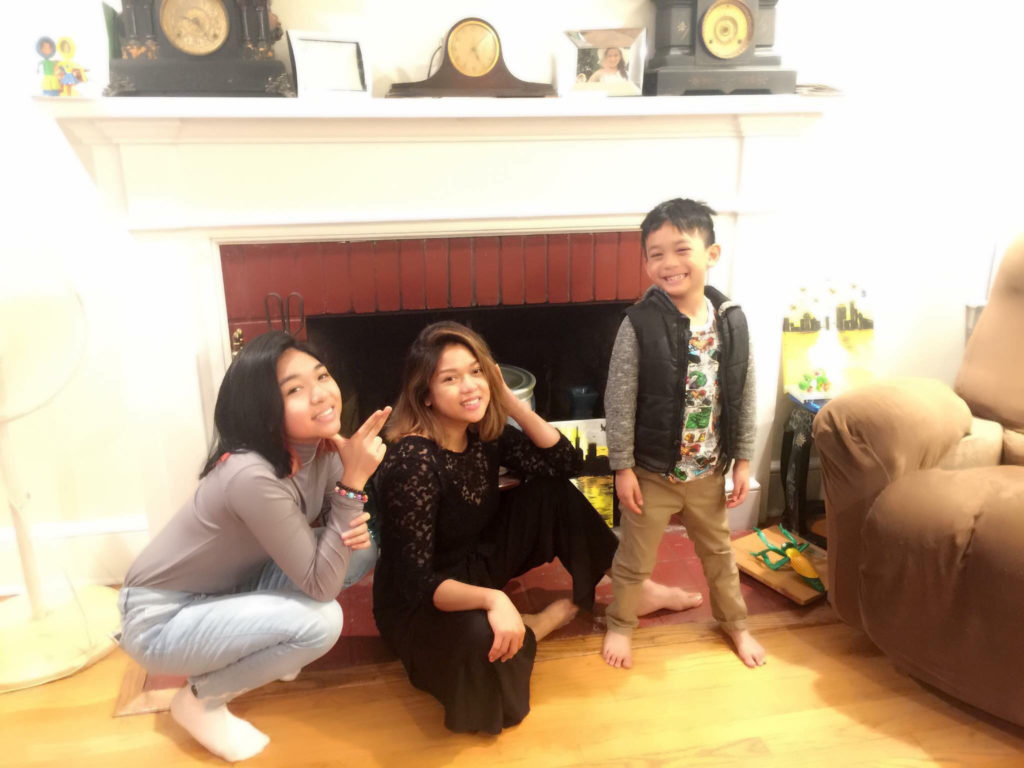 "Single parenting, for me is the most empowering thing I have ever done where every bit of sacrifice further supplements my focus and drive," she added sounding pitiable but with strong conviction. "Despite the many temptations around nothing could distort my focus in working hard while simultaneously raising a family."
Meeting Mita (as she's fondly addressed by friends) face to face allowed me to closely scrutinize her innately charming persona equipped with a well-mannered deportment and notable eloquence… yes, she's impressively witty! Looking more of a petite size model than a businesswoman and single mom, the zealously active working young matriarch never fails to squeeze into her busy schedule her own personal beauty regimen so as not to be a virtual recluse or out-of-fashion… since her business is within the glitz-and-glam circle.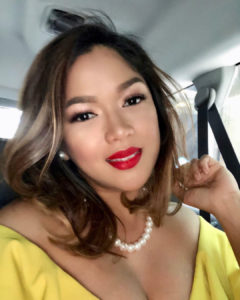 It wasn't actually answering the call of her business acumen or the profiting power of the trending fashion that lured Mita to join the bandwagon of mushrooming skin specialists and daringly ventured into such profession. It was her innate passion to be instrumental inthe positive and intrinsic feeling of joy associated with having a clear and rejuvenated epidermal appeal.
"I have always dreamt to be out there with a business of my own," the petite Manileña openly stated with strong conviction. The youngest among the three offsprings of Felicisimo (Fil-Chinese) and Lydia Quiogue (Fil-Italian), the Aries-born idealist preferred and aimed for precision to get accomplished.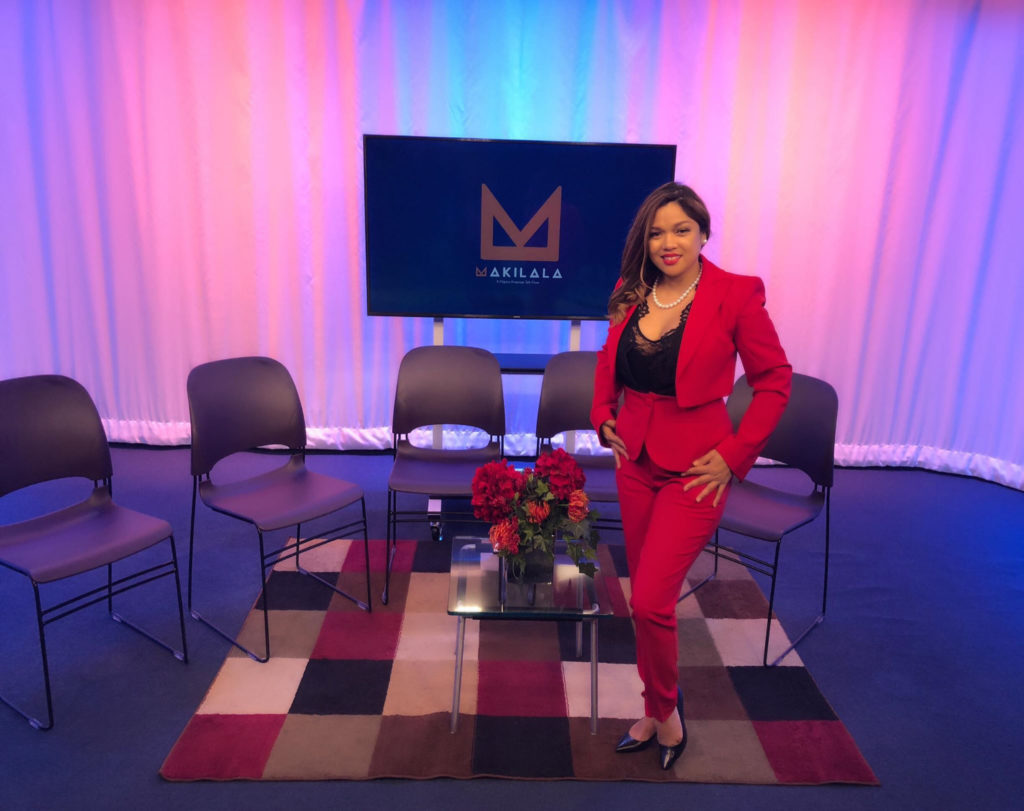 "Since childhood I was never engrossed in comic magazines or any reading matter but business books. I guess my brain has already absorbed everything I'd certainly appreciate and enjoy working on."
 "I gained a lot from my researches, took in consideration vital points, and incorporate them into my everyday routine. I've always wanted to be a boss… not the really bossy type but a compassionate one," the charismatic corporate bibliophile specified.
Her being aptly armed with a business degree from La Salle St. Benilde even made her stand stronger and firmer. Although she was briefly affiliated with a commercial establishment just for the experience, her ultimate obsession to endeavor into business remained stable. "What makes people succeed is obsession. Isn't it that successful people made it because they found their passion and became obsessed with it," Mita wittingly alleged before taking a cautious sip of her lightly creamed coffee.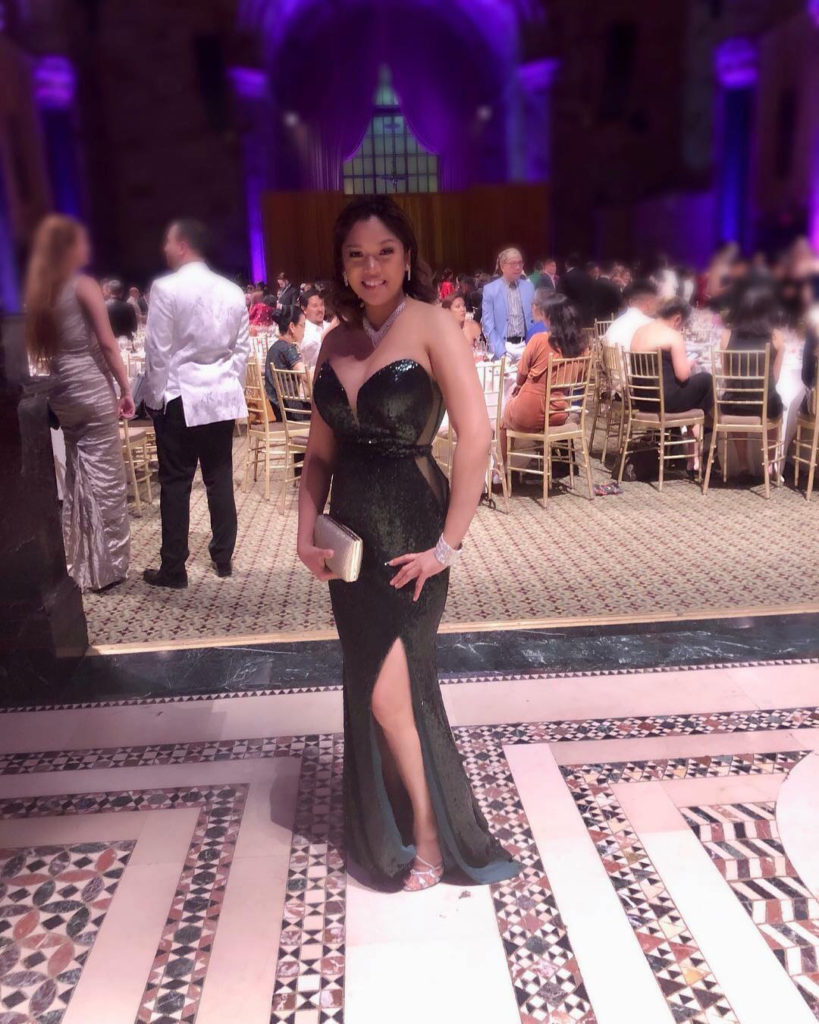 Intriguing that she might seem but the clever lady (who looks radiant in her creamy beige pants and cropped blazer ensemble) knows exactly what's she was talking about and could readily expound the subject when queried. Knowledgeable on a variety of subjects, Mita maintains a cool and serene composure.
For our intimate interview one chilly Saturday afternoon at the historic century-and-a-half-old New York Athletic Club, this writer prepared a series of questionnaires for our readers to fully comprehend and identify who the real Mita Quiogue is… which she sensibly responded while we found a cozy nook at the second floor overlooking the pool.
AJ: Personally, what is your skincare routine? Do you apply the same to your patients?
MQ: I'm into natural process. Good that I was gifted with a fine skin. (She pauses trying to grasp the right words to say). Well, I normally wash my face with soap and water… apply toner and moisturizer… and sunblock when going out, especially during summer.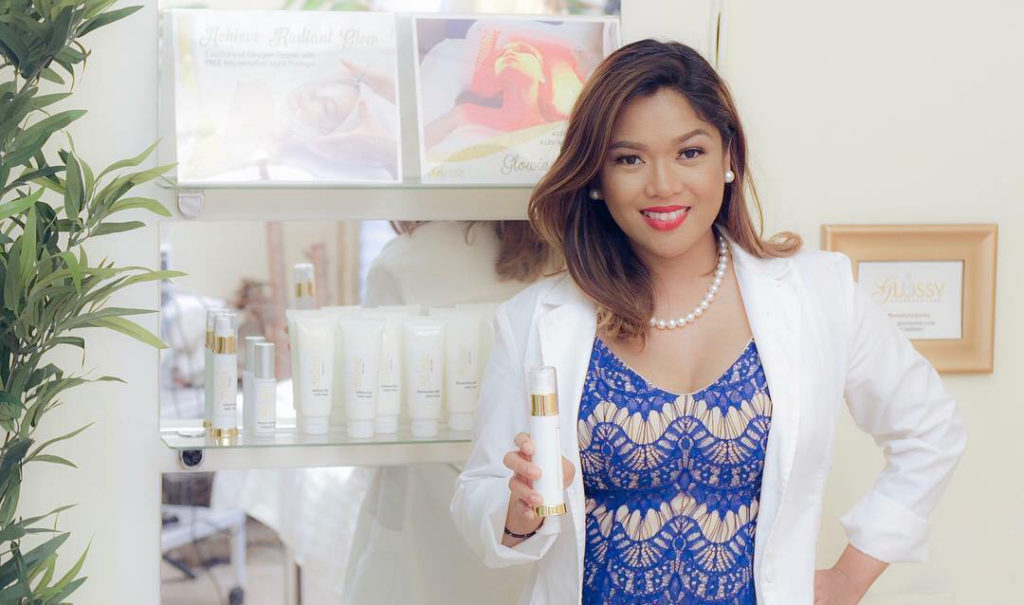 AJ: Have you encountered an overly emotional and distressed patient due to her skin problem?
MQ: Almost often especially those who felt apprehensiveand insecure… afraid their boyfriends or husbands won't find them attractive anymore. At times I felt like a psychiatrist listening to their woes… but once they're given assurance, they regain confidence.
AJ: How private are your case records?
MQ: We adhere to the Health Insurance Portability and Accountability Act of 1996 (HIPAA) and that all patient records are kept private with strict confidentiality. Actually I'm the only one who has access to the file.
AJ: What steps or measures do you take for career development?
MQ: I attend up-dating seminars and workshops, keep abreast of the latest technology and treatment methods, and keep tract of my patients' development and progress.
AJ: How do you manage workplace stress? Professional intrigues?
MQ: With stress, I constantly play it cool by just looking forward to going home to my kids…my stress reliever! Well, with intrigues… that will always surface especially when one is progressive. I merely consider them my source of strength to strive better in what I do. I divert my attention on more valuable things. I don't give a damn with what they say behind my back as long as I don't hurt anyone.
AJ: Where do you see yourself in five years? How about in 10 years?
MQ: I'm taking everything in stride but progressively that I'm seeing a great number of franchises in five years. It's not all about the money that I'm after but the legacy that I'll be leaving behind. Then, hopefully, after ten years I will be a billionaire… and maybe do my part in sharing and giving back.
AJ: Were there regrets having had ventured in this kind of business?
MQ: I'm a very optimistic person… this is what I really wanted and I'm enjoying it…or else I won't last long in this business.
AJ: If in any reason you need to abandon this business or change a career path, what would it be?
MQ: Although that probability is remote, I would say, real estate. I want to be a real estate developer.
AJ: Regarding family life, how do you manage time between home and business?
MQ: It's always time management and I don't want to micromanage everything. The technique is delegation but it's always a personal thing when it comes to my children. Although at times I can say I cannot be a good housewife as I'm always on the go…but there will always be time for my kids. Quality time makes up for my absence.
AJ: Would you encourage your daughter to follow your footsteps?
MQ: Actually, she's already leaning towards it. She's now enrolled learning the rudiments of healthcare and dermatology… and I'm confident enough that I'll have a trusted successor.
AJ: Is it vanity for guys to be conscious about their skin?
MQ: No, men should also be aware about maintaining a good skin just like women. In this age of metrosexual setting I find men even more conscious about the way they look. Slowly the number of male patients is getting at par with their female counterparts.
AJ: How do you reward yourself?
MQ: (She blurted out a crispy laugh before giving her reply). You won't believe it but my most magnificent obsession is practical and inexpensive… I just want to sleep and get a lot of it. That's one thing I was deprived of lately. If I could only hire somebody to sleep for me that would be even much more rewarding.
AJ: What's your free time like?
MQ: Just with my kids…I try to make up for the times I wasn't with them. I may not be a good wife but I could certainly be the best mother. I can also cook! You won't believe it but my special culinary talent is I can cook whatever I tasted in some fancy restaurants.
Vanity and motherhood maybe of distant waves but it can't be denied that the former will be ceaselessly in-demand while the latter will forever be a lifetime career. We will always have moments of insecurity and self-doubt regarding our looks due to societal pressure while being a mother, a single one at that, is undoubtedly a secured and fulfilling calling. After all, everyone goes through a personal battle to look and feel good within our own skin while striving hard to justify our personal predilection.
For comments and suggestions, please email to: gemini0646@yahoo.com.