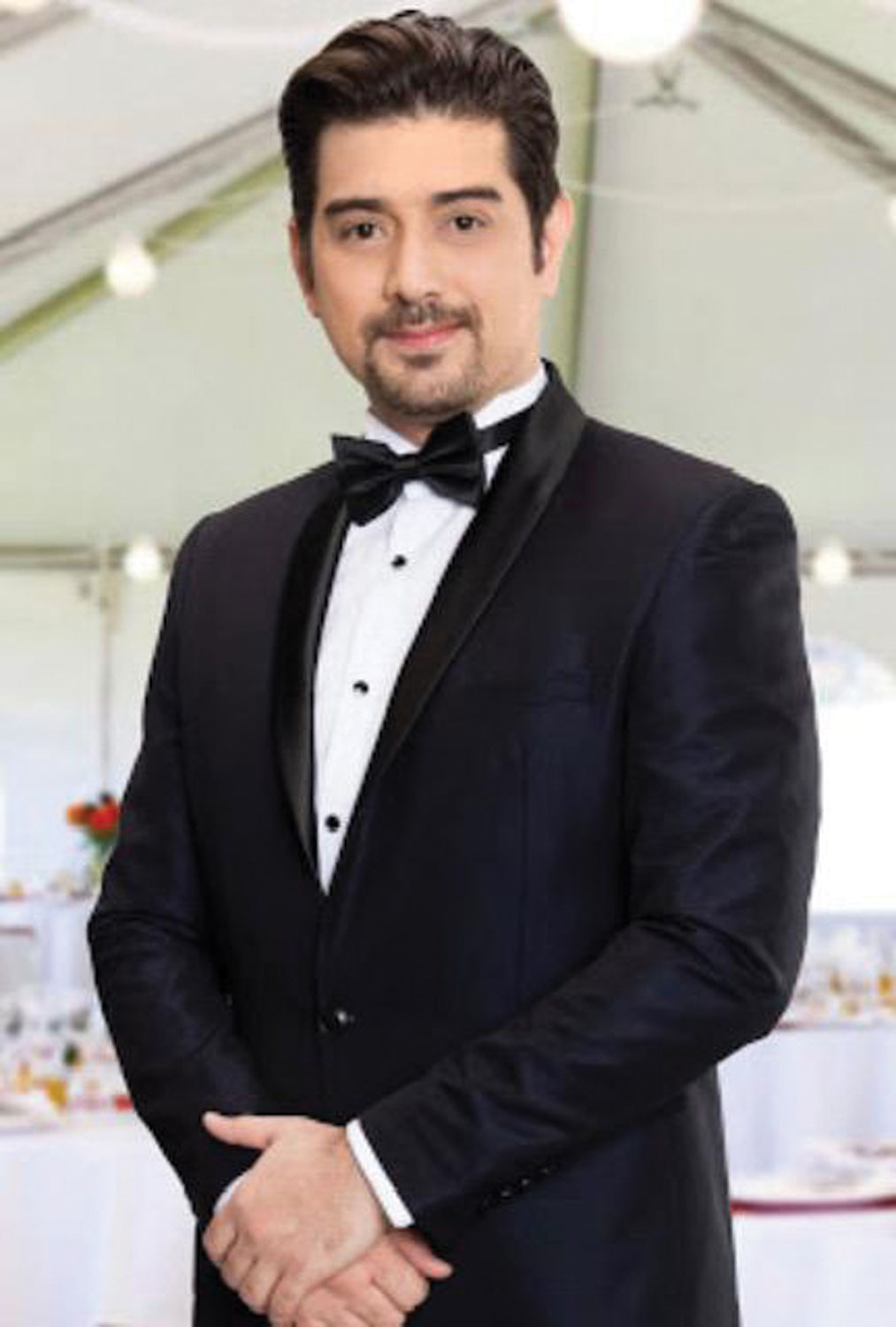 IAN Veneracion was at Morongo Casino performing last Saturday, January 18 and I couldn't help wonder how impressive to how well he's kept his still relatively youthful looks. 
Now that he's being "rediscovered" in a big way, his career in showbiz seems to be soaring high as he is paired with actresses who are 20 years his junior!
Currently, Veneracion is teamed up with Bea Alonzo in their new primetime series on ABS-CBN. But for a long time since he came back to showbiz, he was paired with Jodi Sta Maria and their tandem has been such a hit! They starred in pivotal projects "All You Need Is Pag-Ibig," "The Achy Breaky Hearts" and the remake of the classic series, "Pangako Sa Yo." He was also nominated Best Actor in the 41st Metro Manila Festival for his performance in "All You Need is Pag-ibig."  
No wonder Veneracion is one of the most bankable leading men. He's like wine – he gets better with time, is sophisticated and his charm captivates both young and older audiences. Like, I said: a vampire!
But seriously, Veneracion's appeal is just timeless. And there's nothing more relaxing than seeing his pretty face on TV as he plays Anton Noble IV in "A Love to Last." In the series, he is the high-flying CEO and president husband of Grace (Iza Calzado). When Grace decides to seek an annulment, Anton finds love in newly-single Andrea (Bea Alonzo). 
Born on February 7, 1975, Stephen Ian Veneracion started acting since he was five years old. His parents are Roy Veneracion, a famous painter and Susan Lopez.
He was first cast by Leo Rialp in a Christmas TV show and has taken up many roles from being child actor to matinee idol to action star to villain and finally a father. Among the remarkable movies under his belt are "Anak ng Demonyo" and "El Presidente."
Veneracion is also notable for his involvement in the current defunct youth variety show called "That's Entertainment" that he was a part of for a decade.
But wait, there's more to this man than being a talented actor. Veneracion paints, plays the guitar and piano like a pro, and has licenses in piloting, skydiving and paragliding. He loves cooking and baking such that he took up a course in Culinary Arts. 
With all these amazing abilities, who do you think he loves doing all these things with and for?  None other than his lovely wife, Pam Gallardo. 
Yes, my friends. This fish is hooked and is very much spoken for. Veneracion's choice of a woman as his wife was indeed surprising for a rising celebrity like him as Pam is neither an actress, singer or painter.  
She is an industrial engineer who graduated from UP Diliman and has a masters degree in Education from Ateneo. 
At 22 years old, Veneracion married his long-time girlfriend Pam in 1997. Veneracion said in an interview that Pam is very understanding of his job, including the romantic scenes he has with his onscreen partners.  
He also mentioned her as an ideal partner who can balance between her job and family well.
Pam is even supportive of Ian's expensive hobbies. He and his wife have planned to set up a pre-school.
The power couple has three children, Draco (17), Deirdre (15) and Buccio (8). Being a family man, Veneracion usually spends his time painting, swimming, fishing and visiting museums with his children.
According to an interview with Inquirer, Veneracion stated that he is quite proud to be a father, saying "But the role I'm the proudest of is being a dad. Fatherhood has allowed me to teach my kids what my dad (visual artist Roy Veneracion) has taught me: Explore your options."
Such an amazing family and I cannot get over the fact that he is just human. Yep, not a vampire, a Greek god or an immortal.  
Still, not any mortal man – an incredibly handsome one, if I may add – would have the same successes like this one if not for his character, will, determination and love for his family. For that, I applaud him. 
Ian Veneracion may not be immortal but the values he passed on to his children and the contributions he's made to the industry will last in perpetuity just as his youthfulness has through the years. 
***
Monet Lu is a Marikina-born, award-winning celebrity beauty stylist with his own chain of Monet Salon salons across Southern California and Las Vegas, Nevada. Ultimately, Monet is known as an all-around artiste who produces sold-out fashion and awards shows as well as unforgettable marketing campaigns. Monet is also the founder of the revolutionary all-natural beauty products such as Enlighten, your solution to discoloration . To contact Monet, please visit www.monetsalon.com or email him at [email protected]