A seemingly colossal assemblage of Filipino artists mobilizes in full force to collectively showcase nothing but only the paramount magnum opus from among their masterpieces that best represent their innate creative aptitudes and idiosyncratic personalities. Traditionally mounted for the art pieces to meet an audience (and possibly potential art collectors and buyers) an art exhibit like this has played a fundamental element in the market for as early as the 17th century.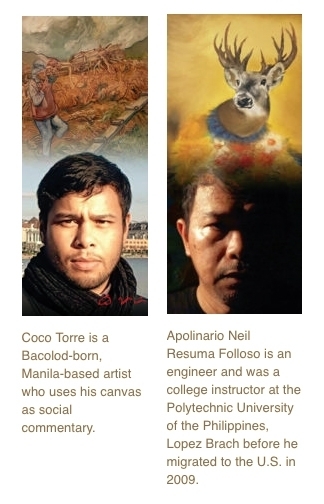 Aptly steered by a common vision and an ambitious quest for international recognition, sixteen established and multi-awarded Filipino artists, who identify themselves as "Viajeros," unequivocally bonded together with the prime intention of bring the Filipino artists' distinct brand of excellence to the world.
"Unang Handog" by Viajeros prides itself with a supreme collection of convolutedly tortuous subjects and diverse themes meticulously rendered in a wide range of media and limitless creativity. Viajeros' initial exhibit is slated to open on Friday, June 22, 2018 and will run until July 6 at the Philippine Consulate in San Francisco.
Spearheaded by its founders Emil Bauto de Leon and Xander Calceta, other participating artists include Maria Pureza Escano, Jun Impas, Jun Aquino, Jessie Marinas, Coco Torre, Raul Roco, Jr., Ronald Cortez, Orlando Distor, Jane Arrieta Ebarle, Neil Resuma Folloso, Ernesto Verroya, Art Zamora, Oying Madrilejos, Danny Doce, and Ina Jardiolin.
Since "Unang Handog" isn't only an exploration of the Viajeros' prima opus while each art work is indubitably a piece de resistance, it also characterizes the artist's individual perspicacity and his ultimate ingenuity based from his innate predilection from his own artistry.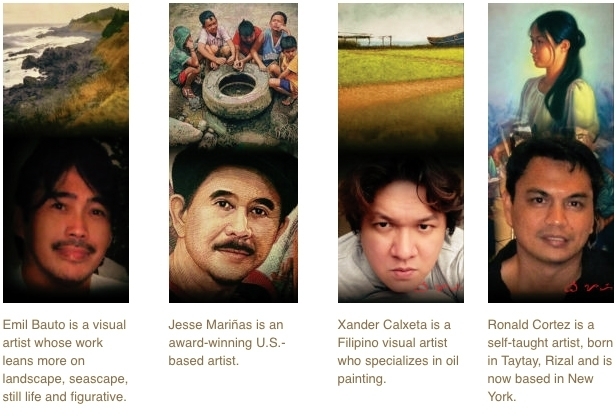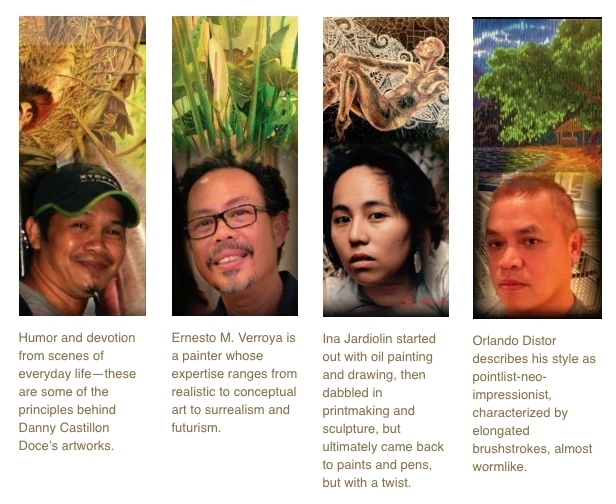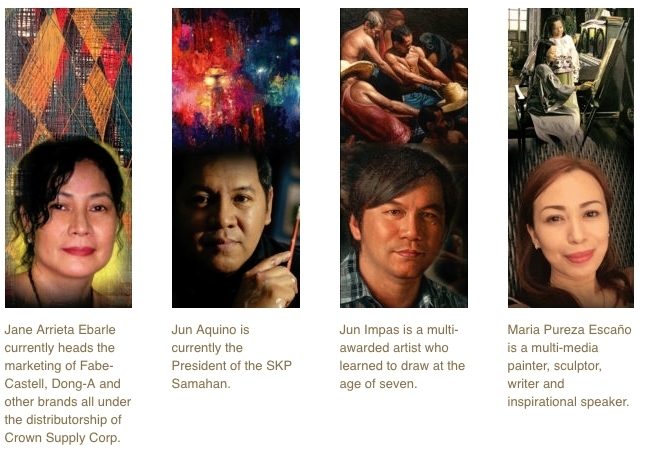 Inspired from cultural civilization's tradition of offering the first and best harvest to a deity or revered idol as a gesture of thanksgiving and allegiance the show's title was fittingly coined. "Unang Handog" will have a repeat run of exhibit at Solaire-Manila in December and in 2019 in New York and Toronto, Canada.
For comments and suggestions, please email to: gemini0646@yahoo.com.