Pony, one of the most influence makeup artists and beauty influencers in the world, was recently in Los Angeles with Shiseido for a masterclass showing looks that can be done with the line's new makeup.
Earlier this fall, Shiseido launched a new makeup collection worldwide featuring 21 products and 124 shades, like gels, dews, inks, and powders. The line "realizes a weightless yet lasting finish, and makes a statement with bold, impactful colors," according to Shiseido.
Over 100 participants watched Pony do a step-by-step makeup routine and then tested out the products for themselves.
Pony's tips for a makeup routine include: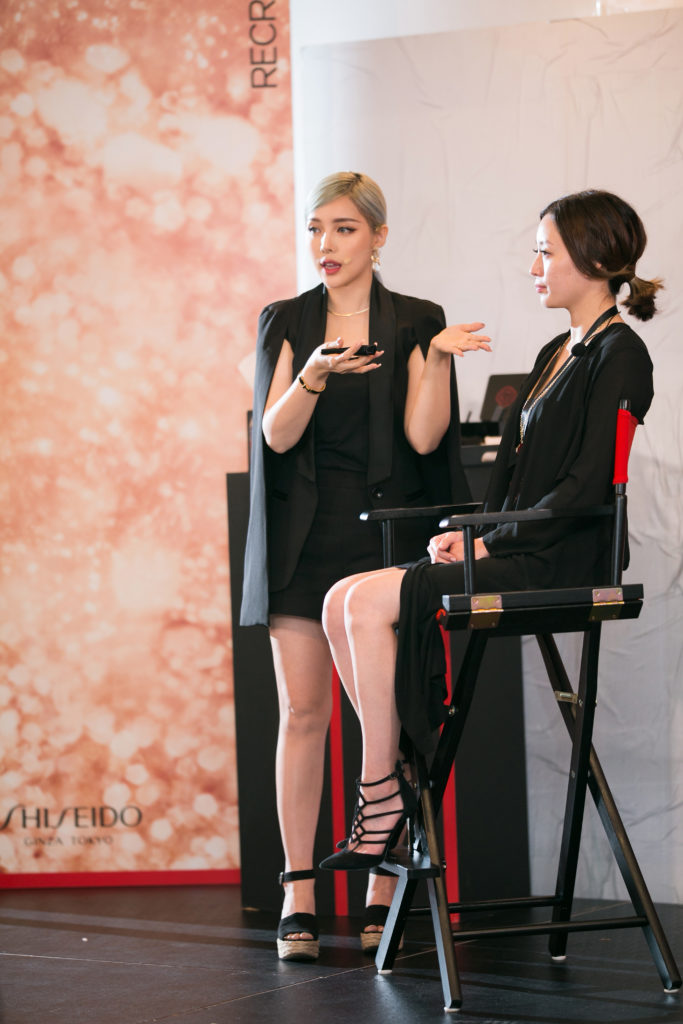 Step 1: Skincare Prep
Step 2: Moisturize
Step 3: Apply Foundation
Step 4: Conceal
Step 5: Powder to Perfection
Step 6: Define Brows
Step 7: Define the Eyes
Step 8: Add Dimension
Essentialist Eye Palette, Hanatsubaki Street Nightlife
Step 9: Apply Line with Precision
Step 10: Complete The Eyes With Mascara
Step 11: Add Color to Cheeks With Blush
Step 12: Highlight to Perfection
Step 13: Perfect The Pout
Pony, whose real name is Park Hye-min, started her career as a beauty blogger on Cyworld, a popular social media network in Korea. She began posting photos that provided step-by-step instructions for achieving different makeup looks until the platform opened the door for more captivating and engaging video content.
Pony was awarded Makeup Artist of the Year by the Korean Makeup Association in 2011 and published a book, Pony's Style Makeup Book, in 2014. She created her personal YouTube channel in 2015 and quickly went viral after uploading a video that showcased her incredible ability to transform into Taylor Swift via makeup. To date, this tutorial alone has garnered over 16 million views. In addition to launching her own line of Pony Effect cosmetics, she toured with K-pop superstar CL. In 2017, she was featured as part of Forbes 30 Under 30 Asia: The Arts list. With over three million subscribers, Pony is credited as Korea's No.1 single YouTuber. Pony is still active on YouTube, but has plans to launch a new television series called "Pony On Air."