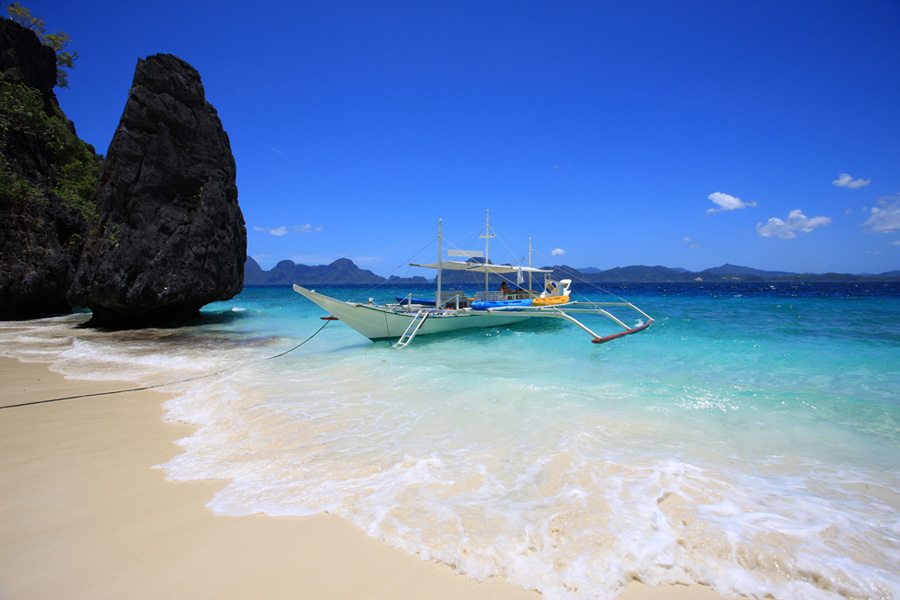 TRAVEL and tourism are among the economic sectors badly hit by COVID-19 and as the rest of the world prepares to reopen and countries are working hard to get their respective economies back on track, all eyes are focused on how recovery can be done.
In the Philippines, industry officials are confident that the country can get back on its feet.
"We share the optimism of the United Nations World Tourism Organization (UNWTO) who expressed confidence in the recovery of the Philippine tourism industry," shared Philippine Tourism Secretary Berna Romulo-Puyat in a kapihan that focused on the tourism industry's efforts and programs to guide its stakeholders.
Puyat also thanked the tourism industry's partners both in the government and private sectors for the help and support they have been giving to jumpstart the recovery process.
"If there is one silver lining in this pandemic, it is seeing an even stronger sense of bayanihan between the government, the private sector and our stakeholders," she said.
Depending on when travel restrictions are lifted, the United Nations specialized agency warns that international tourist arrivals could fall by between 60% and 80%.
Puyat said that in a webinar with the UNWTO last week, its Secretary-General Zurab Pololikashvili expressed his confidence that the Philippines can restart and recover.
The secretary also cited a Forbes Magazine report which included the Philippines in a list of rising stars in travel, among with six other countries that have the potential to become a major tourist destination in the post-COVID world.
The article said that with more than 7,500 islands, "this massive archipelago has something to offer for even the most finicky of tourists." The Philippines is joined by Ethiopia, Iran, Myanmar, Georgia, Slovenia and Tunisia in the list of "highly underrated nations" that have yet to become world-class destinations.
"Tourism isn't just a headcount of visitors. More importantly, it is an industry that creates jobs and supports communities," Puyat said.
Tourism in the New Normal
To mitigate this unprecedented global downturn in the industry, DOT has resorted to what Puyat referred to as aggressive marketing campaigns.
Its 'Wake up in the Philippines' campaign included video advertisements of the country's picturesque attractions, 360–degree underwater virtual tours and instructional cooking videos featuring Filipino chefs.
DOT hopes to sustain its "slow but sure" approach in reopening the tourism industry and regaining the confidence of visitors both international and domestic.
The department also issued travel advisories through its dedicated website www.philippines.travel/safeph, to help travelers with up–to-date and reliable information about travel protocols and health measures in place; the establishments open to accommodate OFWs and essential workers along; requirements for stranded tourists and OFWs and new policies and updates in the tourism industry.
Among the new policies that Puyat mentioned is about these accommodation establishments needing DOT certification in order to operate, based on guidelines set forth by the Inter-Agency Task Force for the Management of Emerging Infectious Diseases (IATF-EID).
According to IATF-EID's Resolution No. 43 of the Omnibus Guidelines on the Implementation of Community Quarantine, "Accommodation Establishments (AEs) may operate only upon the issuance of a Certificate of Authority to operate by the DOT."
Domestic Tourism
Domestic demand is expected to recover faster than international demand according to a UNWTO Panel of Experts survey. The majority expects to see signs of recovery by the final quarter of 2020 but mostly in 2021.
Based on previous crises, leisure travel is expected to recover quicker, particularly travel for visiting friends and relatives, than business travel.
"Like everyone here on the panel, we are very optimistic that we will be able to rise above this situation," said Jojo Clemente, president of the Tourism Congress of the Philippines.
Clemente added that they have also been meeting with their counterparts for market updates, citing Korea and Australia and saying that they still want to visit the Philippines when it becomes possible.
At the kapihan, Puyat mentioned that she is traveling to Boracay this week along with fellow secretaries Eduardo And (DILG) and Roy Cimatu (DENR) to see the possibility of reopening the island to tourists.
"Titingnan namin ang (We will look at the) health protocols doon," she said, citing the importance of health and safety protocols in the country's tourism destinations.
She also mentioned that Boracay has zero cases of COVID-19 and that they are looking at "travel bubbles" or "travel corridors," especially since the country has 7,641 islands.
"We can actually look at particular islands that are zero COVID or practically very minimal Covid because it is safe for domestic tourists to go to that place, and eventually we can open it to foreign tourists," Puyat explained.
Cesar Cruz, president of the Philippine Tour Operators Association (PHILTOA) echoed Puyat's sentiments. His organization, composed of about 400 tour operators and travel agency members, has been planning to jumpstart domestic tourism through various activities, including virtual events.
"We are looking forward to having these travel bubbles as we reopen our domestic tourism so we can all bounce back," he said.