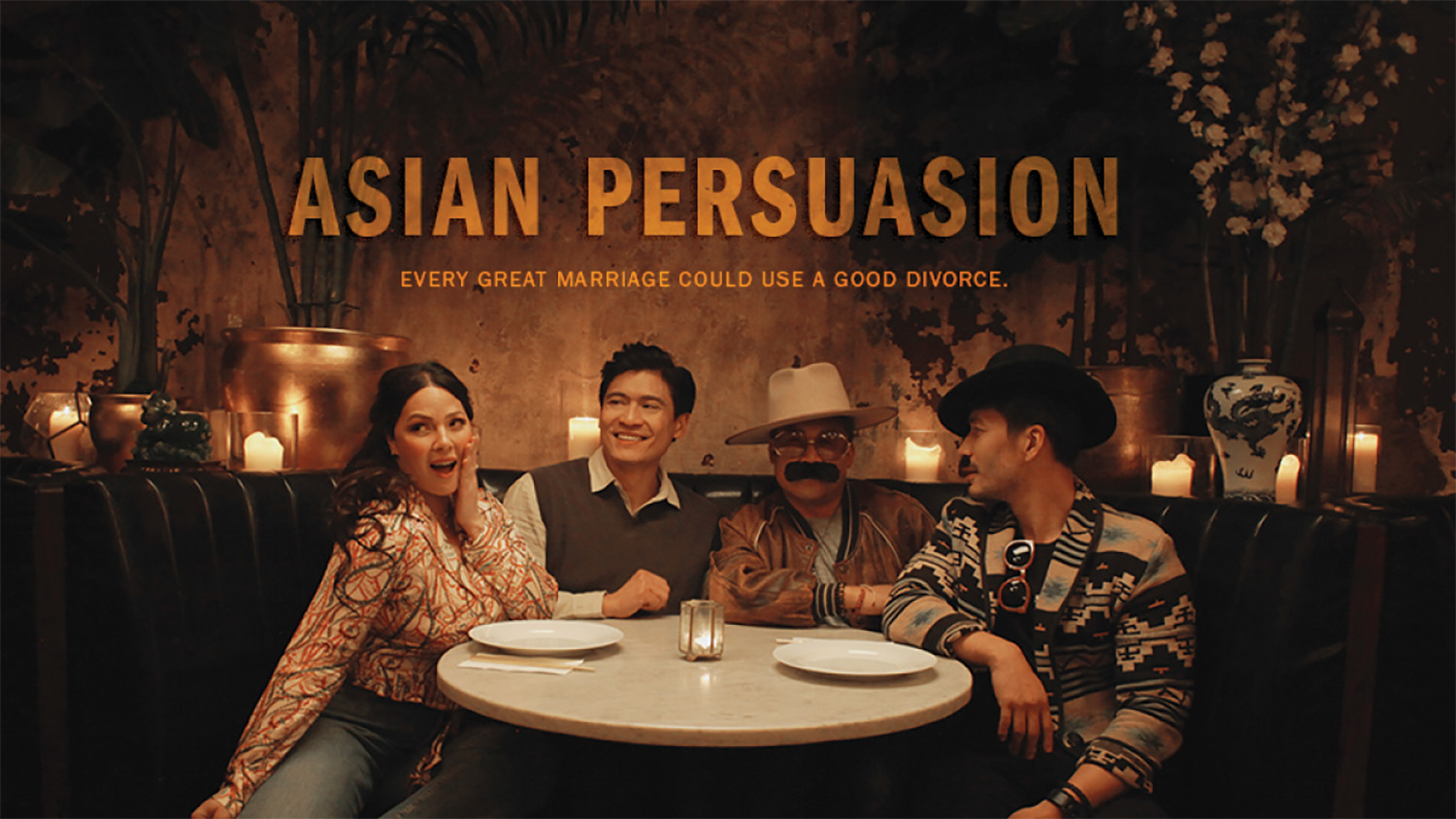 Here's one film to watch out for when it is shown next year.
"Asian Persuasion," Tony & Grammy Award-winning producer Jhett Tolentino's directorial debut, wrapped up production in May and immediately went to post-production last month. The team also launched a crowdfunding campaign to help recover funds lost during a 12-day pause due to COVID.
Written by first-time screenwriter Mike Ang, Asian Persuasion tackles the subject of divorce and relationships in the Asian American community seen from the lens of the modern Asian American experience.
Set in New York City, the film is Tolentino's homage to the Big Apple, celebrating not just the iconic landmarks but also the lesser-known, less frequented neighborhood and cultural enclaves which includes Asian-American-owned hangout places.
"Yes, it is my love letter for New York City and its minority communities, including where they live whether it's in Queens, Brooklyn, or the Lower East Side. "We are also showcasing Asian American and Filipino American businesses to show their contributions to the city," he told the Asian Journal.
Tolentino wants the project to be a true Asian American collaboration and he has succeeded in that aspect. From direction to design to decision-making, it's all Asian. The cast and production feature collaborators from Indonesia, Taiwan, Hong Kong, Malaysia, Nepal, Tibet, Singapore, and Japan.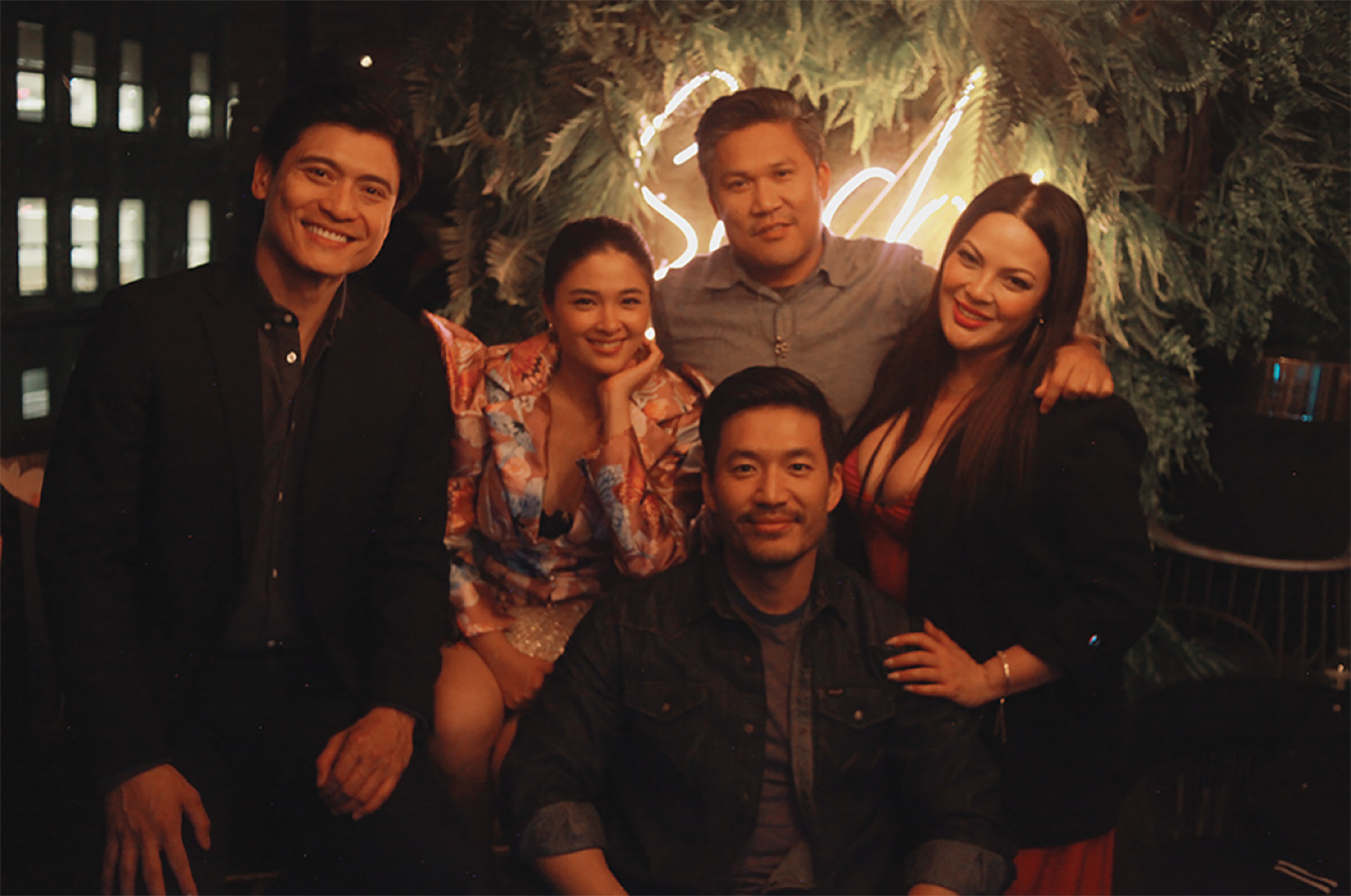 Asian Persuasion tells the story of a down-on-his-luck chef, Mickey de Los Santos (played by Dante Basco), who cooks up a crazy scheme to marry off his ex-wife, Avery Chua (KC Concepcion), by setting her up with a fake internet dating profile in an attempt to find her a suitor to re-marry to avoid his substantial alimony obligations.
Rounding up the cast are Paolo Montalban, Kevin Kreider, Scarlett Sher, Geneva Carr, Yam Concepcion, and Tony Labrusca, with notable cameos and appearances by Apl.de.Ap, Fe de los Reyes, Rex Navarrete, Rachel Alejandro, and Broadway stalwarts Marc dela Cruz, Devin Law, and Cyn Casasola.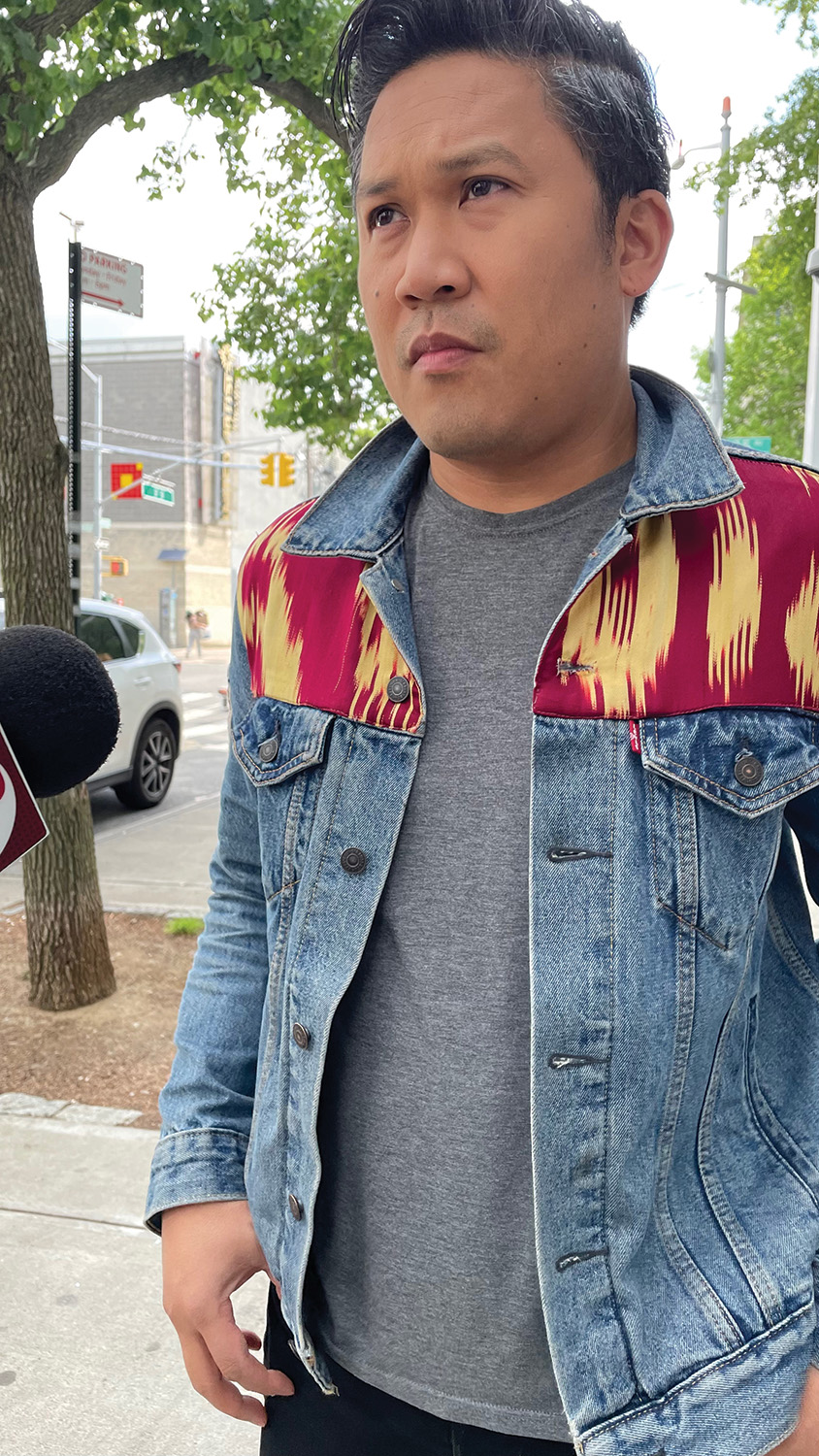 Basco is best known for his groundbreaking role as Rufio, the leader of the Lost Boys in Steven Spielberg's Hook, and for his many voice acting roles, most notably as Prince Zuko from Nickelodeon's Avatar: The Last Airbender, Jake Long from Disney Channel's American Dragon: Jake Long, and Spin Kick from Carmen Sandiego.
The actor met Tolentino a few years ago at a film festival in San Francisco. They kept in touch, and Tolentino mentioned the project and sent him Ang's script.
"When I read the script written by Mike Ang it spoke to me because I got to play a grown-up. Mike is from our generation, he wrote a voice that I connected with as far as just a Filipino dude that grew up same time," Basco said.
Having been in the film industry since he was a kid, Basco respects the whole filmmaking process and believes that every film is a minor miracle to make. He has also been producing films for the last 10 years and last year, he directed his first film, The Fabulous Filipino Brothers.
"This feels great. I feel very happy and very relieved we got through it because there were so many hurdles to jump over," he said. "But I'm excited to get this one done and excited for everyone to see what we did."
Basco also excitedly shared that The Fabulous Filipino Brothers is also streaming through Hulu and that he is looking forward to sharing stories like this to a wider audience stateside. He mentioned Jo Koy's Easter Sunday opening this year and other films such as Yellow Rose.
"So we're in a definitely golden era for Asian Americans. And pop culture and us as being Filipinos being a part of this whole rising tide of Asian stories is very important to me and close to my heart and I love that," he said.
Montalban, best known for his groundbreaking performance in the 1997 Disney television film, Rodgers & Hammerstein's Cinderella as Prince Christopher, opposite Brandy as Cinderella, takes on the role of Lee Prince, the unwitting suitor thrust into the lives of the divorced couple.
"Well, it's a huge honor to be a part of this talented group. I mean, getting to work with Dante Basco, the guy's a legend. We knew each other back in LA years ago, and we never thought that we'd ever get the chance to work with each other," Montalban shared.
"I hope it highlights AAPI joy and laughter, and love and friendship. I think that's the way to people's hearts is through entertainment and once they that our stories are just kind of similar to their own lives, maybe we can have a deeper understanding of each other's cultures," he added.
KC's Experience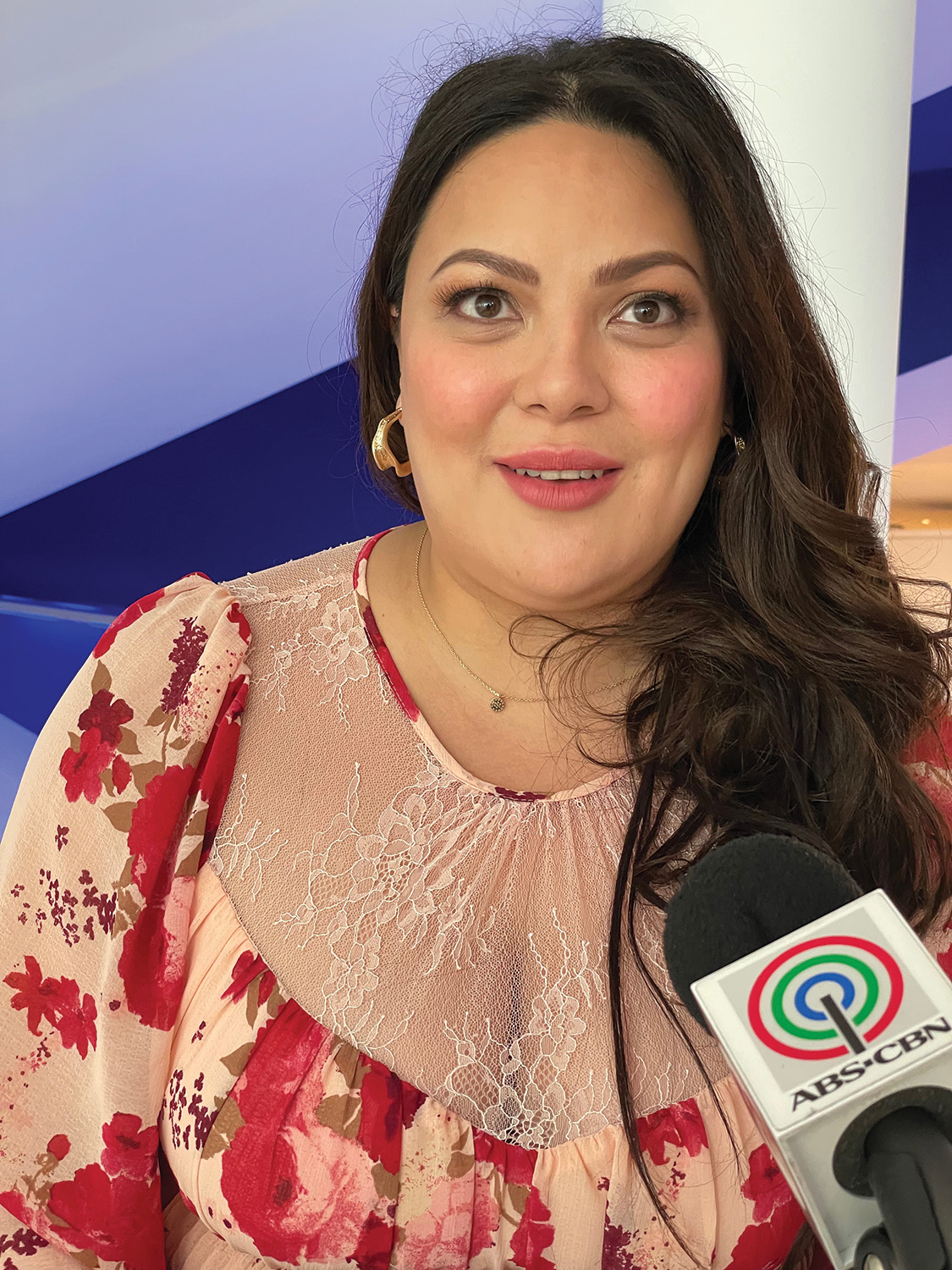 "I've been doing other things for around four years or maybe five years now so to be back doing movies is a big thing tapos may support and blessing pa ni mama which is a really, really big deal for me," Concepcion said.
A big fan of rom-coms and films shot in New York, Concepcion said she had the time of her life doing the film and she looks forward to letting the world watch this Filipino American story.
"To see different Asian businesses that are succeeding and have something to offer is something, it is similar to what I did before in my travel vlogs on YouTube. It's my way of sharing all the hotspots and nice places to go, dito sa New York for example," she shared.
Everything was going well in the shoot and she was having the time of her life with co-stars Dante Basco, Paolo Montalban, and the rest of the cast. Then they faced a hurdle when she was exposed and she got COVID.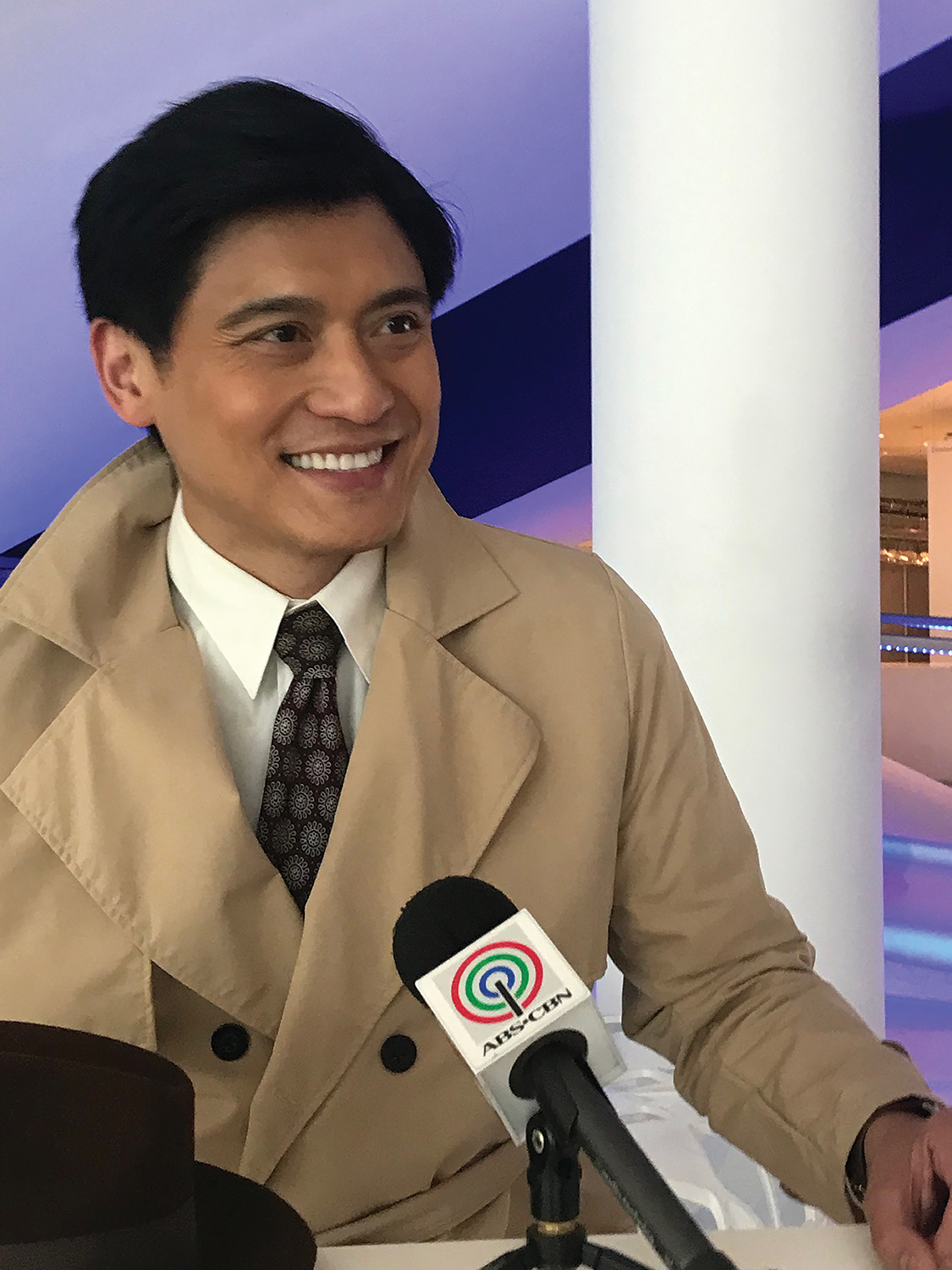 Fully vaccinated and boostered, she recalled downing about 30 antiviral pills in five days as recommended by Dr. Albert Recio and she believes that saved her life.
"Nawalan ng puwersa yung mga kamay ko for some reason, maybe because what hit me had an updated strain. Never akong nagka-fever or sore throat although may ubo and then may headache and colds," Concepcion shared. "It was very scary that time, thank God, may COVID treatments na tayo ngayon."
The shooting was paused and they resumed immediately when producers got the green light.
Montalban, acknowledging the production team's hard work and the great vibe they had while shooting, praised Tolentino for leading the way.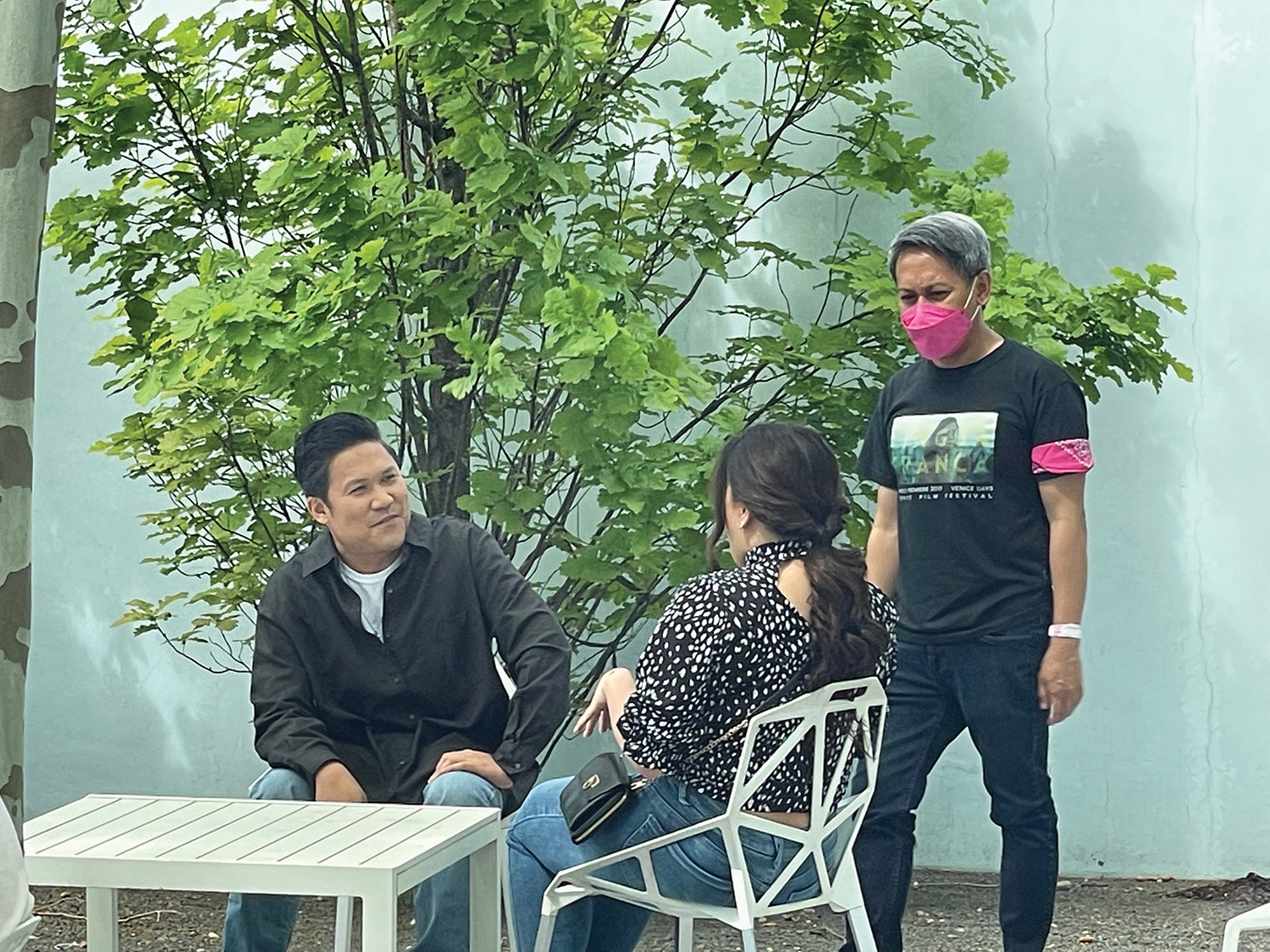 "Jhett Tolentino is not just a heck of a director, as a producer, he's tops," he shared. "You can always tell the merit of a producer or director not just during happy times, but really when they're under stress, or like when the chips are down and the fact that he has been able to steer our ship through stormy waters with calmness is amazing."
"It has been such a roller coaster ride," Tolentino said, adding that since he wears two hats in the film, as a director and a producer, he trod the fine line between the two. He admitted he devoted more time to the producing part.
While this is his feature film directorial debut, Tolentino is not necessarily a novice. He previously wrote, produced, and directed the autobiographical short documentary "Life Is What You Make It" which was released in 2017. He also served as a producer on Isabel Sandoval's critically-acclaimed "Lingua Franca" which premiered at the 76th Venice Film Festival and was nominated for the Independent Film John Cassavetes Award.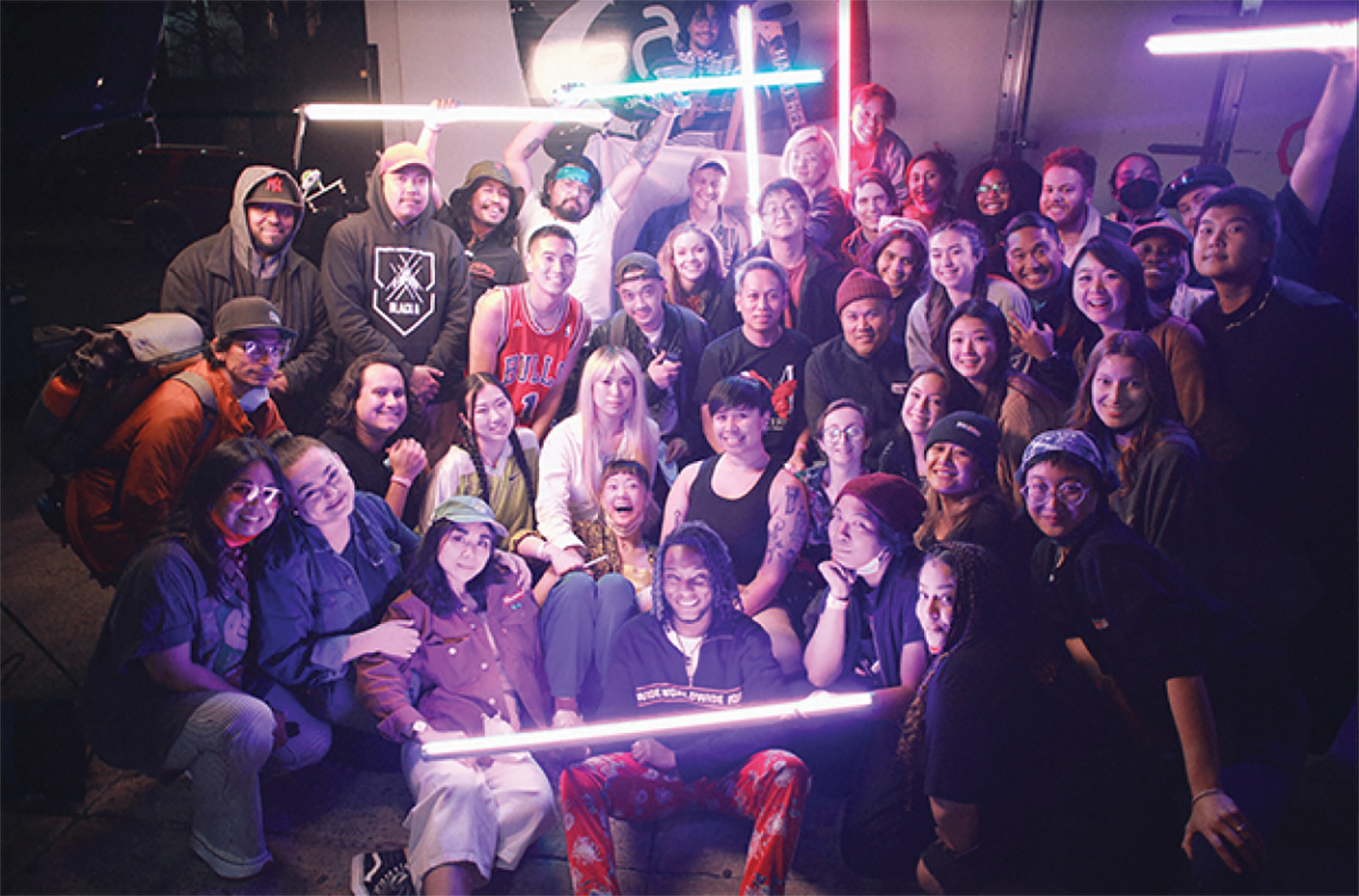 He hopes to hold the film's world premiere in the U.S. in the first quarter of 2023 before moving to Europe and Asia, leading to the Philippine rollout at the Metro Manila Film Festival. The film is currently in post-production with an expected completion date of September 2022.
Like Basco and Concepcion, Montalban is looking forward to showing this film to viewers around the world.
"When people see the movie, they won't just see like Filipino Americans on the screen. They will see themselves there and I think that's how we can build connections between each other. Maybe then we can start getting some Asian love," he said.
If you want to donate to the film's crowdfunding campaign, visit its Seed and Spark page.  All donations to the are 100% tax deductible as the producers have partnered with their fiscal sponsor, Asian CineVision.