AMONG all the musicals running on Broadway today, Aladdin holds the record when it comes to the sheer number of Filipinos in the ensemble. It's nine, for those who are wondering.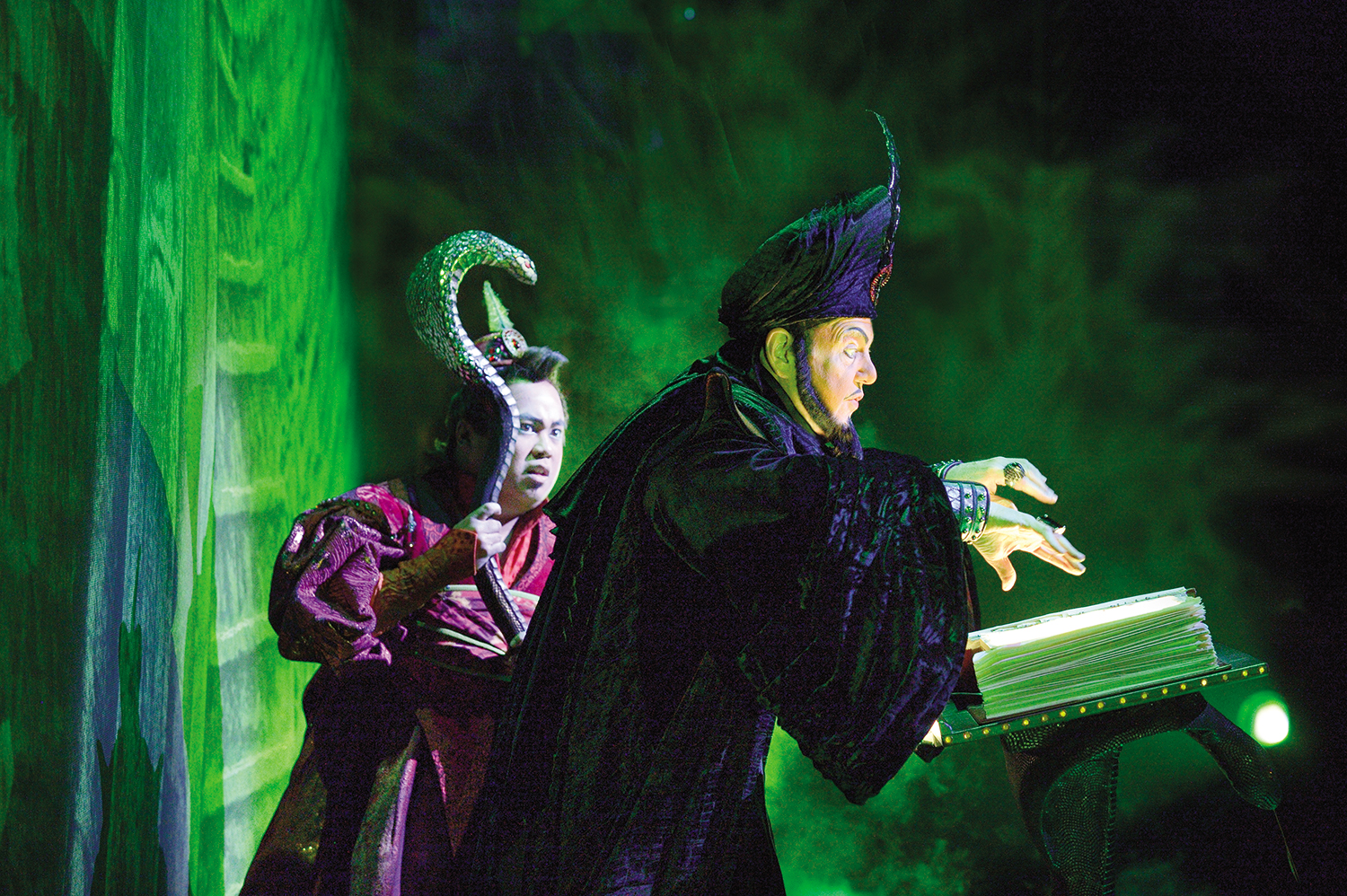 We had a chance to chat with three of them: Don Darryl Rivera, who originated the role of Iago, Jafar's sidekick; Heather Makalani who is a Princess Jasmine understudy, and Angelo Soriano, one of the swings.
Among the three, it's DDR who has been on the show the longest.
His Aladdin journey started in 2011 when Disney did a pilot production of the show at the Fifth Avenue Theater in Seattle. He was a local hire and he originated the role of Iago when the show opened at the New Amsterdam Theater on Broadway in 2014.
Soriano's Aladdin story started in 2015. As a swing, he covers 12 male ensemble roles while understudying two principal roles, Omar and Iago. New York Times featured him in 2019 where he shared a day in the life of a swing on a Broadway musical.
Makalani made her Broadway debut in 2019, which she calls "a full-circle moment." Back in Australia, she understudied for fellow Filipino-American Arielle Jacobs, who was also Princess Jasmine when Makalani joined the Broadway cast.
Aladdin's Filipino Club
Soriano said there are nine members of what can be called unofficially as Aladdin's Filipino Club. There have also been past cast members who have left including the siblings Adam and Arielle Jacobs and Joshua Dela Cruz who is now on Blue's Clues.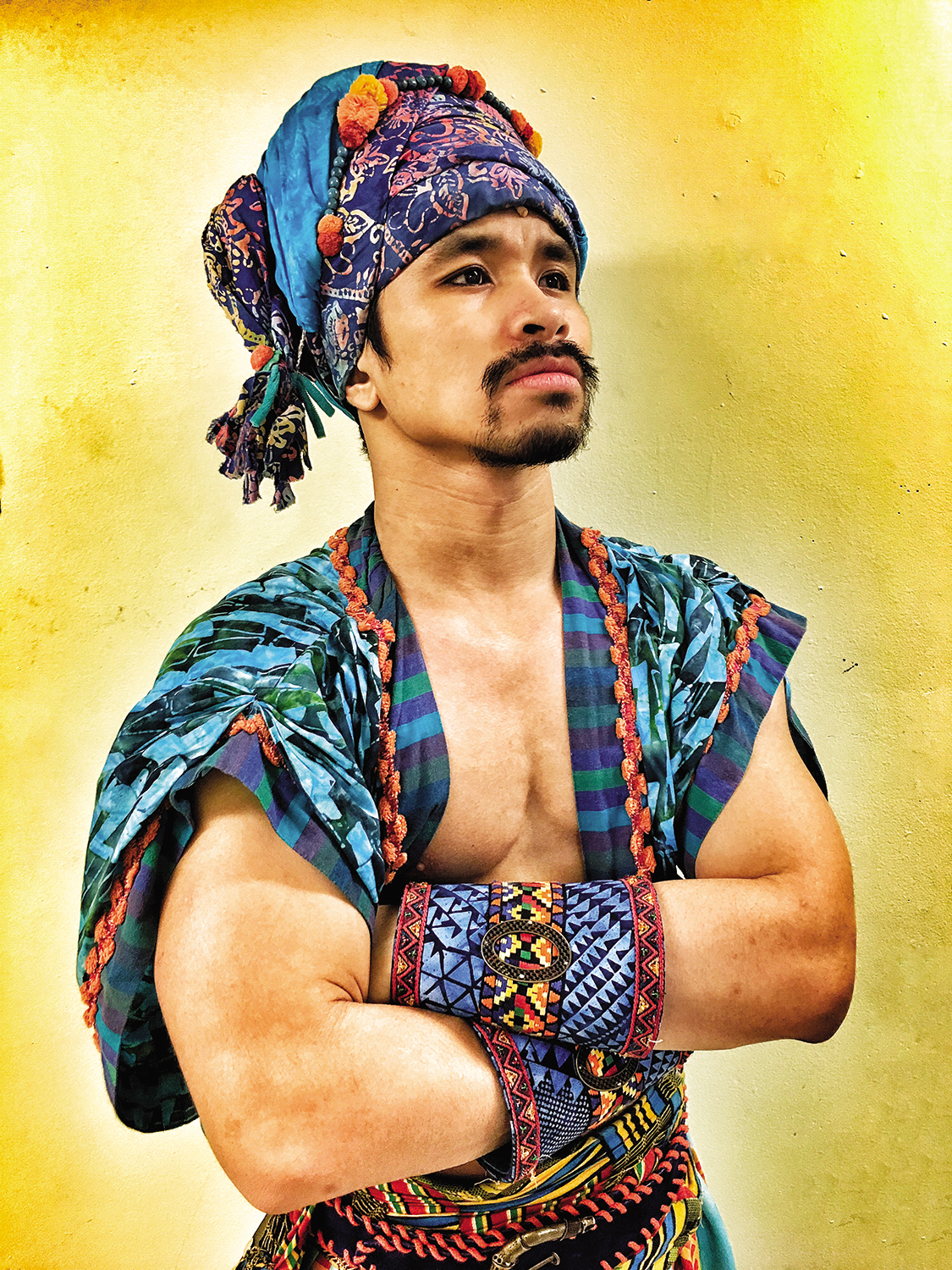 Born and raised in Manila, Soriano was nine years old when his family immigrated to the United States. He was in the Philippines in January 2020 for his honeymoon in Boracay and Palawan.
"We were happy when Heather came in from the Australian company, we can always use more Pinoys to tag along on our post-show escapades to our favorite Filipino restaurant down the street for example," Soriano said, echoing what they told us in an interview three years ago about how they would go to the East Village to have dinner at Jeepney or Maharlika.
Having lived away from her family for so many years and not getting Filipino home cooking, it was almost easy for Makalani to forget about her Filipino-ness.
"Sometimes you forget that that's such a huge part of your identity. And then coming into a company where there are Filipinos and they're making Filipino jokes with you or someone says, 'Hey, I've got a sinigang packet, do you want one'?" she said laughing.
Recently, Soriano and Makalani collaborated on a duet for the Tagalog version of "A Whole New World."
As they were joking around backstage and speaking Tagalog, talking about the quirks and Filipino humor and culture, they came across the idea of maybe singing a duet together.
They didn't want to sing what they hear on the show eight times a week so they researched and found a translated version of "A Whole New World" which came from the original broadcast of the Tagalog version of the 1992 film Aladdin, according to Soriano.
They studied and learned the lyrics and shot the video in Soriano's home office/recording studio.
"We self-produced this cover video because it was it was too beautiful not to perform together. And Heather contributed her amazing voice to it and we had a we had a fun process," he said.
"I feel so excited and enthralled and just happy that somebody else understands the food and the jokes and the humor and the community of the Philippines. It's just nice to not feel so alone," she added.
Beyond the inside jokes, they have also been exchanging Filipino products.
Rivera shared that Heather gave them champorado packs while he, on the other hand, is the source of sinigang packets and Mama Sita's barbecue marinade, among others.
"I have three Filipino stores within a five-mile radius of my house. I'm always happy to go. I'm always happy to do a run and pick up banana ketchup, soy sauce, whatever anyone needs," explained Rivera, who lives in New Jersey. "Yeah, you know, we like to share food with each other. I think that's obviously a huge part of the Filipino culture."
They have also brought the troop – including some non-Filipinos – to Tradisyon, a Filipino restaurant in Hell's Kitchen and one of Makalani's favorites.
Soriano is partial to Flip Sigi, mentioning the Filipino taqueria's version of the In-and-Out burger. DDR's favorite on the other hand is about a hundred steps away from the stage door.
"There is a Jollibee literally right around the corner of the theater. So I do visit that quite frequently but I like to hit up the lunch counters here in Jersey. I mean there's nothing like a home-cooked meal that you can pick up at the store," he shared.
The Swing Life
Last month, Broadway League President Charlotte St. Martin faced a backlash from industry leaders when she talked about Broadway's recent COVID-related cancellations in an interview with The Hollywood Reporter where she talked about the lack of "experienced" understudies and swings. St. Martin has since apologized.
Through social media, Disney on Broadway posted, "When the stories are written about the return of Broadway they must reflect the extraordinary talent, courage, and spirit of our Swings, Understudies, Standbys, Alumni, Dance Captains, Stage & Company Management, Musicians, Crew, Subs and all the unsung heroes who make the impossible possible every day. To each of you who has jumped on an airplane, learned a track at half hour and filled the critical space that allows our shows to continue on Broadway, on Tour and around the world we are deeply grateful to you for your contribution. We stand in awe and deep appreciation."
"We've definitely felt the support right away from those who did understand how important our roles were and I stand here, you know, to tell you that I am a proud swing understudy. And I love my job because it's where I find my joy and I find my purpose, especially for a magical show like this," Soriano said.
During the pandemic, Soriano said he focused on preparing himself mentally and physically to redo the show again when it was time to reopen.
It took all of 18 months but it was all worth it. He is happy to be back into the routine, back on track.
Soriano had to recollect the muscle memories, he revisited the script and made sure that the choreography is still back in his body.
"The pressure has become a little bit heavier on swings and understudies and standbys, which is really cool because we're getting recognized for it," he said.
For him, it is about challenging himself and being able to perform any of the 12 tracks at any moment's notice gives him satisfaction.
"I quite like swinging, I enjoy it, and you know, it's not usually for everyone. If you're a perfectionist, you have to remember that maybe not all shows will be perfect. But you definitely do your best and go out there and give everyone who's seen the show for the first time the best show possible," Soriano explained.
"My daughter just turned six at the beginning of this month, and I was able to be home and have birthday cake with her and have a family dinner. Because Angelo supports me that way as an understudy," Rivera shared. "So kind of outside of the industry, understudies, swings, and standbys, they allow us to live our lives. So really, it's just more far-reaching than the show must go on. But like, we're able to do things like that because we have that kind of support and it's really lovely."
Makalani echoed those sentiments, saying that as understudies and swings, they do not have the luxury of having rehearsed the roles regularly like the principal cast. That they need to be ready at a moment's notice makes it extra challenging.
"I feel like sometimes people underestimate the swings and understudies, sometimes they get a bad rap for being less talented. I don't know where this comes from but sometimes some of the most talented people I have ever met are the people who are offstage."
From Oz to Broadway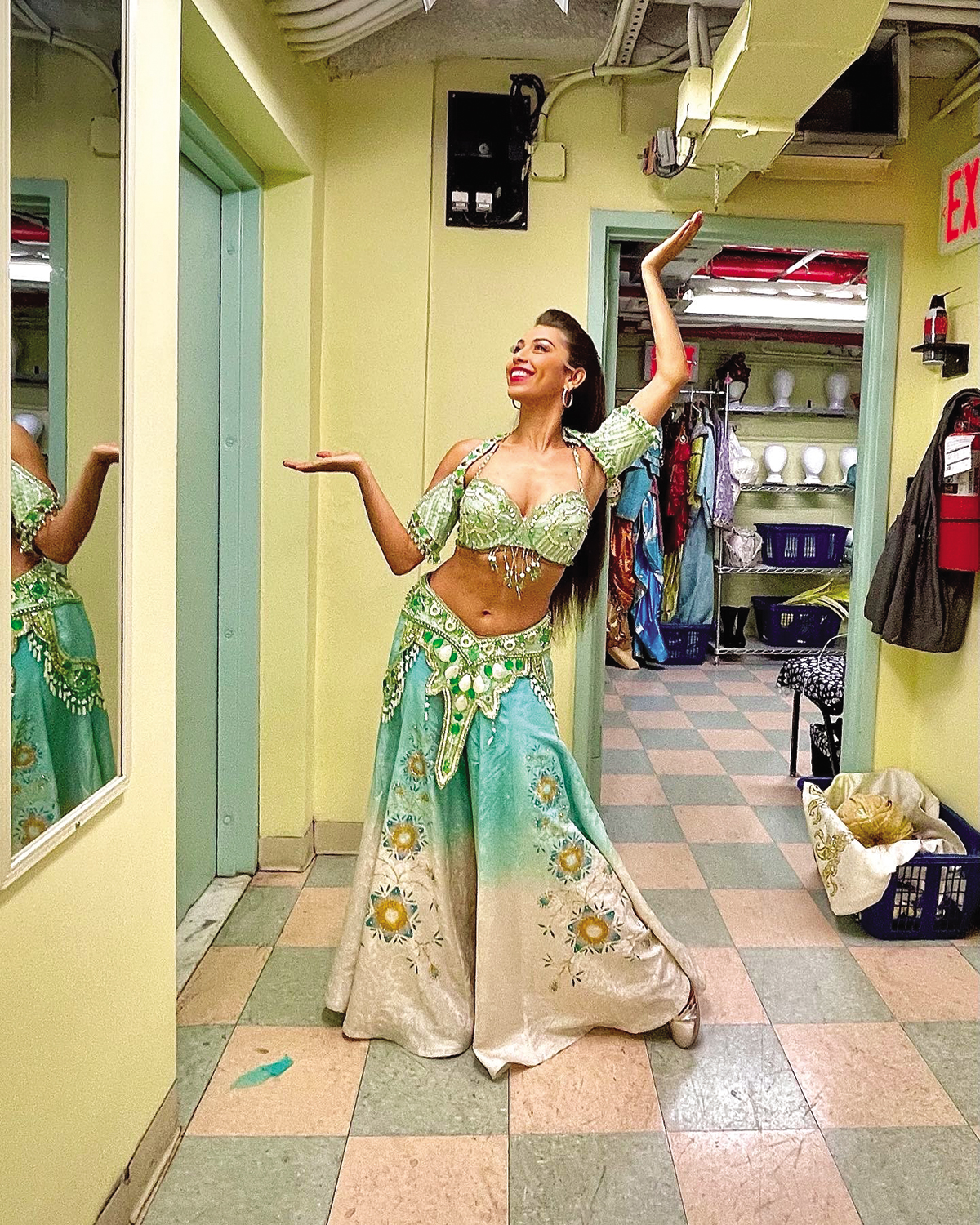 Makalani's Broadway journey began in Australia. She was in her final year for her theater arts degree in 2015 when she auditioned for the original Australian company of Aladdin. She got in two months later and became a Princess Jasmine understudy for two and a half years touring around the country.
She wanted to reach greater heights so on a limb, she emailed the assistant director to ask if there was a chance for her to audition for Broadway or the North American tour. She got a response a couple of months later saying that there was a temporary opening on Broadway so she took the chance, sent in her self-tape, and waited.
As an understudy, Makalani distinctly remembers the first time she took on the Princess Jasmine role.
"It just felt like all the hard work that I had and all the doubts that I ever had for myself kind of just melted away and it felt like I was just so proud of myself," she shared.
She cherishes that memory with all her heart specially since her parents were in the audience. They flew from Guam to watch their daughter do her thing on Broadway.
"It was just a very nice gratifying moment for all of us because my parents have always been so supportive of me and my career and then being able to see me take a bow on Broadway like one of the highest standards of performing," Makalani said.
Performing on that stage at the New Amsterdam Theater has given the actors tons of special memories.
"It's nice to be able to be on that stage and watch the kids in the audience who look more like me are lit up and their eyes are googly on the idea that maybe someday that they can do that, too," Soriano said. "And I think that's quite an honor to be able to carry as far people like me who was born in Manila and made it all the way to New York City and making a living here and really living that dream."
For the safety of the cast members, theater workers, and the audience, waiting outside the stage door for photos and autographs has been discontinued for the time being.
Soriano, a dead ringer of presidential candidate Manny Pacquiao, laughingly recalled that he has posed in a lot of photos with his arms flexed like the famous former boxing champion's.
Back then, Rivera said he would get a lot of Filipinos who would come up to him and ask if he is Filipino.
"So we would connect right away from that, but there's something really awesome about Filipino people. Complete strangers will come up to you and say how proud of you they are, how proud they are, that you're representing the culture, that you're making it big in American mainstream entertainment," he shared. "There's something really heartwarming about that, like, the only blood we share is the Filipino blood and they're so proud. Filipinos are proud people. So representation does matter, a hundred percent."