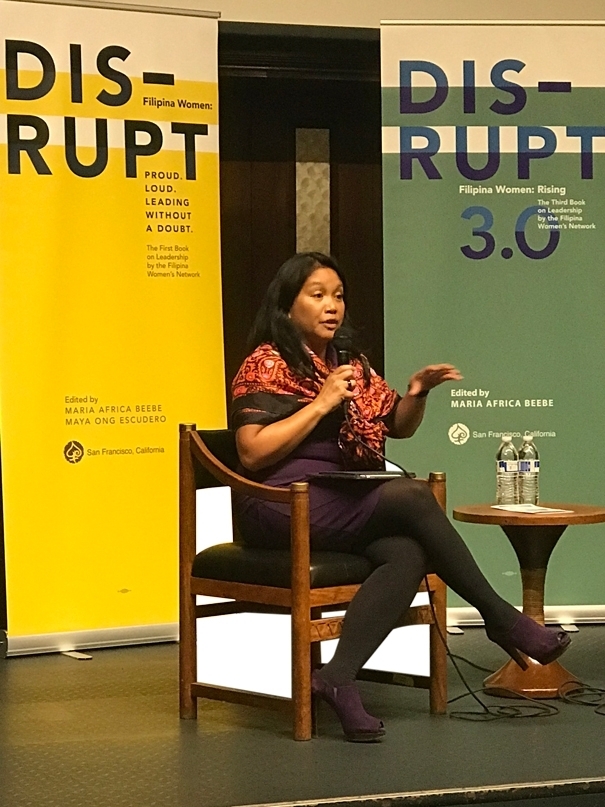 "MY first name is Greek, my last name is Spanish but I am a proud Pinay," declared Hydra Mendoza, Deputy Chancellor for Community Empowerment, Partnerships, and Communications at the Department of Education in New York City.
The event was the Filipina Women's Network's Disrupt 3.0 book launch at the Philippine Center and it was in one way, Mendoza's introduction to the Filipino-American community in the northeast.
Her father served in the military for 28 years and brought his wife and three older sisters to the States in 1964. Hydra and her younger brother were born and raised here.
"You can just imagine we grew up in a dynamic household of siblings who were able to speak their home language and have a true appreciation for their heritage and culture versus their American born siblings who didn't understand the sacrifices that were made by them and our parents," Mendoza shared.
Growing up, her dream was either to become a news sportscaster or a professional team lawyer because she was outgoing and always loved sports.
She ended up working in real estate and finance after college but she realized later that her passion was somewhere else.
Hydra stumbled into education by taking a brain development class after giving birth to her daughter 23 years ago. She fell in love with early childhood development and found her way of turning education into a career of passion.
That led to three years of being a pre-school teacher, acting director, and parent president of the Miraloma Cooperative Nursery School in San Francisco, where she was responsible for the operations of the school, including developing curriculum and conducting outreach.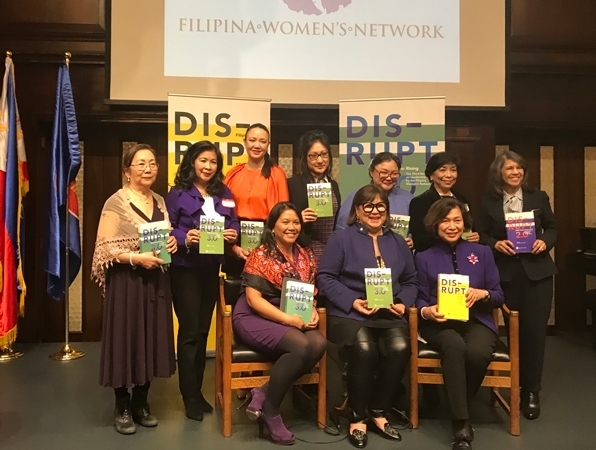 She is a founding member and former executive director of Parents for Public Schools of San Francisco, an organization focused on engaging parents and community members around key issues in public education.
Mendoza also served as Senior Advisor for Education to San Francisco Mayor (and now California Governor) Gavin Newson from 2005-2011 and then with the late Mayor Ed Lee the Mayor's Deputy Chief of Staff for Education and Equity.
"While serving mayors Newsom and Lee for 13 years, I ran for office three times, with a lot of encouragement and support and became the first elected Filipina in the city and county of San Francisco," she said.
Mendoza was the first and only Filipina elected to office in San Francisco. In 2006, 2010, and 2014, she successfully won a city-wide bid and re-election for a seat on the San Francisco Unified School District Board of Education.
"To this day there is still not a Filipina that has been elected in San Francisco, which makes me really sad," she said.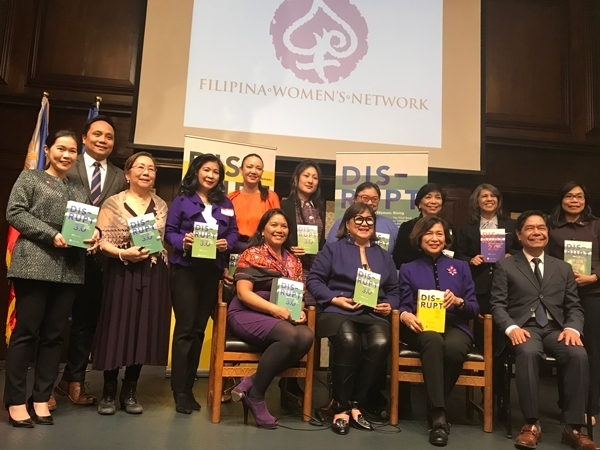 Then came the offer last year to join NYC's Department of Education as Deputy Chancellor for Community Empowerment, Partnerships, and Communications.
The New York City Department of Education is the department of the government of New York City that manages the city's public school system, the largest school system in the United States, with over 1.1 million students taught in more than 1,800 schools. 
In this newly created role, Mendoza oversees the divisions of Family and Community Empowerment, communications, external affairs, intergovernmental affairs, and translation and interpretation services, and lead the DOE's work to empower families and communities, while increasing awareness of and support for key policy issues.  
Indeed, as FWN founder and CEO Marily Mondejar said, "San Francisco's loss is New York City's gain."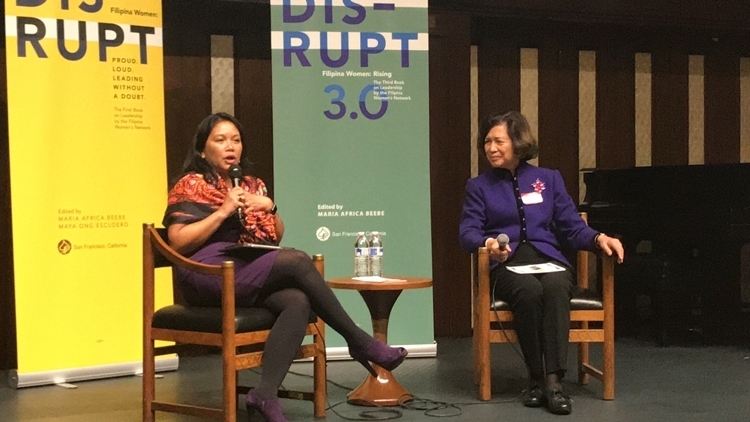 Move to New York
"Hydra is one of the staunchest allies for public school families that you'll ever find," said Schools Chancellor Richard A. Carranza in announcing Mendoza's appointment. "I saw Hydra's innate ability to connect with students and parents firsthand during my time in San Francisco, as she galvanized neighborhoods and communities to strive towards equity for all students. With her unmatched passion for our children, I have no doubt that Hydra will serve as a key resource for our families across the City."     
Chancellor Carranza sent Mendoza the job description and said he needed somebody who will pay attention to how the DOE will engage parents and community so they'd be more interested in public schools.
Carranza was formerly the superintendent in San Francisco before moving to New York during the time that Mendoza was a member of the Board of Education.
"I was his boss and now he is my boss," she said at the leadership chat with Loida Nicolas Lewis during the FWN book launch. "I think that speaks volumes about the amount of respect and trust that we have in each other."
Mendoza has spent her career empowering communities to fight for equity in education and in her new role, she looks forward to partnering with school communities across New York City to ensure every single child is receiving the education they deserve.
 "I have often been asked to serve instead of having to ask if I can," she said. "And I share this with you not to impress you but to impress upon you that the roads we travel are many and our commitment to fulfill our passion while keeping our integrity intact is critical."
Mrs. Lewis also asked Mendoza to talk about a difficult challenge in her personal life and how she dealt with.
Mendoza began by saying that they were very close to San Francisco Mayor Edwin Lee and how they were affected by his sudden death at the age of 65, then three months later, Mendoza's mom died of cancer.
"It was six months of twirling around, trying to figure out how I managed. I was president of the school board at that time, I was still serving as deputy chief of staff for the mayor," she shared.
For the first time in 25 years, she took three months off.
"It was the best way for me to recoup," Mendoza said. "Except on my trip back from the Philippines, I was getting recruited for this New York job."
Her husband Eric McDonnell works for a national organization and Mendoza said, "he could be anywhere". Both their kids are young adults.
"It was a good time to pick up our lives and do a new routine. Everything for us here in New York is brand new. Every weekend you will never find us because we are off doing something in a new neighborhood eating something delicious and listening to great music," she said. "Who gets to do that? In your mid-50s and you pick up your life, go to the east coast and you meet amazing, wonderful new friends."
"I am grateful for the opportunity to rebuild my community here on the east coast and to start with the Filipino community. I am really blessed and honored to be here," she added.