WHAT happens when you mix a group of guys behind some of Manila's most successful and popular bars with an established New York-based Filipino chef who has a loyal following, and an upcoming Filipino chef who specializes in Japanese cuisine?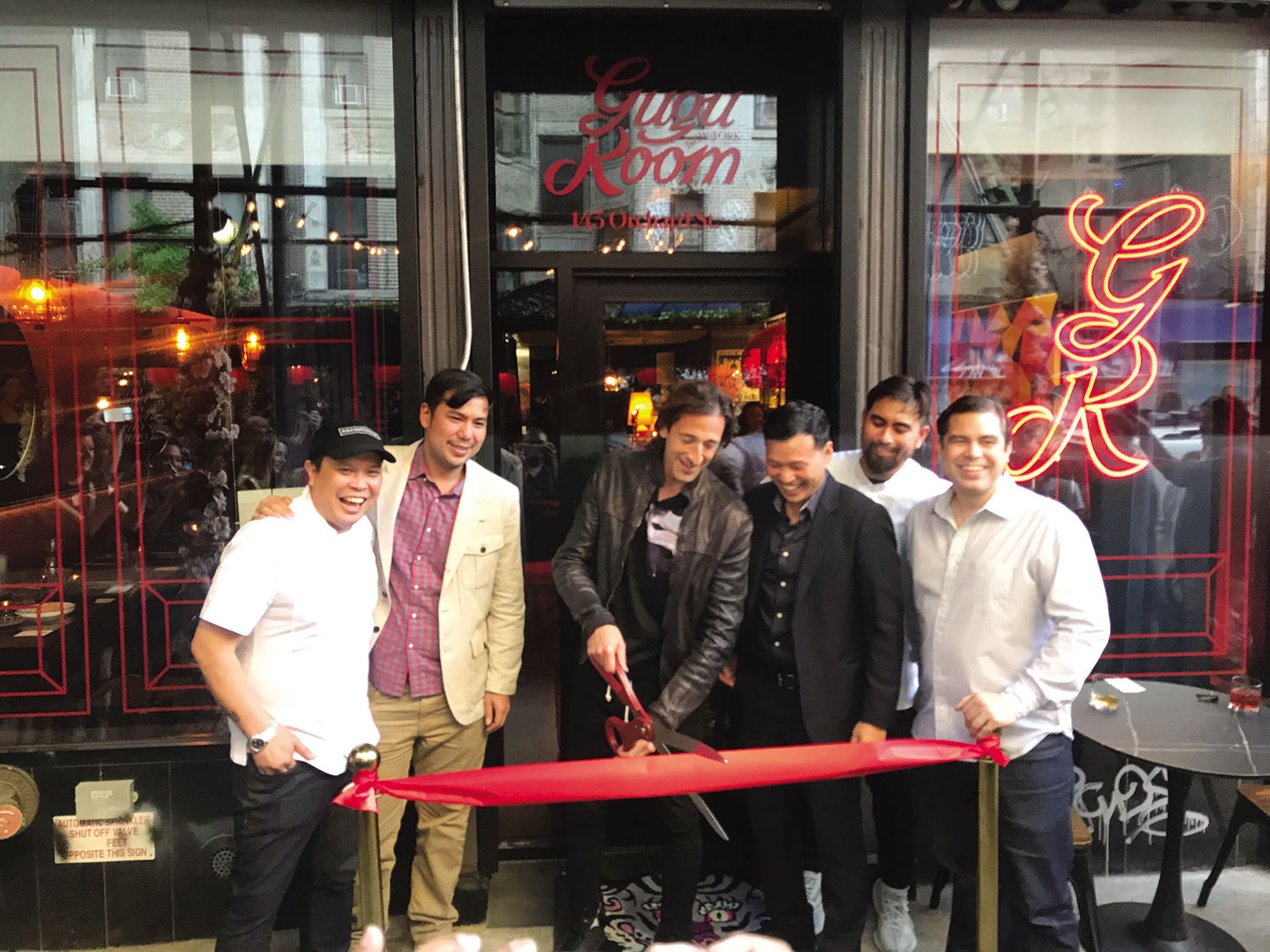 You get Gugu Room, New York City's newest Filipino-Japanese watering hole. Taking over the spot of Tsismis NYC on the Lower East Side, Gugu Room formally opened its doors last week.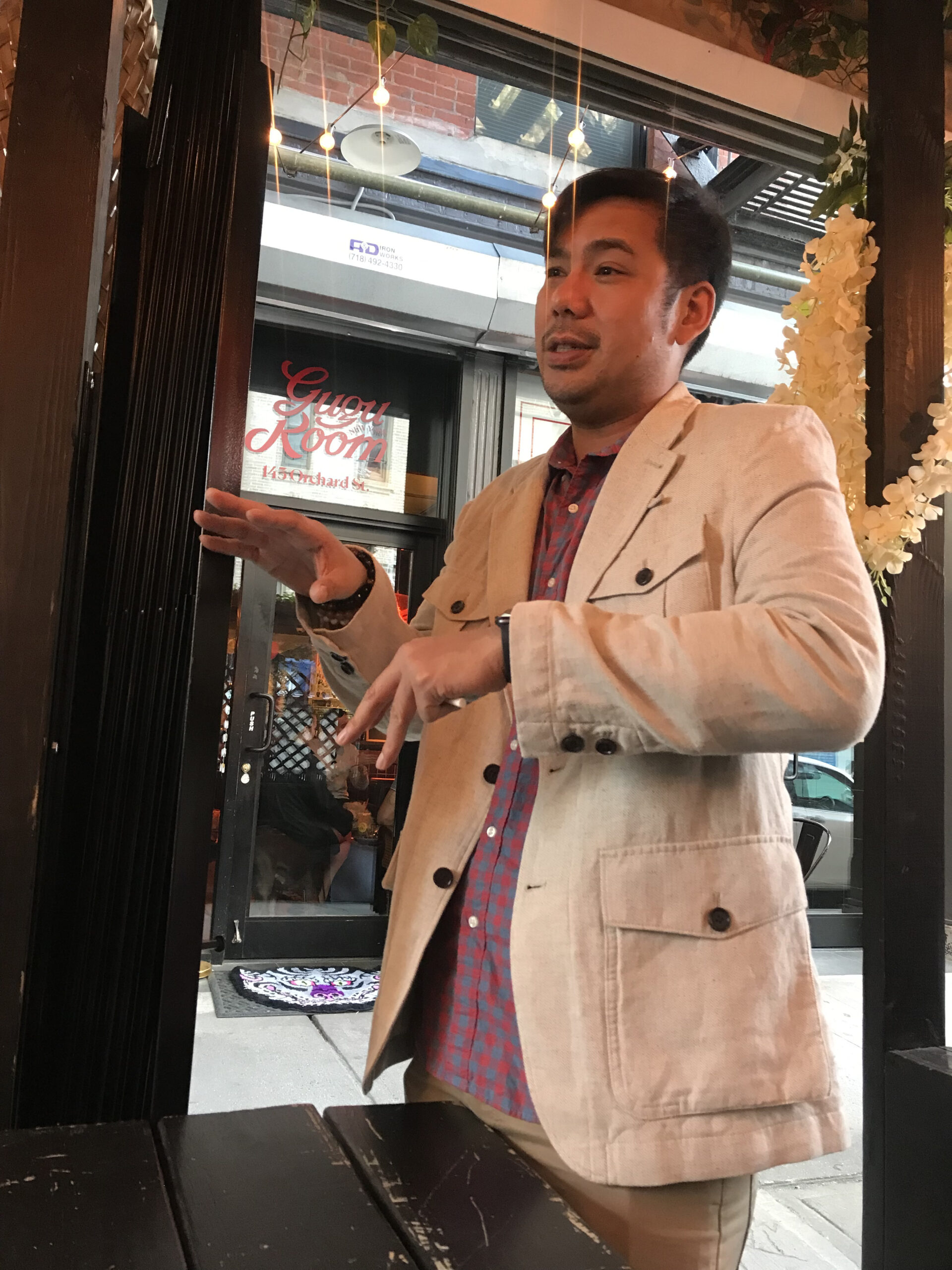 The powerhouse team includes restaurateur Marco Viray of Kampai and Joe's Brew, the music and vibe are by Groove Manila's Jason Soong and memorable cocktails were concocted by Lee Watson of The Spirits Library in Poblacion while the culinary side is led by chef Aris Tuazon (Ugly Kitchen) and chef Markee Manaloto (Kissaki).
Gugu Room starts as a restaurant in the evening and it slowly transitions into a bar and cocktail lounge around 9:00 p.m. with a DJ spinning music and turning it into a party.
Why the name? 
Well, the inspiration is Jose Rizal, the national hero of the Philippines, and his brief, romantic interlude with Seiko Usui, a samurai's daughter. Rizal called her O-Sei-San and their love affair happened during his short stint in Japan before heading to New York City.
On the wall of the restaurant are paintings of Rizal and O-Sei-San and in the restroom, copies of Rizal's love letters to her.
"Rizal ended up going to New York and got stuck in the blizzard of 1888. So we wanted to work around the story of that love affair, a mix between Filipino and Japanese culture," Viray told the Asian Journal. "And at the same time, we call it gugu because in Japanese, it is a term of endearment."
Viray started with a craft beer business and eventually became an owner of bars and restaurants such as NoKal and Kampai both in Poblacion in Makati.
Gugu Roots
"With the bars back home in Manila, our goal is always to be world-class. So when you are world-class, you can be anywhere in the world and you have a certain standard when it comes to music and flavor. That's what we tried to accomplish back home and all I had to do is to bring that here in New York," said Jason Soong.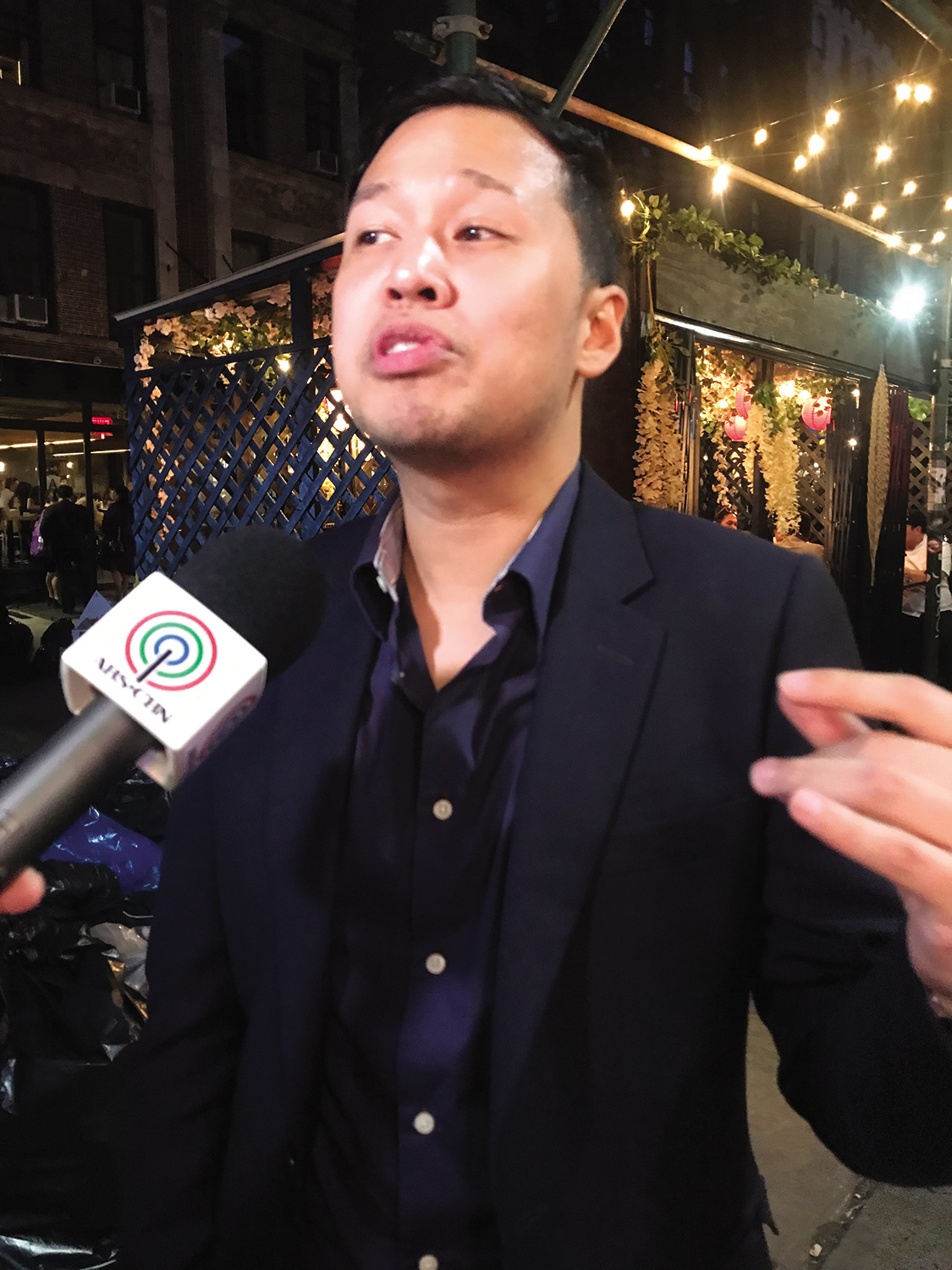 The team credits Hollywood actor Adrien Brody for the idea that they talked about in Manny Pacquiao's match last year. According to Soong, Brody felt that Filipino cuisine might still be a bit distant for Americans so they need to use a bridge, in this case, Japanese.
"He is our first guest and he wanted to see if he was right. It was actually a good idea and when he said that, it was a lightbulb moment," Soong added. "We tried and I think we nailed it."
He admitted that they initially got some flack when they talked about the concept.
"We were told, 'Iilan na nga lang ang Filipino restaurants, babaguhin niyo pa' and I said, you know what, I feel like we have much more to offer than just a Filipino restaurant. Our goal is to open something that every Filipino would be proud of," he said.
"We just wanted to be more approachable," Viray quipped. "I wouldn't say we're fusion. I would say it's a mix of traditional dishes, but we do have some dishes that are new Filipino and also new Japanese."
Gugu Room is also attempting to get the late-night crowd aside from casual diners.
"This is a neighborhood where people party, you know, it's a late-night crowd and that's why we also focused on the bar. We made sure that the bar program is great because we are expecting a lot of people aside from the dinner crowd to stay and drink. and have some fun and enjoy the music," added Viray, who lived in Los Angeles and New York for ten years before returning to Manila in 2016.
Menu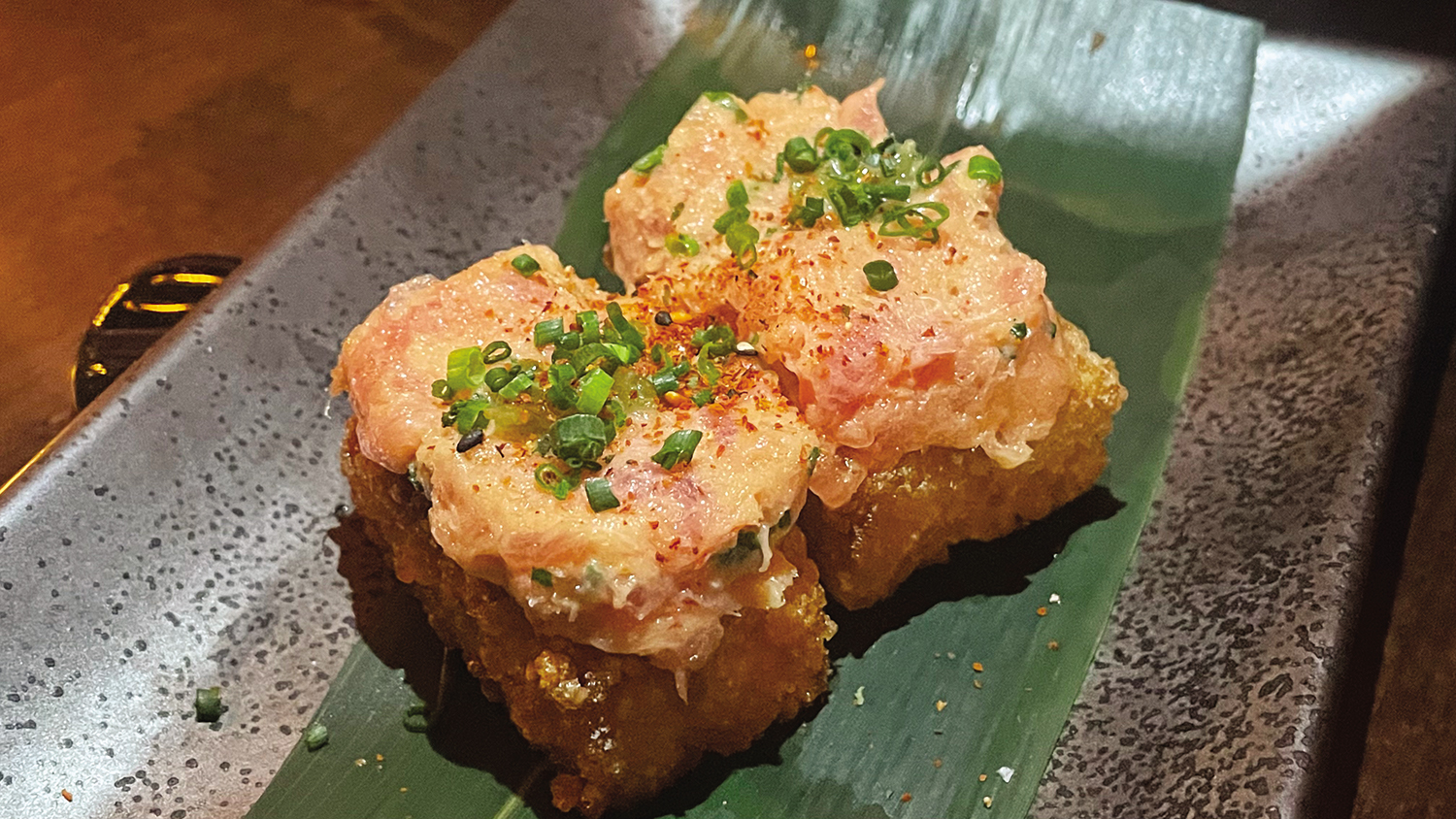 Gugu Room offers both Filipino and Japanese dishes. Chef Aris is bringing his classics including his short rib kare-kare, crispy pata, and beef bone marrow salpicao. Chef Mark on the other hand brings the Japanese element like agedashi tofu, chicken karaage, spicy kani salad, and various yakitori.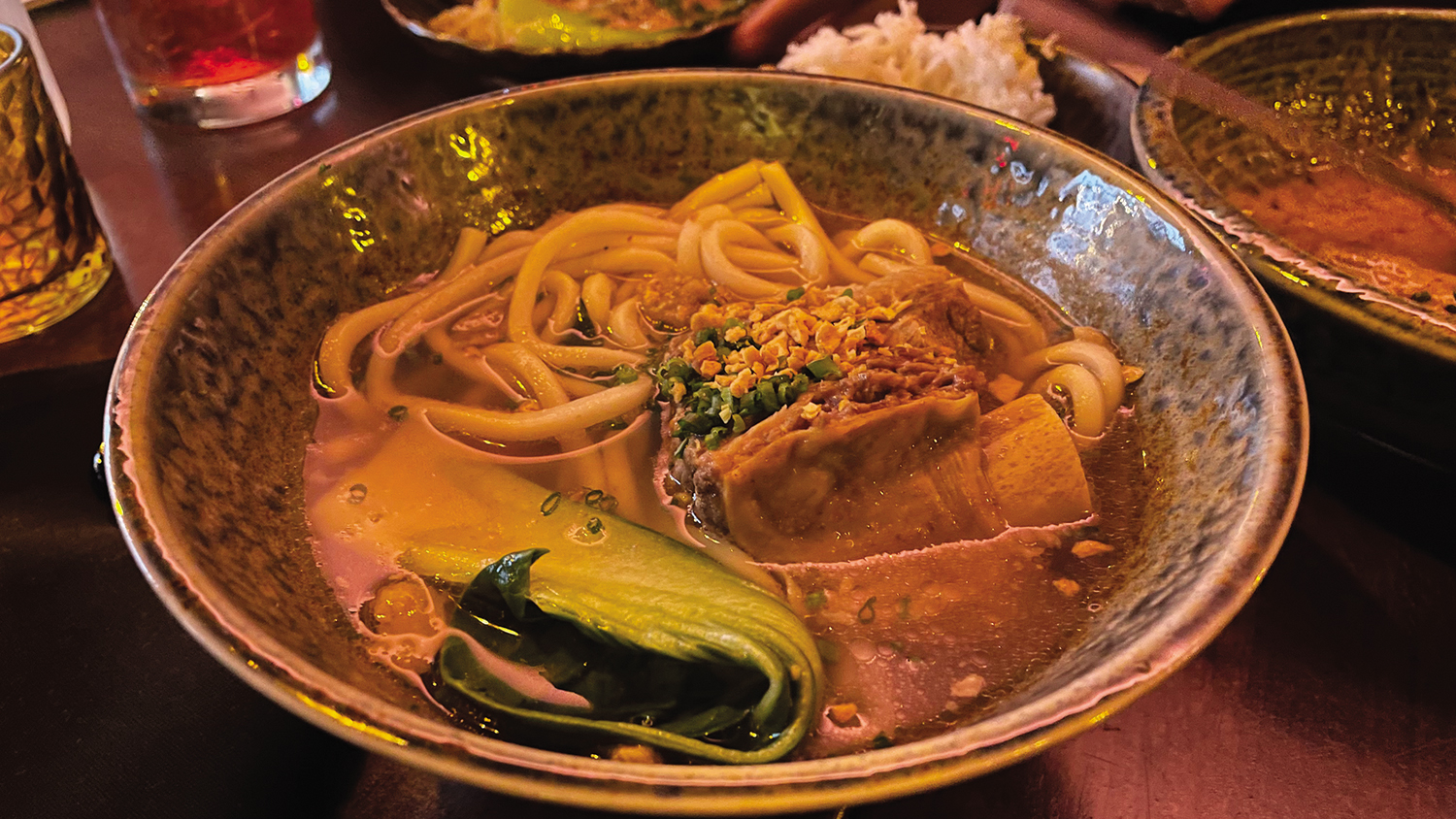 Then there are some dishes that meld both Filipino and Japanese flavors such as crispy karashi bagnet, cod katsu sisig, and bulalo-style short rib udon with bone marrow.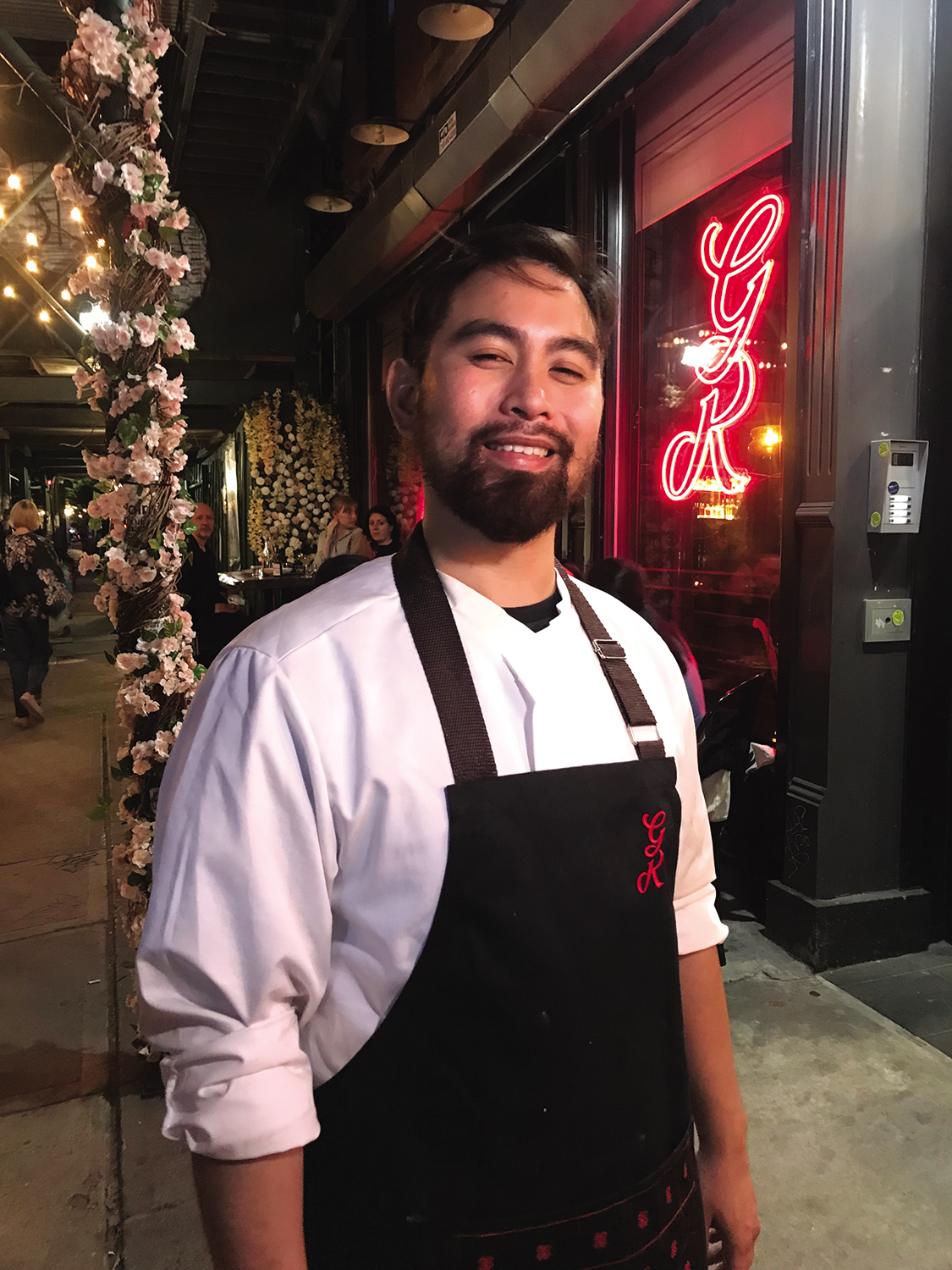 "Aris and I work well together, I guess that's the secret," said Mark Manaloto. "All of us are first-timers in opening a spot in New York, except for Aris, he is a veteran. I think it's gonna go well, I'm pretty confident."
Manaloto moved to Michigan from Manila when he was 20 years old. He left Michigan to work here in New York in the restaurant called Kissaki.
Chef Aris Tuazon has been doing a pop-up for Ugly Kitchen at Tsismis NYC since his spot in the East Village closed during the pandemic. He has established quite a following in the community that follows him wherever he goes – from Grill 21 to Cafe 81 to Ugly Kitchen. It is a testament to the classic and beloved Filipino flavor profile that he offers.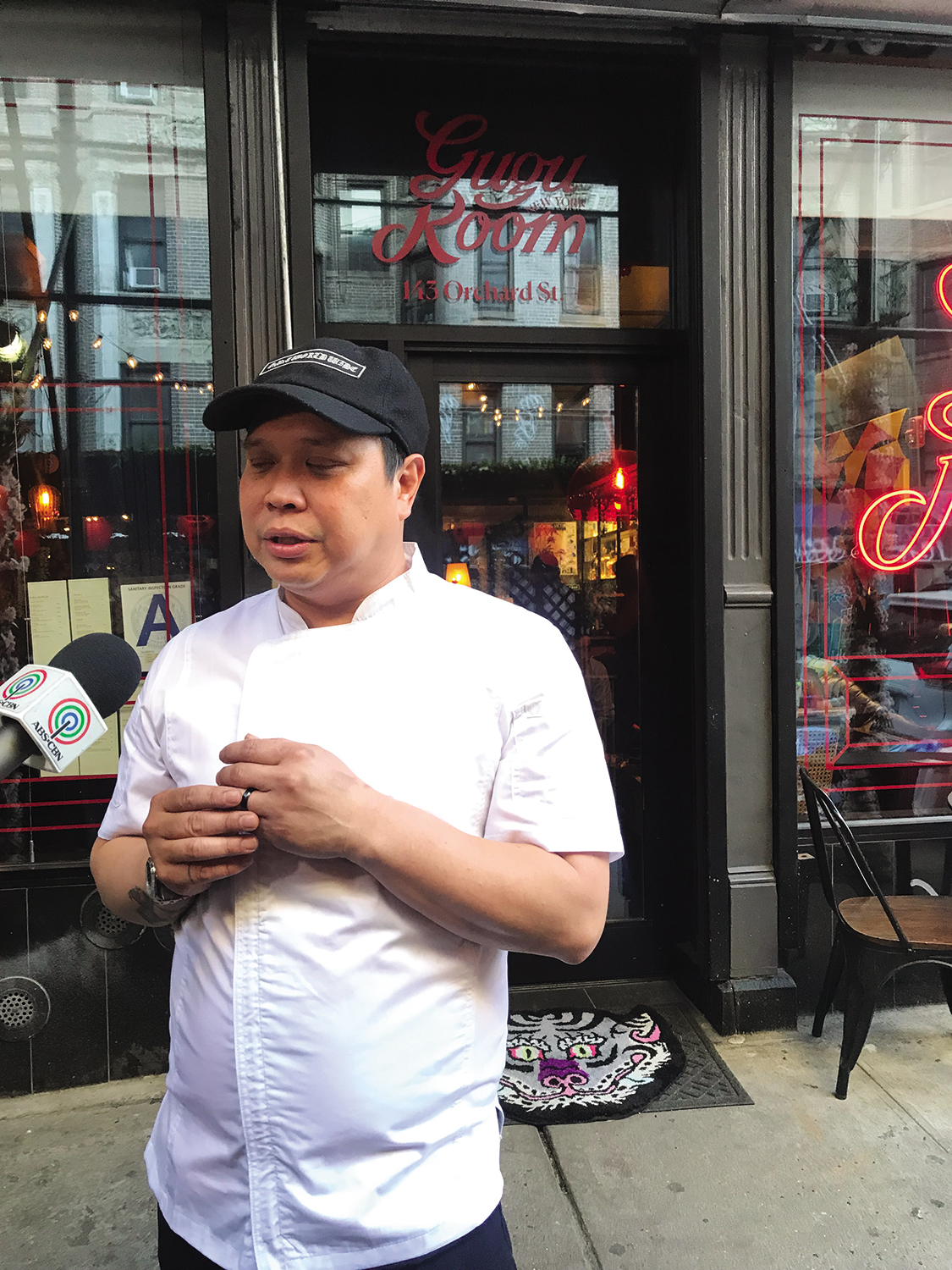 He is thankful for this new chapter in his culinary career and like Manaloto, he is happy to work with partners who have become friends. His Manila-based partners credit him for the experience and the know-how on how to do business with bars and restaurants here in New York.
For the cocktails, it's Lee Watson, a Filipino American originally from Portland, who is at the helm.
There are a few puns on the cocktails menu, a nod to the Jose Rizal and the Japanese theme. It goes beyond the names though, since they incorporated Filipino ingredients and alcohol into these libations.
Case in point: El Fili Daiquiri if you're craving some spicy mango daiquiri. Their version is made with Gina mango juice and Tanduay rum, mixed with Japanese chili. Calamansi juice makes an appearance in a few cocktails such as Gugu Midori Sour and Wasabi Mar-Gari-Ta and the langka (jackfruit) is the star of the Langka & Lemongrass shochu drink.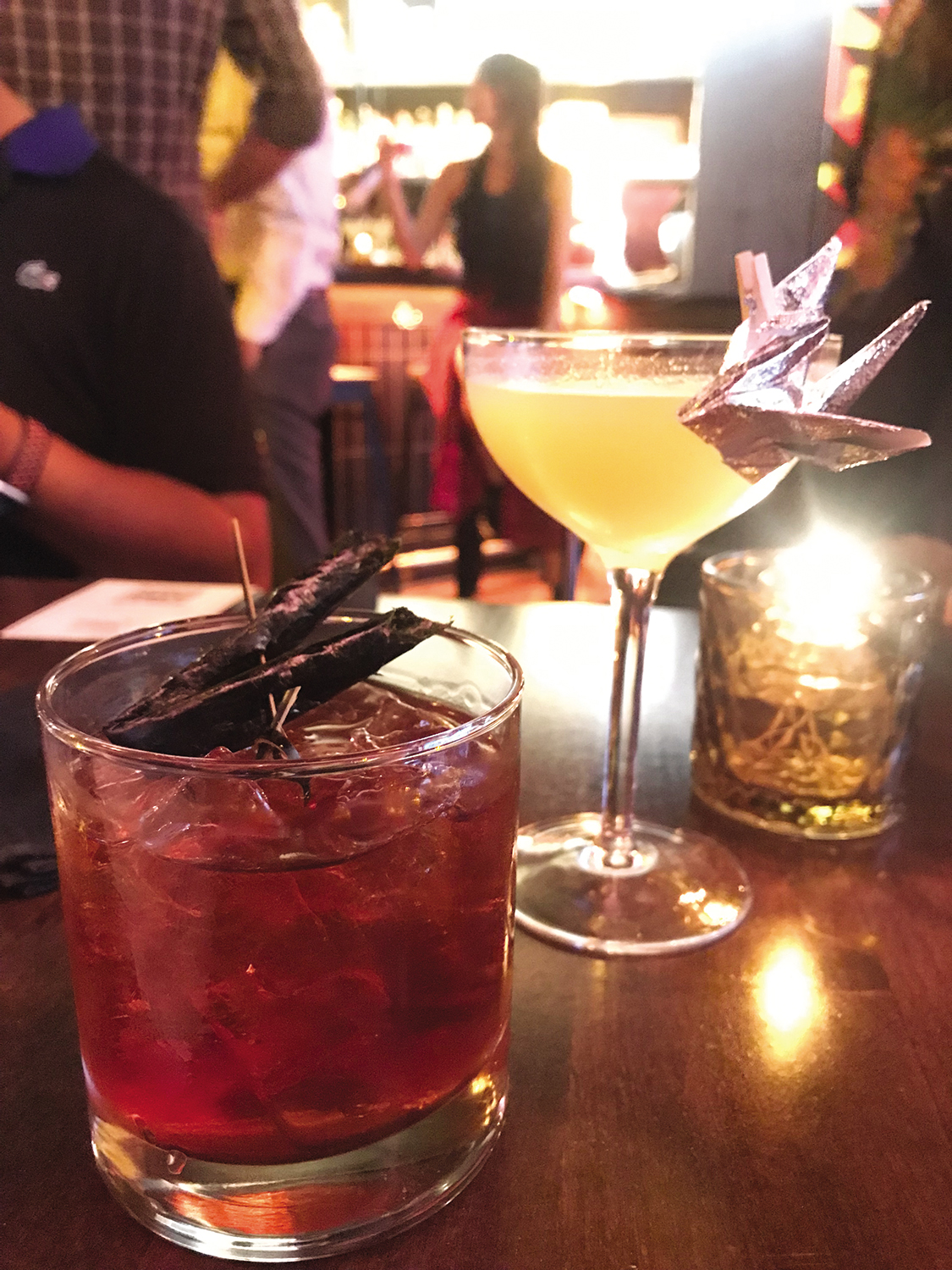 "We put a twist on the classic cocktails and just incorporated the two cuisines and their ingredients, which is kind of the idea of the whole concept," Watson said.
Asked to pick his favorite, Watson did not hesitate and chose Wasabi Mar-Gari-Ta (blanco tequila, Cointreau, calamansi honey, lime, wasabi, pickled ginger, smoked salt rim).
"Conceptually it kind of makes sense. If you think about your plate of sushi, it always has the wasabi and the pickled ginger side by side. And it's those two classic flavors mixed into a margarita with Philippine calamansi, that's one of the drinks I personally like the most," he added. "Calamansi has a little bit more depth and flavor, a little bit more punch, a little more acidity. It's a little tricky to find it here in New York, but we made it happen."
There are also dozens of Japanese and American whiskeys from the full bar, along with sake, shochu, beer, and wine by the glass or bottle.
Gugu Room is located at 143 Orchard Street and it is open for dinner Tuesday-Thursday from 5 pm-10 pm with drinks until 11, Friday-Saturday from 5 pm-11 pm with drinks until 1 am, and Sunday from 1 pm-9 pm.