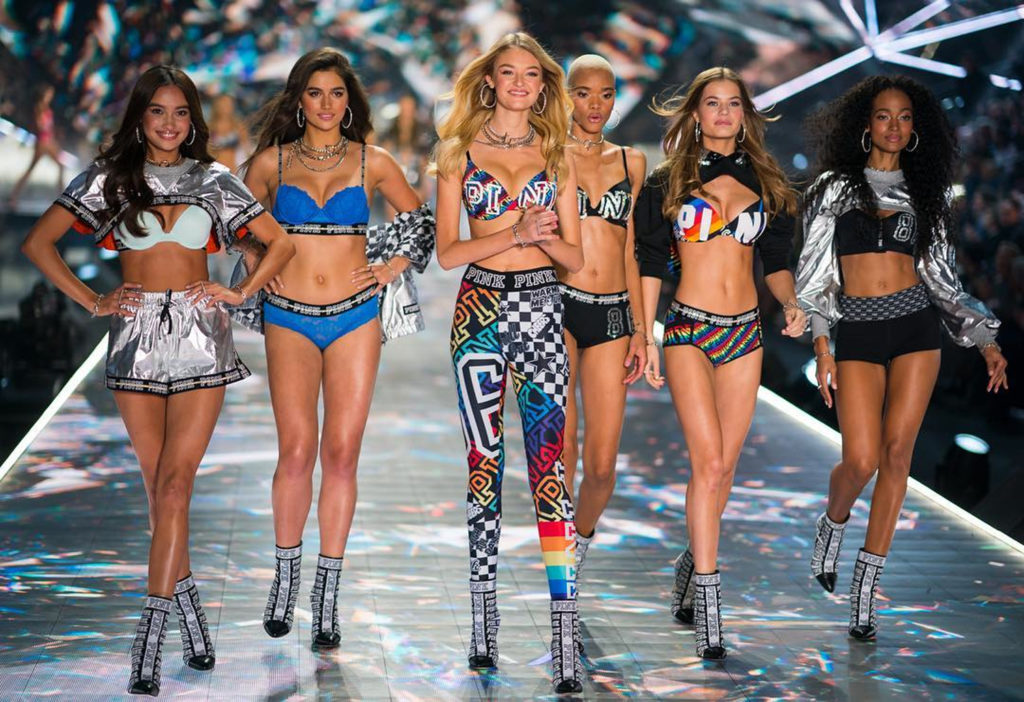 KELSEY Merritt made history on November 8 when she became the first Filipina woman to walk in the Victoria's Secret Fashion Show, an annual spectacular event that highlights some of the best and well-known fashion models in the industry including stalwarts such as Adriana Lima, Gigi Hadid, and Kendall Jenner among others.
And finally this past weekend on Sunday, December 2, the rest of the world saw the fashion show (from pink-carpet interviews, model profiles and a behind-the-scenes look at the making of the event included) shot and produced live at Pier 94 in New York City, as it was screened online and on ABC network.
Kelsey was the fourth model to walk during the PINK segment of the show as singer Bebe Rexha performed "I'm A Mess."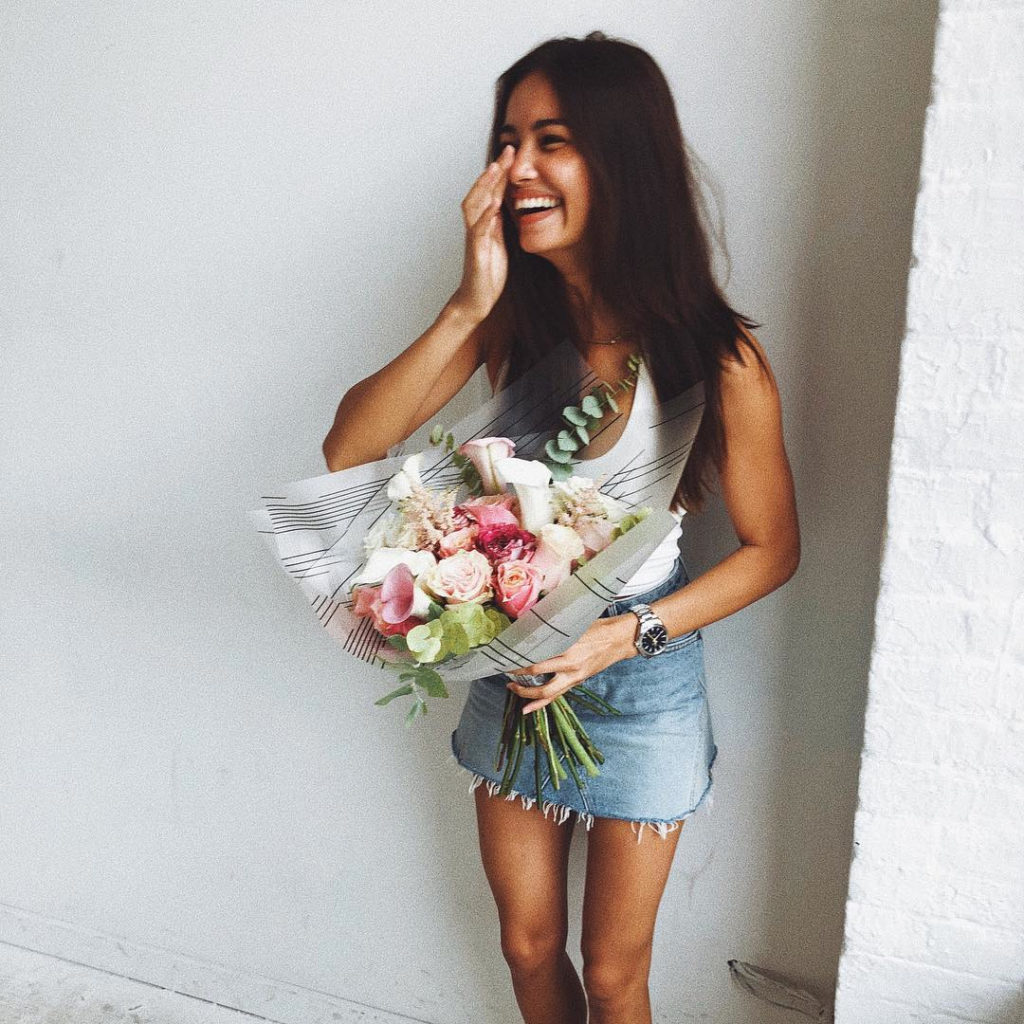 The historic casting is not lost on the 22–year–old model who grew up in Pampanga watching the fashion show as an impressionable teen.
"Siyempre lumaki ako sa Pilipinas, lahat ng mga Pinoy superfan ng Victoria's Secret tapos wala pang Pinay na naging Victoria's Secret so nung lumipat ako sa New York, gusto ko maging unang Pinoy na makapasok, naging goal ko talaga na maging part nito kasi wala pang nakagawa nun (I grew up in the Philippines and every Filipino is a super fan of Victoria's Secret and no Filipina has walked the fashion show so when I moved to New York, I wanted to be the first one to get in, it became my goal to be a part of it because no one has done it yet), " she remarked in a recent interview with the Asian Journal.  
Back in July 2017, Kelsey tweeted, "Mark this tweet.  Makakapag VS din ako balang araw (I'll be a VS model too someday) #lawofattraction "
One can call it destiny, claiming it, or in her own words, law of attraction. She achieved her dream a little more than a year later.
On September 7, she posted on her Instagram account @kelseymerritt the big news that she has been working on since she moved to New York.
"WE DID IT PHILIPPINES," she wrote, followed by exactly six exclamation points and three Philippine flags. "What an honor it is to be the first Filipino to walk in the Victoria's Secret Fashion Show 2018!!! Ahhhhhh I can't believe this!!"
"When I booked it, I was so happy and more than that, everyone else was happy. Parang there was nothing more accurate than me saying that my success felt like the success of the whole country," she added.
Behind the hard work
First, it was not a walk in the park.
To say that she had to go through the wringer would be an understatement.
"I am not exaggerating when I say that this is literally the hardest job you can get in the world. It was so hard that there has never been a Filipino in it. I can't explain how much hard work I put in on this," she said.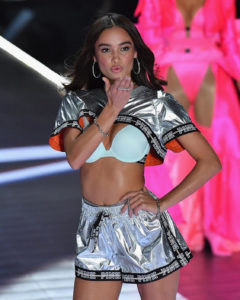 Since she was already represented by an agency, she was told a couple of months before the casting process began that she was "pre-approved", meaning she did not have to go through the casting cattle calls with hundreds of other models.
They choose a select number of girls to do the first casting and when they told her that she was going through, she told herself 'This is it. This is my chance.'
Her agent then told her three things: she had to prepare herself, she had to work out and she had to, well, look her best.
So she did. She worked out regularly and changed her diet, removing pizza and burger out of the equation.
The thing with the fashion show is that there was actually no guarantee as to who gets to go through, even for girls who are already working for the brand.
But she was hopeful.
Kelsey went on the second day of casting and that's when the models learn if they get a callback for the next round of screenings.
She hurdled that step. Next was the runway walk.
"The callback happened a week after the first casting. It was the real deal, the big girls fighting for spots. I go in this room and I see all these girls that I follow and admire," Kelsey recalled. "We all want the same job. It was freaking me out, I never imagined I'd be in that situation."
Faced with her competition, Kelsey realized she was already telling herself that if ever she didn't get in, it was already a great experience to be in that room with all of the girls.
She found out the good news a few days later when she went to her agency for another casting job. 
"I saw the flowers and they told me I got the show. It was the most nerve-wracking thing. The anticipation was killing me," she shared.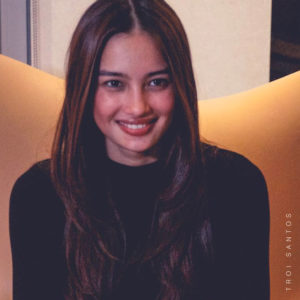 Journey to modeling
Kelsey was born in Pampanga. She grew up there and that's where she went for her high school studies. She didn't know about modeling and how there was an industry behind it.
"I was so detached from Manila that I was living in my own world in Pampanga," she admitted.
A friend of hers did modeling and she would go to Manila for modeling jobs.
"I found it interesting so I started going with them and my career started there," she recalled.
Kelsey began doing fashion shows, photo shoots, editorials and ad campaigns. Then she moved to Manila when she enrolled for college at the Ateneo, where she took up communication. She graduated in 2017.
The Fashion Show
For two months, Kelsey prepared and worked hard to prepare for her Victoria's Secret runway debut.
On the night of the show, she was worried that her nerves might take over, although she knew that with the preparation she had to do for the show, she felt ready. Then she relaxed.
"All I could feel was that I was excited to be there. I was expecting to be nervous but I wasn't," she shared. "The energy backstage was so good and everyone was lifting each other up. It was a good atmosphere and I was so excited and thankful to be there."
The moment she was on the runway, she relished it although she couldn't really see the crowd and all she could see was the lights and the cameras.
She also shared a story that happened during rehearsal.
Kelsey looks up to Adriana Lima and back when she was still based in the Philippines watching the VS fashion show, she would copy the poses Adriana would do.
On the sidelines, she watched Adriana, the quintessential Victoria's Secret girl, as she did her thing.
"She is beautiful and so amazing on the runway. It was an emotional time because it was her last show and VS gave her a tribute. Every model at the rehearsal was crying," Kelsey said. "To be able to walk with her on her last show…I felt honored. This was someone I looked up to growing up and I couldn't believe I was a part of it. It meant a lot to me."
Inspire young girls
"Never did I imagine that I'd be on that runway," Kelsey said, after achieving her dream of working with Victoria's Secret and walking the runway for the VS fashion show. "Coming from my experience, this is something that I never thought would be possible."
"If I could go back and tell myself, I would tell her 'Dream hard, dream big!' Don't limit yourself to what you think you can only do," she added.
Kelsey had brunch recently with her parents who are both still based in Pampanga and they told her that they're so proud of her.
"My mom is my number one stalker. For her to see me grow from a small town girl to now a Victoria's Secret model. She's my number one fan," she said.
Pinay New Yorker
Kelsey's life has changed throughout this whole process.
A day in the life of this VS model: "When I wake up, I have my coffee, then go to the gym. If I have casting, then I do that. I usually do my workouts before work so I don't have to think about it anymore."
She lives a healthy lifestyle and works out every day to accommodate the occasional cheat meals, which is usually just desserts and sweets. "That's the hardest thing I had to give up in preparation for the show. I could give up pasta, burgers no problem. I have to have it every day," she said.
When she's not working out, she's at home, which is her place to go unwind.
"I am a homebody, I love staying at home reading books. New York is great but it also crazy," she explained.
For her comfort food? "Pinoy food talaga, Pinoy siyempre (Pinoy food really, Pinoy always)," she said laughing. "I love bistek, super. Adobo, sinigang, lahat (all of it)." 
In her apartment, she only cooks Filipino dishes.
"Pag pumupunta ako sa Filipino restaurant dito, parang hindi siya parehas, parang gusto ko ako yung nagluluto. Alam ko yung gusto ko, yung lasa at timpla (When I go to a Filipino restaurant here it's not the same, I like it when I cook. I know what I want, the taste and the exact blend)," she quipped.
Next goal
So, what's up next for her?
Her initial next goal after VS was to work with Vogue, which also happened as well with a recent feature on Teen Vogue. So she recalibrated to focus on her next goal now.
"Maybe do a designer show, like walk for Dior or Dolce & Gabbana. Something big, something I never thought I'd ever do" she said, putting it out there like she did when she tweeted in July 2017 her Victoria's Secret aspirations.
For now, it's sky is the limit for this young model, keeping a positive outlook despite comments from netizens and bashers that her Victoria's Secret casting was not revolutionary because she looks more white than Filipina.
Kelsey chooses to engage with fans and supporters instead, particularly those who have been with her since day one.
"You guys have always been there for me. I hope I can meet all of you when I go home to the Philippines. Sobrang thank you sa lahat ng support ninyo (Thank you to all of your support)," she said.