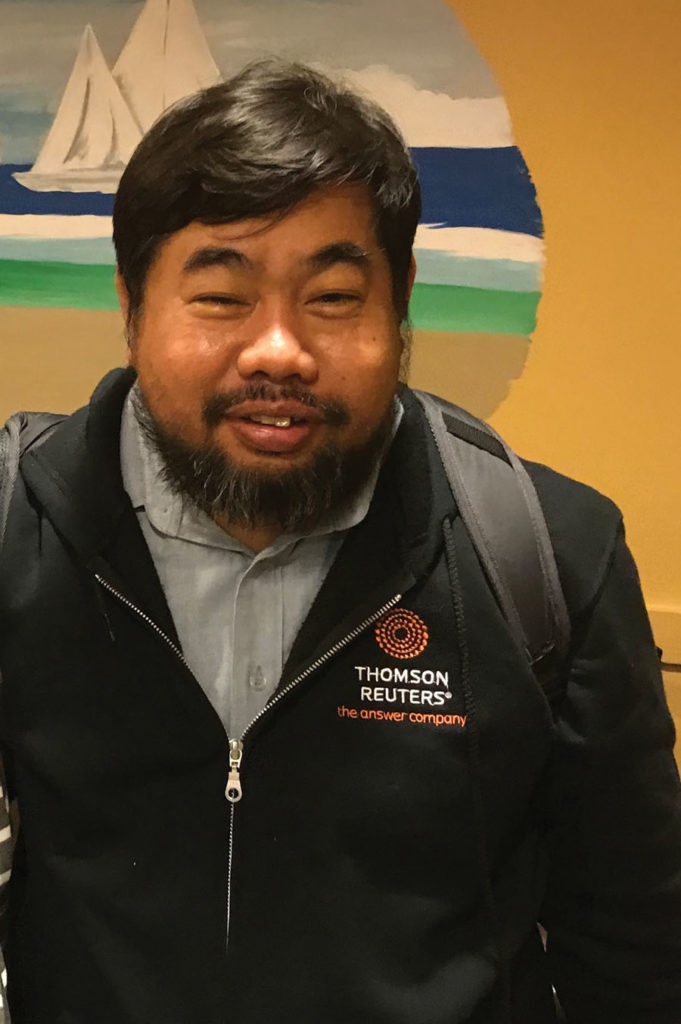 When Manuel Mogato won the Pulitzer Prize for International Reporting earlier this year, he became the first Philippine-based journalist to do so after 75 years when Carlos P. Romulo won it way back in 1942.
Mogato worked with his colleagues Clare Baldwin and Andrew R.C. Marshall and won the Pulitzer Prize (International Reporting) for their relentless reporting that exposed the brutal killing campaign behind Philippines President Rodrigo Duterte's war on drugs.
Mariel Padilla is a graduate student of journalism from Columbia University who worked in the past summer at the Cincinnati Enquirer where she worked on the opioid crisis in Cincinnati. The staff won for a riveting and insightful narrative and video documenting seven days of greater Cincinnati's heroin epidemic, revealing how the deadly addiction has ravaged families and communities.
Both Filipinos (one a veteran, the other a newbie) won for their work on two disparate drug issues—one on the drug war in the Philippines and the other on the opioid crisis in an Ohio town.
This year, their paths crossed and found themselves belonging to the elite group of Pulitzer Prize winners. The Pulitzer Prize is the highest and most prestigious award in journalism, literature and music composition.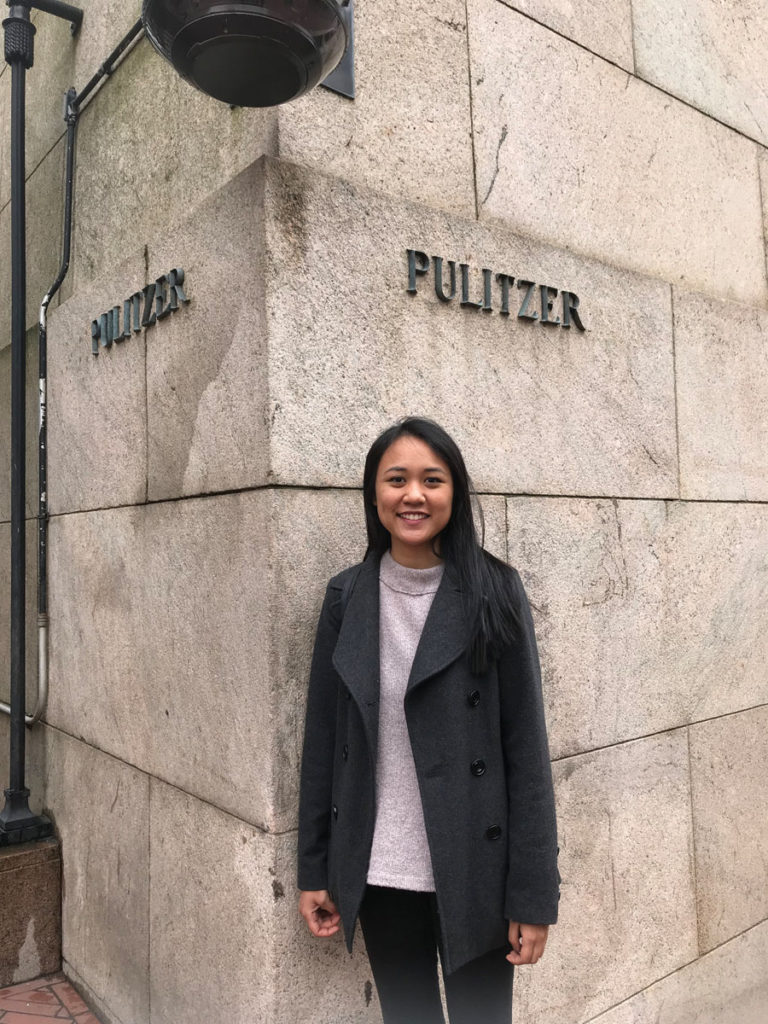 Her story
She was taking notes while her professor was talking. One of her friends was on her laptop watching the announcements as they were coming and she texted Padilla during class asking 'Did you just win a Pulitzer?'
She replied with 'I don't know' and her friend replied back and said that the Enquirer just did. "I was silently freaking out and I didn't want to interrupt the class so I waited until the break to check it myself," she shared.
Padilla knew that the Enquirer had won but she did not know if her name was attached to that win at all until her boss there texted her with 'Congratulations! You're a Pulitzer winner.' That was when she officially knew.
Padilla worked at the Cincinnati Inquirer as an intern last summer. She was the breaking news intern so she did crime, courts and breaking news. This project was a full newsroom effort and there was one weekend during the summer where every single journalist in the newsroom went out and reported on the different angles of the opioid crisis that is especially prevalent in Cincinnati.
"I was told to go to the jails every morning and look through the arrest lists and check which ones are related to the opioid epidemic," she recalled.
She would then take pictures of them and go back to the office where she created a database for all these information, which would then be shared with all the other journalists. The information she collated would end up being used in the writing process.
Mariel also did some interviews and shadowed other journalists as they went out in the field.
She got the internship while she was still in college and there were 7 to 10 up for that internship.
Patty Newberry, her professor and adviser and was one of the main reasons why she chose journalism. Padilla was initially an English major and didn't think she wanted to be in journalism until she took Newberry's class in her junior year.
"It was a local news reporting class and I was writing about local schools and board meetings and I remember thinking that my writing could help people in the community and that's when I fell in love with journalism," she said.
That summer experience was Mariel's first ever professional experience in a newsroom. The amount of things she learned was so much, she said.
"I learned how newsrooms worked and how fast you have to go and write but the biggest thing I found in that newsroom was everyone's dedication to the people and the community and I think that watching some of the senior reporters there and how they dealt with very sensitive issues was great to see in person and that really helped me how to become a better journalist," she added.
No one in the family works in the media. Her dad is an engineer while her mom is a statistician. She has an older brother in med school and a younger brother in college studying math.
"When I told my parents I wanted to do English, they were not happy. It took a lot of conversations about why I want to do what I love, which is reading and writing and learning," she recalled. "They were kind of pushing me to think practically so I got another major in communications so I have a fall back and I can do PR or marketing and I think that calmed them down a little. They've been supportive but still nudging me about how to make money."
Now, at 23 years old, she is already a Pulitzer Prize winner.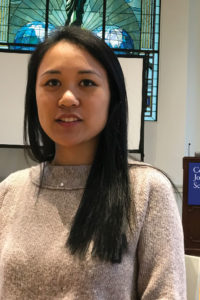 "I texted them while I was in class. They were the first people I told. My dad was just so excited, he told me later that he stopped his meeting and told his co-workers about the news. They're very proud," she shared.
A few weeks after our interview, Padilla finished her 10-month program and became a member of the 2018 graduating class.
Since she decided late in the game to get into journalism, she felt like she needed to do more school before she entered the workforce since she didn't study it officially.
"I knew I wanted to do it in New York, I've always loved New York. I applied to three New York schools and a Boston school and I got into Columbia," she quipped.
Just being around the amazing professors here, and the connections and events and mentorship. I am still in awe when a certain professor gets into a room because I know all the great work that they have done and that is amazing.
Padilla recently accepted a six-month fellowship opportunity with Sheila Coronel for a project related to the Philippines. For her long-term plan, she said she has goals but nothing is set in stone.
"I hope to keep pursuing journalism. I am in the data concentration here so I am trying to mix data and investigative skills with writing," she explained.
When she started the program last year, she was told to talk to someone about her interest in the data program.
"They told me to talk with Sheila, she's one of the deans.  I walked in and I didn't know who she was at all and halfway through our conversation, she asked, 'Are you Filipina?' and I said 'Yeah'. She's like, 'Me too' and I said 'Cool'. We talked a little bit about her but I still had no idea about her and how big she was until I got home and I googled her," she said, sounding embarrassed.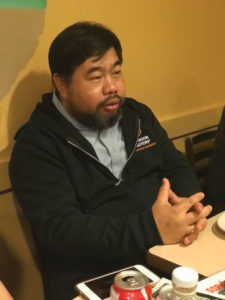 Mogato's way
Last year, The New York Times won a Pulitzer for Breaking News Photography for "They Are Slaughtering Us Like Animals."
This year, Reuters (including Mogato) won a Pulitzer for International Reporting for "Duterte's War: Inside the Bloody Crackdown in the Philippines."
Mogato, Reuters' Manila-based veteran correspondent, shared honors with Clare Baldwin and Andrew R.C. Marshall. The citation reads: "For relentless reporting that exposed the brutal killing campaign behind Philippine President Rodrigo Duterte's War on Drugs. Mr. Stephen J. Adler, Reuters Editor-in-Chief said of the winning entry, it "demonstrated how the police in the President's 'drug war' have killed with impunity and consistently shielded from prosecution."
The 55-year-old journalist has built relationships with the community, local police and the various organizations he worked with throughout the more than three decades he has spent in the field.
Over empanadas and coffee at a Cuban restaurant in midtown Manhattan, Mogato told some members of the Filipino American Press Club of New York his own back story, starting back in 1983 when he joined the Metro Manila News Bureau of the KBL party which was then busy preparing for the Interim Batasang Pambansa elections for the following year.
He was then a newbie, a fresh mass communication graduate from the Pamantasan ng Lungsod ng Maynila. After the elections, they were absorbed by People's Journal where he worked the graveyard shift covering the police beat in the Eastern Police District.
He also worked as stringer and reporter with various agencies and publications such as Asahi Shimbun, Manila Times and Manila Chronicle.
"Hindi pa nga nag si sink in eh," Mogato said about his win, laughing heartily.
The announcements were made at 3:00 pm in New York. It was 3:00 am in Manila and Mogato was sound asleep. He was awakened when his phone rang.
"Ano kayang istorya? May lindol kaya? Tapos sabi sa akin ng editor ko, 'I have good news for you. You won a Pulitzer Prize," he shared.
On the other end of the line, dead silence. Mogato said he froze and muttered an incredulous 'Talaga?'
He wasn't able to go back to sleep as the phone calls kept coming.
His office told him last January that some of their works on Duterte's drug war were submitted for consideration. He said he shrugged it off, knowing that the Pulitzer Prize was American centric.
In 2003, he joined Reuters as a general assignment reporter.  He has covered major political and security events in the country's history, from the downfall of dictator Ferdinand Marcos in a near bloodless "People Power" uprising in 1986 to the ouster of the another leader, Joseph Estrada in 2001, to the meteoric rise of maverick southern mayor Rodrigo Duterte as president.
He recalled one of the stories he remembered while he cultivated his relationship with his sources, including the military and police. It was 1985 and Marcos was still in power.
It was a birthday party and they were having drinks with the police. He noticed a couple of men who were silent and were not talking. Around midnight, the police left with the two men.
"After 30 minutes, tumawag yung mga pulis sa radio, may encounter daw. So kami naman, pumunta to cover. May dalawang tao nakabulagta sa kalye. Yung kainuman namin kanina," he shared. "Sabi sa akin, 'Huwag ka nang maingay. Isulat mo na lang, mga holdaper'."
He also remembers going to Davao in 1986 to cover Alsa Masa issues. President Duterte was just a vice mayor then. Two years later, he ran for mayor and won.
"To survive Davao, kailangan matapang ka. Kaya siya kinatakutan. Yung formula niya, maraming namamatay na addicts, petty criminals. He saw that it was a good formula to control the city kasi natakot sa kanya lahat. Yung formula nay un, in-apply niya nung naging presidente siya," he shared.
"From July 2016 to December 2017 3,900 people were killed, ito yung mga nanlaban, killed by the police. Then 2,000 plus yung vigilante killings. Ito yung drug war. Bumagal na during the first four months of 2018, nasa 280 na lang, konti na," Mogato added.
One of their stories was entitled Dead on Arrival.
It was about sending in bodies of victims to the hospitals with one caveat, most if not all are dead. The Reuters investigation revealed that according to witnesses and family members, the drug suspects were executed and their bodies were removed from the crime scene.
"Yung mga duktor nagugulat na lang. Siyempre sa autopsy makikita nila yung mga bullet wounds. Ang lalapit binaril, sa ulo, sa puso. Isa mga classic case niyan si Kian delos Santos," he said. "Yung bata, naka slump, hawak hawak yung baril sa kanang kamay. Sabi ng nanay niya, kaliwete yung anak. At yung baril, hawak hawak pa. Kung totoong nanlaban siya, pag nangka encounter, yung baril titilapon yan, hindi mo hawak." "Parang suntok sa buwan. Hindi ko talaga inasahan na mananalo kami," he said.