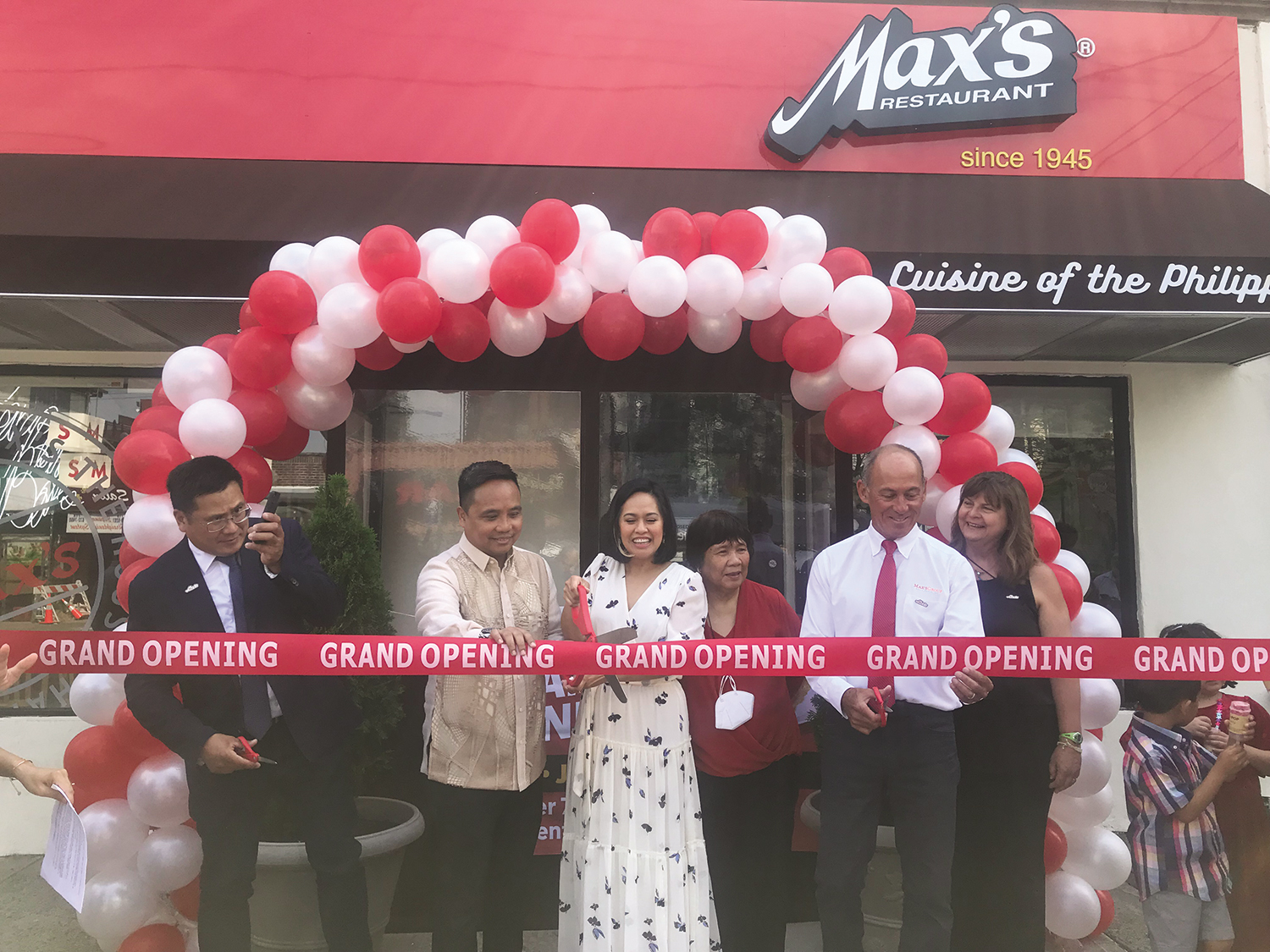 Filipinos in the tristate have a couple more reasons to drive up to two areas known as hubs for authentic Filipino dining: Westside Avenue in Jersey City and the Woodside/Roosevelt area in Queens.
Max's Restaurant, 'The house that fried chicken built', had its grand opening on Monday, June 13, a day after the anniversary of the 124th Philippine Independence and the historic designation of the street on 70th and Roosevelt Avenue as Little Manila.
This is Max's 20th restaurant in the United States and America, according to Pat Berberabe whose family owns the franchising rights in New York and New Jersey. Globally they have more than 600 stores, not bad for a chain that started in 1945.
"When you look back at the history of Max's, it's a very humble beginning. It actually started at my grandfather's house and he just opened the doors to the GIs, who were hanging around in 1945 in Manila after the war," shared Bill Rodgers, grandson of Maximo Gimenez. "It was a very simple gesture of hospitality – just opening his doors, having a few drinks, and having some food by his niece, Auntie Ruby and that kind of started everything with Max's and I think that's a value we try to keep throughout all our stores."
Berberabe herself retraced her love story for Max's, the reason why she pushed to get the franchise for her family. She cited crucial years that marked her fascination with Max's beginning in 1957 when she went to Manila to study and found the place, which became her instant favorite.
In the US, she got her first taste of Max's in 2006 during a trip to Glendale, California. Her love for Max's got reignited and immediately asked a friend to introduce her to the owners. She was told the restaurant was not yet ready to expand to the east coast as they were still fine-tuning their California operations.
The following year, she received a call from corporate and said there were several applicants for the franchise. She signed the contract on an auspicious date – September 7, 2007. It took three years for the Jersey City outpost to open.
"We wanted to open in New York as early as 2014. We looked for a place but couldn't find a great location," Berberabe said.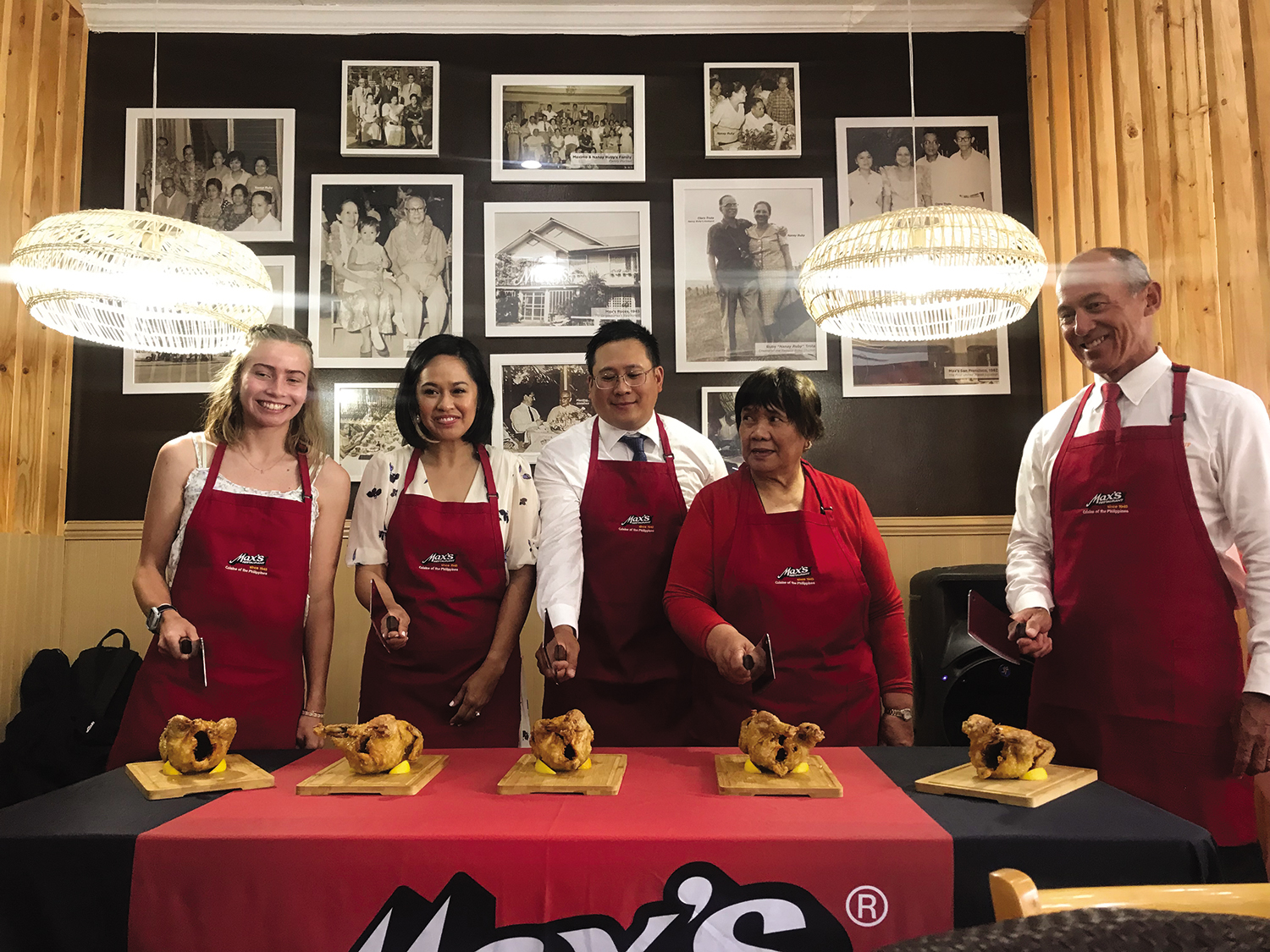 They opened a second New Jersey spot instead, in Bloomfield, where the family also runs an Asian supermarket.
"In 2018, I asked my nephew and his wife, Andrew and Celeste Ferrer to become the owners of the Jersey City restaurant. I saw how hard they work, they have a good partnership. Corporate wanted a New York branch and I told them I can guide them," Berberabe added.
They immediately started looking for a place in Queens and the search continued even during the pandemic. They eventually found the spot in September 2021. They signed in February this year and by May, they have soft-opened. Berberabe said she learned a lot of lessons opening the first one and she created a formula that would make the process shorter.
The Backyard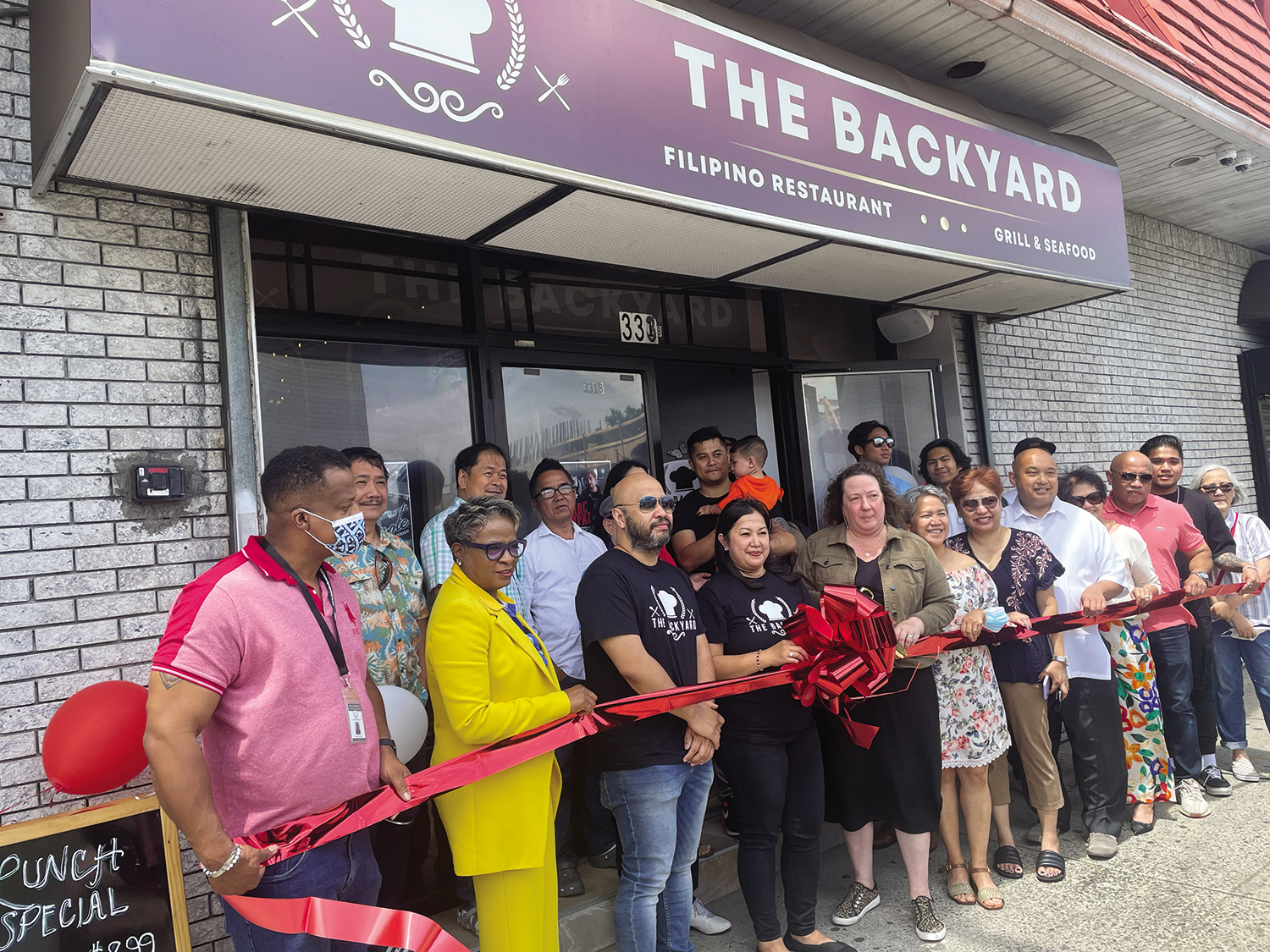 Also finding the right formula are Alex and Ethel Quintos, a husband-and-wife team who ventured into the restaurant industry when they opened Fi'Co along Mallory Avenue in Jersey City during the pandemic.
On June 7, they opened their second project less than a mile away, a place they call The Backyard along Westside Avenue.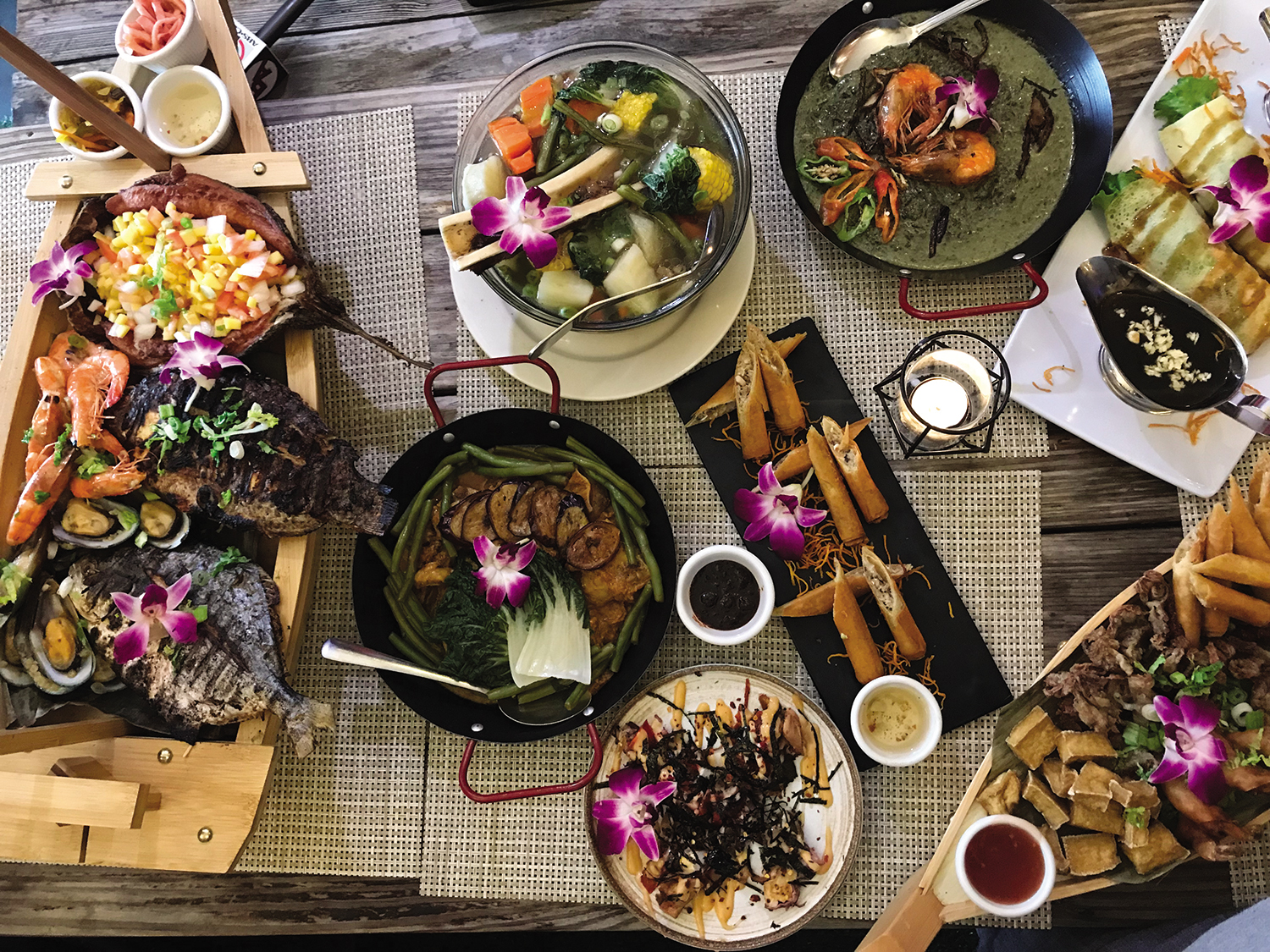 Ethel shared that they were inspired by outdoor dining, which became a trend as the restaurants made a comeback while still battling the pandemic. Instead of normal tables, they used picnic tables to evoke the feeling of having a grand meal outside.
The couple has envisioned the place to become an events place as well. They can host private parties and even shows and concerts in the dining areas upstairs.
While Fi'Co is now known for their beef pares and boodle fight-style kamayan, Alex said The Backyard will offer authentic Filipino dishes done family-style including bulalo and grilled meat and seafood.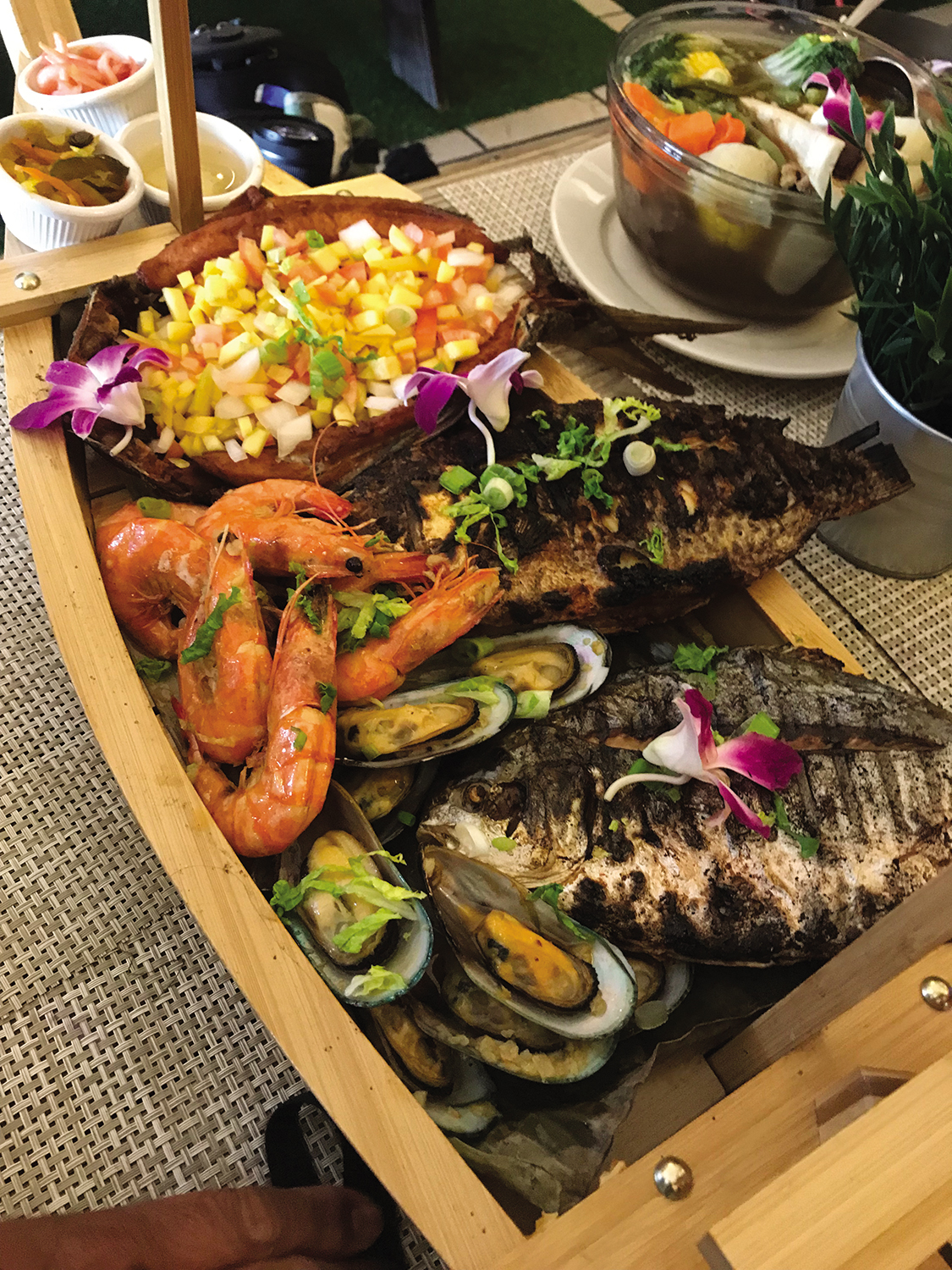 "We've seen many celebrations happen here since we opened our doors. From birthdays to engagements to wedding showers to parties," Alex shared. "We're happy to be a part of every family's celebration."
And they're not done just yet.
Striking while the iron is hot, the couple is opening their third spot, a place they are calling Isla. They are taking over the spot that was formerly Rowena's, a fixture on Westside for decades.
"Isla is going to offer buffet, wala pa yan dito," Ethel said, adding that they are hoping to open before Father's Day.
Jersey City Council President Joyce Watterman and Ward B Council Member Mira Prinz-Arey joined the ribbon-cutting to formally open The Backyard.
Waterman is thankful that more minorities are opening businesses in the city and commended the Quintos couple for stepping up.
"Small business is the backbone of the country but not only that, it's a minority business, which makes it even better because we need to embrace diversity," Watterman said. "I'm excited that the business is on the west side of town. I commend them, I think this is the second business which you know, that's kudos because as a minority person, it can be challenging just to get businesses started." n