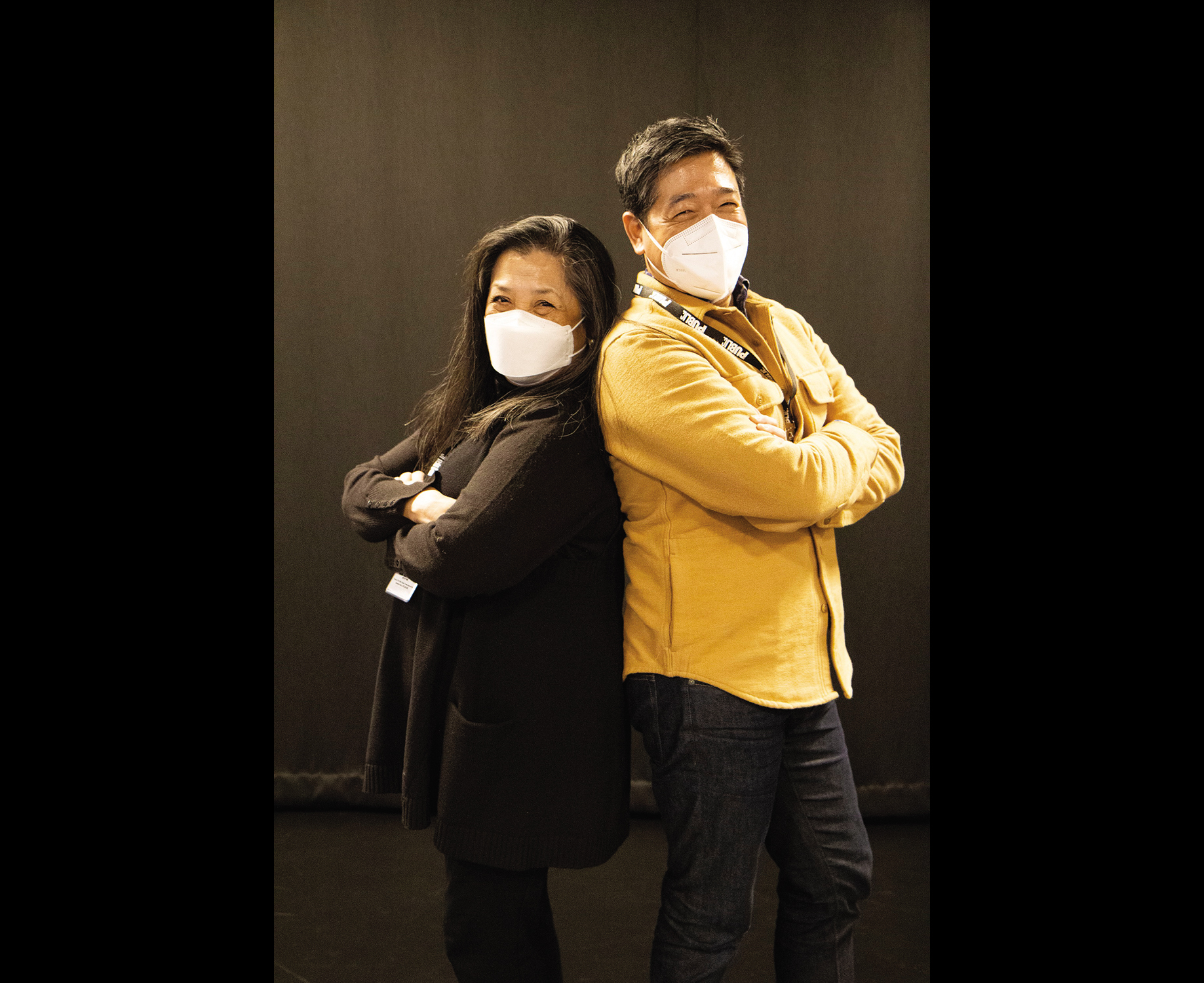 Out of Time at The Public offers brand-new monologues by five award-winning Asian American playwrights performed by Asian American actors over the age of 60
Are you ready for some new theater material? This week, NAATCO (The National Asian American Theatre Company) and The Public Theater began the world premiere of Out of Time, a collection of five brand-new monologues by five award-winning Asian American playwrights.
Each of these monologues has been written for and will be performed by an Asian American actor over the age of 60, something that has never before been done in the history of New York theater. Conceived and directed by Obie Award-winning director Les Waters and commissioned by NAATCO, Out of Time is a theatrical tapestry exploring age, memory, parenthood, and identity.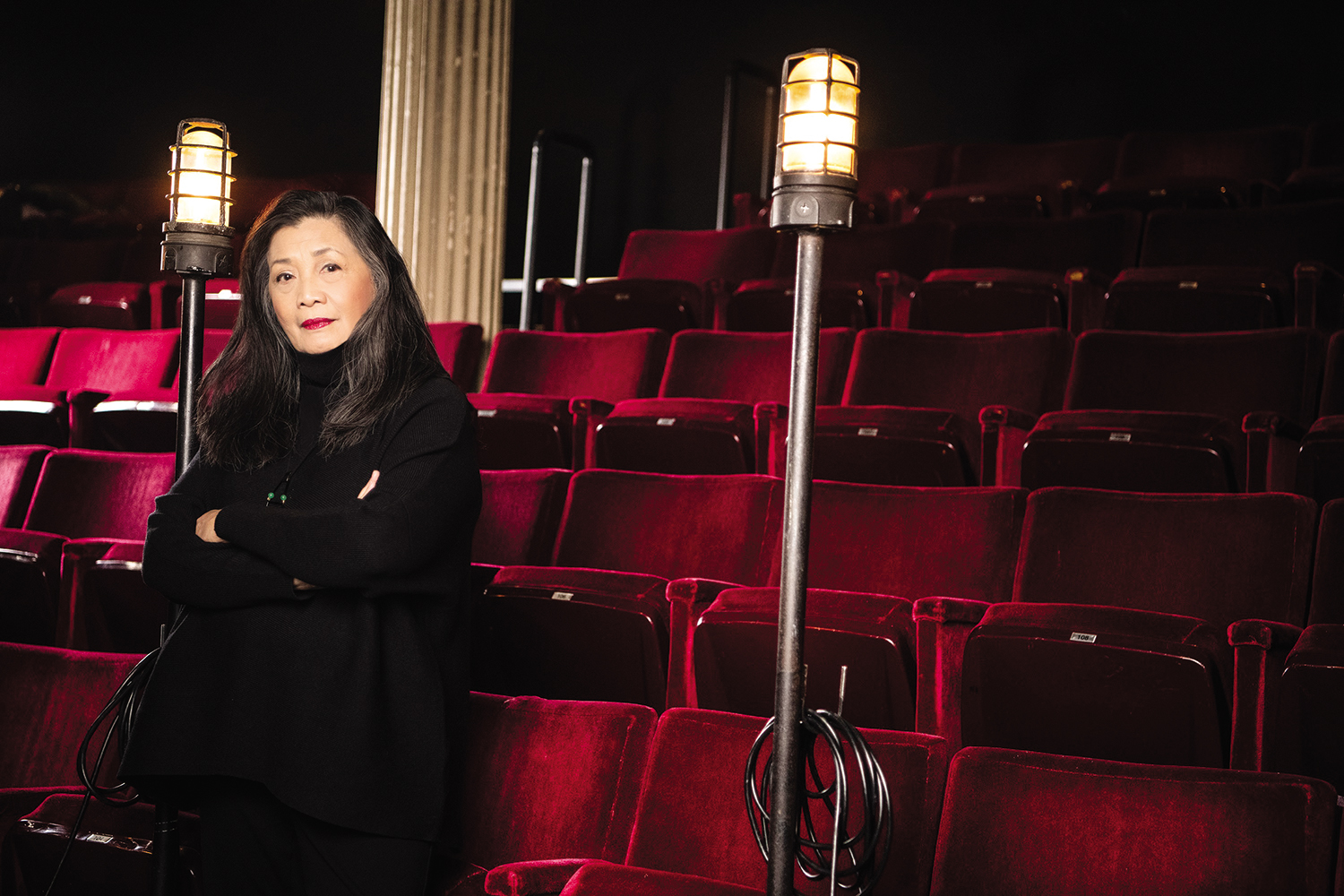 The seasoned cast of Out of Time includes Mia Katigbak (Ena; Actor-Manager and Co-Founder of NAATCO), Glenn Kubota (Taki), Page Leong (Woman), Natsuko Ohama (Leonie), and Rita Wolf (Carla).
Katigbak is a 2021 USA Fellow, the recipient of a 2019 Special Drama Desk Award, a 2017 Fox Foundation Resident Actor Fellowship for Distinguished Achievement, and an Otto René Castillo Award recipient for Political Theater.
Born and raised in Manila, Katigbak and her parents moved to the US when she was 11.
Katigbak was doing a show around February 2020, weeks before the lockdown and Waters came to see it. He told her about a dance concert he'd just seen – Mitten wir im Leben sind/Bach6Cellosuiten, a dance performance choreographed by Anne Teresa De Keersmaeker that featured an ensemble of aging dancers.
Struck by inspiration, Waters then asked Katigbak: "Wouldn't it be wonderful to make a piece for older actors saying wonderful words and one wonderful actor following one wonderful actor saying more wonderful things? Actors have all this experience and are up against the limitations of memory. How cruel it is. And how magnificent it is. And how underused older actors are."
"Les started to riff on a monologue marathon, all featuring characters over 60. We started to fantasize about the playwrights we'd engage to write these monologues," Katigbak told the Asian Journal. "Then George Floyd's killing happened, I was totally dejected and trying to pull myself out of despair. I asked Les if he would consider just five monologues all written by Asian Americans for Asian American characters. The prompt would be to write about the moment. He agreed, and he came up with the title, Out of Time."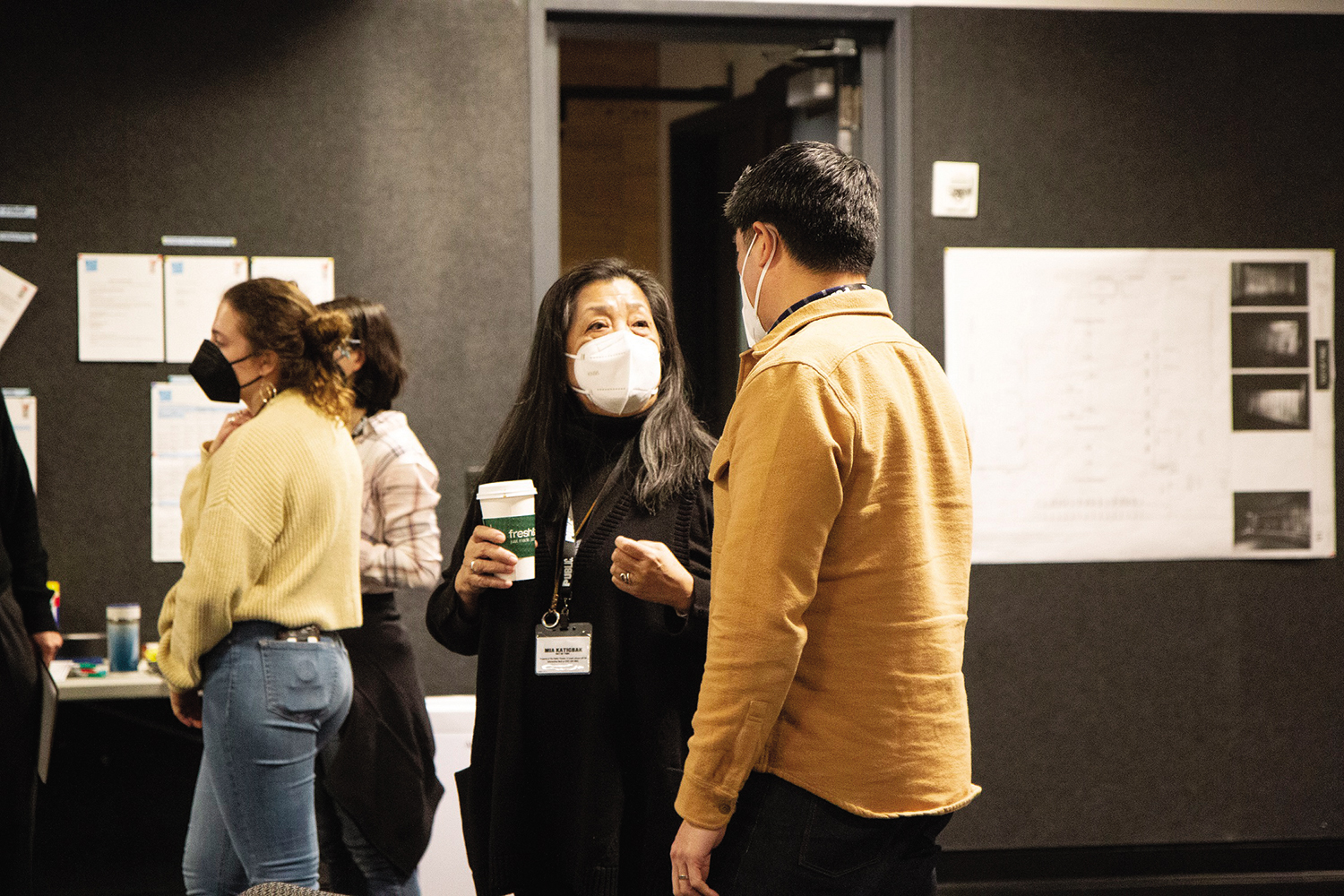 Katigbak, who co-founded NAATCO in 1989, said that the five monologues resonating with themes threaded through them about what we have been going through in the past two years, and are performed by five actors over the age of 60.
"The individual stories of the characters reflect a range of experience that speaks to our shared humanity," she added.
The actors will perform in moving new works by five award-winning Asian American playwrights – Jaclyn Backhaus (Black Market Caviar), Sam Chanse (Disturbance Specialist), Mia Chung (Ball in the Air), Naomi Iizuka (Japanese Folk Song), and Anna Ouyang Moench (My Documentary).
How did they end up selecting the five Asian American playwrights?
Katigbak said she made suggestions to Les and sent him scripts. He also had some ideas from some of the people he had worked with. They then came up with a shortlist, read as many plays written by each playwright as they could, then made their selections.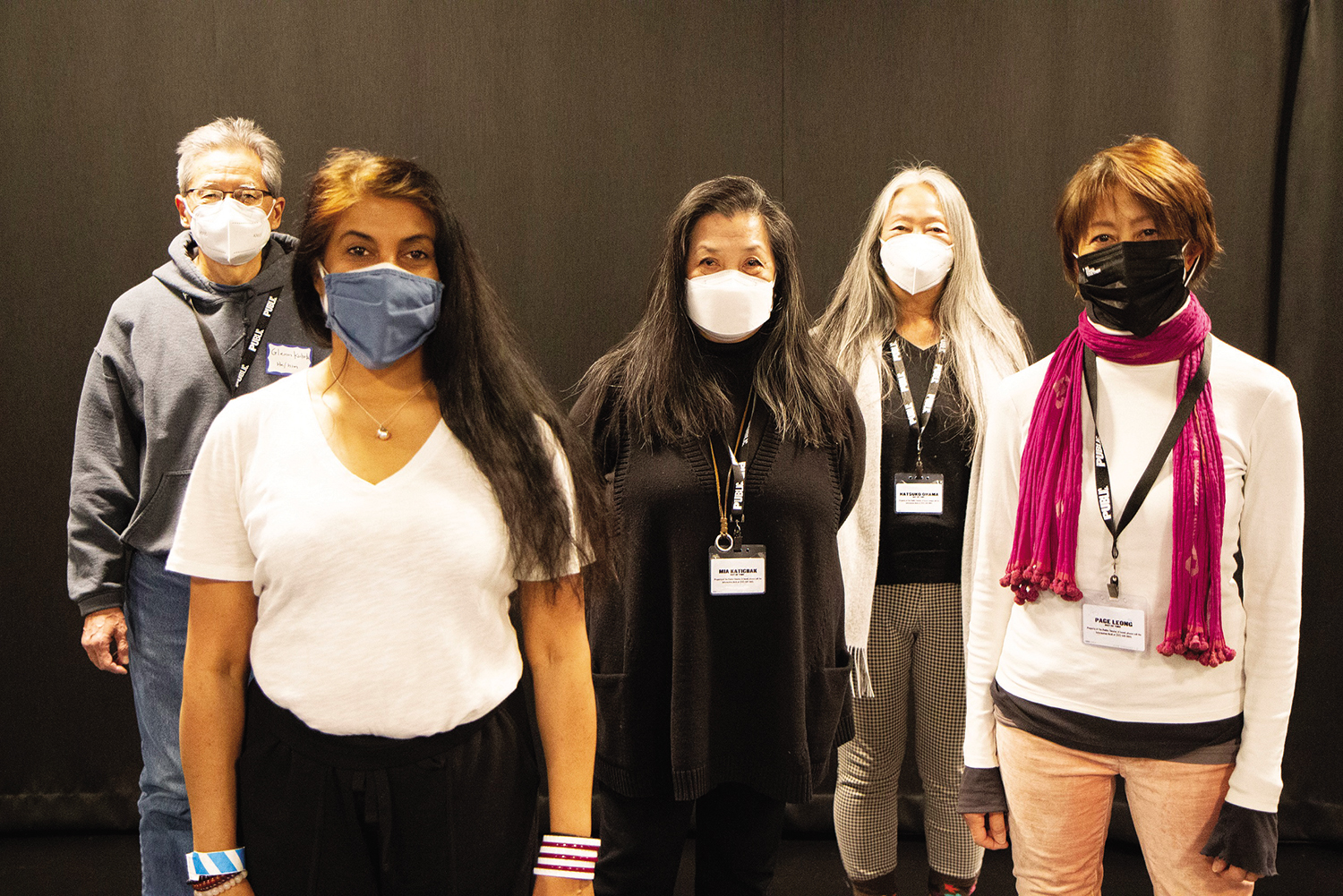 NAATCO x Public Theater
NAATCO and The Public Theater have a long-standing and collaborative partnership dating back to the 2015 production of Awake and Sing!, which NAATCO performed at The Public. Coming together to create a piece that amplifies Asian American voices, particularly those over the age of 60, feels pertinent in light of the pandemic's impact on this community.
"The pandemic's imposition of isolation, an affliction generally thought to more devastatingly affect the elderly, was suddenly familiar to the population at large," said Katigbak. "The eruption of civil unrest brought about protests against racism, police brutality, and white supremacy. The accrual of these turbulent discontents has altered the state of our world."
NAATCO was founded in 1989 by Katigbak and Richard Eng to assert the presence and significance of Asian American theatre in the United States, demonstrating its vital contributions to the fabric of American culture.
For the past 32 years, NAATCO has produced plays under four programs, all of which steadfastly put Asian Americans front and center in all aspects of theatrical practice: presentation of European and American classics with all-Asian American casts; adaptations of these classics by Asian American playwrights; plays by non-Asian Americans NOT written for or about Asians or Asian Americans but presented with all-Asian American casts; new plays by Asian Americans that incorporate other performative arts and media.
"We have recently added the NAATCO National Partnership Project, working with non-Asian American regional theatres to ingrain the inclusion of Asian American plays in their programming," Katigbak said, lamenting the fact that representation in the theater world is still "very far from the ideal."
"I've noticed an uptick in more representative selections in theatres' upcoming seasons, but worry that it's a kind of formulaic response to the pressures that have been put on predominantly White organizations in the last couple of years," she added. "Then the pressure is released somewhat and it's back to the same programming that is, in fact, still predominantly White."
Katigbak is thankful to The Public for the partnership and the help in pushing for more representation.
"We have felt excellently supported by The Public from the word "Go." NAATCO is just Peter and me, operationally, and having the expertise and attentiveness of all the departments of the Public helping us realize this world premiere is pretty fantastic," she said. "Our appreciation is boundless."
Out of Time will run through Sunday, March 13 in The Public's Martinson Hall.