"I would like for the Filipino food movement to catch on in other parts of the world," said Filipina expatriate Jacqueline Chio-Lauri, editor of The New Filipino Kitchen, when asked what her dream is for Filipino cuisine in the global market.
What better way to do that than by coming up with an anthology of essays from expat Filipino chefs, home cooks and writers.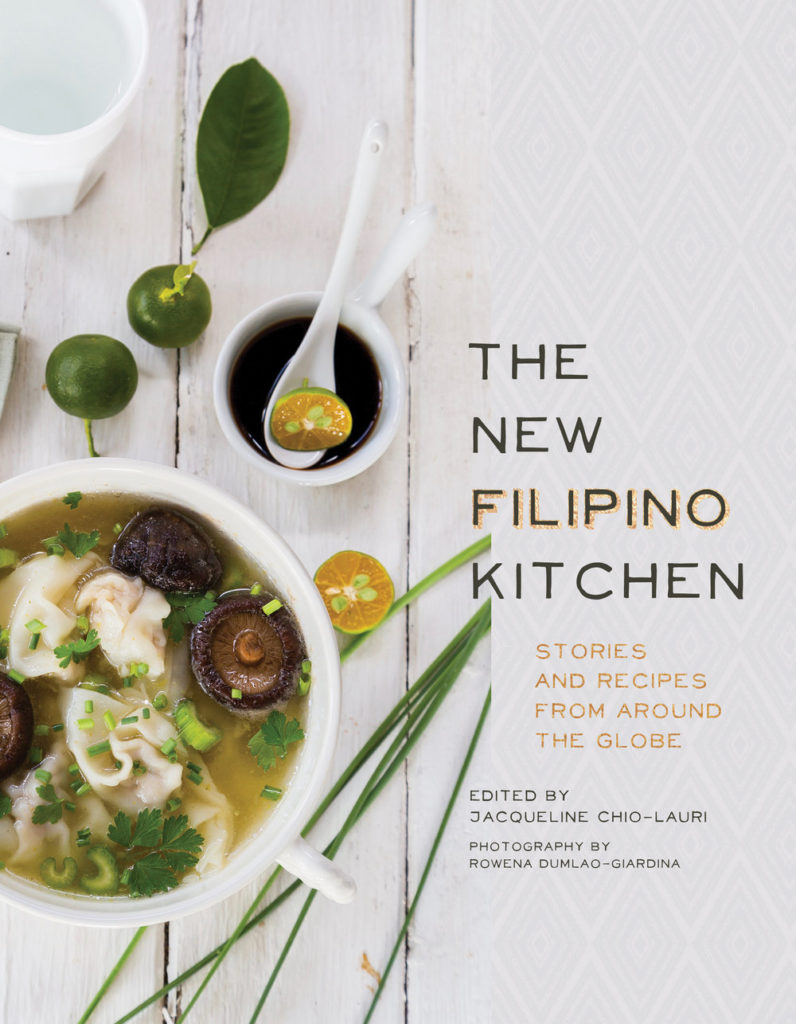 "The New Filipino Kitchen: Stories and Recipes from Around the Globe" is a collection of 30 recipes and stories from expat Filipinos, all of whom have taken their favorite dishes with them, preserving their food memories and, if necessary, tweaking their recipes to work in a new environment or, in the case of some chefs, a more modern context.
More than just a cookbook, "The New Filipino Kitchen," through the personal stories of the contributors, provides a more nuanced and deeper understanding of Philippine history, culture and tradition.
Lauri now lives in the United Kingdom, her seventh country of residence. Prior to Manchester, she also lived in Croatia, Portugal and, before her move to the UK, she lived in Norway, where she said two chefs of Filipino descent excel in the culinary industry. (Christian Andre Pettersen, one of the book's contributors, 2018 Bocuse d'Or champion, and Sushi Master Roger Asakil Joya, chef and co-owner of a Michelin starred restaurant in Stavanger, Norway).
She laments the fact that there is not one Filipino eatery, let alone restaurant, in the entire Greater Manchester area. Well, the same could be said of her previous homes like Norway, where everywhere you turn, you see a Filipino and yet, not one Filipino restaurant.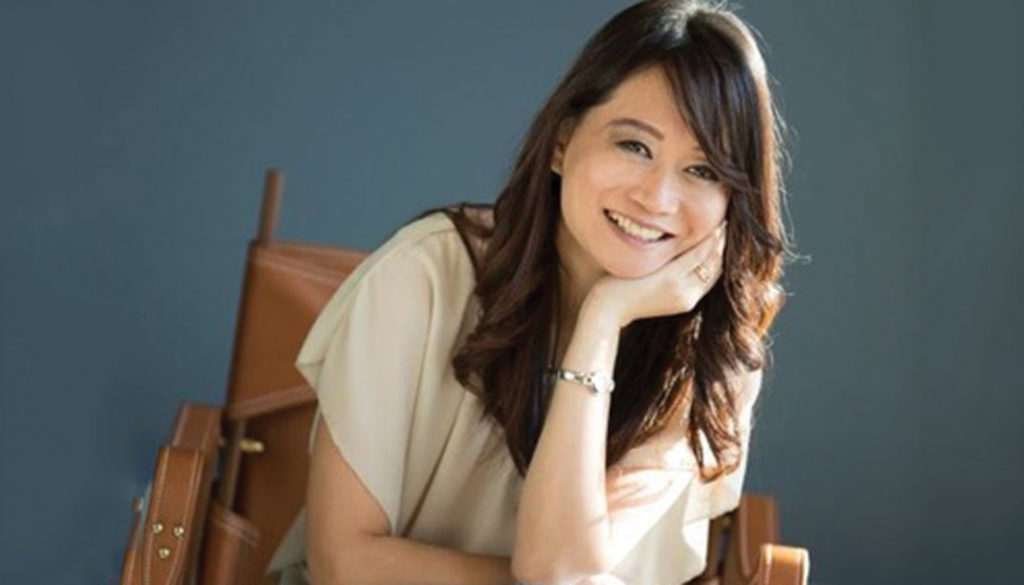 "Having lived in many places with no Filipino food presence, I long for our cuisine to be more accessible globally," she said.
Lauri was already working on a similar type of book, but instead of a collection from different authors, it was just by her and the book she was writing was intended just for her family and relatives.
"While writing it, there was this voice in my head that wouldn't let up.  "What have you done for your motherland?!!", it nagged. And so, I decided to go broader and round up kababayans around the world," she shared.
Through the book, she wanted to respond to one question she was often asked and struggled to answer: "What is Filipino food?"
"No short explanation really did it justice, because as you know, most of the time, food is not just about food," she added. "The narratives behind each dish put the food into context."
Some of these narratives are now part of this tome of Filipino stories and recipes around the world that evoke memories, epiphanies and nostalgia.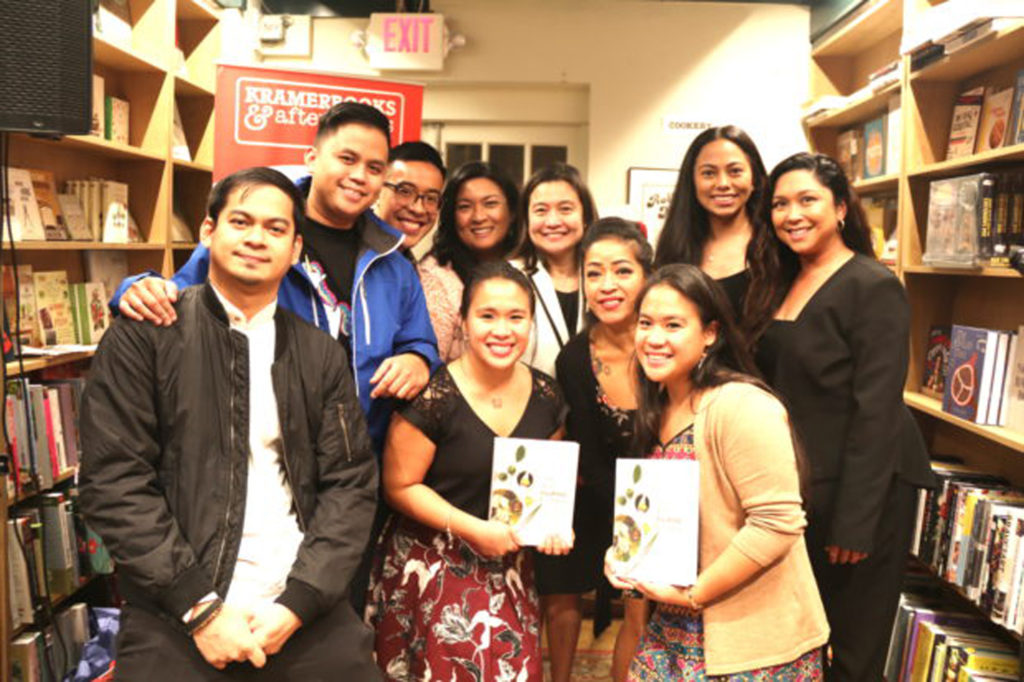 Among the famous names who contributed their stories are White House executive chef  Cristeta Comerford, Bocuse d'Or Norway winner Christian André Pettersen, 2015 MasterChef New Zealand runner-up Leo Fernandez, five-time Palanca Award winner and poet  Francis Macansantos, and the "Food Buddha" Rodelio Aglibot, making the book a multifaceted, nuanced introduction to the world of Filipino food and food culture.
"'The New Filipino Kitchen' is an engrossing, page-turner of a cookbook. If you can even call it a cookbook, it's more of a short story collection with delicious, addictive recipes," said Brian McGinn, Emmy-nominated director and executive producer of  "Chef's Table." "You can find everything that makes food so special: the connection between family and the dinner table, tradition and innovation, and preserving cultural identity in a world that's increasingly homogenized. It makes me hungry."
The San Francisco Chronicle and Epicurious also named it among the top cookbooks of 2018.
Editing and writing the stories were among the toughest parts in the process, according to her, since there are a few as-told-to pieces in the book and she had a very specific type of story format in mind. The second toughest part was finding a publisher.
"It took, to be precise, two years and eight months from the time I started the project to the time the book was released," she shared.
Filipino cuisine has been getting a lot of mainstream press for the past few years or so, and in order to sustain that, Lauri believes that we should continue telling our stories behind the food and continue introducing or educating people about our cuisine, starting from the ones who are close to us regardless of where in the world we are based.
But more than that, "I think we should also embrace and support our differences. Stop turning our noses up when a version of a dish is not like our mother's or grandmother's," she said.
Telling the story
Lauri has more than eight years' experience in the food industry opening and managing restaurants at deluxe hotels, such as Shangri-La and Sheraton. While working in Dubai, she was one of the five young women professionals featured in Emirates Woman magazine's special report "Why the Future Is Female."
"I had what you might call "beginner's luck" when I submitted a story to Chicken Soup for the Soul," she said. "To be published in one of their books was a big deal, especially for a newbie like me." 
When she submitted, she had no clue about how big Chicken Soup was. It was only months later, when she received an email from them, that she realized that they receive thousands of submissions. Her contribution made it to Chicken Soup for the Soul: Find Your Inner Strength.
About a year later, she submitted to a memoir competition, called Women's Memoirs. Her short memoir, "Good for One", from which her story in The New Filipino Kitchen was adapted from, won an award and was published in the book, Tales of Our Lives: Fork in the Road.
Prior to that, Lauri worked in the food industry for over 8 years, where she opened and managed restaurants at deluxe hotels, such as Shangri-La and Sheraton. While working in Dubai, she was one of the five young women professionals featured in Emirates Woman magazine in a special report, "Why the Future Is Female."
"Having to move from one country to another every few years or so, I shifted to business development and marketing and worked as a freelance writer for over 5 years. Working on this project put all my skills into use: food, writing and marketing," she said.
She started her website, My Food Beginnings, to fire up an appetite for Filipino food worldwide. Little did she know then, this was when her anthology project began. From My Food Beginnings to My Filipino Food Beginnings to Migrant Filipino Kitchen, the project was eventually called The New Filipino Kitchen, and it won the Sunshot Prose 2017 Finalist Prize before it was published.
Interest in Filipino cuisine
"I think it's a result of collective efforts, including stepped-up efforts by the government (culinary tours, food-related events and campaigns, export of Filipino food ingredients, etc.), media (especially social media), declarations of mainstream food pundits (i.e. Anthony Bourdain, Jonathan Gold) and, last but not least, people in the Filipino diaspora," she explained.
Lauri thinks that more and more people in the diaspora are expressing their identity through food. It is said that the new generation is better off than the generation before them. Understandably, she believes that the focus of the first-generation Filipino immigrant was on survival, necessities, and security (the first stage in Maslow's Hierarchy of Needs).
"As those needs are met for the next generation, there's a shift up the ladder of the hierarchy and the need to be recognized or accepted for our identity and for who we are to become one of the priorities. This, in my opinion, is why there are more and more people of Filipino heritage who showcase their identity through food, and therefore, generating more interest in our cuisine," she explained further.
Lauri loves most, if not all, seafood and vegetable dishes. To cook, she prefers those that won't tie her to the kitchen for hours on end or those that don't require her to go far to buy the ingredients.
"That's how I came up with my Sour and Savory Seafood Sinigang Seasoned with Filipinized Gremolata recipe," she shared. (This Filipinized gremolata Lauri refers to is  her mildly modified version of the Italian condiment made with parsley, lemon zest, and fried, instead of raw garlic.)
As a kid growing up in the Philippines, Lauri remembers a lot of things like waking up at the crack of dawn, so she can walk with her lola to buy freshly baked pandesal from the local bakery. 
Memories of food and particular dishes trigger a nostalgic feeling for many overseas Filipinos who are a part of the diaspora. 
"I remember the heavenly waft in the air of bread baking as we approached the panaderia. I remember church bells ringing, roosters crowing and the warmth of the pandesal on my fingertips, as I grab one from a brown paper bag, unable to wait until we got home to savor its goodness," she said.