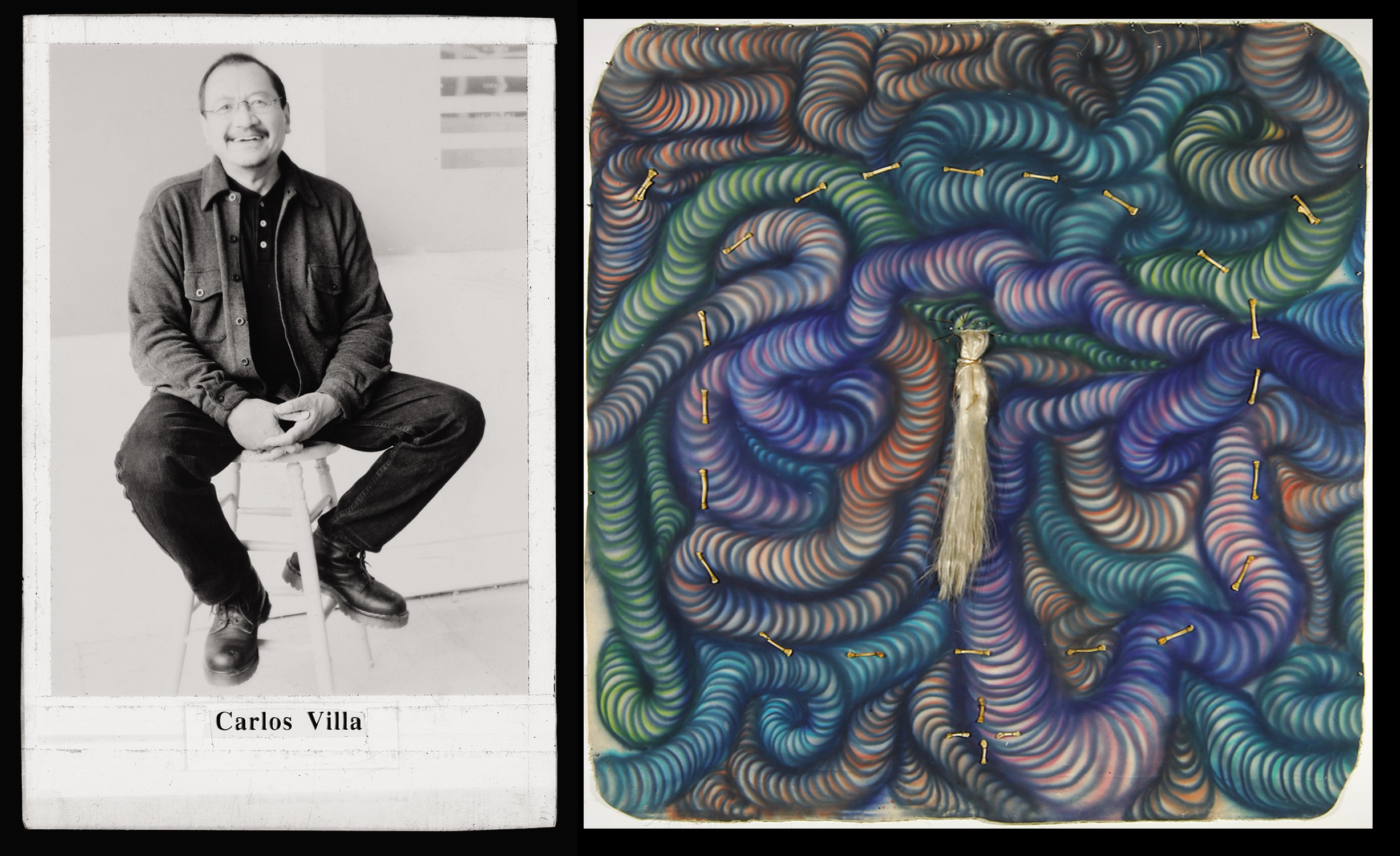 New Jersey's largest museum to show five decades of groundbreaking works exploring global art history, immigration and the art of identity
THE Newark Museum of Art is set to present Carlos Villa: Worlds In Collision, from February 17 – May 8, 2022. The exhibition brings together 35 rarely seen works by Carlos Villa, a central figure in the San Francisco art community and a leader in the multicultural activism of the 1960s and beyond. It is organized by The Asian Art Museum of San Francisco and the San Francisco Art Institute.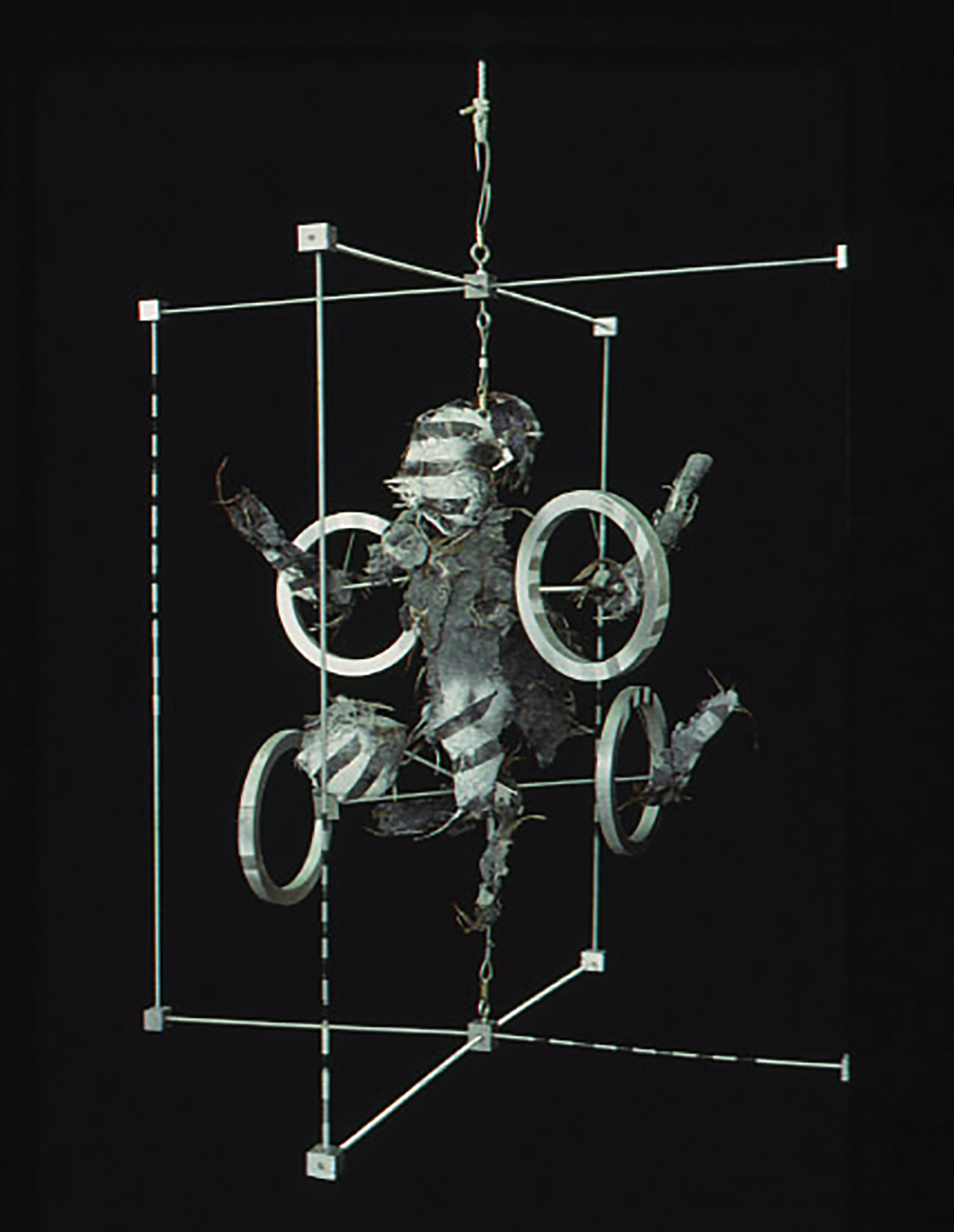 Villa's unique, large-scale, mixed media paintings and cloaks, which incorporate feathers and other unexpected materials on unstretched canvases, will be showcased, along with works in a stunning range of media that include photography, body casts, and body paintings.
"Newark Museum of Art has put a lot of care and resources into thoughtfully engaging the Filipino community. Along with the exhibit and programs, we've launched an oral history project with Rutgers University and are excited to welcome the community to share their histories and tell our story together," Nancy Bulalacao, New York-based consultant and founder of the Filipino American Museum, told the Asian Journal.
Bulalacao is coordinating the public programs for this exhibition, the first major museum retrospective of a Filipino American artist's work which will also have its premiere in San Francisco in a joint exhibition presented by San Francisco Art Institute and the Asian Art Museum in June.
Who is Carlos Villa?
"Carlos Villa was not just an artist. He was a teacher and an activist and we're all so thrilled to be able to honor him and his work. The exhibition opens on February 17 and we have a whole season of programs including a Community Day in March, a storytelling program in April, and a celebration of Filipinx American Aesthetics in May," Bulalacao added.
A first generation Filipino American, Villa was born and raised in San Francisco. After military service in Korea, he attended the San Francisco Art Institute at the height of the Beat era.
Troubled by a teacher's comment that "there is no Filipino art history," Villa began to study non-Western art in a search for his cultural roots. He spent from 1964-69 in New York, before returning to San Francisco.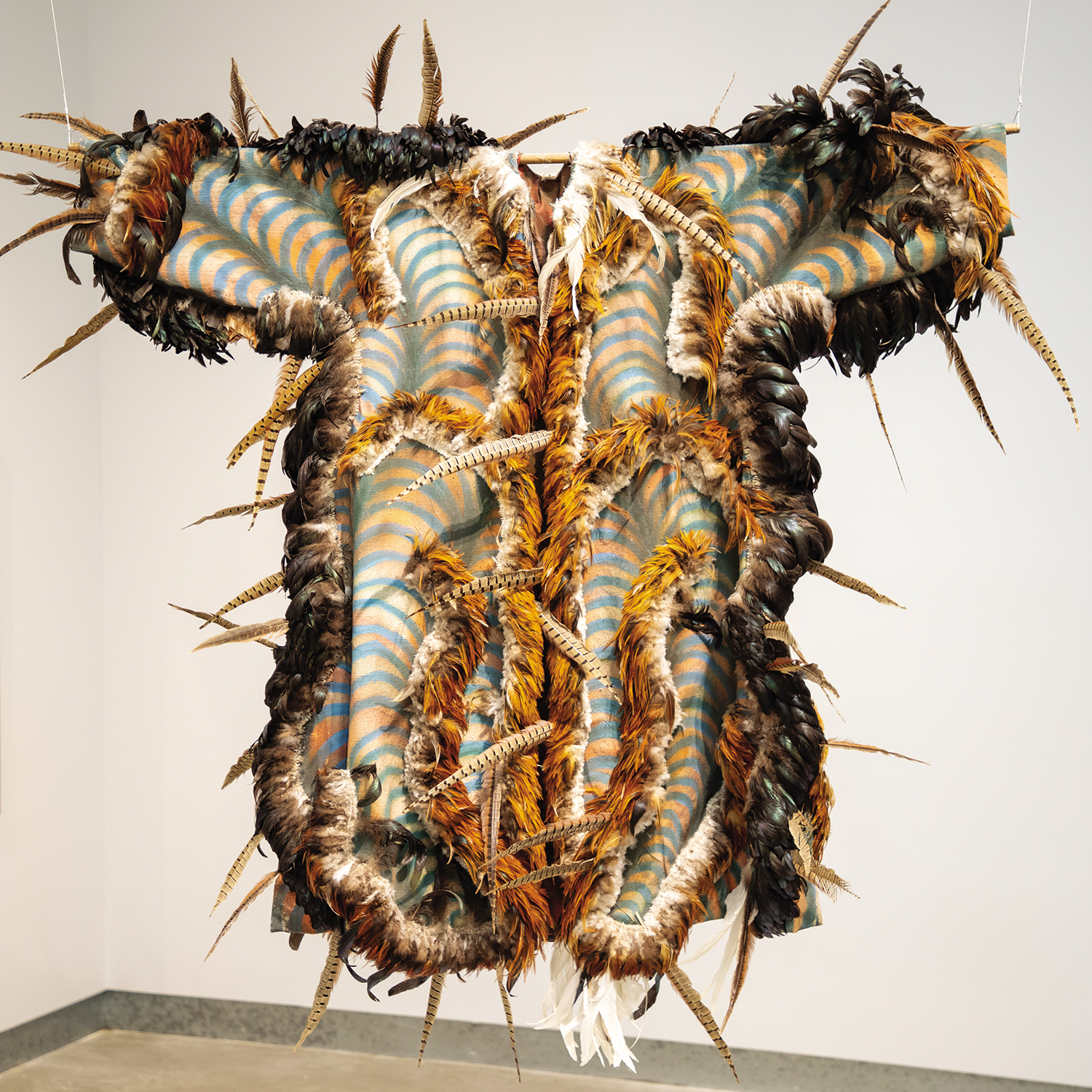 Starting in the 1970s, Villa took a wholly independent approach to art making and created works with feathers, bones, and tattoo iconography that reflected non-Western cultural alliances, and incorporated his own body through body prints and plaster casts. In the 1990s, he delved into the history of the Manongs, the Filipino immigrant laborers of his parents' generation – effectively creating the missing history he longed to see.
"Carlos Villa was a major artist who opened up a space within the contemporary art world for non-Western and immigrant narratives. His stunning cloaks and other formal experiments were ahead of their time, and we are thrilled to be able to share them, for the first time, with east coast audiences," said Linda C. Harrison, Director and CEO of The Newark Museum of Art.
Villa's earliest works are Abstract Expressionist in style, and a strong interest in pattern and texture run throughout his production. A series of untitled works on paper from 1969 are packed with richly colored, loosely coiled forms reminiscent of biological or botanical life. Variations on this imagery appear in large-scale works from the 1970s. Notably, My Roots, 1970-71, in the collection of the Whitney Museum of American Art, is a monumental composition made up of these roiling, patterned forms, painted in acrylic, on unstretched canvas, and accentuated with feathers covering — and extending beyond — its surface.
Many of Villa's works from the 1970s take the form of capes and cloaks, referencing human adornment and ritual objects drawn from traditions of the Philippines and other non-western cultures.
Three striking examples from public and private collections are highlights of the exhibition. These boldly original works reflect Villa's interest in the idea of the artist as shaman, as well as his study of ethnographic objects from the Philippines, Papua New Guinea, Hawaii, New Zealand, and Africa. These visually arresting garments — richly decorated with feathers and lined with taffeta — brought Villa's work to national attention.
The Newark Museum of Art will also present a related installation in the Asian Galleries, titled Worlds In Collision: Selections from the Asian Pacific Collection. Drawn from the Museum's distinguished collection of Oceanic ethnographic and Filipino art, the works on view are the type of ethnographic objects Villa referenced in his work, was known to have studied, and could even have seen at the Museum. Included are Kris daggers, a 19th-century Hawaiian cape, and a carved memorial board from Papua New Guinea.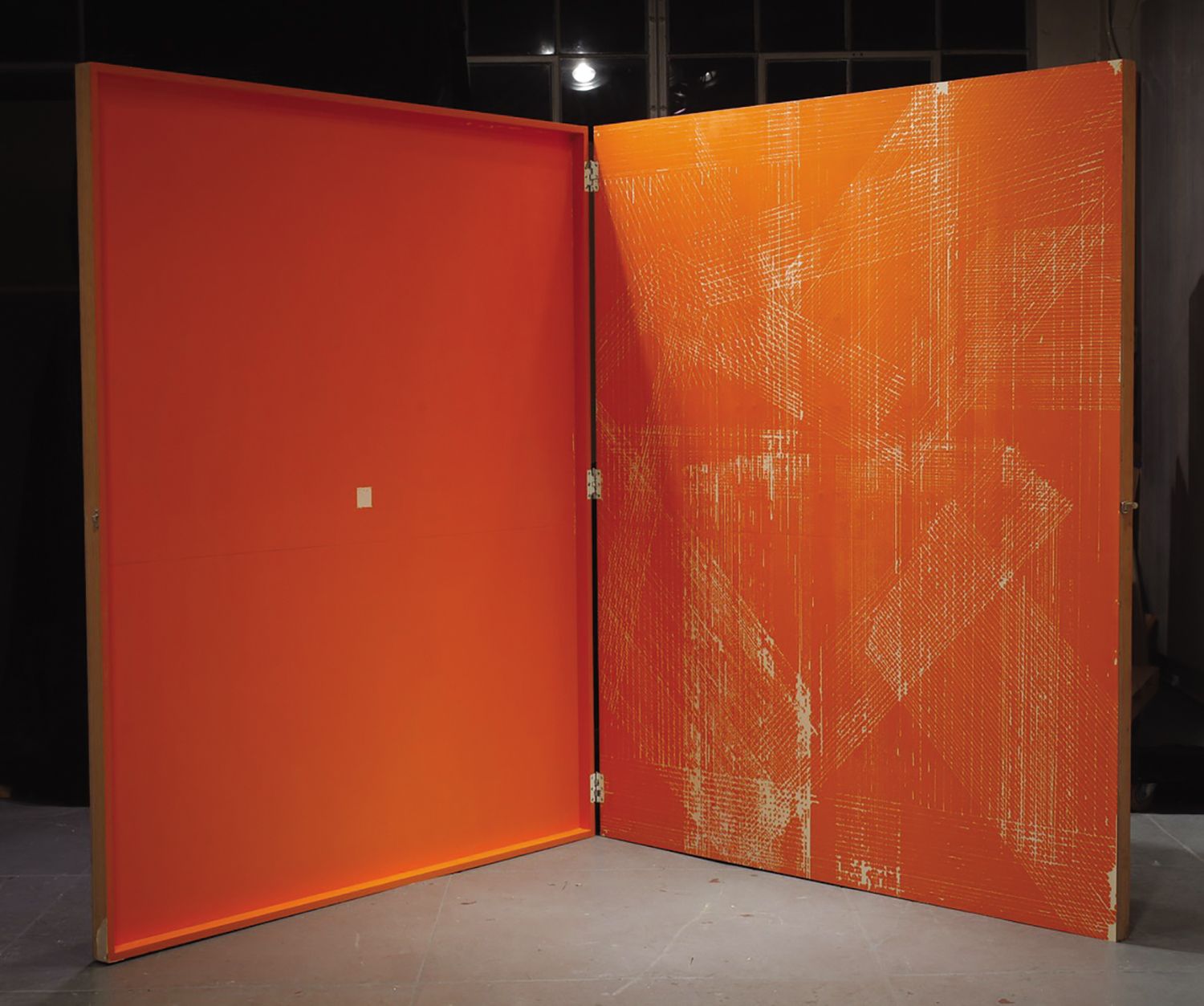 "While Villa was living in New York, the Museum included several of these objects in a show titled Art of The South Sea Islands. The relationship between these objects and Villa's work is so strong, the curatorial team felt it's distinctly possible he visited the Museum in 1967," said Tricia Laughlin Bloom, Curator of American Art at The Newark Museum of Art.
Carlos Villa: Worlds In Collision is jointly curated by Trisha Lagaso Goldberg and Mark Dean Johnson. They are independent curators, based in San Francisco, who worked closely with Carlos Villa. For The Newark Museum of Art's presentation, the curatorial and programming team is joined by Bulalacao, who was brought on to the project as a public program consultant by Goldberg.
"As a program and outreach consultant I feel heartened by the projects and work I'm seeing being uplifted in the Asian American Pacific Islander community. There is naturally a long way to go but there are a lot of great things happening that we as a community should coalesce around," Bulalacao said.
Along with a strong series of public programs, a Filipino oral history project is also planned. A collaboration between the Museum and Rutgers University-Newark, this project uses the exhibition as a catalyst to document stories by members of the Filipino communities in New Jersey and across the tri-state area.
Carlos Villa: Worlds in Collision is co-organized by the Asian Art Museum of San Francisco and the San Francisco Art Institute (SFAI). After its appearance at The Newark Museum of Art, the exhibition moves to San Francisco from June 17-September 26, 2022.
The exhibition is accompanied by an original, fully illustrated catalog published by the University of California Press, edited by Mark Dean Johnson and Trisha Lagaso Goldberg, with Sherwin Rio; contributions by Tricia Laughlin Bloom, Patrick Flores, Luis Francia, Theodore Gonzalves, Paul Karlstrom, Lucy Lippard and Margo Machida.