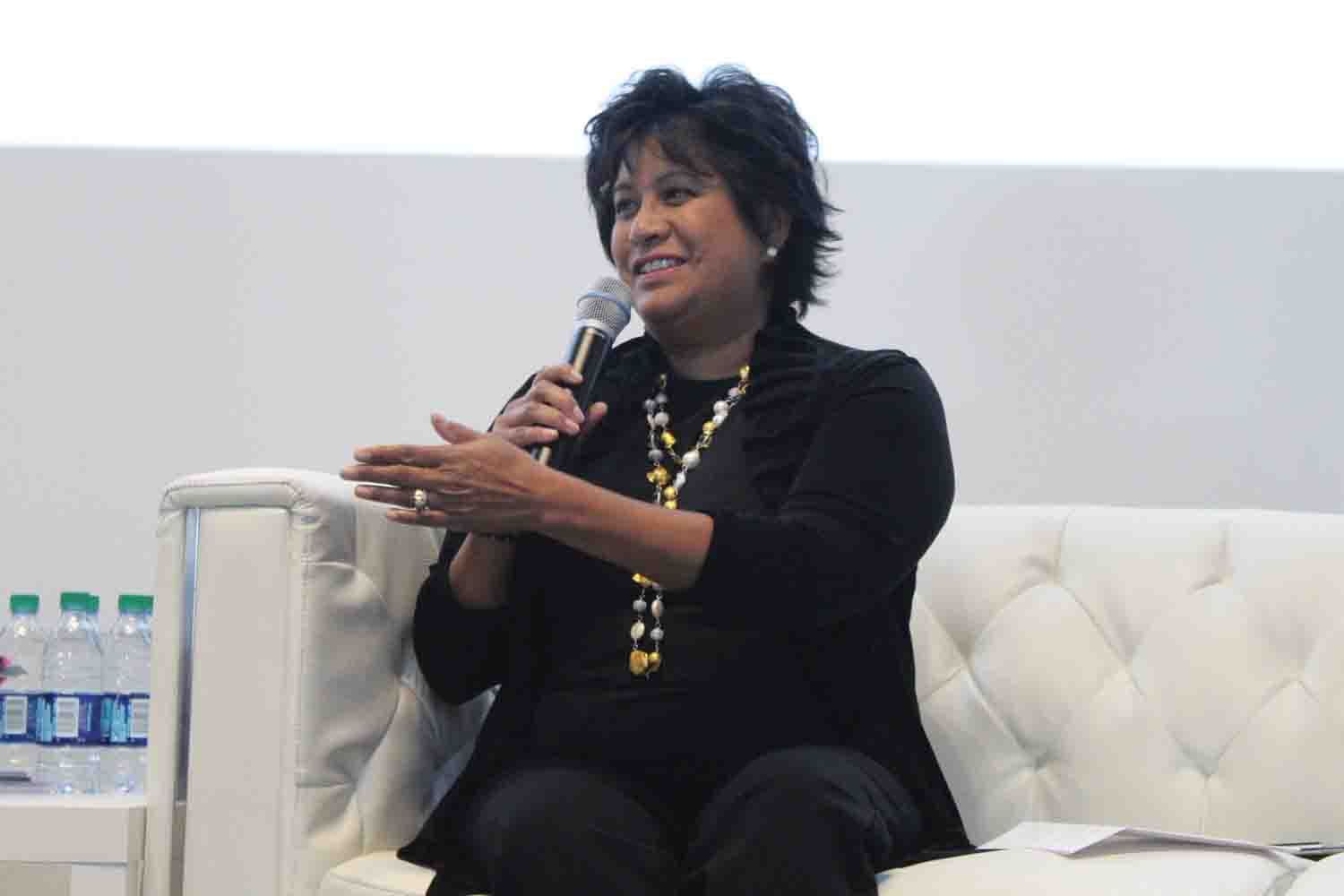 Fil-Am's podcast helps with giant retailer's aim to serve communities better
JOANNE Tabellija-Murphy vividly remembers one of her mentors who once told her that she will be happiest in her career journey if she sought roles that filled her heart.
Armed with that, she looked for the things she was passionate about and learned how to develop and nurture them.
"I know that my purpose is to advocate for others, empower them to do good, and create positive social change," she told the Asian Journal. "I feel grateful because I get to weave this purpose into my current role at Walmart."
As a seasoned corporate affairs professional and a strategic thought-leader, Tabellija-Murphy currently serves as National Director of Corporate Affairs and Constituent Relations at Walmart. She is also a wife, a mother and a doting lola to her grandchildren.
On top of that, she is also a podcast host and a social media savvy adventure junkie.
It's all about work-life balance, something that Tabellija-Murphy has mastered along the way.
At Walmart, she is responsible for building partnerships and strategies that advance stakeholder advocacy, transform social change, and enhance the company's corporate reputation.
"As I follow my career path, I purposefully look for roles where I can help companies better understand the communities they serve," she said.
Her extensive professional experience includes everything from working the night shift at a convenience store to training at-risk high school dropouts to improve their interviewing techniques for gainful employment.
She has been a court magistrate conducting arraignments and she has also managed up to 100 temporary workers as a merchandising supervisor and led supplier diversity at a large beverage company.
These experiences, both professional and personal, have acted as building blocks to get Tabellija-Murphy to where she is today, a place where her career and purpose have aligned.
"On the personal side, I find that I am my best self when I'm surrounded by people who strive to make a positive impact," she said. "My parents taught me at an early age to always dedicate time to volunteering in my community."
Born in the San Francisco Bay area, Tabellija-Murphy is a third-generation Filipino American proud of her roots and upbringing. Her grandparents immigrated from the Philippines to the United States through Hawaii.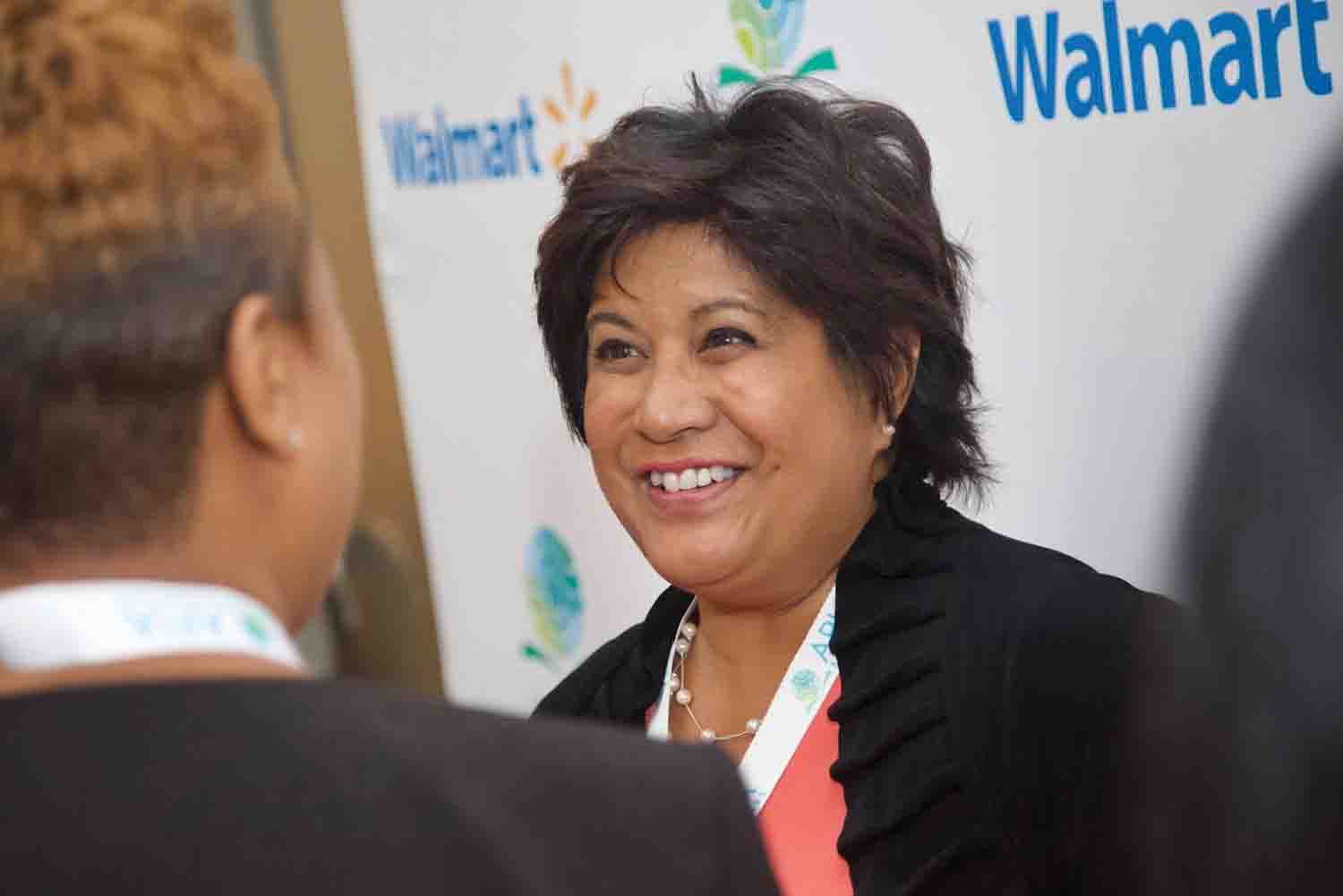 Spark the Future
Back in May 2020, Joanne started a podcast called "Spark The Future" as a way to stay connected and engage in meaningful discussions during Asian Pacific American Heritage Month.
Through the podcast, she was able to bring together diverse leaders from all walks of life to share their stories and talk about what inspires them to create a better future.
After just one season, she got so inspired by her guests and listeners that she decided to continue her social media journey. In season two of Spark The Future, she wants to share with my listeners more of herself.
"Beyond being a National Director at Walmart, I am first and foremost a lola (or grandma), mom, and wife, and I wanted my social media pages to capture that," she said.
Thus, the birth of the handle @JoanneTheLola, which is a balance between being a representative of Walmart and a lola to her family and community.
Running the page and podcast has brought such happiness and fulfillment for her.
"In today's society, social media is such an integral way to connect with others, share perspectives, and discover new ideas. Regardless of age, I think social media is a tool that everyone can use to positively impact their community," she said.
"It really just came out of a yearning to connect with creators and innovators, like the ones I'd normally get to meet at conferences or events before the pandemic," Tabellija-Murphy said. "My dream for the podcast is for it to eventually coalesce into a physical community, whether that's in the form of a Spark The Future national conference or just a local retreat."
She was able to use the platform to talk about current events and community sentiments that are top of mind.
As anti-Asian hate sentiment rose over the past few months, she looked at the podcast as an opportunity to commemorate three incredible AAPI trailblazers by showcasing the strength that exists in the community.
"I feel strongly that by focusing on the positive impact AAPI leaders have on society, I can address the current conversations surrounding anti-Asian racism, hate rhetoric, xenophobia, and violence from a unique lens," she shared.
Part of her role at Walmart is to learn and understand the communities within which they do business, bring those learnings to the business so that Walmart can serve their customers better and ultimately live better.
The podcast has allowed Joanne to reach new people and more communities she would not have touched before. The company's business leaders appreciate the creative and innovative approach in building relationships and delivering new information to their communities and customers.
"One of my biggest realizations while hosting Spark The Future is that often the most profound learnings come from the unasked questions," Tabellija-Murphy revealed. "What I mean is, when you're interviewing someone about their work, they naturally fill in the blanks with context from their life. It's during these little moments of spontaneous storytelling you get a glimpse into what drives that person — why they do what they do. So, I learned to plan my questions with room for unexpected answers."
Tracing her roots
Tabellija-Murphy's mother Ramona was half Filipina and half Indian. Her father, Anthony Dazhan, was an orphan in India and a stowaway on a U.S. Merchant Marine ship.
According to Tabellija-Murphy, by the time they found him, it was too late to turn the ship around. The ship's cook taught him how to cook, and dropped him off in the Philippines, where he eventually met her Lola, Eusebia Castellio.
Tabellija-Murphy's grandfather Alejandro Tabellija was an entrepreneur and built several businesses in Mountain View, California — a cantina, a boarding house (for the manongs, single Filipinos, who immigrated from the Philippines), a barbershop, and a pool hall.
She remembers visiting the Philippines once, as the volunteer Youth Director at the Filipino American Community Center of Colorado more than 20 years ago. She led an educational, heritage trip for youth aged 12-18 years old to experience Manila and the Rice Terraces, meet the Igorot community, bring school supplies to the schools in Cebu, and visit several other historical sites.
The highlight of the trip, which she describes as "a wonderful learning experience" was a personal meeting with then vice president of the Philippines, Gloria Macapagal Arroyo.
Family life
Tabellija-Murphy has two children, Evan Osborn and Julie Landis and from them, she has three grandchildren, two boys, ages 4 and 2, and a 13-year-old girl.
"I am extremely proud of my children and the professionals they have grown up to become. I adore my grandchildren, who have their fingers wrapped around my heart," she shared. "I want to set the example of uplifting others for my children and grandchildren. My whole family knows how important it is to give back to the community and my hope is that they will continue this legacy."
Tabellija-Murphy and her husband, Timothy J. Murphy, have been happily married for 13 years. They met when she and her daughter joined his kickboxing class (he was the class instructor and also teaches Tai Chi, scuba diving and skiing).
The couple loves to have their "Tim and Joanne" adventures and he has introduced her to scuba diving and motorcycling.
"Now, whether it's on the road or underwater, these hobbies help me explore and fuel my curiosity. They allow me to step back and view the world differently, and I often discover beauty in life that I'd never imagined existed," she said.
She remembers learning how to fly fish years ago at a women's leadership conference in the Rocky Mountains, where one of the goals of the conference was to challenge the participants to explore new experiences.
"Fishing is something my father and I shared together when I was growing up in the Bay Area. Although my father was a bait fisherman, learning to fly fish helped me reconnect with those lovely memories," she said.
It is now a sport that they enjoy together as a couple.
"Honestly, I really don't care if we catch any," she said. "I just love to stand in the water, listen to the river babbling, and laugh about how I can stand in the same place for several hours and be that happy."
For now, Tabellija-Murphy is looking forward to traveling internationally again for yet another chance for her and her husband to veer away from the tourist spots and hotel zones and learn what the locale they've chosen has to offer.
"Our goal is to experience everyday life in whatever country we are in, and explore the cultures of that community," she explained. "I love to discover different customs, food, music, art, and languages. This helps me understand people better and approach life with empathy and kindness for others."
And that's what keeps her ahead of the game, because she does things that make her feel fulfilled — both professionally and personally. And she knows that when career and purpose align, the experience that follows is sweet and enriching.