FOR years, no Thanksgiving dinner spread has been complete without the centerpiece turkey, sides of mashed potatoes, green beans, gravy, and cranberry sauce, and the assortment of pumpkin, apple, and pecan pies.
But while Thanksgiving dishes have stayed the same at the core, it's natural that they've picked up some changes and influences throughout the years.  Think deep-fried or brined turkeys that became popular in the mid-1990s, truffled mashed potatoes and savory bread puddings during the transition to the 21st century, and the use of kale in almost all vegetable dishes in the more recent years.
Here are some ways Thanksgiving dinners have been changing in today's times.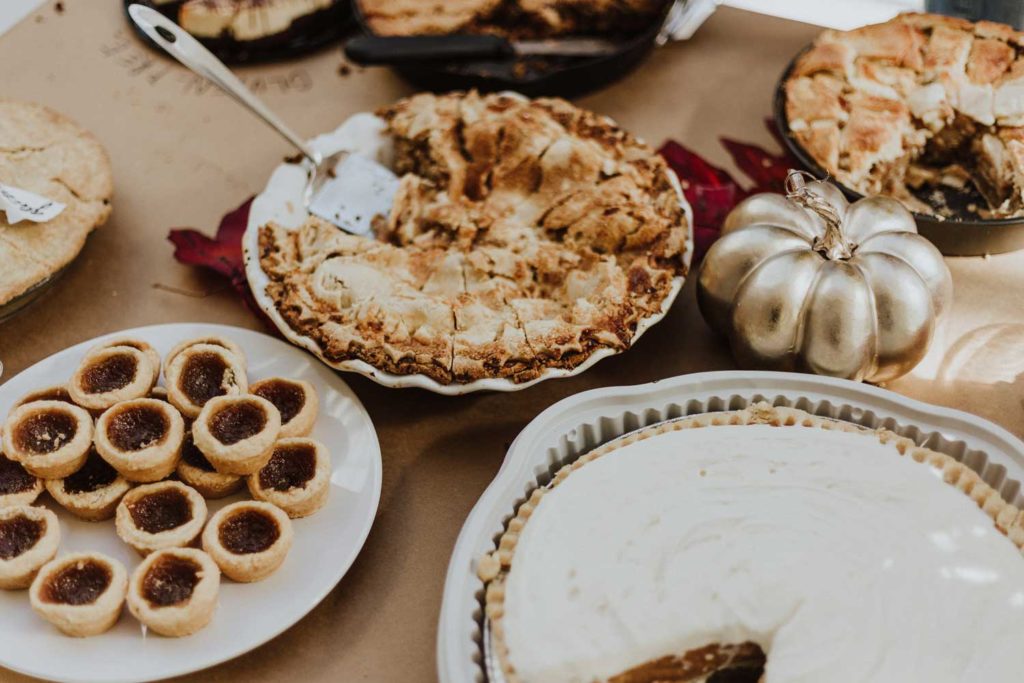 Healthier holiday mashups
In regards to food, Thanksgiving is a holiday associated with unapologetic indulgence.  Kraft Foods even came out with limited-edition elastic "Thanksgiving Dinner Pants" that sold out in about a day.
But while the holiday has in ways marked the beginning of "cheat days" that go on until the new year, more and more people have been making the commitment of making their Thanksgiving meals healthier or more specialized to certain diets.
Take mashed cauliflowers in place of mashed potatoes for instance, which have been seeing an obvious uptick in searches everytime Thanksgiving comes around.  Even mainstream markets like Trader Joe's, Sprout's, and Vons among others have picked up on the trend, making heat-to-serve mashed cauliflower readily available in the freezer aisles.
Specialty diets in general have been making an appearance during Thanksgiving dinners, with alternatives for those looking to avoid meat, dairy, or gluten becoming more accessible outside of specialty markets.
Recipes for vegan options that are still holiday worthy like vegan gravy and vegan scalloped potatoes can easily be found online, as can recipes for gluten-free versions of cornbread, bread stuffing, pies, cakes, and more.  
And yes, such modifications have applied to Thanksgiving turkeys as well with companies like Tofurky, Gardein, Quorn, Harvest Celebration, Vegetarian Plus, and even Trader Joe's (who makes a more reasonably priced alternative) making mock meats stuffed with things like wild rice, traditional bread stuffing, vegan sausages, and even a faux wishbone among other things.
While mock turkeys aren't as new as some may think (Tofurky first came out with their holiday roast in 1995), data from Nielsen Product Insider and Label Insight found that vegan and vegetarian products sell faster during the three weeks leading up to Thanksgiving that during the weekly average.  
"Specialty diets don't restrict consumers from creating delectable dishes and desserts to celebrate the holiday," read the insight report.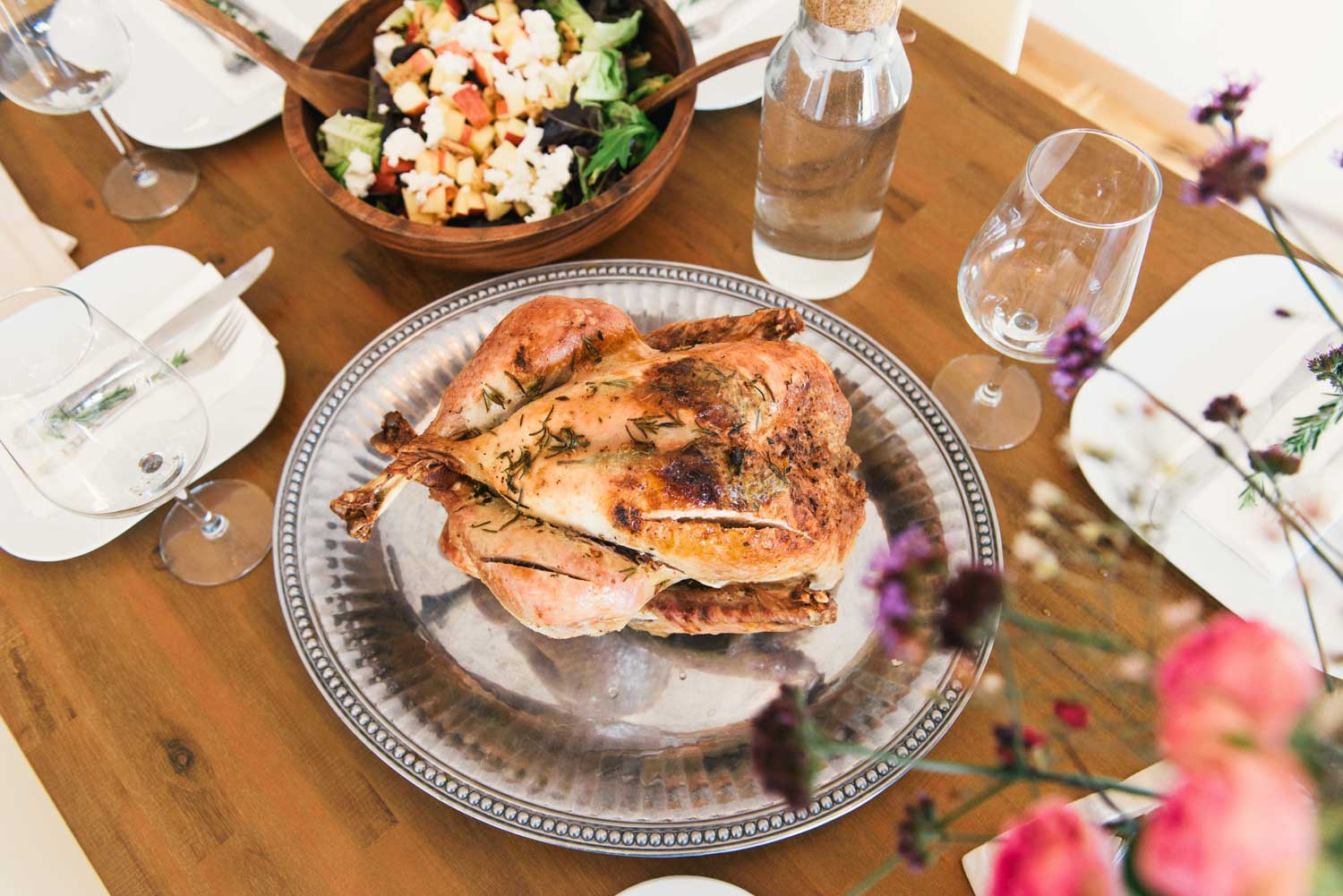 Meal kit dinners
Thanksgiving usually entails multiple trips to the market and hours of meal prep before getting down to the actual cooking, but with the growing trend of meal kits, Thanksgiving has become a prime time for pre-prepped and mail-delivered meals.  
Nielsen reported that 32 percent of Americans said they preferred using meal kits in making their holiday meals.  On Google, searches for Thanksgiving meal kits this year more than quadruple that of last year, and are skyrocketing to the highest they've ever been.
The general idea behind the popular model is that instead of scouring for recipes before collecting and preparing ingredients yourself, literal meal kits with pre-portioned ingredients and instructions to curated recipes are sent to your door for you to get straight to cooking.  The upside is that it provides that same homemade feel without the extra time.  The downside?  The convenience does often come with a high price tag.
Meal kit company HelloFresh offered a Thanksgiving meal kit for eight to 10 people for $159 and came complete with the classic turkey, and everything needed for ciabatta stuffing, cranberry sauce, gravy, garlic mash potatoes, green beans with shallots, and apple ginger crisp.  They also offered a Sides and Desserts Box, essentially everything without the turkey, for $99 or about $9 per person.
Longtime household brand Williams-Sonoma offered a complete Thanksgiving dinner for eight to nine people that also covered the essentials with an organic turkey from Willie Bird Ranch, and sides that upped the scale like green bean casserole with Gruyere cheese sauce and crispy shallots, mashed potatoes with rich butter and fresh chives, and pumpkin pie made with  homemade pastry, all for $250.
For those looking for a more intimate meal with just two to three people, meal kit delivery company Blue Apron offers for its customers all the ingredients like a turkey leg and breast, green beans, cranberry, potato, and bread to make for a cozy at home dinner for $50.
Diversity on and around the table
While Thanksgiving has been reserved for gathering around with family, "Friendsgiving" has in ways become an additional holiday itself, giving people more chances to celebrate and take in more servings of food with close friends.  
While Friendsgiving emerged around the early to mid 2000s with its first mentioning on Twitter in 2007, it's become a phenomenon particularly among the millennial generation.  Over 950,000 posts on Instagram have been dedicated to the holiday, most being photos of smiling groups of friends, and of course food.
It comes with no surprise that numerous companies have jumped on its popularity for marketing, with some like Baileys and Butterball even trying to make Friendsgiving their trademark.
And despite it being a relatively new "holiday," it is tradition that Friendsgiving dinner be served in a pot-luck fashion.  Not only has this given people opportunities to show off their favorite family recipes, it's also opened opportunities for other to taste meals around the world.
Nielsen reported 39 percent of Friendsgiving celebrants in 2016 made plans of adding a side dish from another culture, to the table.  Thirty-two percent planned to make the their cultural dish a main dish, 32 percent planned it to be a dessert, and 38 percent planned to make a traditional American dish with international flavors.
There is one big rule to Friendsgiving though which is that the host provides the turkey or faux turkey, and the gravy.
Unique spins on desserts
Sticking with the simple dessert classics is arguably part of what makes the night's meal so satisfying, but more room has been opening up to creative takes on traditional desserts throughout the years.
When it comes to pies, purple sweet potatoes or ube have become a popular alternative in  traditional sweet potato pies, giving a unique deep purple hue and perhaps an ode to multicultural cuisine.  "Brûlée-ing" pumpkin pies have also been popular during Thanksgiving, with numerous recipes and techniques posted online.
And because pies in general are a thing of Thanksgiving tradition, it's become acceptable to add different filled pies to the table.
At the Filipino food stall Sari Sari Store in Downtown Los Angeles' Grand Central Market, pastry chef Margarita Manzke has been making what some call the buko pie in Los Angeles.  In place of sweetened condensed milk, their pie uses silky pastry cream with slices of fresh, young coconut, a layer of coconut jam, all under a streusel-like topping.
Despite transitions into cooler weather, ice cream has also proved to be popular during the holiday.  McConnell's Fine Ice Creams for example, is just one of the many brands that have been offering holiday flavors.  Taking a step further, the ice cream maker has continued its tradition of making their pumpkin ice cream pie available for pre-order during Thanksgiving.
At artisanal ice cream shop Salt & Straw that has locations in Los Angeles, San Francisco, Portland, Anaheim, and San Diego, customers have been indulging in scoops of their Salted Caramel Thanksgiving Turkey ice cream which consists of sweet and buttery turkey brittle folded into turkey fat caramel ice cream.  Other Thanksgiving flavors are their Sweet Potato Casserole with Maple Pecans, Salted Goat Cheese and Pumpkin Pie, Roasted Peach and Sage Cornbread Stuffing, and their vegan Roasted Cranberry Sauce Sorbet.