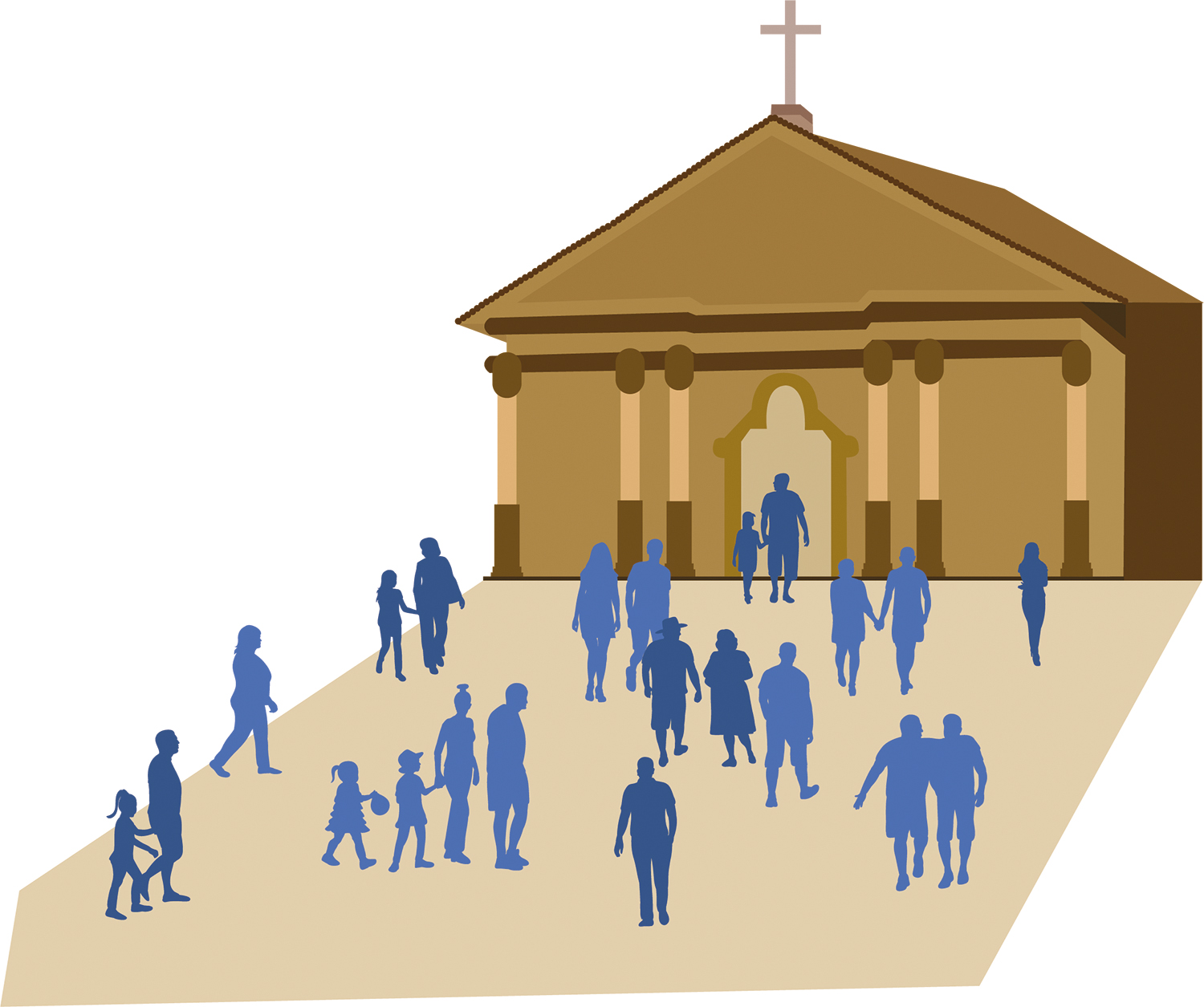 THOSE of the Christian faith will mark the end of the 40-day Lenten season with Easter, the resurrection of Jesus Christ. While the day is widely symbolized by the Easter bunny, dyed eggs, and chocolate, there is more to the holiday and the traditions associated with it.
For Filipinos, Holy Week (Mahal na Araw) — known as the days leading up to Easter — is a significant observance, given that the Philippines still holds a Catholic majority of 80% of the country's population. For Filipinos around the world of this faith, they carry these religious practices with them as they remember Christ's passion and resurrection.
Holy Week kicks off with Palm Sunday and lasts until Easter Sunday. For 2022, the week runs from April 10 to April 17. Here are some observances and traditions during this solemn observance:
Fasting and abstinence
Ash Wednesday (the beginning of Lent) and Good Friday are obligatory days of fasting and abstinence for Catholics. On the Fridays during Lent, many refrain from eating meat. During Holy Week, Catholic faithfuls may observe fasting by reducing the number of meals eaten each day. "If possible, the fast on Good Friday is continued until the Easter Vigil (on Holy Saturday night) as the "paschal fast" to honor the suffering and death of the Lord Jesus and to prepare ourselves to share more fully and to celebrate more readily his Resurrection," according to the U.S. Conference of Catholic Bishops.
Veiled images
If you visit a church during Holy Week, beginning on Palm Sunday, some churches will cover religious artwork and statues with purple cloth as a somber ritual. "Crucifixes are unveiled after the Good Friday ceremonies and all other images just before the Easter vigil Mass on Holy Saturday," according to the Catholic News Agency.
Visiting seven churches
Visita Iglesia is a Lenten practice to visit seven churches either on Maundy Thursday or Good Friday and recite the Stations of the Cross, which are the events leading up to Jesus' crucifixion. The tradition is said to have started in the 16th century.
Good Friday
In the Philippines, Good Friday, considered a public holiday, is marked with ritual crucifixions and public reenactments of Jesus' suffering. Most Catholics will observe this day by refraining from eating meat and focusing on fasting and prayer.
Salubong on Easter Sunday
While modern-day Easter celebrations are associated with gatherings, egg hunts and other family-friendly activities, in the religious sense, it is the celebration of Jesus' resurrection and the end of the 40-day Lenten sacrifice. Easter Sunday begins with salubong before dawn, when the Virgin Mary meets Jesus who comes back to life. Parishes will have a ritual procession with a statue of Mary in mourning, which is carried by women along a route, while men carry the statue of the Risen Christ. Both processions follow separate routes until the images meet. After the procession, churches will continue with Easter mass.