The singer-songwriter shares how he creates, transcends music into having a life of its own
Filipinos have a soft spot for nostalgia and music — for reminiscing on happy times through the words and melodies of legendary Filipino musicians who contributed to the still present and popular genre of "Original Pop Music," or OPM.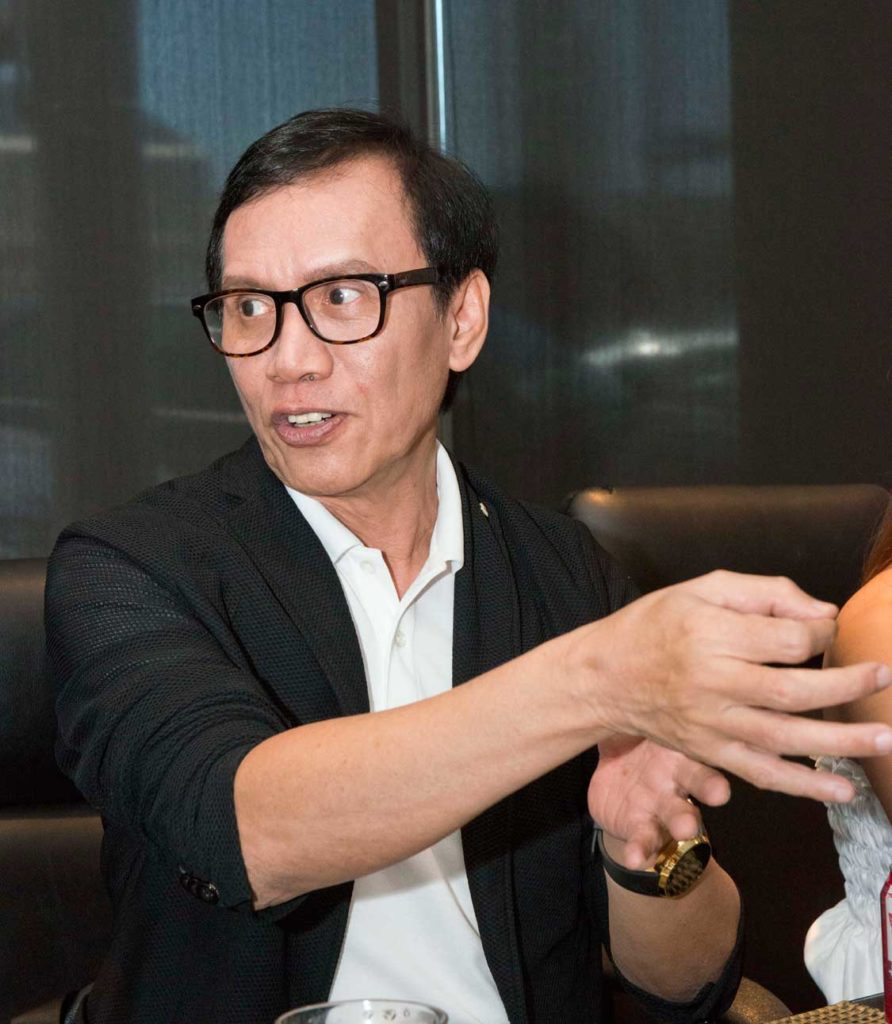 It's no doubt that many Filipinos light up when they hear the works of Rey Valera who is responsible for hits like "Kahit Maputi na ang Buhok Ko," "Sa Sandaling Kailangan Mo Ako," and  "Pangako Sa'Yo" among many others.
But for Valera — who is regularly seen as a judge on the hit Filipino show "Tawag ng Tanghalan"  — remains self-effacing when talking about his success, despite the fact that many Filipinos look to his music when thinking of good times.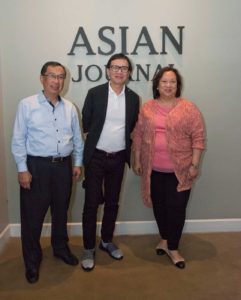 "I'm more inclined to think its more on hard work," Valera told the Asian Journal during a stop in Los Angeles for a concert.  The singer, songwriter, and producer had the day before performed at the 880-seat Aratani Theater with American singer and writer David Pomeranz.
Valera's entrance to the Philippine music scene came by way of one of the country's major labels Vicor Music, which has been dubbed "The Home of Original Pilipino Music," but was also responsible for creating a buzz around the Manila Sound and Pinoy Rock movements throughout the '60s and '70s.
After years of writing songs in the cemetery — a fact Valera nonchalantly shared — Valera got Vicor Music to listen to one of his songs.  Vicor Music then decided to have the song recorded by famed Filipino singer Rico J. Puno who Valera said was one of his idols.
Yet just as Valera got his foot in the door, Puno's recording of the song never materialized, leaving the song without someone to sing it.
What happened next though, caught Valera by surprise.
"The recording company offered the same song to me, for me to sing — but that was not my focus," Valera said while laughing.  
The song, "Ako si Superman" ended up being Valera's musical introduction to the Philippine audience.
With the success of the song, Vicor Music offered Valera a job as an inhouse songwriter which Valera said was more like studio work, and involved the task branding artists and formulating what kind of image they would have.
Of his first assignments was the now megastar Sharon Cuneta who at the time was just entering her teenage years.  Among those giving Valera the assignment was Cuneta's uncle and current Philippine Senate President Vicente "Tito" Sotto.
"He was my boss then," Valera said of Sotto.  "So I was in a lot of pressure thinking of how I could possibly make this little girl famous."
As Valera explained, "Cuneta at the time was too young to sing love songs and too old to sing fairytales, or children's songs."
It was during a jeepney ride back to Valera's province in Bulacan that Valera thought of the song which would later turn out to be a classic, resung over and over again by new generations of Filipino singers.
The song "Mr. DJ" which was sung by the young Cuneta instantly became a hit, blasting on the radios and speakers as a song relatable by Filipinos everywhere.
"The truth is, both of us owe a lot to that song," said Valera.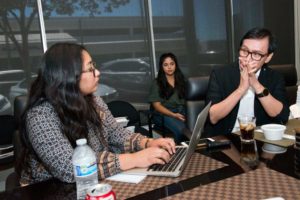 "Mr. DJ" was of course then followed by the single "Kahit Maputi Na Ang Buhok Ko" which also became a classic song for nostalgia and good vibes.
"It was meant for someone young looking forward to getting old and hoping that all of this will happen when they get old," he explained.  
"And now, they're all old," Valera said jokingly.  
Making 'their song'
On what makes a great song, Valera says it's all about the experience it gives to those listening.
"People like to sing along, and I get that.  As much as possible, I want my songs to be singable.  Period," said Valera, adding that he scraps songs he writes if the melody cannot easily be remembered after an hour.
"I write songs for the people.  To be simple.  To get the message across," continued Valera.  "It becomes their song, not mine anymore.  It becomes their theme song.  It becomes their lives.  It's theirs."
Valera, whose songs have also become popular teleserye theme songs, said one hope for his work is that it transcends into having a life of its own.
"Even if I no longer become popular, or whatever, the song is still their in their hearts and in their lives," said Valera.  "They can sing it anytime.  When they hear it, they can still remember."
For the love of music
"I love it really," the self taught musician said of music.
Having grown up in a poor broken home, and without a strong moral compass, Valera shared that he turned to music for relief when he felt himself experiencing the typical inner anger and rage most young boys and teenagers do.
"All I had was music.  Me and my guitar, which I borrowed," said Valera.  "All the time that I had, all the frustration I had, were released in music."
Valera shared that his involvement with music at a young age not only served as a medium for finding solace, but as a life saver by keeping him out of trouble.
"It saved my life, and until now, I can still earn money because of it," said Valera.  "Can you just imagine how lucky I can be?"