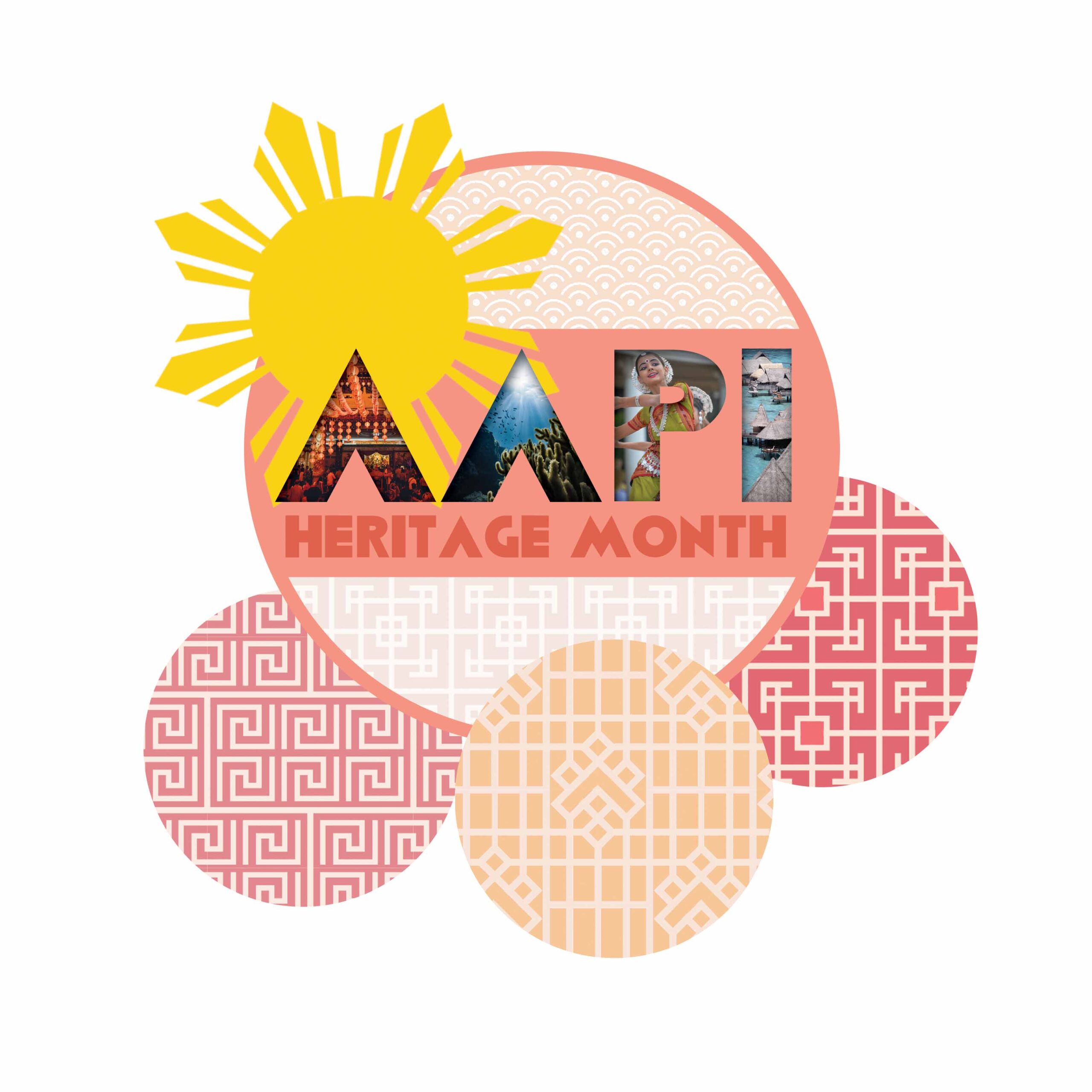 SINCE 1990, the United States government has recognized the entire month of May as Asian Pacific American Heritage Month (APAHM) as a way to honor the nearly 24 million Asian American and Pacific Islanders (AAPIs) living in the United States.
For many AAPIs, this year's APAHM is especially poignant. Following 14 months of the coronavirus pandemic — which, among other afflictions, revived old stereotypes about Asian people — members of the vast AAPI community continue to call to "Stop AAPI Hate."
The rallying cry was inspired by the hate crime tracker of the same name that reported 6,603 hate incidents against the AAPI community from March 19, 2020 to March 31, 2021, as previously reported in the Asian Journal.
The massive AAPI community has endured viral video after viral video of community members — mainly East Asians and Southeast Asians — being verbally harassed, stalked and brutally attacked out of nowhere. Most egregiously, elderly AAPIs continue to be targets in random assaults.
Though this current wave of hate crimes traces back to January 2020, the campaign to Stop AAPI Hate garnered traction after the deadly shooting in Atlanta in March that took the lives of eight people, including six Asian women across three massage parlors. AAPIs and non-Asian allies alike attended rallies, shared infographics and expounded the importance of solidarity among one of the most misunderstood minority groups in America.
More than a month after the initial frenzy, #StopAAPIHate is no longer trending, such is life in 2021 when each day presents a completely new social struggle from the previous day. However, AAPI public figures, including lawmakers, actors, musicians, business owners and artists. are trying to make this year's APAHM a much more publicized affair and a chance for the country to learn more about the rich history of AAPIs.
Last month, the Academy Awards made history by honoring Chinese filmmaker Chloe Zhao with the Best Directing Oscar for the film "Nomadland," making her the first Asian woman and woman of color to win the award. Veteran South Korean actress Youn Yuh-jung that same night became the first Korean actor to win an Oscar for acting, taking home Best Supporting Actress for the phenomenal "Minari."
Filipina American R&B singer-songwriter H.E.R. also took home the Oscar for Best Original Song for "Fight For You" in the film "Judas and the Black Messiah," making her the first Filipina to win an Academy Award in a major category.
Entertainment has always had the power to shift public opinion, and the campaign to improve diversity and the demand for more Asian filmmakers and actors to tell their stories on screen is louder than ever.
Streaming services like Netflix, Hulu and HBO Max have launched hubs on their platforms dedicated to AAPI content, series and films that highlights on-screen and behind-the-scenes AAPI talent.
In a blog post published on Monday, May 10, Lisa Nishimura, head of documentary and independent film at Netflix, wrote that this moment is a chance for the entire AAPI community band together and work to undo the conditioning of the model minority myth, the notion shared by AAPIs that hyper-assimilation into white Americanness will lead to acceptance.
"In the classroom, Asians were contextualized primarily as wartime opposition, and never as contributors to the fabric of this country," wrote Nishimura. "As such, my classmates and I longed not to be seen as the 'other,' so I'm ashamed now to admit that we didn't band together. Instead, I believe we may have distanced from one another in an attempt to somehow dilute our Asian-ness."
We are living in a new chapter of Asian American history, one that is earmarked by a new wave of AAPI solidarity and historic achievements in industries like business, tech and entertainment.
Still, in this stage of the pandemic misnomers like the "China virus" continue to link the coronavirus to anybody who remotely looks Chinese and yields the notion that all Chinese people are the primary carriers of the disease. The duality of Asian American life has always been contradictory.
Although Asians have been in North America centuries before American independence —Filipino sailors arrived Morro Bay, California in the late 16th century while on board Spanish galleons on two separate occasions — the community today remains largely invisible to many non-Asians. The Asian American community itself is one of the most internally disparate communities that, unlike the Black and even Latino communities, seems to lack critical mass that renders it indistinguishable.
A 2,766-person study from the Asian American nonprofit organization Leading Asian Americans to Unite for Change (LAAUNCH) that was released on Monday, May 10 found that most American adults couldn't name one well-known Asian American.
From that study, 42% answered "don't know," which was followed by Jackie Chan (11%) and Bruce Lee (9%). In a country where AAPIs are the fastest-growing demographic and where the Vice President is an Indian American woman, the results put into sharp relief the lack of education that many Americans have of the AAPI community.
"Even though we're in the news, we're still not top of mind for most Americans," said Norman Chen, cofounder and chief executive of LAAUNCH, following the release of this study. "Asian Americans remain largely invisible in US society."
That lack of education, and exposure, to AAPI cultures and communities across the country shows itself in both amusing ways, like in the LAAUNCH study. But they present themselves in more sinister ways, like in the April attack in New York City of a Filipina by a man (later to be found mentally ill) who brutally assaulted her and told her that "you don't belong here" or the other countless attacks in which the victims were told similar lies.
Last year, PBS released a five-part documentary series called "The Asian Americans," which, as previously reported in the Asian Journal, was an ambitious attempt to make the history of the massive, decentralized Asian American community comprehensible to the broader public.
But what is missed in "The Asian Americans" — which makes a decent attempt to integrate South and Southeast Asian stories against the dominant East Asian narrative — is the fact that the history of Asian persecution in America isn't necessarily a thing of the past; rather, it is a dormant, yet persistent form of exclusion, an ugly side effect of the failed model minority myth.
The truth is is that just as Asians themselves are inextricable to American history, so is the not-so-bygone patterns of xenophobia that continue to manifest today.
Within the last week, there were reported assaults against Asian Americans in San Francisco, Baltimore, and New York City, and a majority of these attacks were against women. This is just two weeks after the Oscars made history by honoring three Asian women in top categories.
In an interview with the Asian Journal in April, Atlanta-based Filipina American organizer Tiffany Garnace shared that the March shootings came at a time when AAPI activism in the South was already building momentum.
"The past couple weeks [before the shootings], my colleague and I have been bringing awareness to university students about the 'Stop AAPI Hate' movement since there is a lack of awareness in the South, especially in places where there is a sparse population of AAPI. A somber coincidence is that we had a discussion with students about this last Tuesday, and a few minutes later we found out about the shootings," Garnace said.
Garnace added that while bringing awareness to the plight of AAPI communities is crucial, the way to true structural change begins on the ground and can only be successful when the AAPI not only stands in solidarity with other racial groups, but unites within itself.
"Moving forward, now having experienced this happening so close to home, we will still continue having the conversation about Stop AAPI Hate since xenophobia will be constant and hoping that we help inform folks on what to do," she said. "Create and/or join already-made solidarity coalitions. People need to realize that this is a shared struggle and even an uphill battle here in the South. Continue the civic engagement work because everything is rooted in systemic racism by voting in people who are from the struggle and willing to support every underserved community."