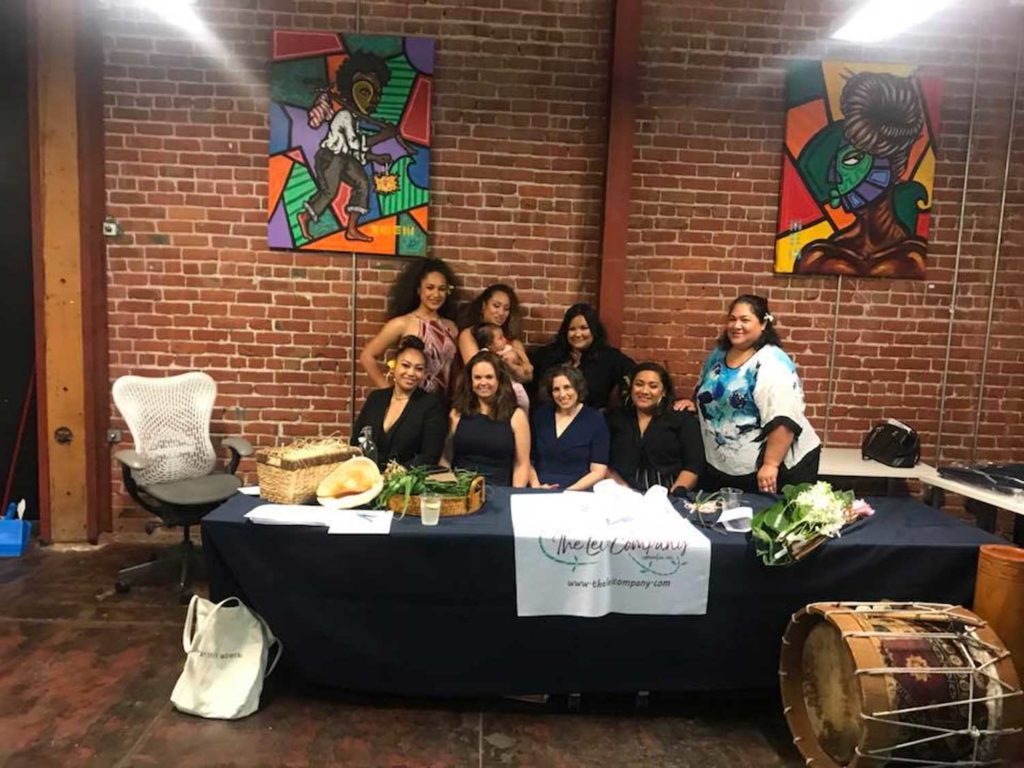 A LEI or a flower garland is more than something you wear around your neck, as it is a message of welcome, congratulations, love, sympathy and many more.   Used around the world, the earliest record of flower garlands being sold in Egypt was shortly before the birth of Christ.  However, the proliferation of leis in the United States is due partly to the colonization of Hawai'i and the appropriation of lei through Tiki culture.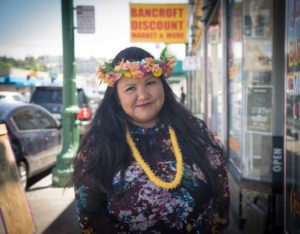 Filipino-American Tiffany Rose Naputi Lacsado saw an opportunity not only to continue the preservation and evolution of the lei, but also to get people in the community to uplift the quality of their lives economically.
"I had a long career in public health.  I worked in HIV/AIDS prevention education and then later as a certified lactation educator with the Marin County Women, Infants and Children (WIC) program," said Lacsado in an e-mail interview with the Asian Journal.  "At some point, I had an 'aha!' moment where I realized that the biggest barrier to health for all of my clients across the spectrum was their inability to participate in the economy.   For different reasons their job prospects were slim to nil or as in the case of my WIC, they worked in an environment and under circumstances that hindered their ability to make healthy choices. When I left public health I knew that I wanted to be a job creator but I didn't know how to do that so I enrolled in an MBA program at Meridian University. Meridian University MBA program was a school that really wanted to shift business in a way that was non-extractive and regenerative to the universe, the planet and all of its inhabitants."
In June 2017, Lacsado founded The Lei Company (TLC) Cooperative, Inc., a California worker-owned corporation based in Oakland.  By June 2018 she was selling her products across the continental United States and wanted to expand the marketing, sales and distribution capacity of her cooperative, develop products for the death care and wedding industries, and start to cultivate her commercial lei garden.
However, Securities and Exchange Commission (SEC) regulations were cumbersome and advertising was strictly prohibited under a private equity offering, but she was able to meet her investment need through Title III of the Jumpstart Our Business Startups (JOBS) Act.  This allowed her to publicly advertise that she was seeking investment and could receive investment in smaller amounts from unaccredited investors.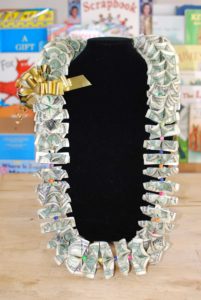 Prior to Title III's implementation in 2016, private businesses were only able to accept investment from accredited investors. So she turned to regulation crowdfunding's newest platform – Crowdfund Mainstreet to craft her new securities offering and launch a Direct Public Offering via an investment crowdfunding campaign. 
Her cooperative's investment crowdfunding campaign along with four other women-led businesses and the platform itself went live on August 24, 2018, in front 300+ audience who attended the Crowdfund Mainstreet launch party held at the Oakland Impact Hub.
"Every business needs funding to operate, however, The Lei Company Coop launched a direct public offering via the Crowdfund Mainstreet platform in hopes that others who have enjoyed lei and used lei as a universal expression of love could become part of our story as investors and share in our success. 
"In addition to the economic, cultural, social and environmental impacts that we are choosing to make, the cornerstone of our business model and the way that we intend to scale is to become the national brand for school districts – public, private and charter schools, colleges and universities, as well as becoming the preferred brand in the wedding and funeral industries," Lacsado shared.
Leis have also been made popular as in the case of graduations, by the tastemakers that are the Pasifika community and others who have migrated from all across Oceania to the continental United States.  
Lacsado said, "It just made logical sense to me that the economic benefits of the lei as we know it in the United States should return to the communities whose culture it comes from. The graduation retail industry generated $5.7B in 2017 and although there are no statistics on how much of that number is from lei sales, from anecdotal evidence we know that millions of dollars in lei transactions occur in the marketplace and in the unsanctioned-black market."
Lacsado also added that they "wanted to disrupt the industry by creating business ownership opportunities that had low barriers to entry." 
"The Lei Company is a cooperative corporation because cooperativism does not isolate but encourages and affirms the communal, collaborative and reciprocal values that the Pasifika community holds dear which are values that are very similar in the Filipino community," she explained. "Cooperativism also provides the scaffolding that allows for members to build their capacity in business development and administration, skills that members can bring with them when they decide their time as a coop member is complete."
Of course, TLC goes more than economics, as the company cares about the cultural preservation and evolution of lei and other weaving and textile arts.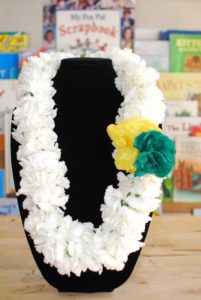 "Our research within the confines of the Bay Area showed that second and third generations of the Pasifika community born in the United States did not know how to make botanical lei with flowers and leaves," Lacsado shared.  "Everyone we surveyed knew how to make candy and other non-perishable lei but they didn't know how to work with natural materials. We also exist to not only return the economic benefit of lei to the Pasifika community but we also exist [to] preserve and evolve the art lei-making."
TLC looks into the future with plans on offering licensing and/or franchising opportunities.  Currently, the products are sold on Amazon or on its website (www.leicompany.com). 
Admitting that it is a grand vision that involves a substantial amount of money to become a reality, Lacsado believes that it is time for TLC to exist because of the feedback they have received from schools about lei sales during graduation being unregulated.  
"A company like ours limits harm and liability to schools because we go through their procurement process and meet their standards of excellence. In 2017 we became the approved lei vendors for the Oakland Unified School District and to service all 127 schools in addition to smaller charter and private schools, our web store and our branded Amazon store requires quite a bit of overlay of cash. On Amazon our sales are primarily from our money lei which also requires cash to make the product. Our claim to fame is that we were the first company to essentially sell money to consumers on the Amazon platform," shared Lacsado.
Although of mixed heritage (Filipina and Chamorro) and that TLC is a Pasifika-Melanesian, Micronesian and Polynesian women's worker-owned lei-making cooperative, Lacsado believes that the community should see it as another example of a "purpose-driven company spearheaded by a Filipina-American that is 'mabait, matalino at masipag.'"
"What is also important to note is that the Fil-Am community are huge consumers of lei. Fil-Ams buy lei for various occasions throughout the year, not just at graduation time and we hope that when choosing a company to purchase their lei, that they would purchase from us and help support our economic, cultural, social and environmental aims," she said.